Kids' party ideas
We've wrapped up some ideas to make party planning a piece of cake.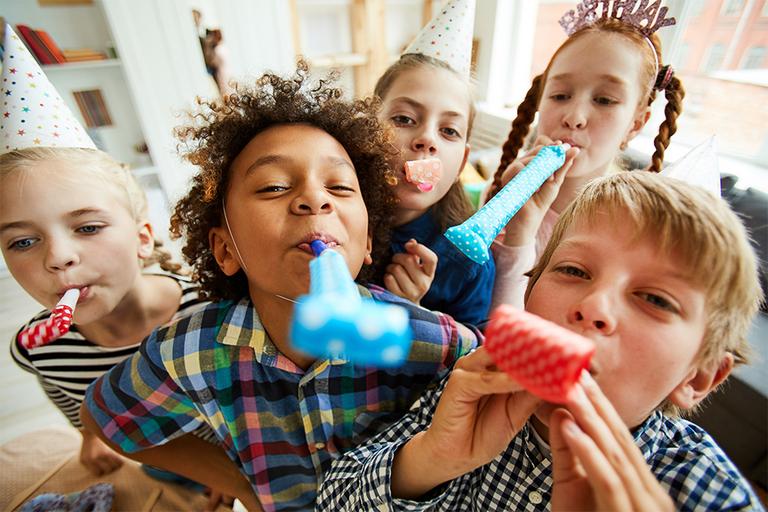 Virtual party ideas
We know you can't host a party at the mo, so here's some ideas for celebrating whilst following guidelines and keeping everyone safe.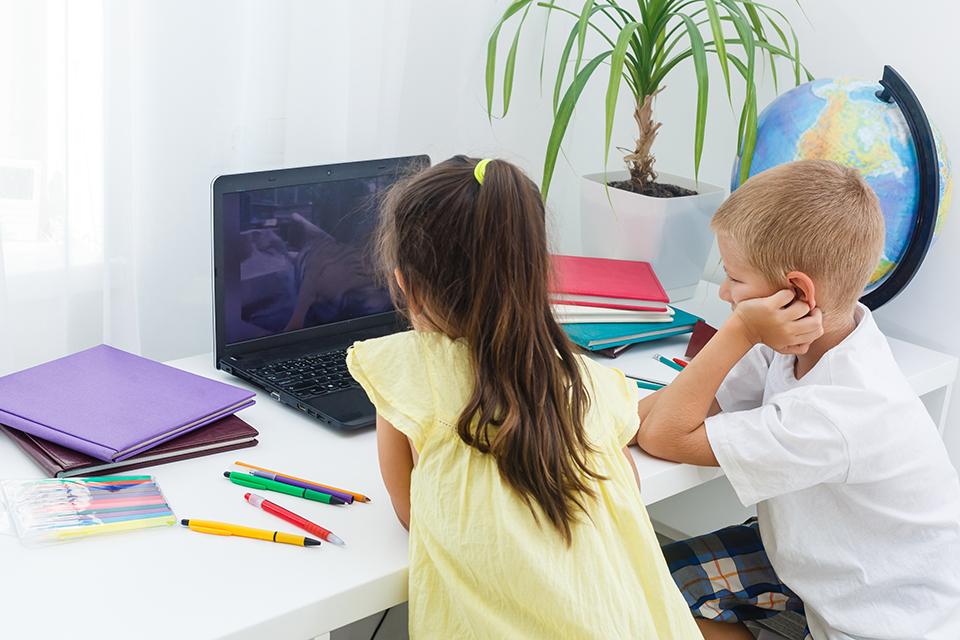 A video call quiz
Why not host a fun quiz the kids will enjoy?
Check out our quizzes or come up with your own questions.
Keep it snappy but engaging and include questions that aren't too tricky or they'll lose interest.
Think picture rounds with animals and popular TV or book characters.
They could even wear fancy dress to make it more fun.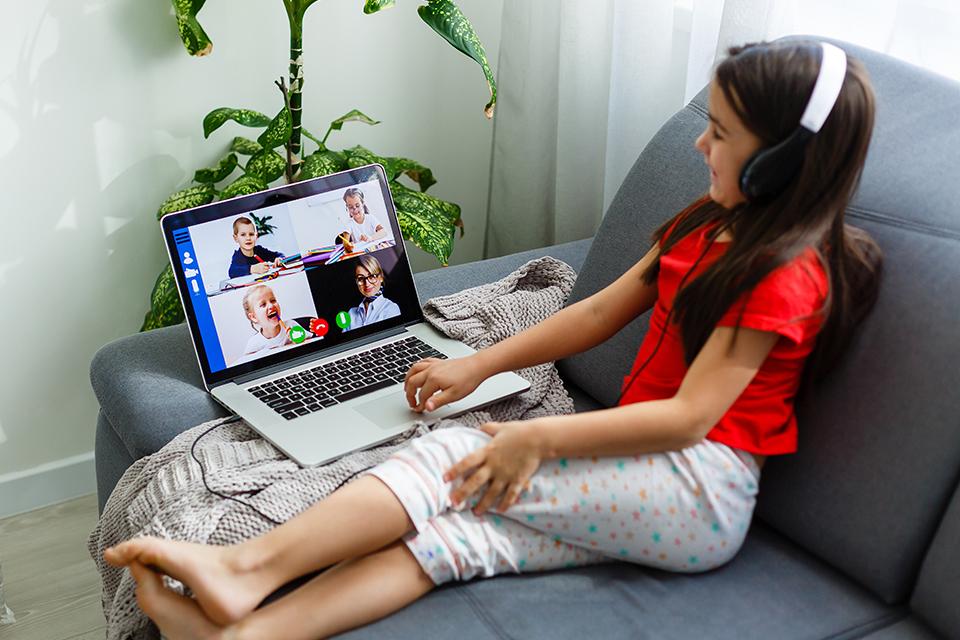 A virtual scavenger hunt
The aim of the game is to be the first to bring the objects back.
As host, you call out riddles or descriptions of things one at a time.
The participants need to try to be the first one to bring it back to their screen.
For example, 'I have a face and 2 hands, but no arms and legs' would be a watch or clock.
Perfect party planning
First things first
Decide on how many guests, whether you're hosting at home or a venue, and choose a great theme. Pick up a party pack so you can organise plates, cups, party bags and fun decorations all in one go.
Party invite checklist
Your kids' name and age

Date of party

Start and finish time

Address of venue

Phone number

Theme/dress code

Whether you'd like parents to stay

Date for RSVP, with any allergies or dietary requirements

A fun design that matches your theme (if you have one) – think treasure map for a pirate party.
Hints and tips
Send invites 3-4 weeks before the party with an RSVP date of 1-2 weeks out, to give you plenty of prep time.
If you're using a public venue, either invite parents to help out, or let them know how many adults there'll be per child.
Inviting the whole class might not be an option - post or email invites to avoid making anyone feel left out.
Cater for a couple of extras, just in case some kids turn up who've forgotten to RSVP.
Be sure to get the mobile number of any parents who are leaving their kids with you.
Fun party themes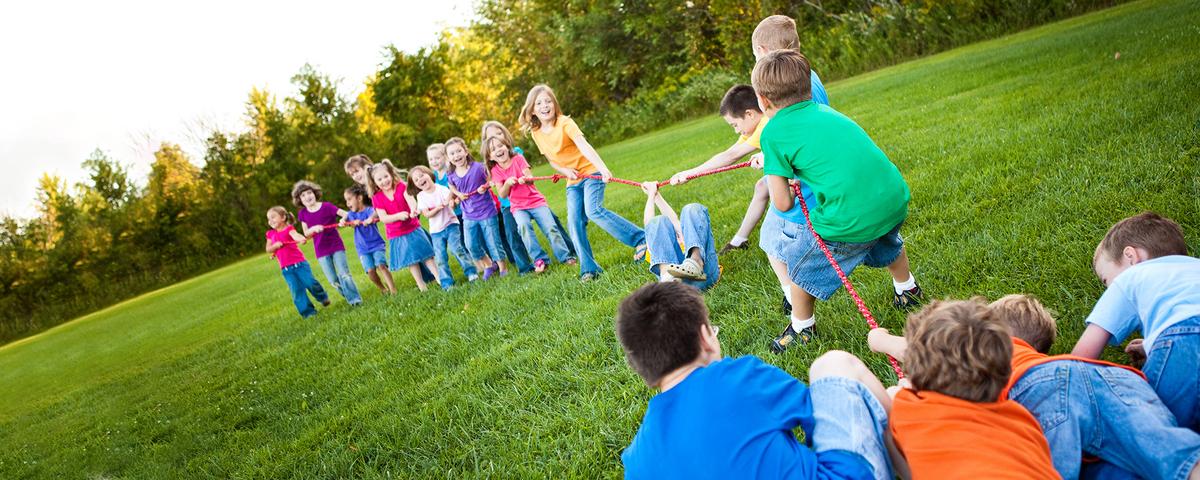 Fun and games
Host an "Olympics" for sports-crazy kids, with ball games, a tug of war and an obstacle course. Hold a Mad Hatter tea party (finish with a game of croquet), or have an all-out Nerf war.
Arts and crafts
Bring out their creative side. Finger painting is a classic activity for little ones, older kids can design their own jewellery or make slime. Pack their creations in party bags to take home.
Face painting and fancy dress
Kids love role play, so dress-up or face painting are great party themes. Invite kids to dress up as their favourite superhero, TV or fairy tale character, or get the face paints out and transform them into whatever they choose.
Disco or karaoke
Arrange a sing-a-long with a karaoke session and get the party started with some fun disco lights, their favourite tracks and some refreshments. Mix up a fruity mocktail and put out some finger food – dancing is tiring work!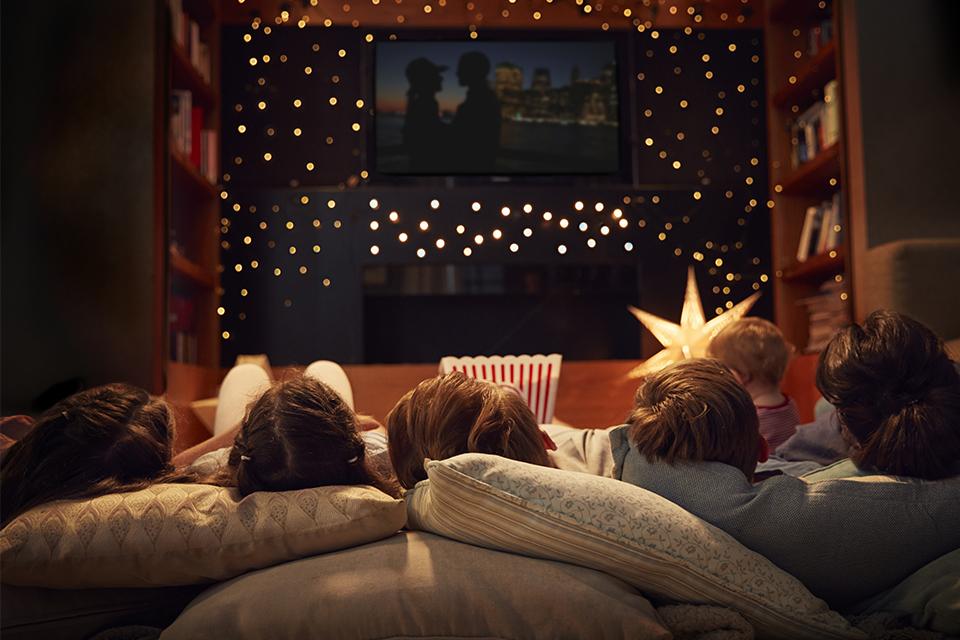 Movie night
Who needs the cinema when you can host a movie night at home? Get plenty of cushions and blankets on the floor to make it cosy and feel like they're looking up at the big screen. And don't forget those special cinema snacks – making them can be just as fun as eating them!
Baking
Invite a few friends round for a spot of baking.
Either help them follow the recipe or prep the ingredients beforehand so they can enjoy mixing and decorating their sweet treats (and licking the bowl out!).
Whilst their creations are in the oven they can spend time playing.
Then finish the day off with a dessert that they made and pack them a doggy bag with the rest of their bakes.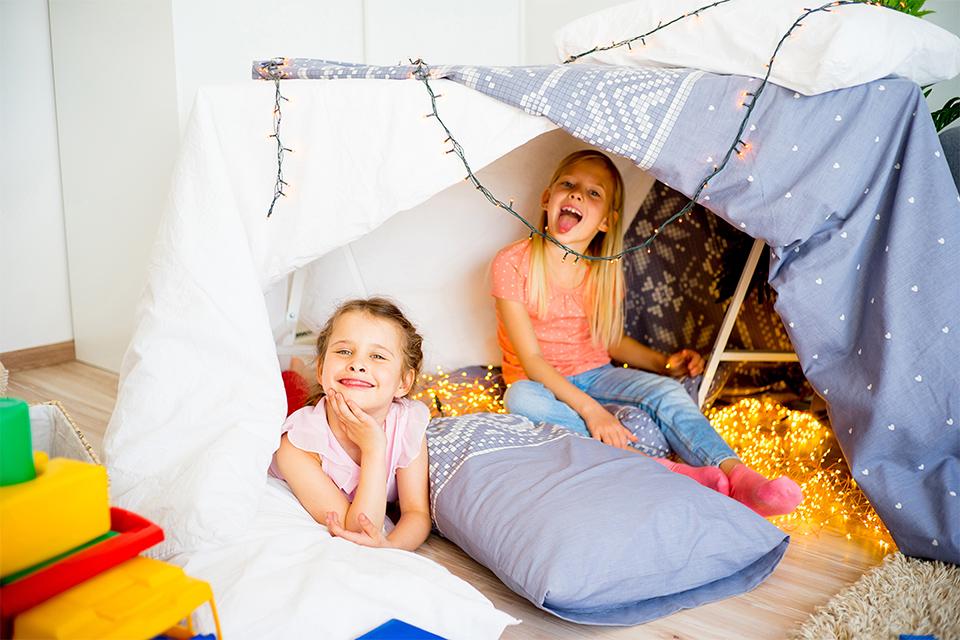 Sleepover
Keep the number of guests small.
Ask them to pack a favourite teddy, sleeping bag and pillow.
Plan times for lights out, to quieten down, and to really go to sleep.
Arrange with parents in case a late night pick up is needed - prepare for a child to want to go home in the night.
Baby's first birthday
Keep it brief. Babies have short attention spans and will tire easily with all the excitement.
Invite guests your baby knows well - close family and friends with babies the same age.
Keep food simple. Snacks that tots can grab with their fingers will keep them happily occupied.
No need for organised activities. Spread out some toys on the floor where little ones can play safely with each other.
Got grown-up guests?
Extra adults can assist with games and activities, keep an eye on little guests and help with any spillages or other little accidents. A simple finger-food buffet for adults makes life easy on the day, with a glass of wine or cup of tea to accompany.
Party decorations and extras
Sweet treats
Piece of cake
It's the moment everyone's been waiting for. If you're looking to really wow, why not have a go at making the birthday cake yourself? Grab a tin, browse kitchen gadgets and get sound advice at the Go Get Baking page. Just add candles, wishes and some off-key singing.
Party bags
Send kids home happy with a loot bag full of goodies. Lots of our party packs include party bags which are perfect for making sure they match your theme. Check the product information to see what you're getting with each pack.
But what to fill them with?
Sweets are always a firm favourite, as are stickers and bubbles. Tick off our checklist below:
Sweets
Stickers
Bottle of bubbles
Slice of birthday cake
Small story books
Arts and crafts the kids have made
Join the birthday club
Get exclusive discounts, plus hints and tips to help you plan the perfect party.
Why buy at Argos?