Keeping kids entertained
Things to make, learn and play.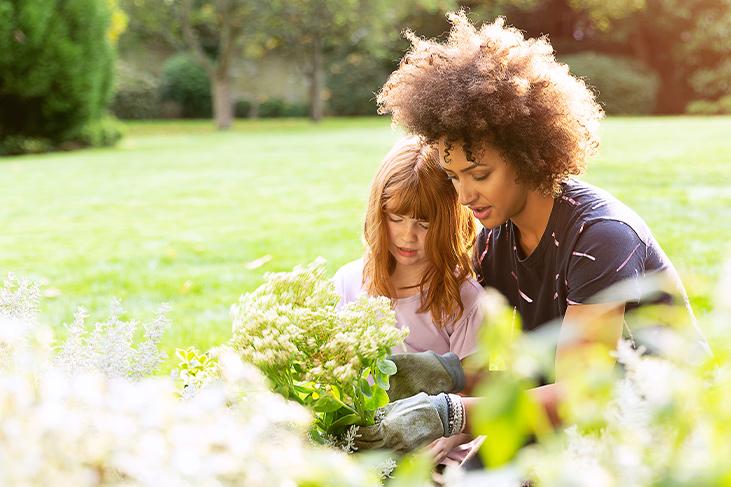 Ideas by age
Stumped for ideas? Here are some toys and activities grouped by age.
Getting active
However much space you have at home, there are lots of ways to encourage kids to keep fit and burn off some of that energy.
3 fun ideas you can set up in the garden
Garden Olympics: Get the whole house involved with different challenges and keep a tally of the scores. Running races, long jump, shot putt... these are all really easy to set up and a great way to keep active outside. Have fun making medals out of tin foil or sweetie wrappers and hold your own closing ceremony.
Football tournament: If it's 1-on-1 opt for a penalty shoot-out, or do a mini-match if you've got more family members in your line-up. If not everyone in the group is a footie fan, include other activities like 'Best goal celebration' or dressing up as mascots.
School-style sports day: Set up a circuit of different activities - sack (or pillowcase) sprints, egg and spoon races, tug of war... pick a sunny afternoon and bring the fun of the school sports day to your back garden.
Short on space?
If you've not got much outdoor space, or none at all, you need options that are space savvy, like a basketball hoop or Swingball. For smaller tots, space hoppers and mini trampolines are great energy burners and can be used indoors too.
Need something indoors?
Got a games console? Video games are not just for sitting down you know. From dancing games to tennis tournaments, there are lots of games that get you up from the sofa for some full on family fitness.
Little one loves riding?
Warmer weather means more opportunities to be outside. What better way to enjoy the sunshine than riding, scooting or zipping around. A kids' bike, scooter or electric ride-on is the perfect way to get kids moving and falling in love with the outdoors.
Arts and crafts
Let your little ones express their creativity with something arty - the perfect rainy afternoon activity.
Mess-free creativity
Painting is fun but can get a little messy. To help contain their creativity, set-up an easy-clean art station with lots of old newspaper to protect your floor. There are lots of art kits that are designed to stay tidy too, from paint sticks to water doodle mats.
Create your own art gallery
If you've got a collection of masterpieces from the last few weeks, why not create a DIY art gallery? Peg up paintings and display in mini exhibits around the home. Have extra fun making entrance tickets and pretending to be tour guides. Why not invite family to take a tour?
Learning through play
Learning isn't just for the classroom! Try something new with these fun games and activities. Your kids might pick up a new hobby, and learn some new skills along the way.
Make music
A great hobby to pick up at any age, learning an instrument helps develop reading, coordination and memory skills to name but a few. There are lots of free video tutorials online, and you can get inventive when it comes to instruments - pots and pans will do.
Grow your own experiment
Don't have any seeds? There are lots of things that you can grow from kitchen waste with some sunshine and a little TLC, like potatoes from sprouting potato peelings or peppers from pepper seeds. Get them to research the stages of growth and follow along with your own little crop.
Bake something
Baking isn't just a tasty exercise - it tests important skills like following instructions, weighing ingredients and getting creative with decorations. Give older teens more responsibility by setting them the challenge of cooking an easy dinner for the family.
Rainy day activities for little ones
Don't get bored if your week off is a wash-out! Check out our great range of indoor toys for tots.
In the garden
If it's bright and dry outdoors, it's a good idea to get some fresh air with these fun activities.
Set up a backyard treasure trail
A great way to get kids to explore the garden (or inside on a rainy day), there are two ways to set this game up. The easiest is to cut out shapes in coloured paper and hide them around the garden for them to find. If you want to set more of a challenge, write clues that lead your little ones onto the next.
Green-fingered fun
Most tots love nothing more than getting messy, so why not get them to help out in the garden? Even if you've not got much outdoor space, you can plant seeds and encourage your little ones to tend to them over the next few weeks as they grow.
Water fights
Definitely more suited to warmer weather, water fights and water slides are a great way for children (and adults!) to have loads of fun, and burn lots of energy doing it. So whether you're 5 or 50, grab your water gun and get involved. Everyone loves a good water fight!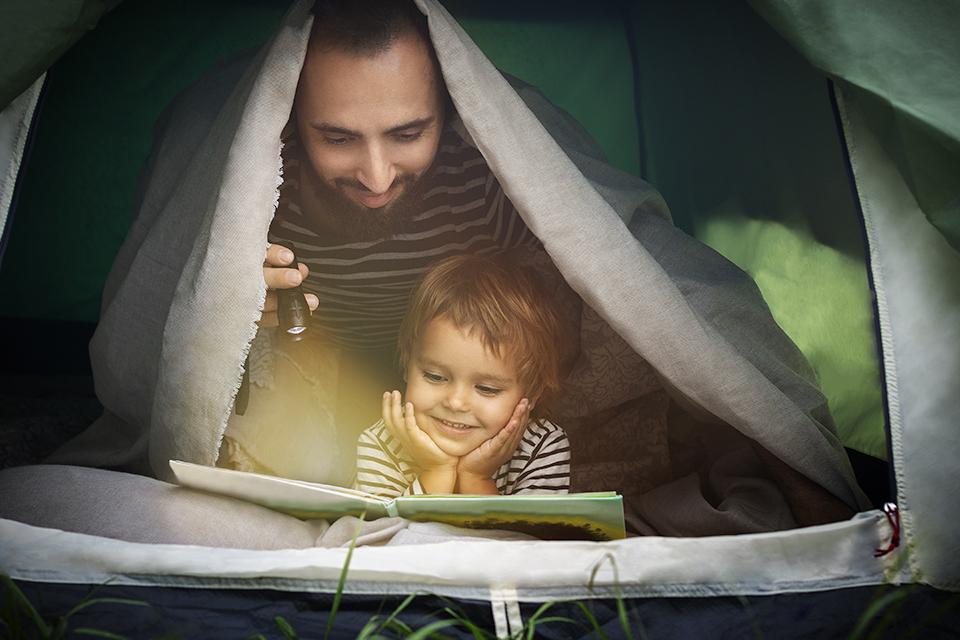 How about a garden getaway?
Set up camp in your backyard for a makeshift mini-break. A cosy tent filled with snuggly blankets and cushions is the perfect set up for a night out under the stars - or just a day den for playtime and picnics.
If it's a bit too cold for camping outside, why not bring the camping in, by creating your own fort! Every successful fort needs a sturdy support to keep the sheets up. Try using a table or chairs to drape the sheets, and then keep the sheets in place by using some pegs. Just make sure there's enough space inside to make it cosy with cushions and blankets.
Top picks
More ideas
Why buy at Argos?