Travelling with a disability
Everything you need to know to reach your destination comfortably.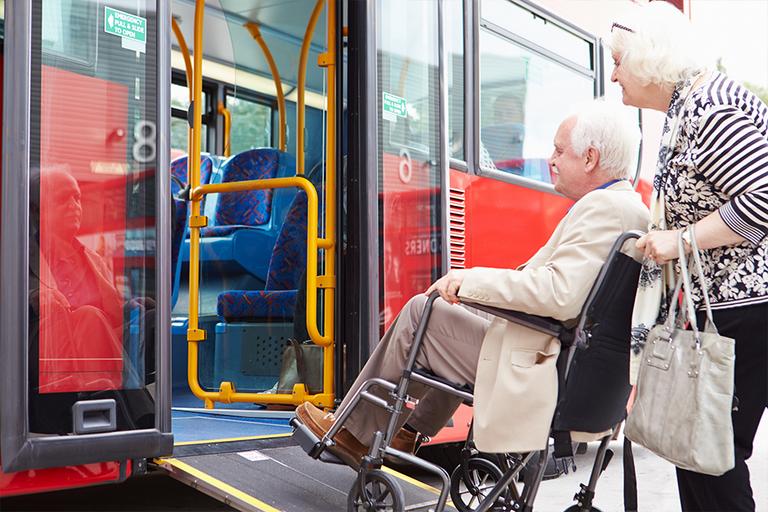 If you struggle with mobility, then there's plenty of help available to make your journey as pleasant as possible. From wheelchair-friendly taxi services to bus passes and airport transport, read on for lots of useful travel advice.
How are you travelling?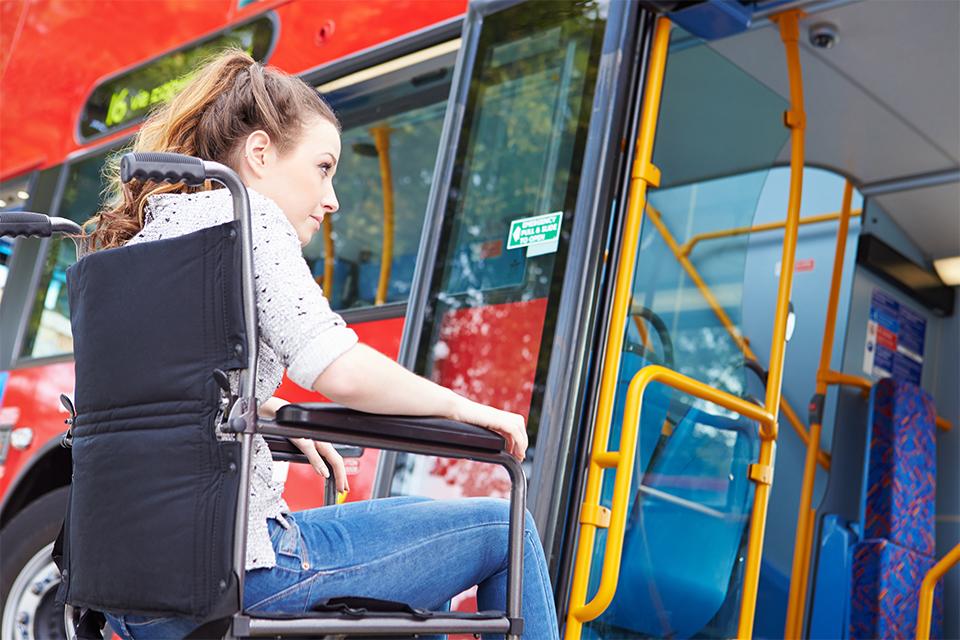 Travelling by bus
An accessible bus route can make a big difference to trips and everyday tasks. Here are a few tips, before you set off:
Contact your local authority or bus company to check they have wheelchair access.
New style buses are more wheelchair-friendly compared to the older styles.
Drivers must give reasonable assistance when getting on and off.
This does not mean physically lifting passengers or equipment.
Find out if your eligible for a free bus pass at gov.uk/apply-for-disabled-bus-pass, and travel for free at certain times.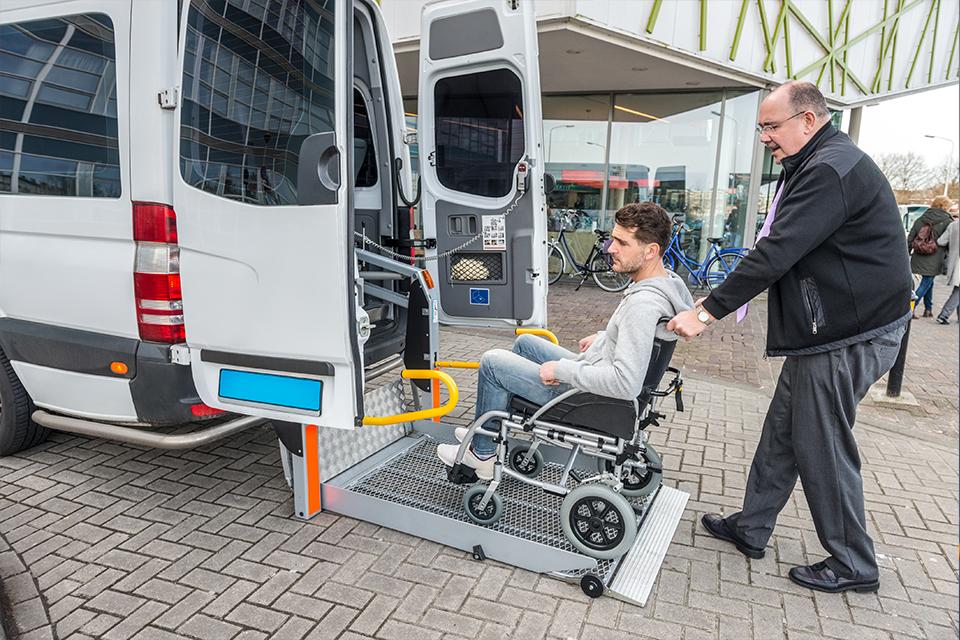 Travelling by taxi
If you need a more direct form of transport, many taxi firms now have wheelchair-friendly vehicles. Here are some top tips when using a taxi:
Discuss your requirements with the operator when you make your booking.
Most taxi firms are now equipped with ramps and wheelchair access.
Every licensed black cab taxi in London is wheelchair friendly.
Taxis and minicabs must allow guide and assistant dogs unless they have an exemption document.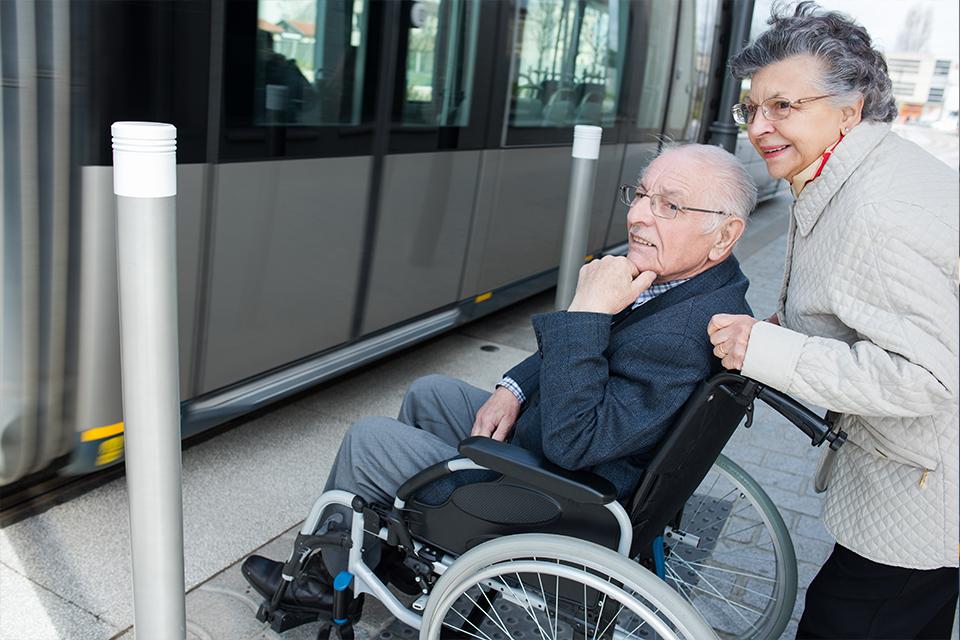 Travelling by train
Most train stations are now very accessible for people with disabilities, but here's some extra information for a smoother journey:
Call ahead 24 hours before travelling to ensure help is in place.
Stations should have ramps, which wheelchair and mobility scooter users will need to use to board the train.
Wheelchair users can reserve a priority space.
However, different train operators have different restrictions for mobility scooters.
Check out disabledpersons-railcard.co.uk to see if you're eligible for a disabled person's railway card and receive discounted tickets.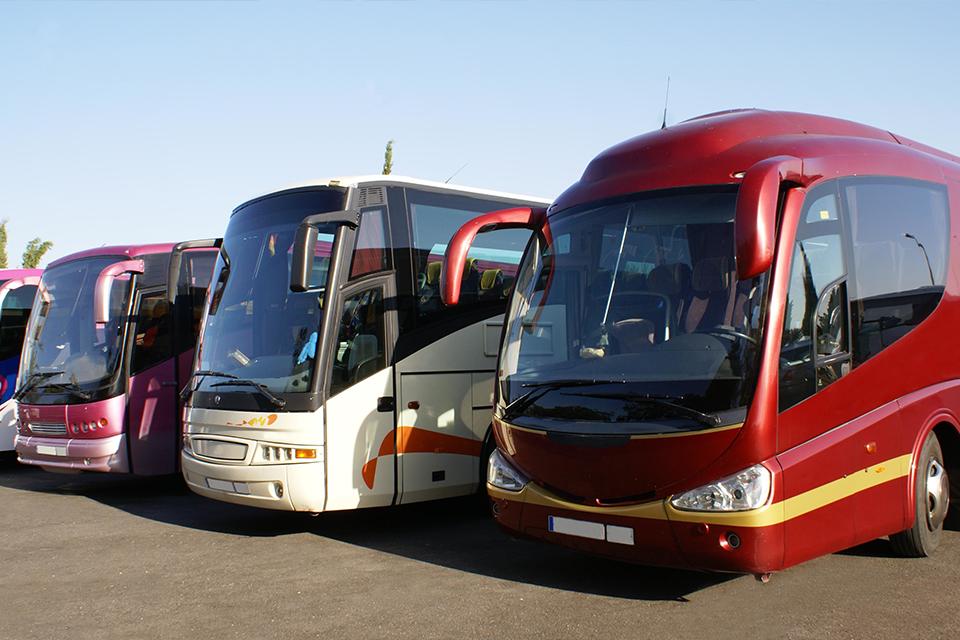 Travelling by coach
If you're looking for a comfier journey, then a coach could be your answer.
Contact the coach company before travel, to ensure they meet your requirements.
Different companies will have different guidelines for wheelchairs and mobility scooters, so call ahead or check their website.
If you require any extra assistance, advise this when booking your tickets.
Drivers will assist when getting on and off the coach.
This does not mean physically lifting passengers or heavy equipment.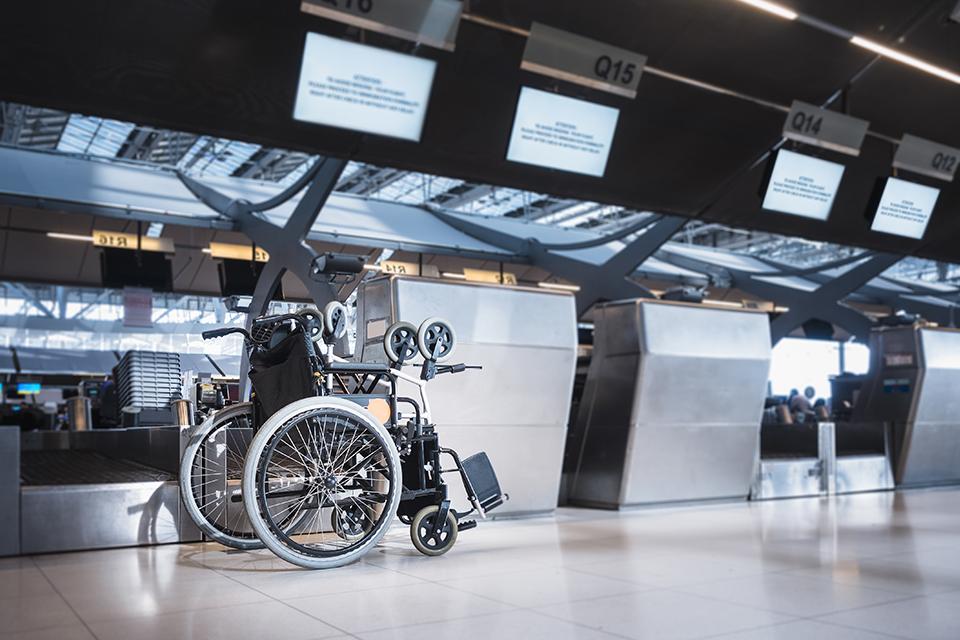 Travelling by aeroplane
Going on holiday? Make sure it's stress-free from beginning to end, with these helpful hints:
Your airline must carry your wheelchair or mobility scooter free of charge.
This will be stored in the hold and won't go against your luggage allowance.
Temporary boarding chairs will comfortably move you from the boarding gate to your seat.
If you need further assistance, call 48 hours before travelling.
Airports can assist with check-ins, boarding and transport throughout the airport.
Blue badge scheme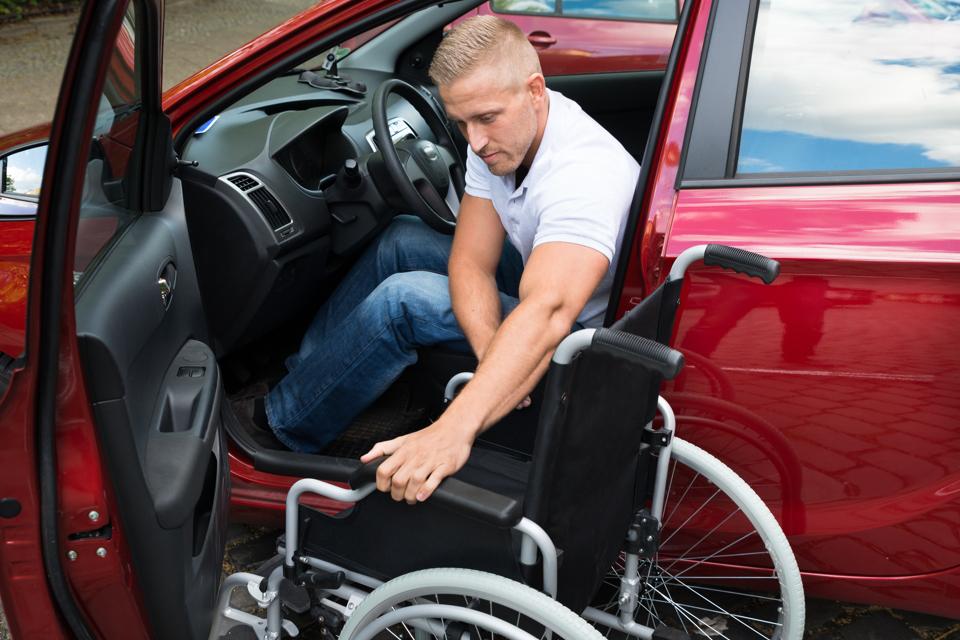 What is the blue badge scheme?
The blue badge scheme is run by local authorities throughout the UK, with the aim to reduce parking worries and help you get closer to where you need to be.
To qualify for a blue badge, you must have a pre-existing condition which restricts your mobility. These can include sight impairment, difficulty when walking and if you're receiving a pensioners' supplement.
To show you're eligible, you'll need to provide details before your blue badge is issued. For more information, visit gov.uk/apply-blue-badge.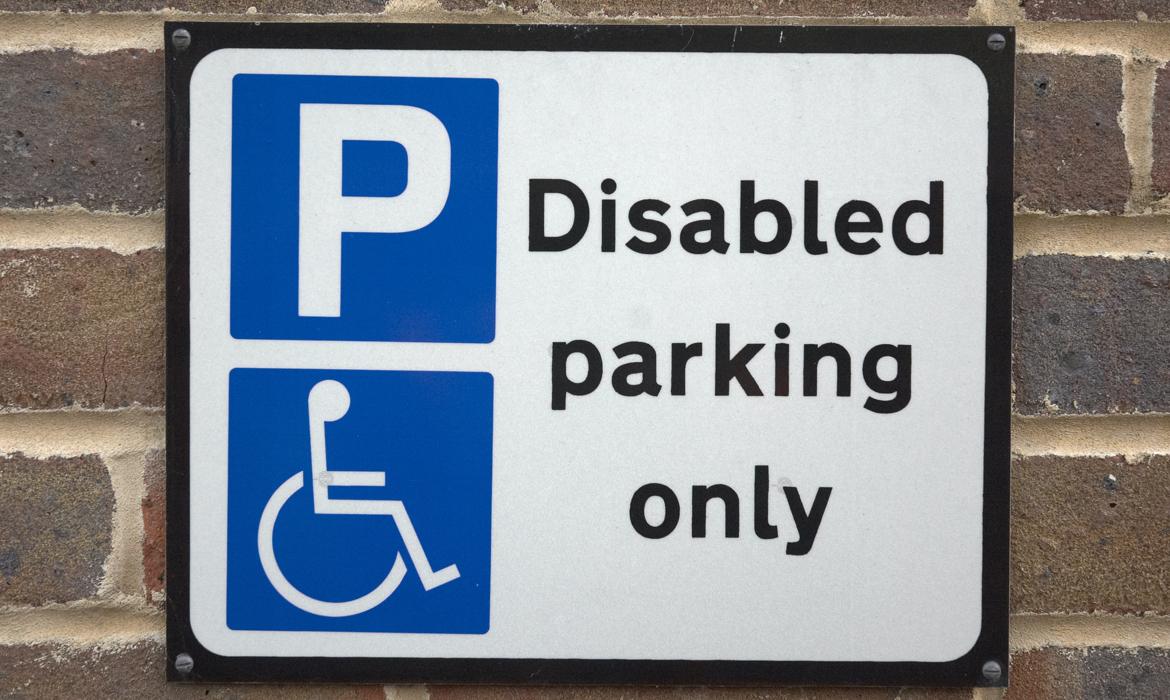 Where can you park with a blue badge?
If you own a blue badge here's what you need to know about where to park (rules in Scotland may differ). We recommend checking your parking options before you travel. Any additional information can be found here: gov.uk/blue-badge-scheme-information-council.
On street parking: if there is a pay and display or parking meter, you are allowed to park here for free and for however long you need.
Blue badge bays: free to use and reserved for blue badge holders. Some locations may have time restrictions, so make sure you check.
Off-street parking: private car parks such as supermarkets and hospitals will have their own rules. So check before you park.
Yellow lines: you can park on single or double yellow lines, for up to 3 hours, unless there are any loading/unloading restrictions.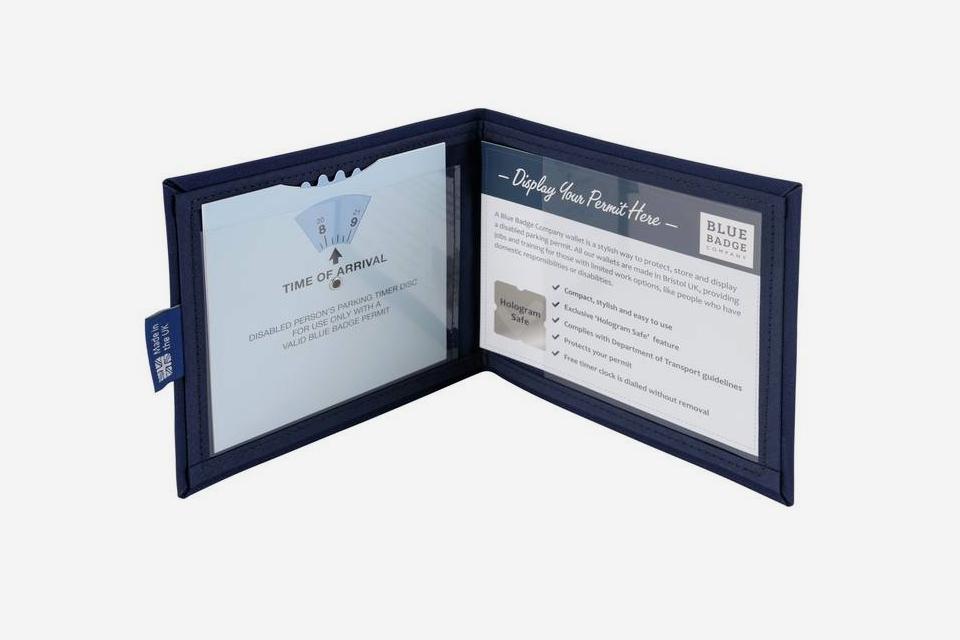 How to use your blue badge
You can use your blue badge when you're travelling anywhere and in any vehicle.
When you display your badge, make sure:
It's visible on your vehicle's dashboard.
You face your badge upwards, so the wheelchair symbol can be seen.
If there's a time limit for parking, use the time disc to set the time you arrived.
Top travelling picks
Helpful advice
Why buy at Argos?