How to put up a shelf
Shelves are an easy way to refresh a room, create a feature or add extra storage. And with our helpful how-to hints, it's easy to show off your DIY skills.
Shop all shelves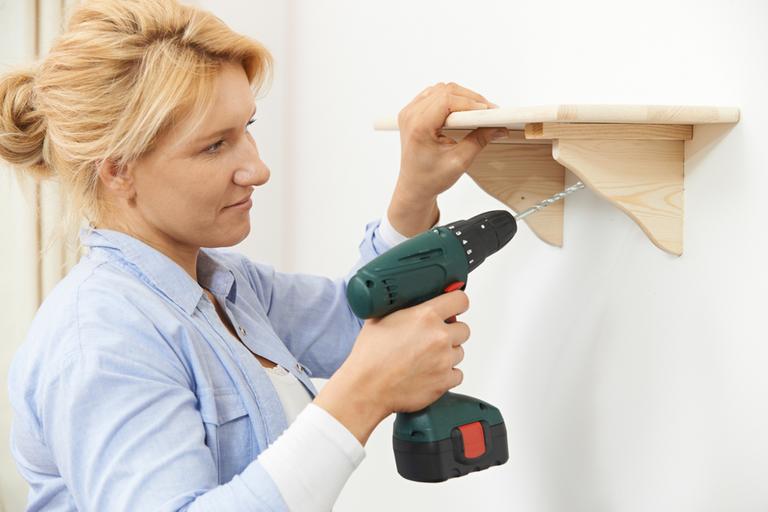 Fixtures and fittings
Be prepared...
Save time and money by making sure you have everything you need before you start:
Pencil
Screws
Wall plugs
Hammer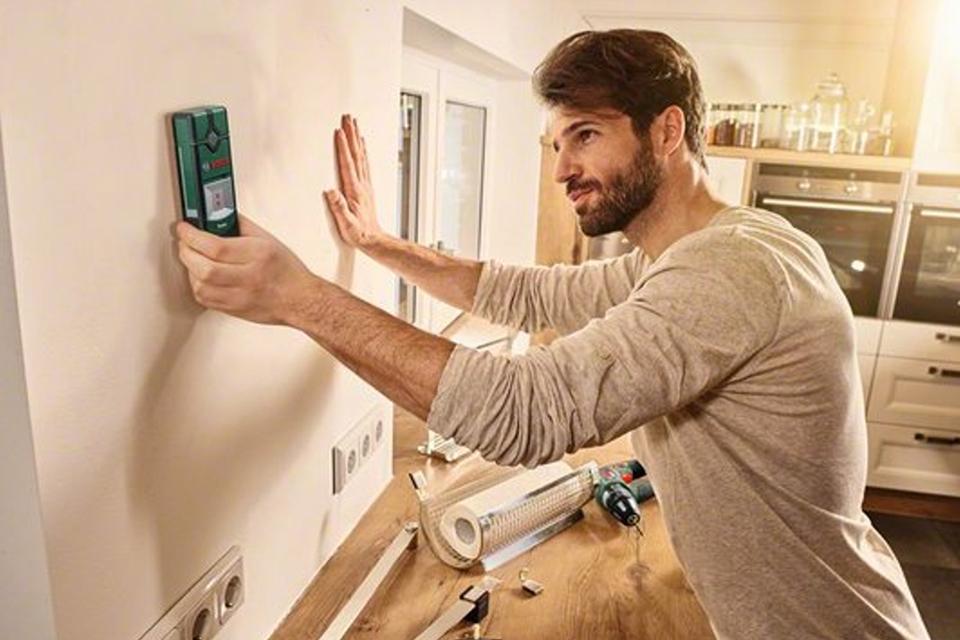 Safety first
Always use a cable detector to check for any wires behind the wall you're drilling into.
Wear appropriate clothing, shoes and goggles to avoid any injuries. And pop down a dust sheet to catch any mess.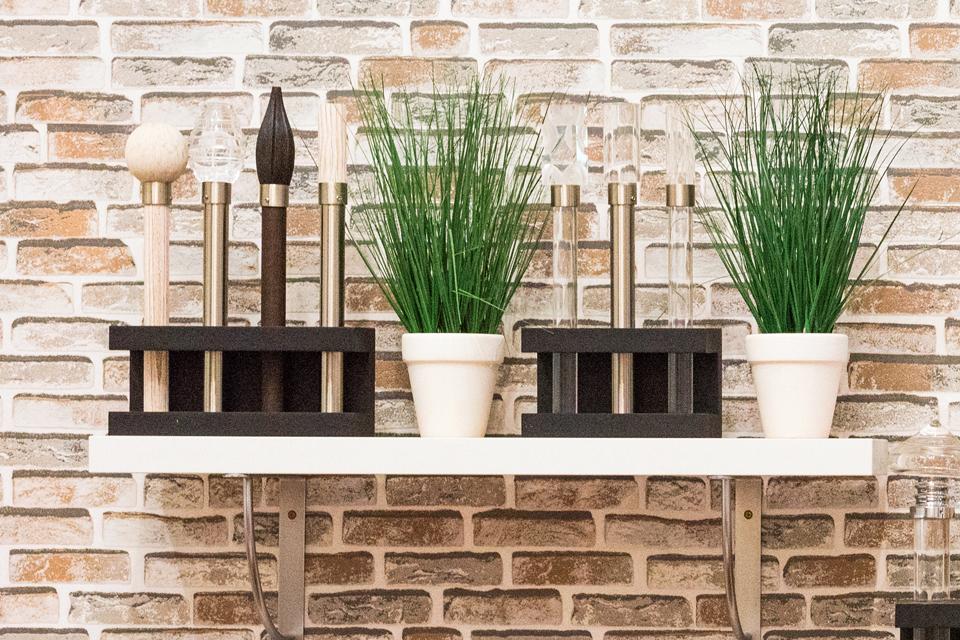 Brick walls
You'll need a drill with a masonry bit (our drill buying guide can help you out).
You'll also need a minimum of 50mm screws and wall plugs, to ensure they go through the plaster and wall, to stay secure.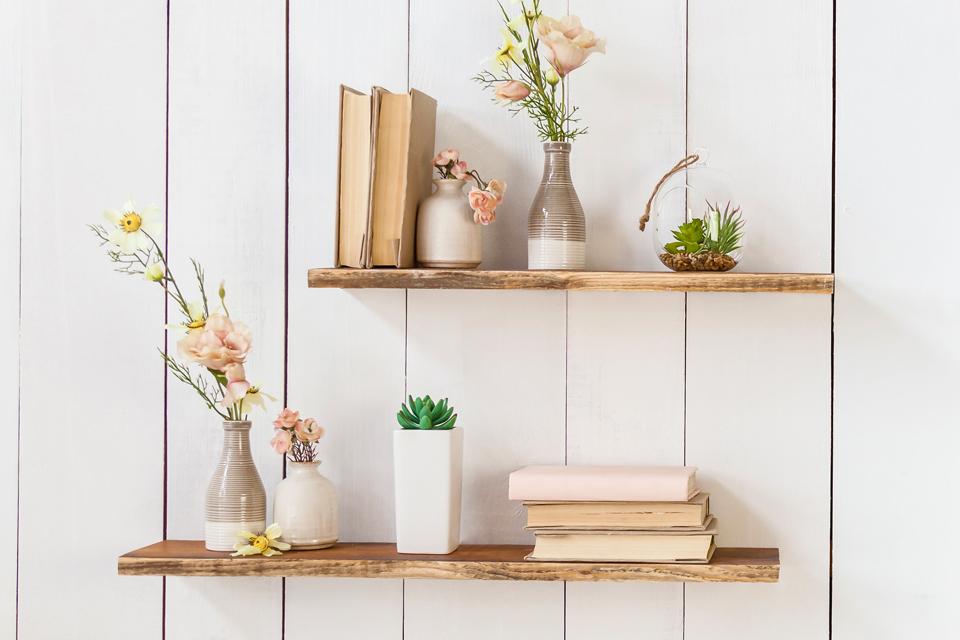 Plasterboard
Use a stud detector to find two studs (the upright wooded support) behind the plasterboard, and mark them with a pencil.
You'll need a wood drill bit that is one size smaller than your screws, and your screws should be at least 30mm in length.
Floating shelves
Sleek. Stylish. Simple
Floating shelves complement most décor and add a touch of elegance to a room. Think about what you'll be displaying – without the underneath brackets, floating shelves prefer lighter objects.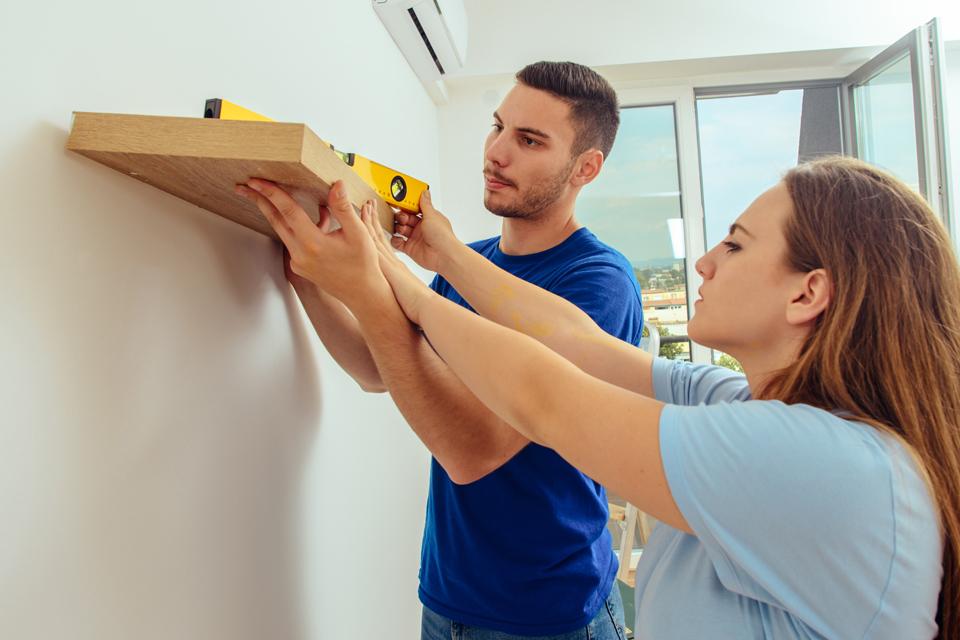 Step 1
Once you've checked you're clear of any wires or pipes, place the bracket against the wall. Use a spirit level to ensure it's straight. Then mark the fixing-hole positions with a pencil.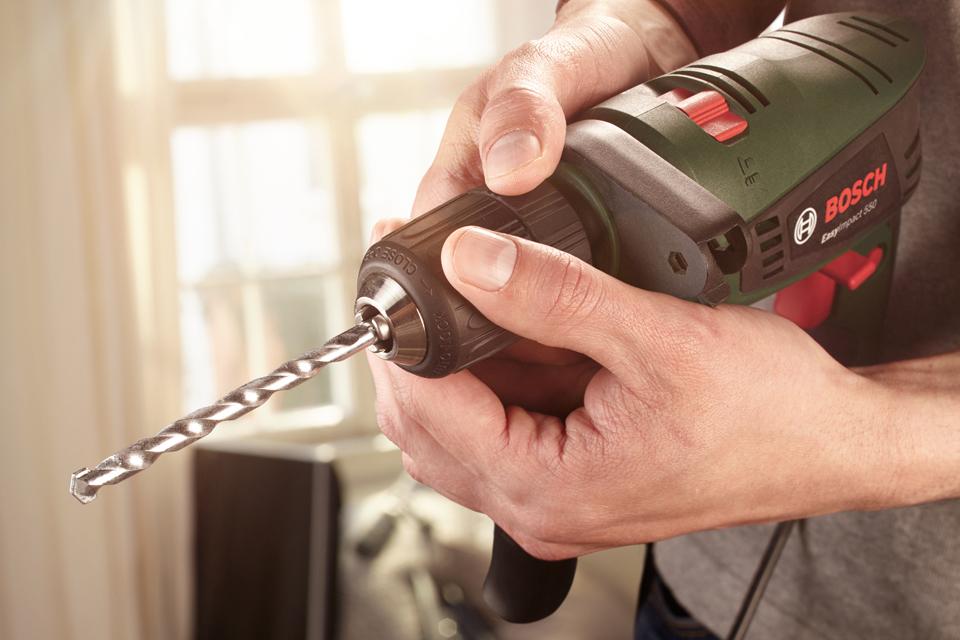 Step 2
With the recommended drill bit, carefully drill holes into your pencil marks. Next, use a screwdriver and the correct screws to secure the bracket to the wall.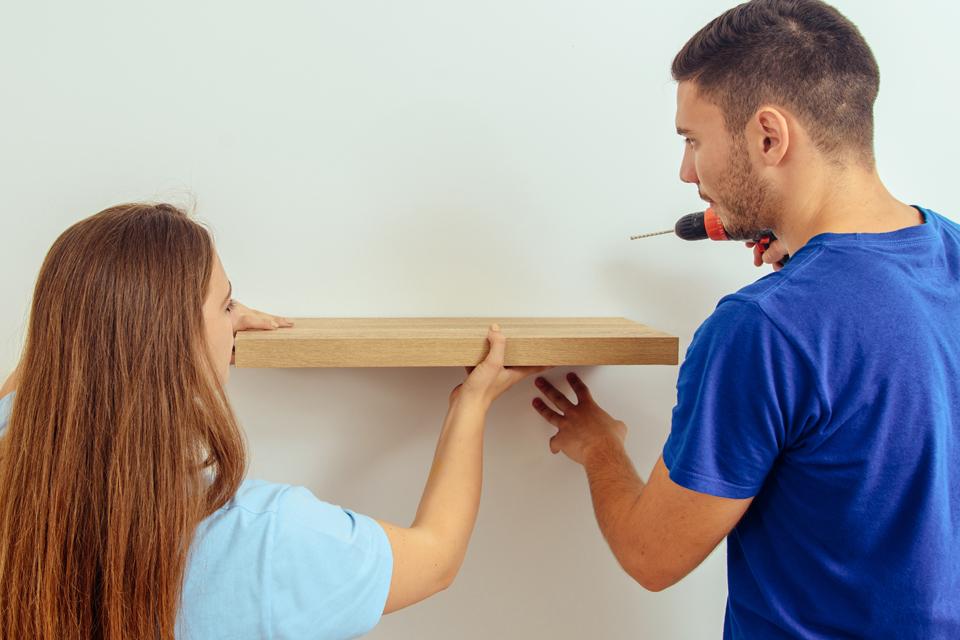 Step 3
Slide the shelf onto the bracket to check it's level. With a screwdriver, screw in the small screws into the pre-drilled holes underneath the shelf.
Wall mounted
Stand out shelving
Make a feature of your shelves with different styles of brackets. And with the extra support, they're ideal for heavier objects. If you're hanging multiple shelves, just remember to leave enough space in-between.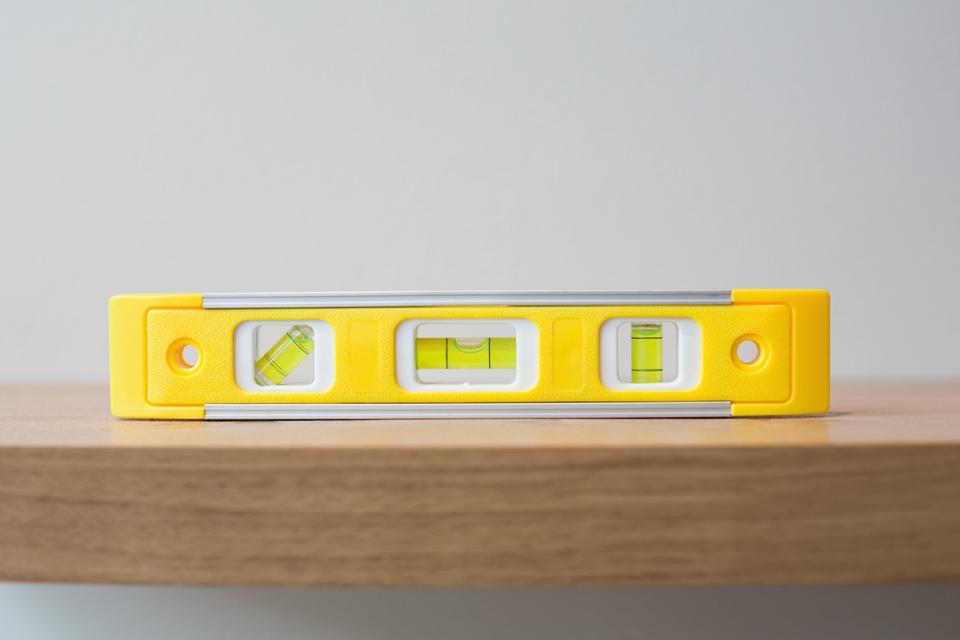 Step 1
Hold the shelf against your chosen wall. Place your spirit level on top to make sure it's straight. Then use a pencil to mark where the bottom will be.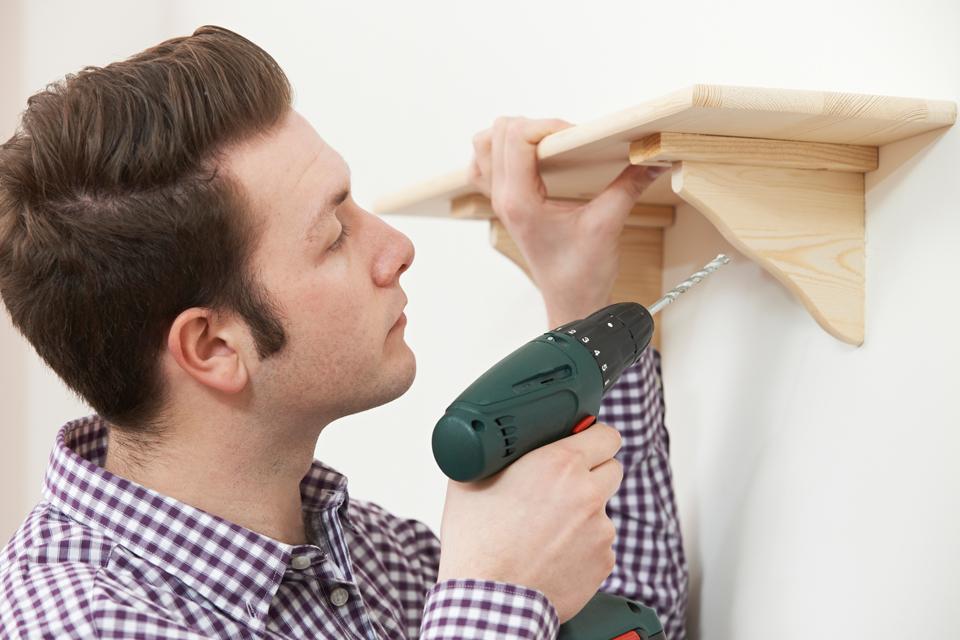 Step 2
Using this line, hold the bracket up at each end and mark the fixing holes. Making sure they're straight and equal distance apart. Drill into the wall, then use a screwdriver to screw the brackets into place.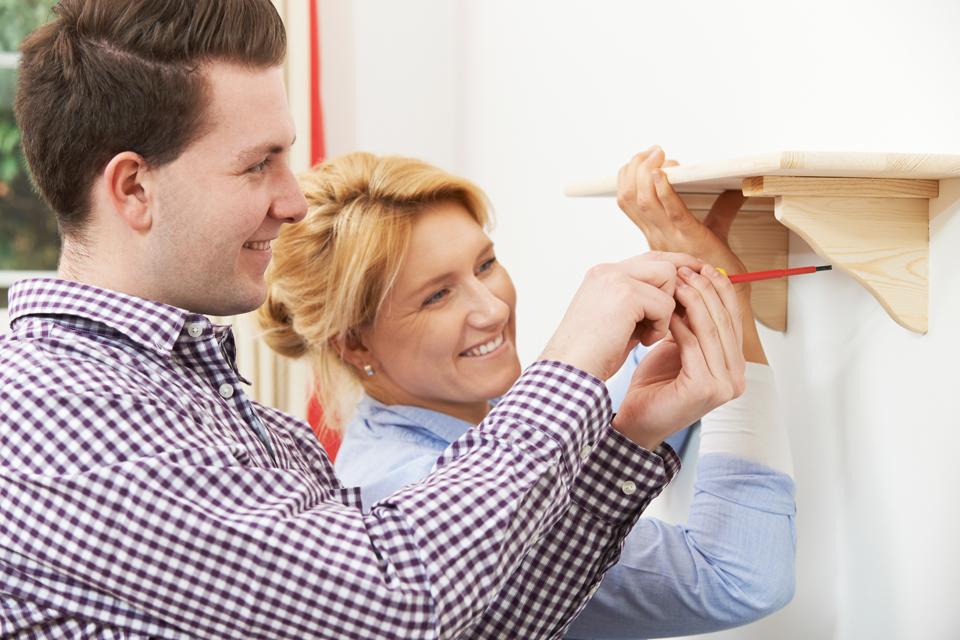 Step 3
Lay the shelf across the brackets, and mark the top fixing holes of the brackets, underneath the shelf. Use a screwdriver and the recommended screws provided, to secure the two together.
Shelving ideas
More DIY tips
Why buy at Argos?