How to fit a toilet seat
Fitting a new toilet seat is easier than you might think. Here's a quick and easy guide to help.
Shop all toilet seats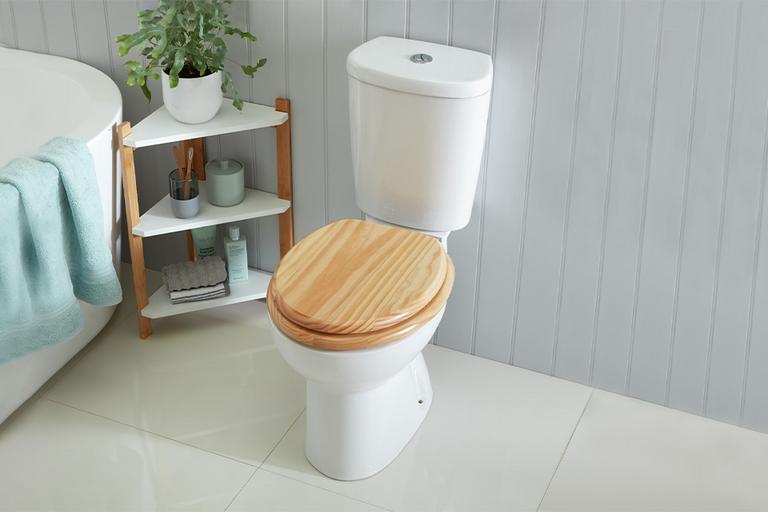 What you'll need
Fitting a new toilet seat? Good news, all you need is a tape measure, pair of pliers, and a screwdriver.

Replacing an old toilet seat? You might be able to undo the old toilet seat fittings by hand, if not you'll need an adjustable spanner or pair of pliers.
Before you start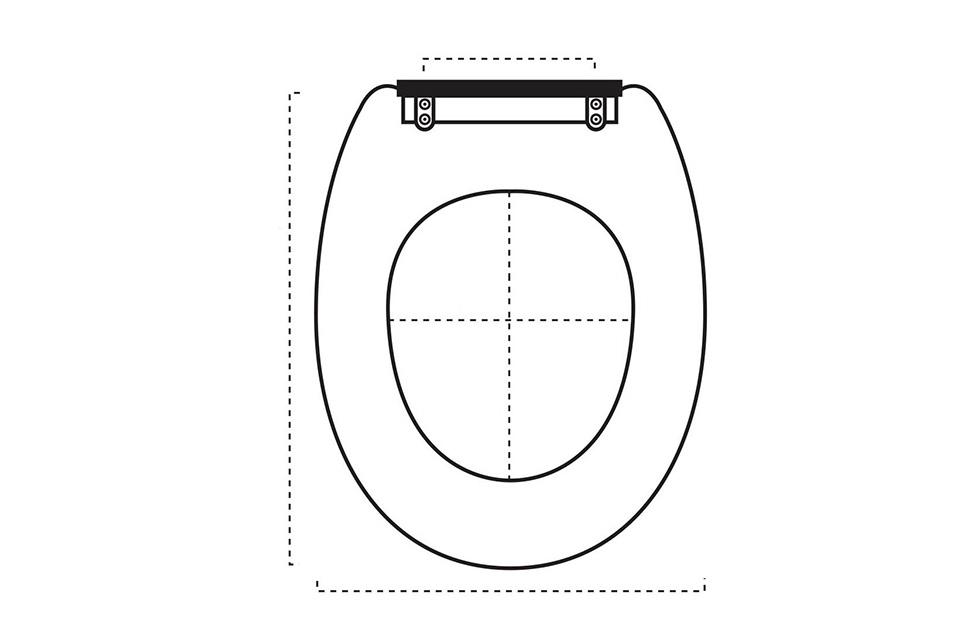 Measure your toilet
Before buying a new seat, you need to make sure it fits your toilet so grab a pen, paper and tape measure and jot down your toilet's measurements and compare them to seats you like the look of. You'll need to know:
The gap between the two fixing holes, the standard gap is 15cm, but our seats are adjustable to fit most toilets.
The width of your toilet bowl at its widest point.
The distance between the very front of the pan and the middle of the two fixing holes.
Clean your toilet
Fitting a new toilet seat means spending time on the floor bending over, under and around your toilet, so pop on a pair of rubber gloves and give your toilet and the surrounding area a thorough clean with disinfectant.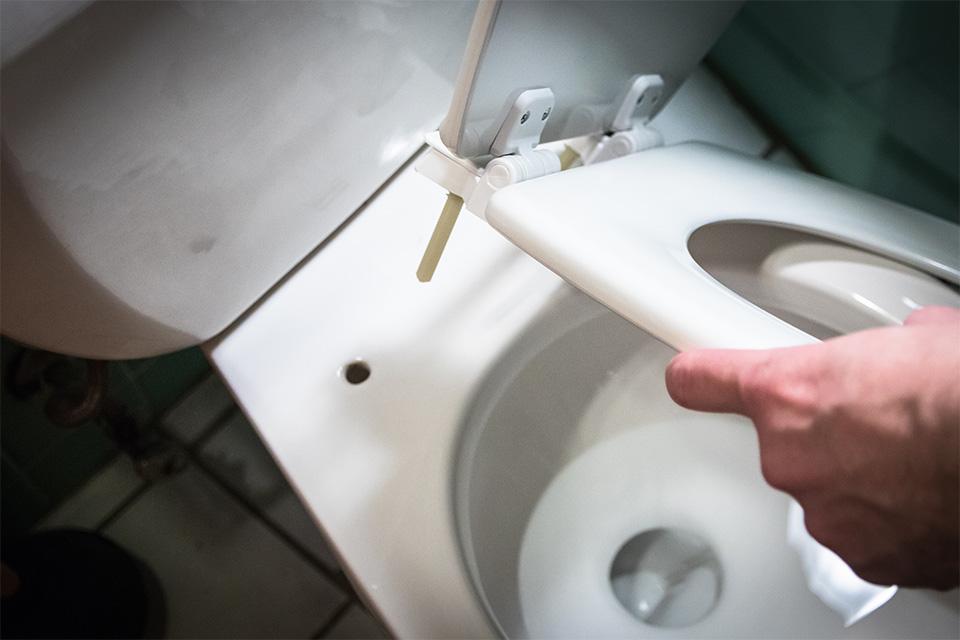 Remove the old seat
The old toilet seat is attached to the toilet bowl by two bolts at the back of the toilet which are held in place by nuts or wing nuts. Try loosening the nuts by hand or, if they're too tight, use a pair of pliers or a spanner. Once the nuts have been removed, you can lift off your old seat and fit the new one.
Fitting your new seat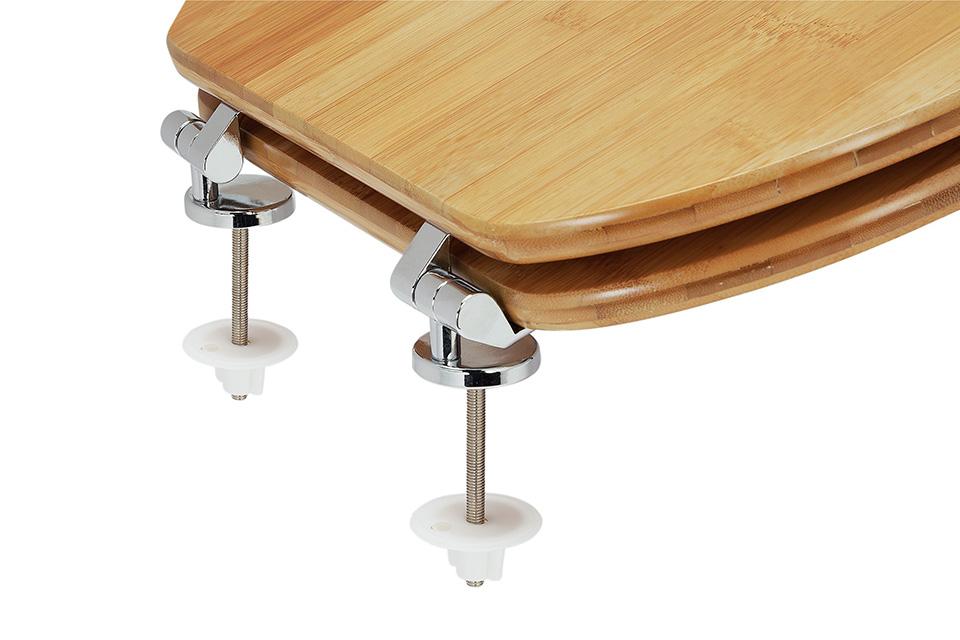 Step 1 - Line up the fittings
The two bolts that hold your seat in place are on adjustable sliders, all you've got to do is line them up with the two fixing holes and lower them through the holes.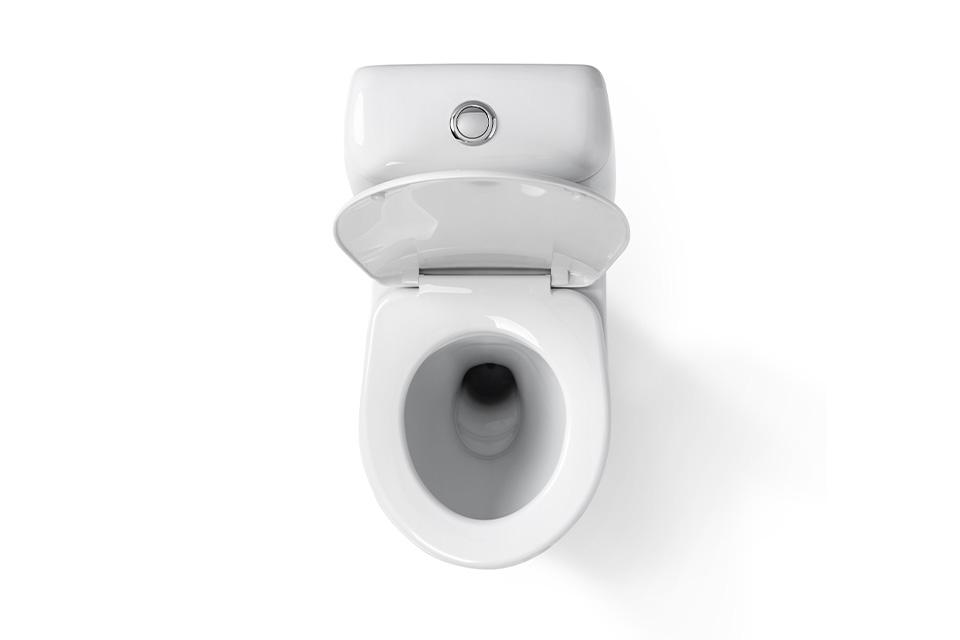 Step 2 - Centre the seat
Before tightening the bolts, make sure your seat is positioned evenly around the outside of the toilet bowl, covering it entirely.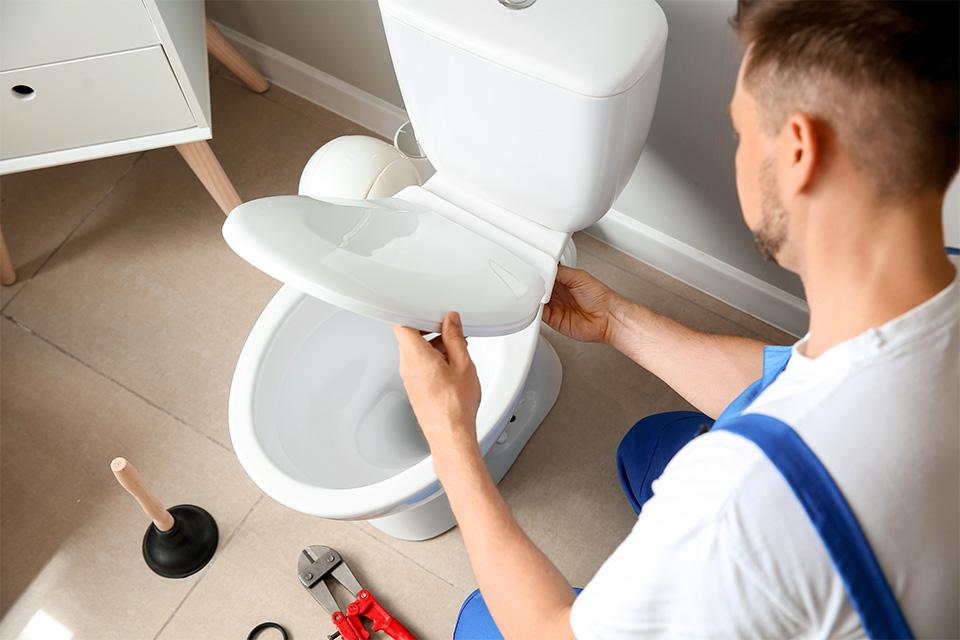 Step 3 - Tighten the bolts
Once you're happy with the seat's position, attach the washers and wing nuts to the bolts, and tighten them until the seat is securely on. With some fittings you'll have to keep the bolt in place with pliers and tighten the bolt with a screwdriver, with others you'll be able to hand tighten the bolts.
Types of toilet seat
Not sure what kind of toilet seat to choose? From slow close to quick release, here are some things to consider for each type of seat.
Slow close toilet seats
Say goodbye to bangs and slams. These seats close slowly and gently, and you don't have to bend down to close them.
Quick release toilet seats
These seats can be lifted off and re-fitted in seconds, allowing you to clean all the way around the pan.
Wooden toilet seats
Great for giving your bathroom a classic look, they also offer a warm surface to sit on.
Moulded wood toilet seats
Similar to wooden seats but with a wider range of finishes.
Anti-bacterial toilet seats
A hygienic option, these seats are specially treated with anti-bacterial finishes to fight bacteria and prevent stains.
More bathroom ideas
Why buy at Argos?