How to find your foundation match
We'll help you choose a base that gives you the finish and coverage you want.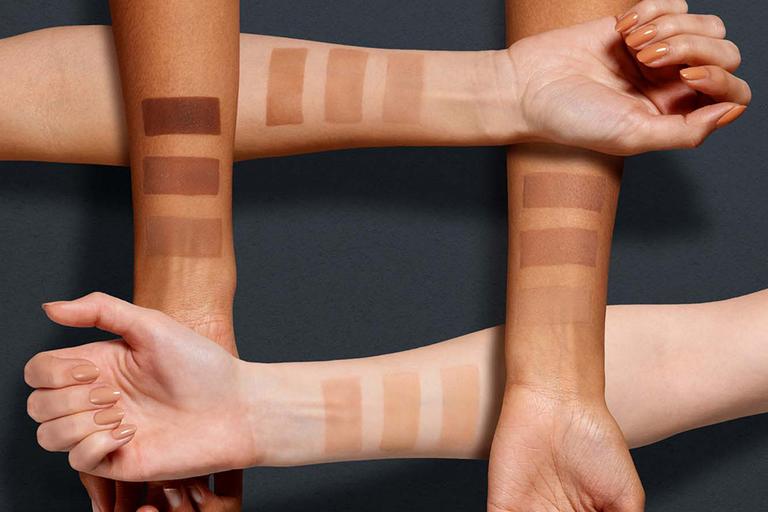 What is your skin type?
Foundation formulas sit differently on the skin - some have a moisturising texture that leave a dewy finish, while others have more of a mattifying effect that reduces shine. Knowing your skin type will help you choose a base that looks more natural and lasts longer.
Oily skin
Does your face feel a little greasy as the day goes on? Prone to a few breakouts? That excess sebum (that's the fancy word for it), puts you in the oily skin camp.
What foundation type is best?
A matte foundation will help combat that extra oil, and you can add a little pressed powder to areas that get particularly shiny (usually around the nose and forehead).
Dry skin
Does your face feel tight? Flaky or ashy in places? Unlike our oily-faced friends, dry skin produces little to no sebum which can leave the surface a little scaly.
What foundation type is best?
Look out for words like glow and illuminating to help create a dewy finish. To stop it caking around dry spots, seek out moisturising and hydrating formulas.
Combination skin
A bit of both? Perhaps you have an oily T-zone (nose and forehead) but dry patches on your cheeks.
What foundation type is best?
A lighter foundation that's buildable usually works well for combination skin. You can build it up in areas that tend to get shiny, and leave it lighter on sensitive patches. You could add some powder to areas that get a little oily.
Mature skin
As we get older our skin tends to dry out a little - even if you've previously had quite oily skin.
What foundation type is best?
Consider switching to a foundation that's less mattifying, as these powdery finishes can settle into fine lines. A light-reflecting formula (something illuminating) will help give your skin a healthy glow.
Sensitive or acne prone skin
It's a myth that foundation causes acne - as long as you cleanse thoroughly you can still enjoy makeup.
What foundation type is best?
Often acne goes hand-in-hand with oily skin, so consider mattifying finishes. And don't assume you'll need full coverage - you can always touch up individual blemishes with concealer as and when you need it.
What coverage do you want?
I want something light, that can be built up
Light foundations will let some of your natural skin texture show through, like freckles, moles or the odd blemish. They're usually easy to work with and don't need much buffing to create a natural look - great if you're short on time. For days where you want a bit more coverage you can build up the layers.
I'm looking for full coverage
If you are looking for something that creates an even skin tone, and covers up more of your natural skin, opt for a full coverage foundation. These can feel a bit heavier, but are a great choice if you need your base to last a long time for an event, or know that you're going to have your picture taken.
Compact foundation
Great for on the go, these foundations can be applied with a sponge (which they usually come with - bonus!). They typically have a more powdery, matte finish which suits oily skin types.
Liquid foundation
You can apply liquid foundations with a brush, sponge or your fingertips - so they're really versatile and great if you're a beginner testing out techniques. They come in lots of finishes so work with most skin types.
How to apply foundation
Go from fresh faced to natural base with our simple 6-step routine.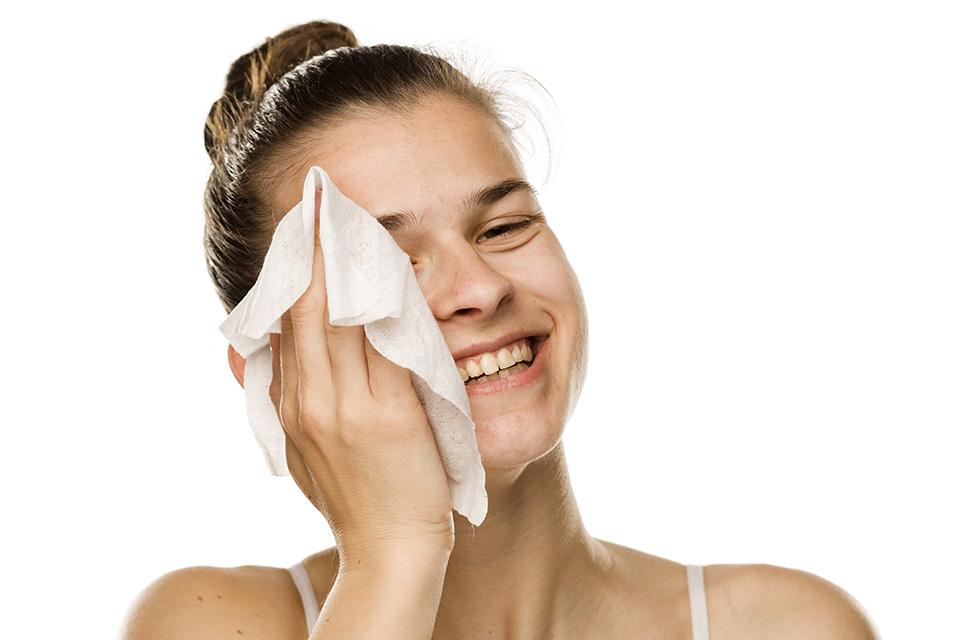 Step 1: Clean
Follow your favourite cleansing routine and gently dry your face. However sleepy you are it's important not to skip this step - your skin will thank you for it.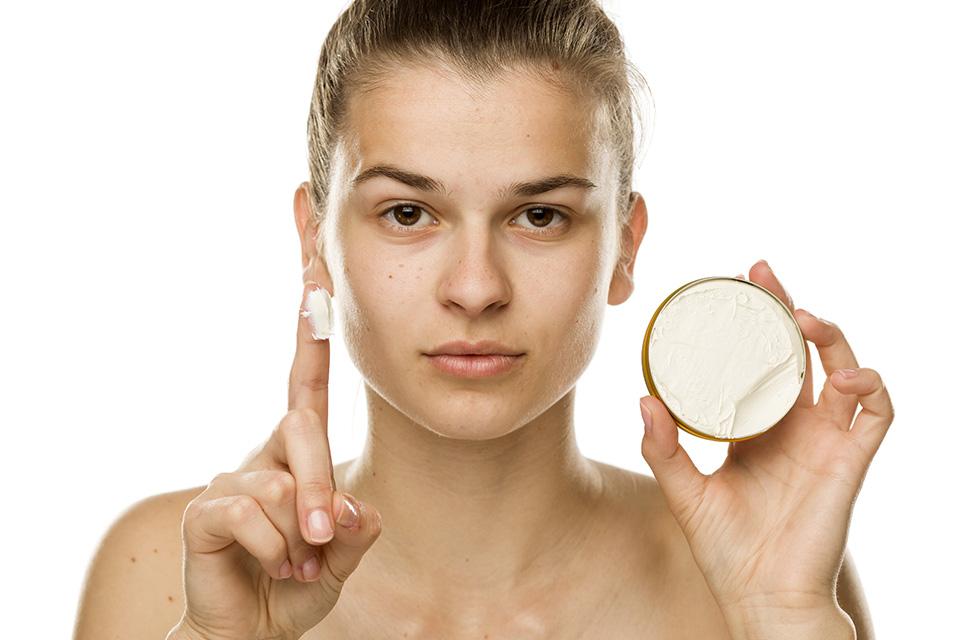 Step 2: Prep
Add a moisturiser and consider following up with a primer or serum. These help your foundation glide over your pores and can make it last longer too. Some are made for oily skin while others help tackle dry patches, so look for one that fits your skin type.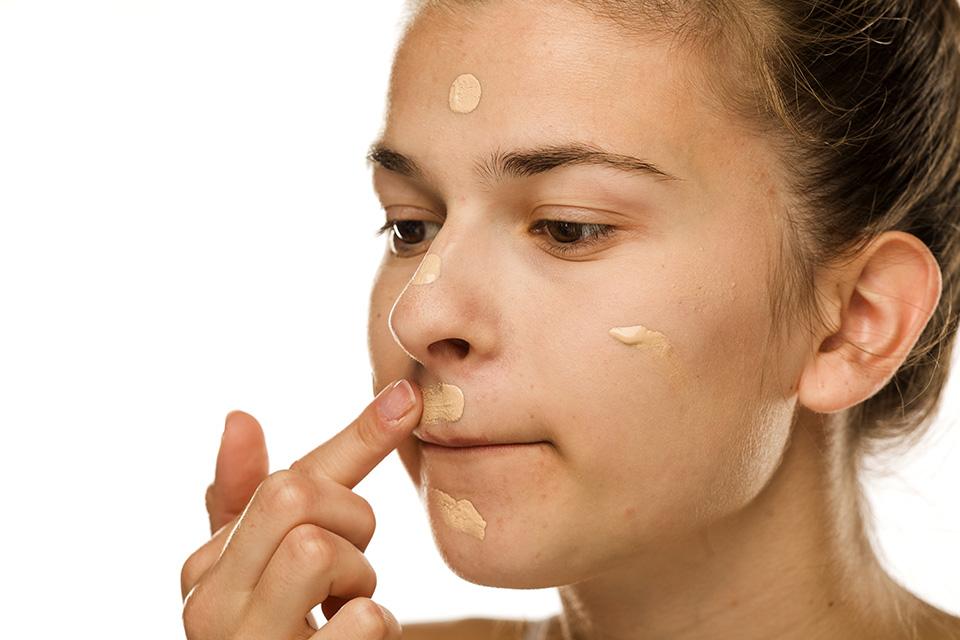 Step 3: Apply your base
Using your fingertips, a brush or sponge, apply your foundation evenly over your face - we've got some tips below to help you master your technique. Remember to blend the foundation down your neck so that it's not noticeable where your foundation starts.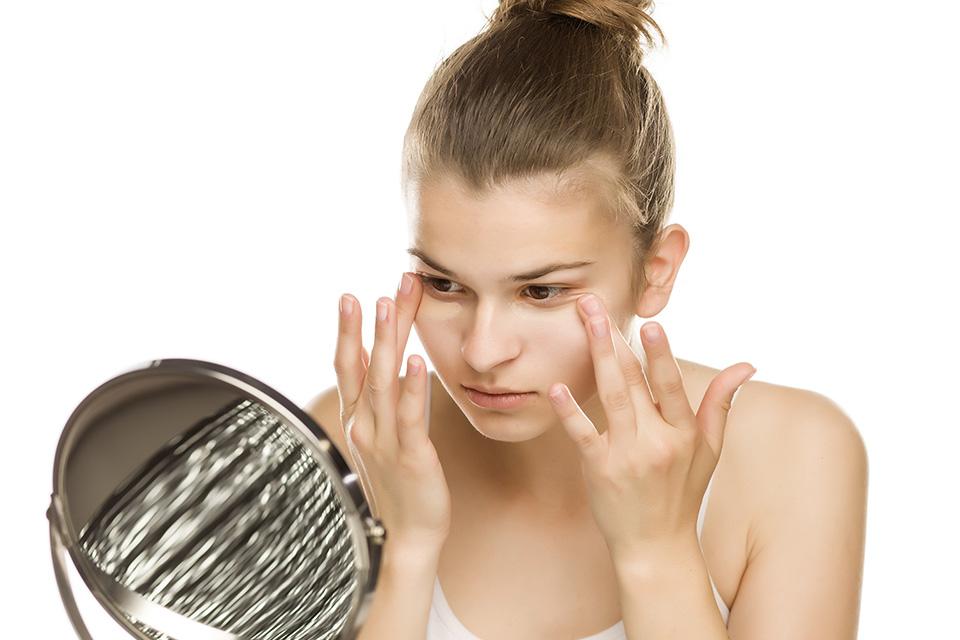 Step 4: Conceal
Once you've got an even base, you can go in and touch up any areas that need a little more attention. Perhaps you have darker circles around your eyes or some blemishes that you want to cover - use your fingertips or a smaller brush to build up coverage in these areas.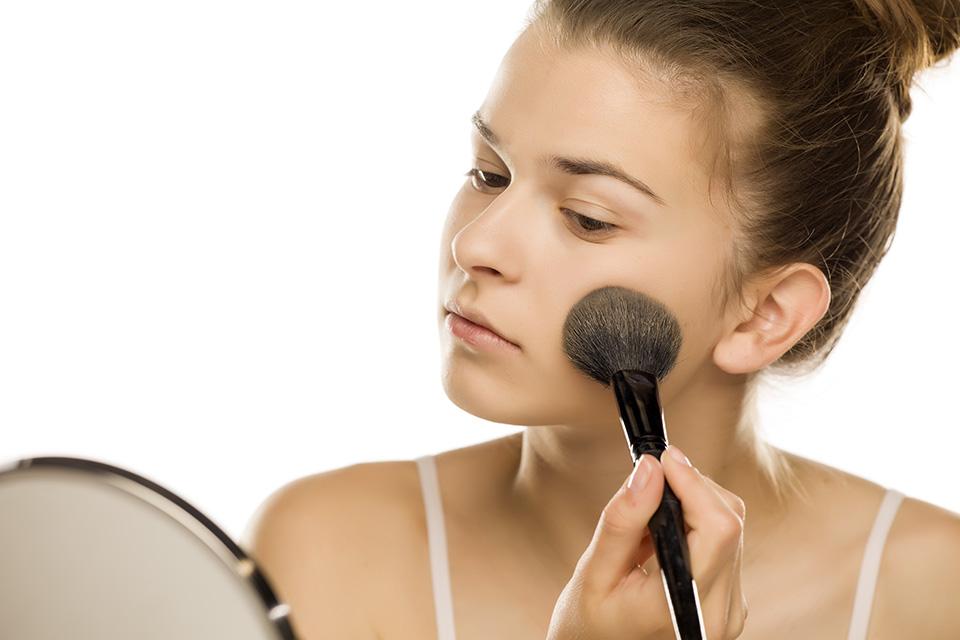 Step 5: Set
Go back in with a brush or your fingertips and make sure everything is blended out. To set all your hard work in place, dust over a setting power, focusing in on areas that tend to get oilier throughout the day. If you've got quite dry skin you can skip this step.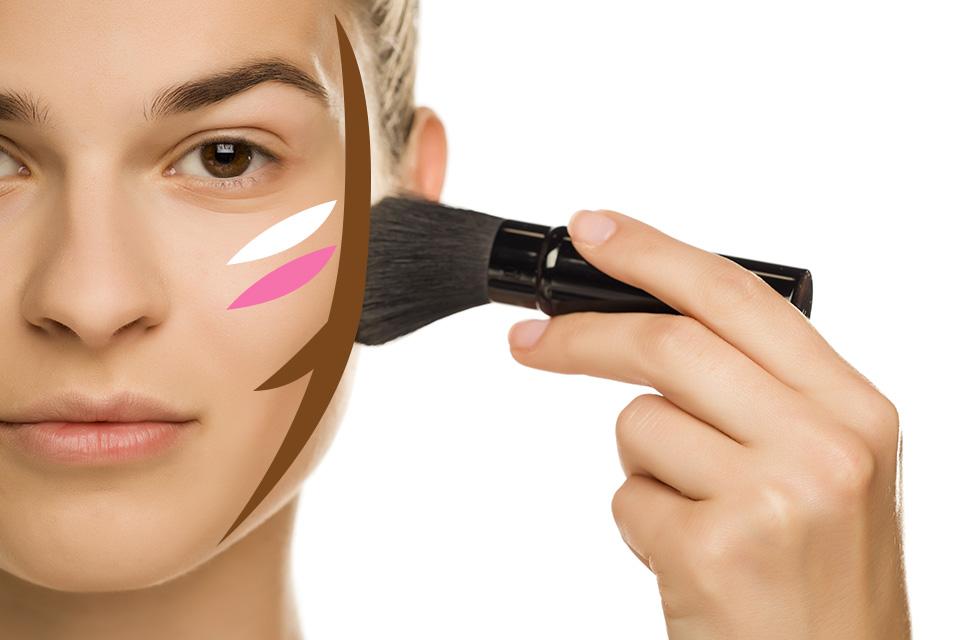 Step 6: Contour
This is optional but does help add a little definition to the look. Starting on your forehead, take a bronzer around your face and along your cheekbone (it helps to suck in your cheeks). Then take it back around your jawline - think of it as drawing a 3 on your face. Smile and add some blush to the plump part of your cheek, and if you want a glowy look dab a little highlighter along the top of your cheek bone.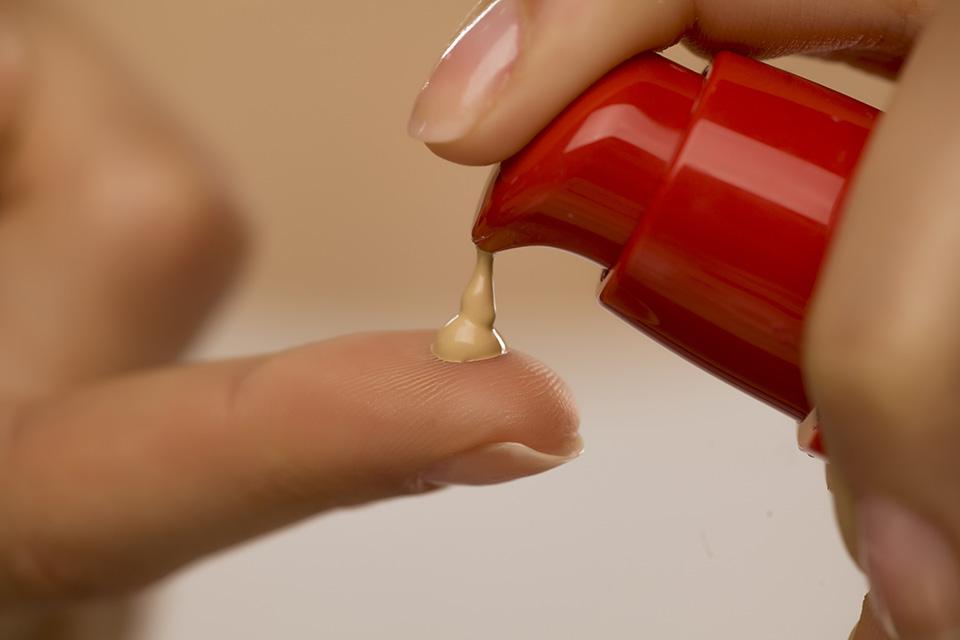 Tips for applying with fingers
Make sure your hands are clean and dry before you get going.
Start by dotting the foundation around your face -this helps you ensure you have an even coverage.
Use the pads of your fingertips to blend in the makeup using patting and a light rubbing motion, just like you're applying a moisturiser.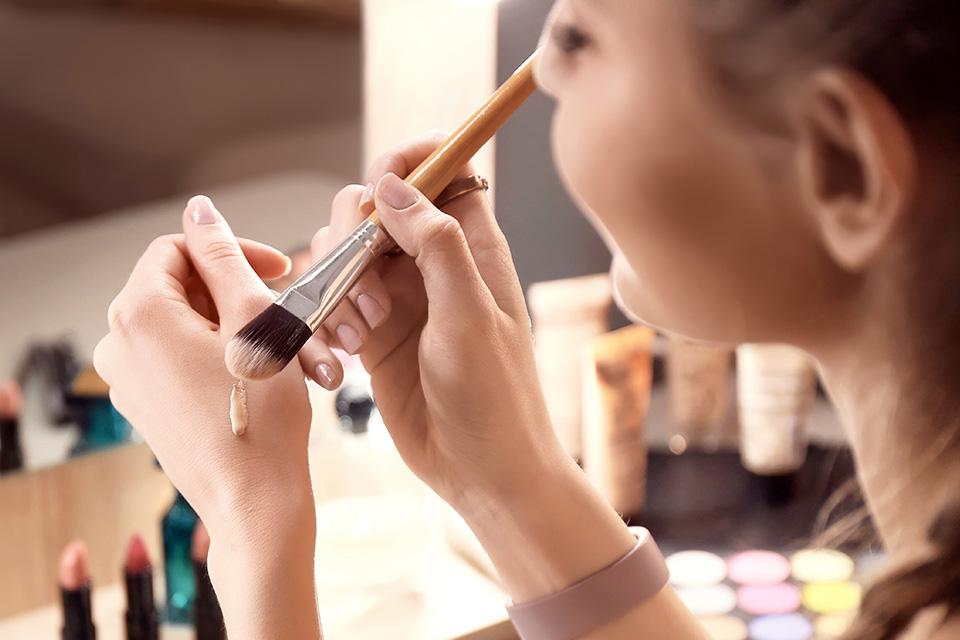 Tips for applying with a brush or sponge
Start at the centre of your face and work out to the jaw and hair line - this will help you to distribute evenly.
To buff the foundation into your skin, try and use a circular motion with a brush and a dabbing motion with a sponge.
If you are using a sponge, make it a little damp before you start.
Shop the range
More inspiration
Why buy at Argos?