Dressing room ideas
Need inspiration for decorating a dressing area? We've got ideas to suit every style and space.
Shop all dressing room ideas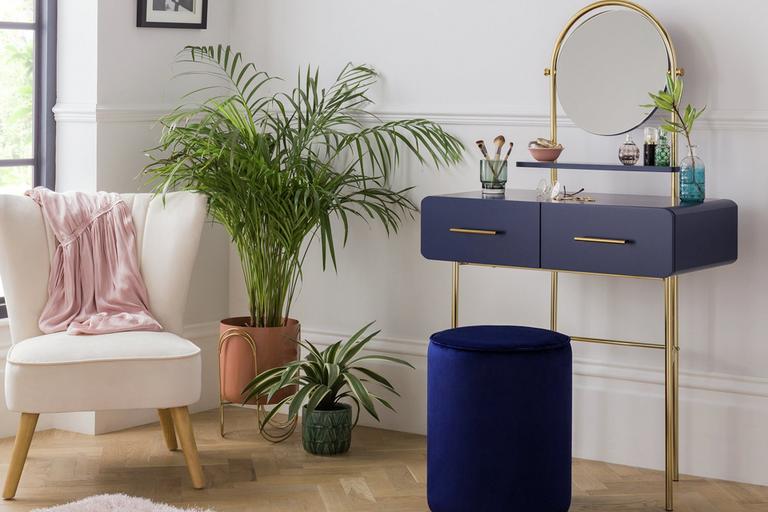 How to design the perfect dressing room
With a little bit of imagination, a spare room or the corner of a bedroom can be converted into a dedicated beauty spot. In this setting you can primp and pamper for the day ahead.

So, what do you need? There are a five key elements to consider when setting up a dressing area in your home:
A dressing table
A chair or stool
A large mirror
Good lighting
Storage for clothes & accessories
Choosing a dressing room table and chair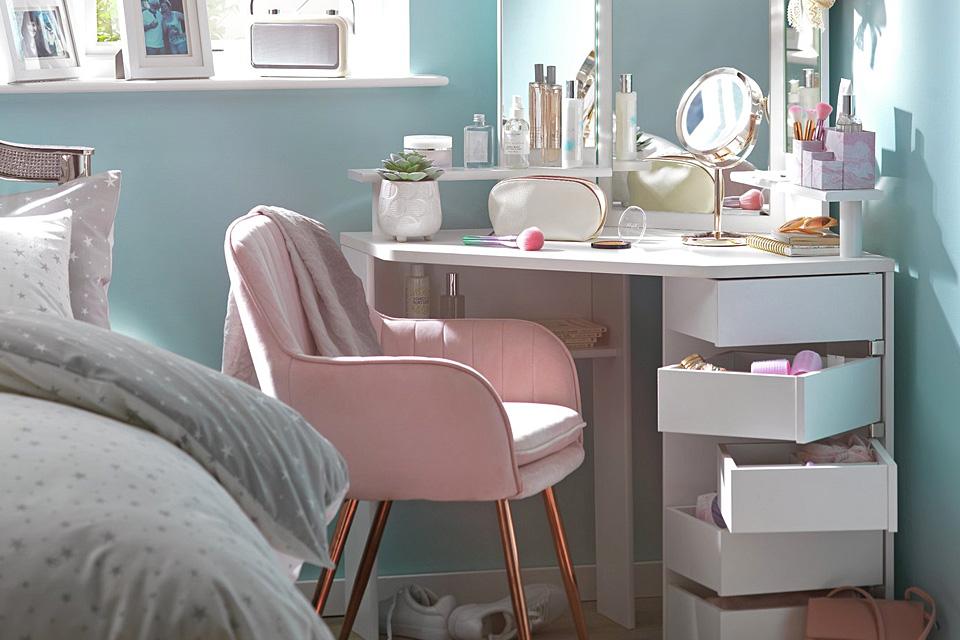 Vanity flair
A dressing table is the key piece of furniture when you're getting ready for the day ahead - giving you a place to sit and get ready in style, with all of your essentials close to hand. They come in a range of styles, from sleek and modern, to vintage and ornate.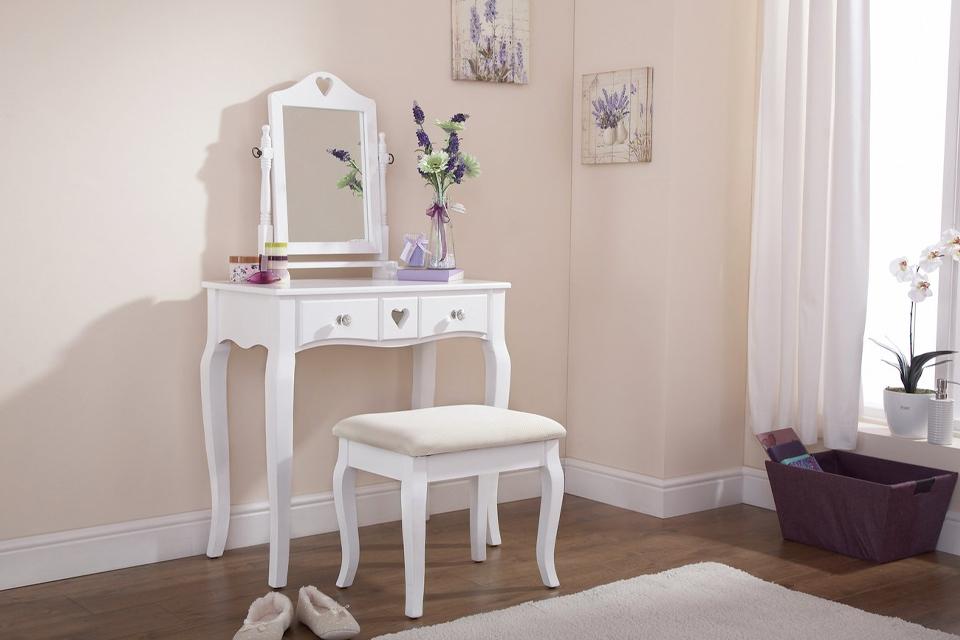 Sitting pretty
Once you've decided on your dressing table, you'll need a creative chair to match. Whether it's a cute vanity stool, button-tufted seat or an elegant wingback style, having a comfortable spot to sit will make your space more enticing.
Dressing table ideas - three different styles
Modern dressing table
Bring your look bang up to date with a table in a contemporary style. This type has all the features of a traditional dressing table but with a subtler, less flashy design.
Vintage dressing table
For some old-fashioned glamour, opt for a vintage-style vanity table. Team it with a velvet-buttoned stool and an ornate mirror to complete the look.
Mirrored dressing table
With a mirrored finish, a dressing table gets a glamorous update. It's a great way to add more light to a room, particularly if space is tight.
Through the looking glass
Find the right mirror to match your dressing room design.
Triple dressing table mirror
The tri-fold design of this mirror lets you see your face and profile at the same time. This makes it a lot easier to apply make-up and style your hair.
Illuminated make-up mirror
With the soft illumination a mirror like this provides you'll be able to perfect the finer details of your make-up routine.
Full-length mirror
Every dressing room needs one of these. Hang it on your wall or prop free standing, and see what your entire ensemble looks like from head to toe.
Dressing room storage
Having a well-organised space makes getting dressed in the mornings a whole lot easier. Not only will it make your space feel less cluttered but you'll also be able to find things quicker.
Dressing room lighting
Dressing areas are often closed off or windowless spaces, so having good lighting is essential.
More help and inspiration
Need beauty advice?
Look your best with our skincare tips, hairstyling ideas and step-by-step makeup guides.
Why buy at Argos?