How to make compost
Here's a heap of composting tips to help you make nutrient-rich compost from your garden waste.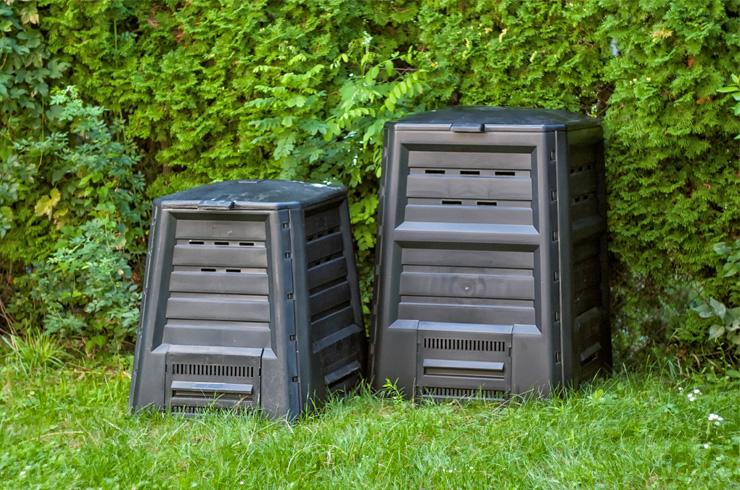 Composting makes great use of fallen leaves, cuttings and garden waste to create a dark, rich soil.
Get the most from your mulch
Pick the right composter
A composter is a great way to contain your heap and keep your garden tidy. The best place for a compost bin is on a level area with good drainage and in direct sunlight. If you're placing it on a deck or concrete surface, you'll need to add a bottom pan to collect moisture.
Save clippings from your garden
Shredded leaves and grass clippings will make a great addition to your composter, but they need to be mixed with materials that add carbon, a vital source of energy. Offcuts from your shrubs, bushes and hedges are great, carbon-rich additions to your composter.
Add waste from your kitchen
Like any diet we can all benefit from some extra greens - and it's the same for your compost. Vegetable peelings, fruit waste and teabags will provide important nitrogen as well as moisture. Add crushed eggshells to your pile to give it some useful minerals.
Layer your compost
When starting your compost pile, it's best to add the materials in alternate layers of moist products, such as food scraps, and dry items, such as leaves. This ensures a consistent texture throughout. Once your pile is established, new materials can simply be mixed in, rather than added in layers.
Top tips for composting
Get on the front page
Adding shredded newspaper is great for your compost pile, while scrunched up bits of cardboard will help create air pockets to keep your compost healthy.
Balancing act
Your composter needs a good balance of carbon and nitrogen rich materials. If your compost is too wet, add more carbon-rich items. If it's too dry, add nitrogen products.
To bin or not to bin
Don't add meat, animal droppings or babies' nappies. These will only lead to unwanted pests and smells. Also avoid adding dandelions, thistles or weeds with seed heads.
Is it done yet?
Finished compost should look, feel and smell like rich, dark soil. You should not be able to recognise any of the original items.
More garden inspiration
Why buy at Argos?