How to choose the best towel for your bathroom
Looking to give your bathroom a more spa-like feel? Why not swap out your regular bath towels for something more luxurious. From Egyptian cotton to zero twist, there are plenty of materials, sizes and weights to choose from. To help you find the best towels for your needs, we've put together this handy guide.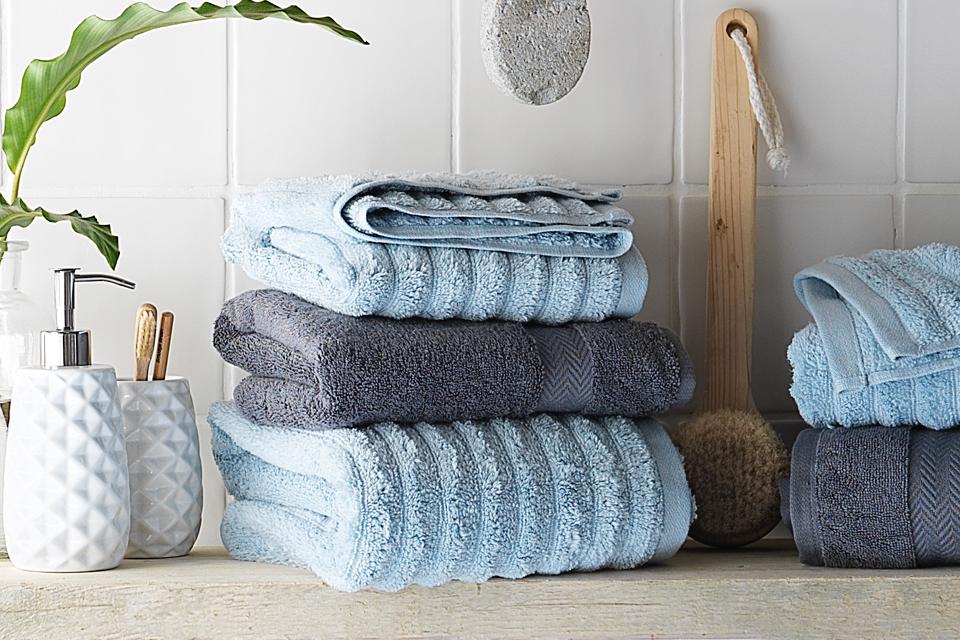 What is GSM?
GSM or grams per square metre is the measurement used to describe a towel's thickness. Towels with a higher GSM are generally thicker and more absorbent than those with lower GSM weights. So, if you prefer a heavier, plusher towel, opt for anything above 450gsm.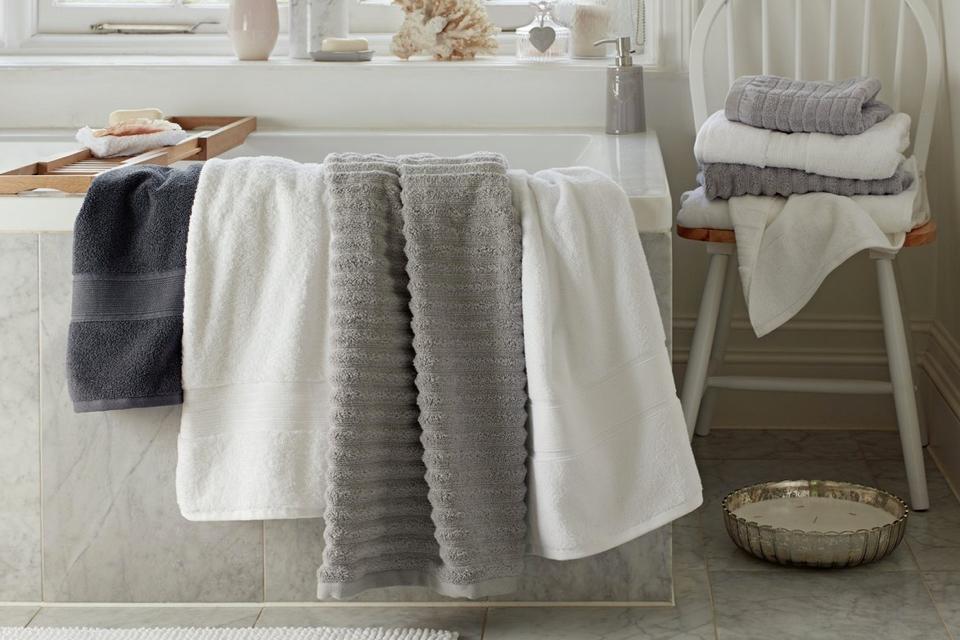 What sizes are available?
Bath towels come in a variety of sizes, ranging from face cloths of 30 x 30 cm to bath sheets measuring 150 x 100 cm. There are some additional size choices available, including beach towels gym towels, and baby towels.
Towel sizes
Types of towels
How soft, strong or absorbent a towel is, depends on its construction. Here are some of the different types of towel available:
100% cotton pile
These bath towels are made from 100% cotton with a medium 450gsm thickness. Not only are they soft to the touch but they're also lightweight and absorbent - perfect for everyday use.
100% cotton zero twist pile
Woven to 500gsm, these bath towels feel luxuriously thick while still being lightweight against the skin. They're made from cotton with a zero-twist pile, making them soft and absorbent, yet quick to dry.
100% Egyptian cotton pile
These bath towels are woven from Egyptian cotton, which is known for its superior strength, durability and softness. Weighing in at 650gsm, they're extra thick and highly absorbent.
Children's towels
Children's towels are available in many fun and colourful designs. One of the most popular types is a hooded towel. These towels are great for keeping kids cosy and dry after a bath or splash around in the pool.
Guest towels
It's often good to have some extra towels in the house, just in case guests drop by. Try to choose ones that are a different colour or pattern from your everyday towels, so guests know which to use. Lay them out neatly on top of a guest room bed, ready for when they arrive.
Caring for your towels
When you buy new towels, remember to wash and dry them first. This will remove any loose fibres or coatings left from the manufacturing process.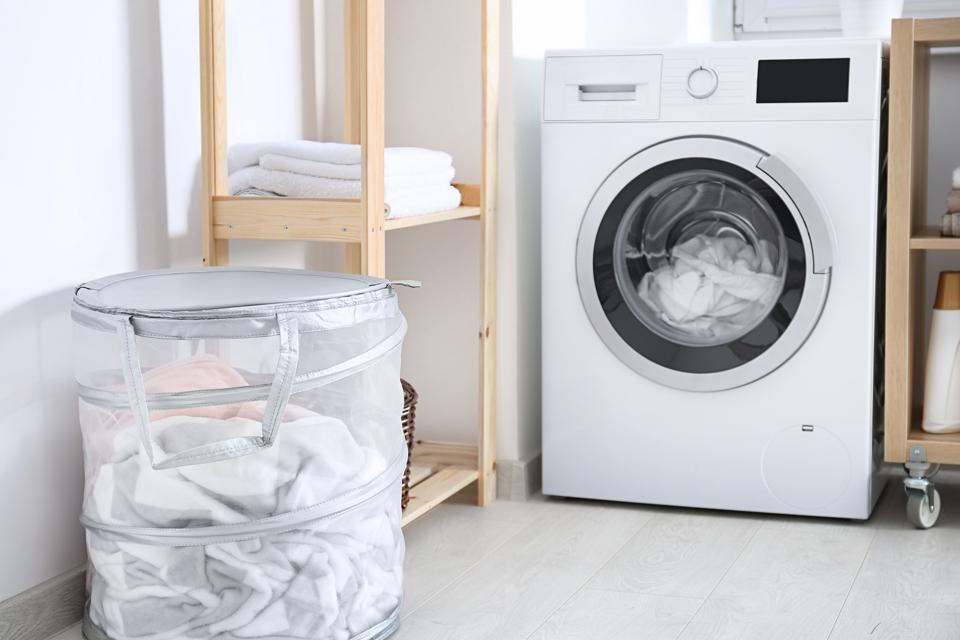 How to wash towels
To keep towels in top condition, use a colour-care laundry detergent without optical brighteners and only wash towels of the same colour together. Fabric conditioners can make towels less absorbent over time, so use them sparingly and not in every wash.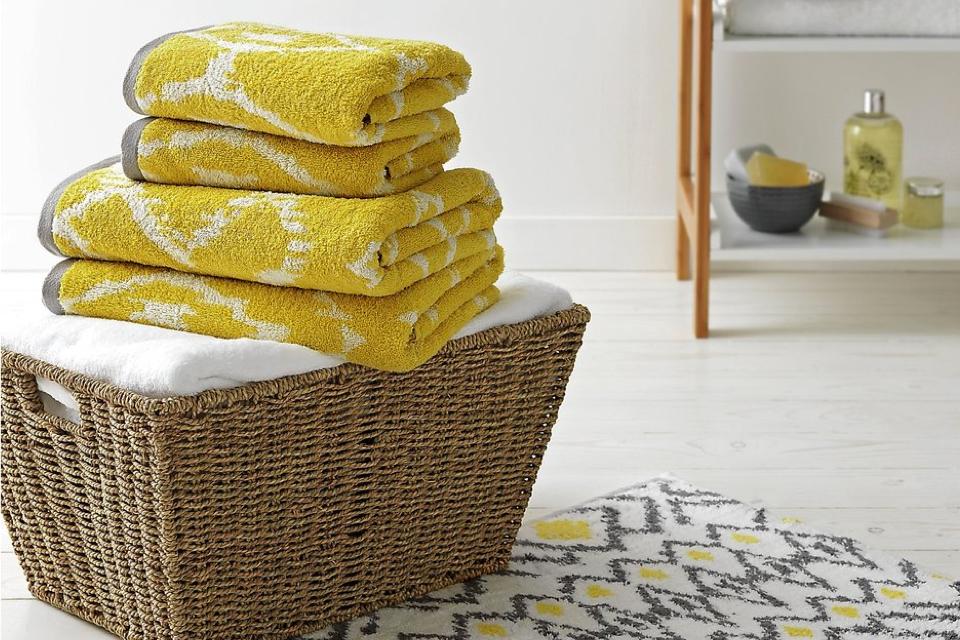 How to keep towels soft
Towels can lose their softness due to regular use and washing. To maintain that fluffy feel, tumble dry them on a low heat setting, or line dry and finish them off in the tumbler.
Towel storage
Once you've chosen your towels, you'll need somewhere to store them. There are lots of options. Many prefer to stack them in cabinets or on open shelves. However, if space is limited, towel rings and wall racks may prove to be more practical.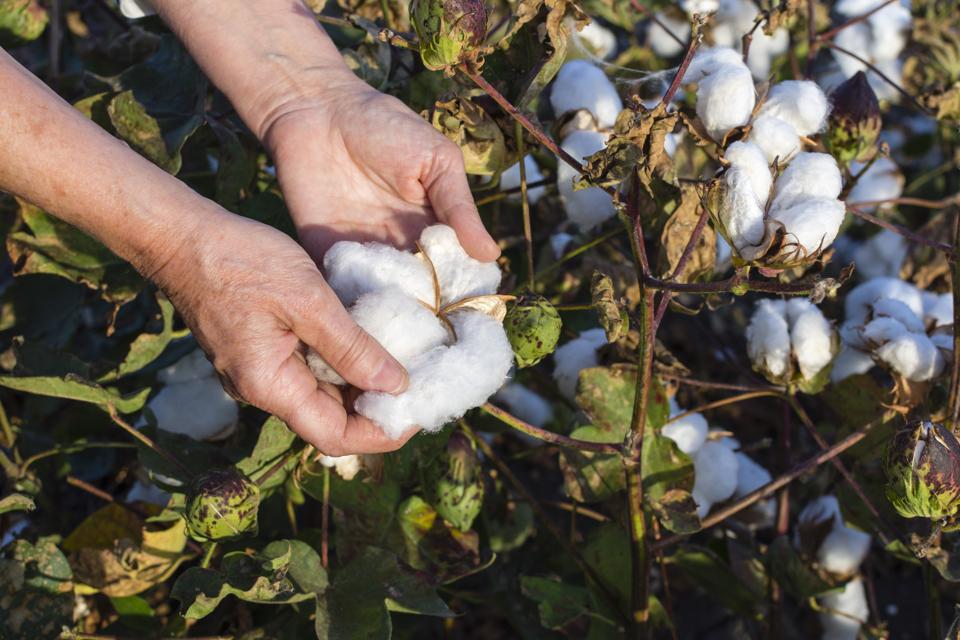 Better cotton initiative
The Better Cotton Initiative (BCI) promotes the cultivation of cotton which is more economically, environmentally and socially sustainable. All our towels are made from BCI cotton which is grown by farmers with less water, less fertilisers and less pesticides.
More help and inspiration
Why buy at Argos?