How to choose a perfume or aftershave
Discover the perfect fragrance gifts for him and for her.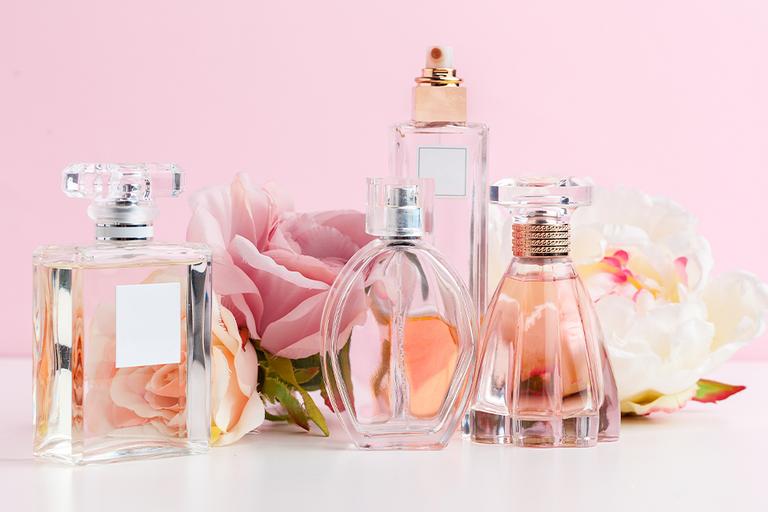 What is the difference between perfume and parfum?
The truth is there is no difference. They are one and the same. Parfum is simply the French word for perfume, so they are used interchangeably. However, there are several types of perfume, and that tends to be where the confusion starts. If you want to know what the difference is between perfume and eau de parfum, or between eau de parfum and eau de toilette, take a look at the explanations below.
What is Parfum?
Perfume, parfum or pure perfume is the highest quality fragrance with between 20-40 percent fragrance concentration. In simple terms, the higher the concentration of fragrance, the longer you will be able to smell it on your skin. Pure perfume has such a high concentration of fragrance oils that you don't need to apply a lot, with the scent lasting around 6-8 hours. However, this quality and longevity also means they are the most costly when it comes to price.
What is Eau de Parfum?
Eau de parfum is the next step down in the fragrance category, and tends to have between 10-20 percent fragrance concentration. Most typically these sit around the 15 percent mark. These can still 'pack a punch' in the fragrance department and the scent will usually last around 4-5 hours, this in turn making them generally a cheaper option than pure perfume.
What is Eau de Toilette?
Eau de toilette sits below eau de parfum in the scent strength scale with between 5-15 percent fragrance concentration, meaning it tends to last around 2-3 hours. They are a common daily wear perfume and tend to be more affordable for this reason, making them the bestselling perfume type in the UK.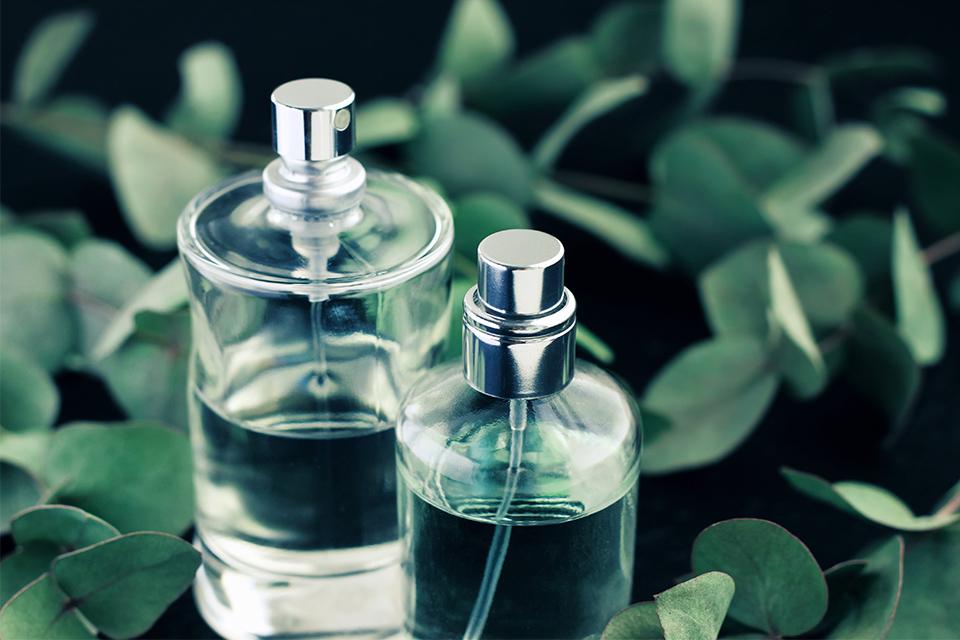 What is Eau de Cologne?
Eau de colognes are typically used to freshen up. With a gentle fragrance concentration of between 2-5 percent, they tend to last around 2 hours.
What is Eau Fraiche?
Eau fraiche perfumes are very delicate in their composition and have the lowest fragrance concentration; normally between 1-3 percent. Like eau de colognes, they only last for up to 2 hours.
What are the different notes in perfume?
Simply put, the notes in perfumes are the way we describe the different scents that a perfume has. There are 3 classes, top notes, heart notes and base notes.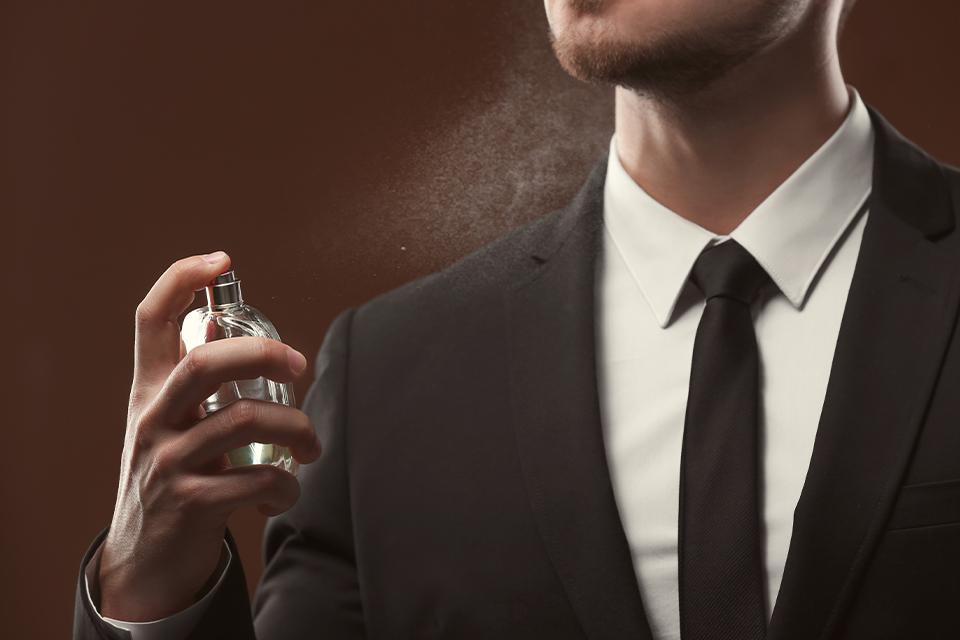 Top notes
Top notes are what you smell first on your skin once you have applied a fragrance. They don't last for long and will typically fade once dry.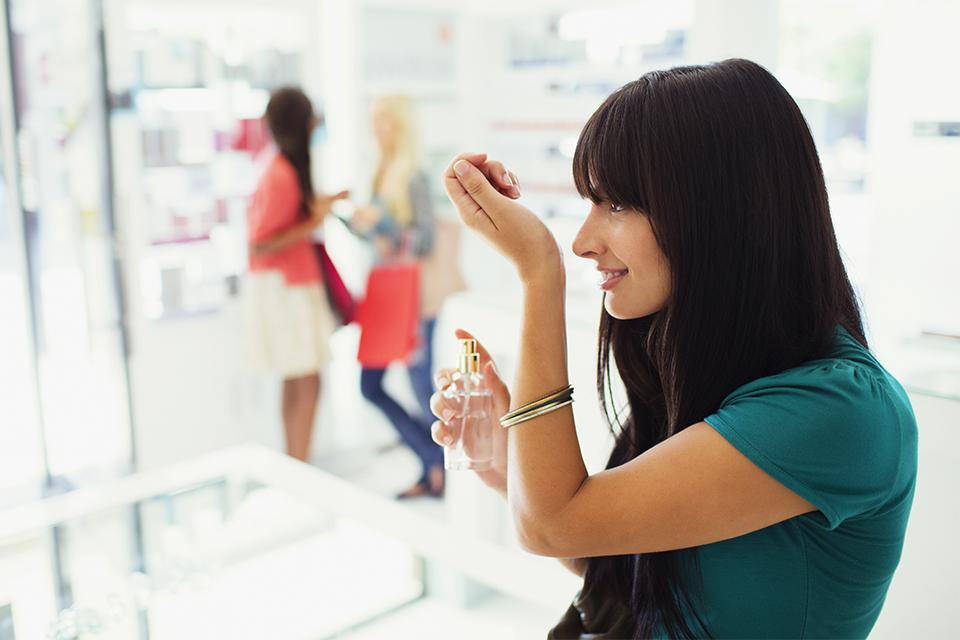 Heart notes
You will notice heart notes once the initial spray has evaporated. They combine with the base notes to form the full scent of the fragrance.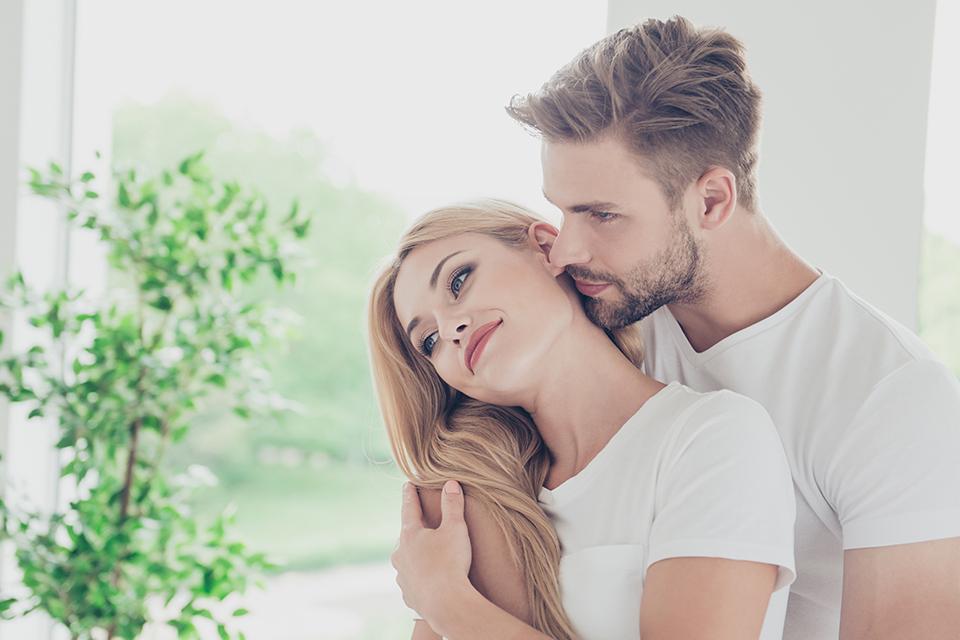 Base notes
Base notes provide the long-lasting scent once the initial spray has worn off and tend to be the most memorable scents of a specific fragrance.
Fragrance families
Fragrance families are how we group various perfumes and aftershaves into categories that contain distinctive characteristics. Some fragrances will fit into one particular category, whilst most will draw on elements from 2 or even 3 of them.
Floral
The most popular and most feminine of the fragrance families. Perfumes of this family will tend to give off a scent of freshly cut flowers and have a powdery note to them.
Common floral notes:
Fruity
Typically combined with floral, fresh or woody fragrance families, fragrances in the fruity family have an uplifting and zesty aroma about them.
Common fruity notes:
Oriental
Fragrances in the oriental family tend to have a rich and seductive aura. Their spicy and musky scents make them an ideal eveningwear essential.
Common oriental notes:
Woody
The woody family is generally the most masculine of all the families. Fragrances in this group tend to have an aromatic warmth, combined with a deeper earthy scent.
Common woody notes:
Sandalwood
Patchouli
Cedar
Fresh
The fresh fragrance family produces the most refreshing scents. Crisp and cool, they draw on herbal, citrussy notes, to create a soft summery splash.
Common fresh notes: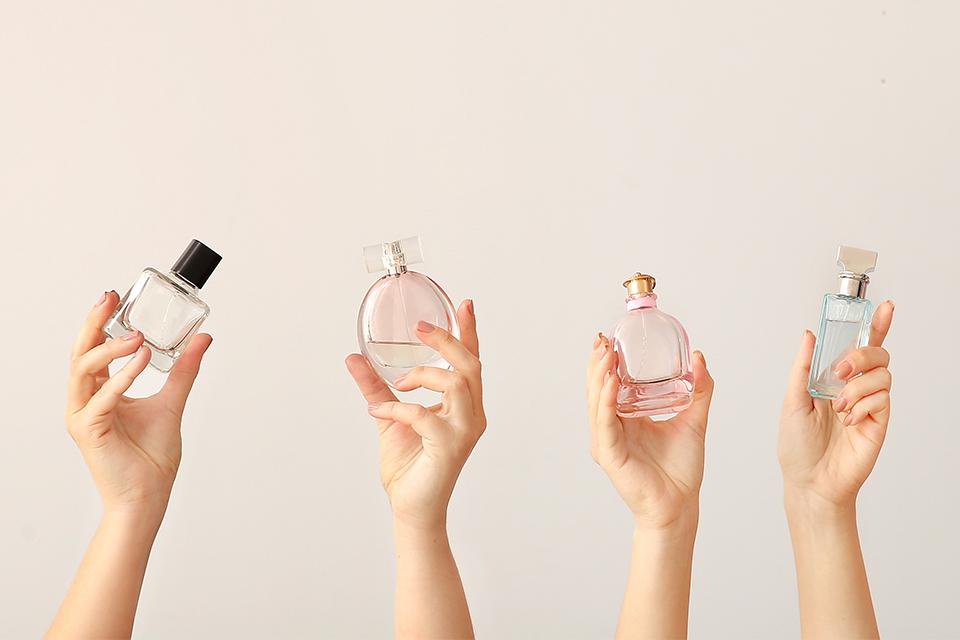 Still unsure?
If you're still looking for that perfect scent, or are looking to try something new, our smaller sized perfumes are a great way to discover new fragrances.
If you've already found your signature scent, our larger sized bottles are an ideal way to make sure you never run out!
Perfume for women
Best loved women's perfumes
Own your day with your favourite fragrance. From feminine florals and fruity freshness for everyday use to playfully sensual aromas for your evening - there's something for everyone and every occasion. Pick your choice from a range of notes and brands. Whether you're just stopping to smell the roses or want a perfect gift for someone, we've got you covered.
Scent-sational reviews
Perfume for men
Best perfumes for men
Looking for a gift or perhaps something refreshing for your cologne collection? Explore our range of men's perfume for your new favourite. From captivating classics to original orientals; from seductively fresh to wonderfully woody notes, choose your pick.
Scent-sational reviews
Unisex perfumes
Aroma for all
Unisex fragrances are designed with both men and women in mind, so they smell great on everyone. What's best? These make for great presents, especially when celebrating Pride events. You can never go wrong with these. We love it.
All about aftershave
What is aftershave?
Aftershave is simply the product you apply after you have shaved. When you shave, it can also remove pieces of the top layer of the skin, leaving it damaged. Applying aftershave helps your skin to recover afterwards.
What does aftershave do?
There are two main purposes that aftershave has. Firstly, it heals your face post-shave. It contains an astringent which helps to reduce your chances of developing a bacterial infection from any cuts you may get whilst shaving. Secondly, it has hydrating properties that prevent your skin from drying out. The nice fragrances they also have are just the bonus!
Our favourite aftershaves
Davidoff Cool Water for Men Aftershave - 75ml
Fragrance family: Fresh
Who's it for? Casual wearers
A fresh, vitalizing aftershave lotion designed to soothe and calm your skin and leave you smelling great.
Joop! Homme Aftershave - 75ml
Fragrance family: Floral/Woody
Who's it for? Stand-out individuals
Deep and sensual, this aftershave splash relaxes and relieves post-shave skin so you are evening ready.
Guess 1981 for Men Eau de Toilette - 100ml
Fragrance family: Fresh/woody
Who's it for? Bohemian adventurers
A dose of nostalgia. Created for the free-spirited, it has rich heart notes of cedar and amber.
Health & beauty haven
Still looking for that great gift?
Why buy at Argos?