How to buy a sofa online
Looking for 'the one'? We'll help you find the right sofa for you.
Shop all sofas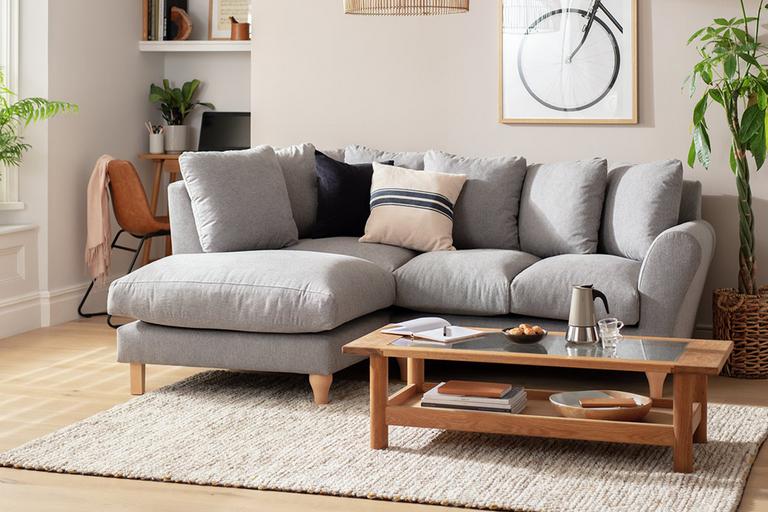 We get it. For some, the idea of buying a sofa without sitting on it first can seem like a leap of faith - but it needn't be. In fact, with a little know-how and some savvy research, buying a sofa online can be simple and stress-free. Here's how...
Buying a sofa online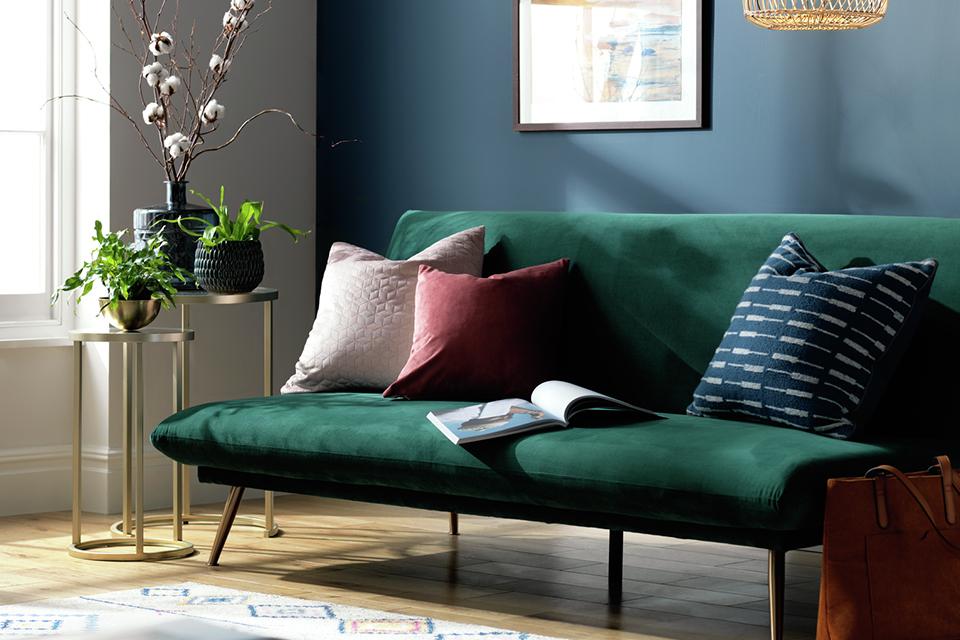 Couch considerations
How many people does it need to seat?
What's your budget?
Do you have children and/or pets? Some fabrics are more durable than others. Check out the fabric types below to find the best fit for your home.
Is style or comfort the main consideration? If you're buying a sofa that's mostly 'just for show' then comfort may not matter over on-trend features. If this is going to be your main spot for napping/slouching/movie-marathoning then comfort is key.
Space - check out the measuring guide below for help to ensure it will fit.
Read the reviews. This can be a really helpful step in your research as your fellow sofa-seekers will give you a completely honest and unfiltered insight into how the sofa looks and feels. Look out for people who have uploaded images of their new purchase in their home.
Check out the guarantee. Just so you know, all our sofa frames are covered by a 10-year guarantee
Sofa by type
Sofa styles
Take a look at some of our most popular styles...
Chesterfield sofas
You can easily spot these for their quilted, button-detail back and rolled arms which are the same height as the back of the sofa. These are a stylish pick, and comfy too if you like a more structured seat - a few cushions will make the button detailing more comfortable for lounging on.
Chaise sofas
In an L-shaped design, a chaise boasts the comfort of the corner sofa in a more compact size. Choose from our left and right chaise sofas or go for a reversible one if you feel like mixing things up! They are ideal for those who like to stretch their legs out and truly relax in the evening.
Lawson sofas
If you were to draw a picture of a sofa, it would probably be a Lawson. These plump lovelies can look quite different depending on whether they have curved or more square styling, but they all share arms that sit lower than the back of the sofa and removable back cushions (great for hoovering-up crumbs).
Choosing your sofa fabric
Do you have a material in mind? Even in the same shade, different finishes can completely change the look, feel and practicality of a sofa - we'll help you find the one that's right for you...
Made to order sofas
Create your perfect sofa
Choose from a wide selection of styles, fabrics and colours, and we'll handcraft your very own sofa design.
As the sofa is carefully made just for you, it can take up to 16 weeks to craft. If you choose fabric, we recommend you order swatches first, so you are absolutely sure of the look and feel. Visit our made to order sofa guide to find out more.
What's trending now?
Shop by sofa colour
Small sofas and space solutions
If you're short on space, compact or modular styles work really well. Some (like this brooding lovely) come packed in just a couple of slimline boxes ready to be assembled (ideal if you're going to be moving around rentals). If you're looking for a bedroom sofa or a kitchen sofa, these compact choices may be just the ticket.
Measuring for your sofa
Of course, you'll need to make sure your sofa is the right fit for its new home, but you'll also need to consider how it will get there (a sofa package that can't fit through your door frame = sad face). Measuring correctly is pretty important, so we've broken it down into steps.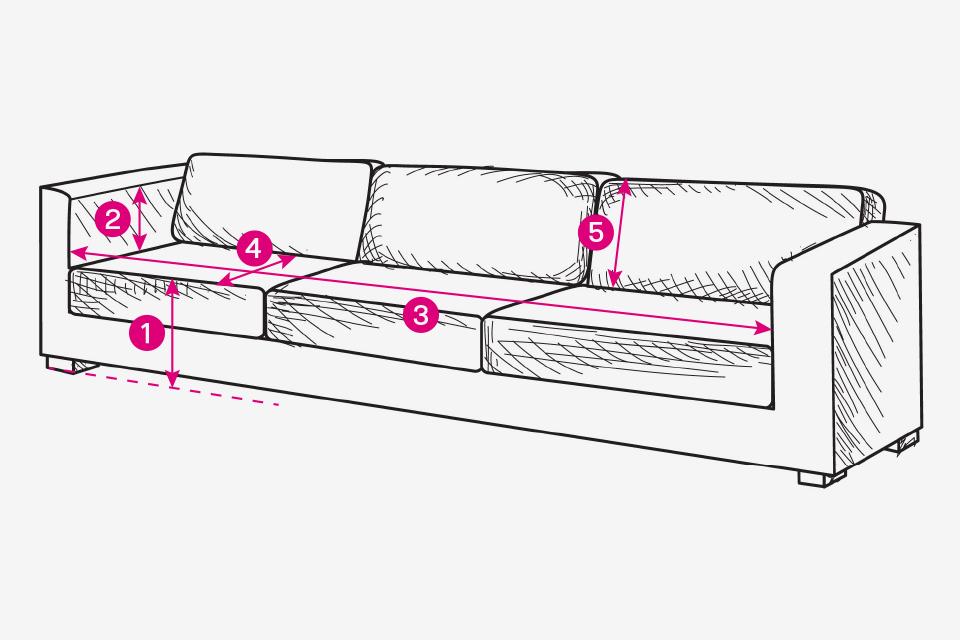 1. Know your measurements
You'll find these details in the product description of your chosen sofa.
Floor to seat height (1): The height from the floor to the top of the seat.
Arm rest height (2): The inside arm height; from the top of the seat to the top of the arm.
Width between arm rests (3): The distance between the inside of both arm rests. The longer the width, the more space there is for people to sit.
Seat depth (4): The distance from the front of the seat to the back. The deeper the seat, the further your feet are from the floor. A depth of 61cm is good for curling up with a loved one.
Seat back height (5): The height of the back seat; going from the top of the bottom seat to the top of the back. Taller seat backs provide firm back and neck support.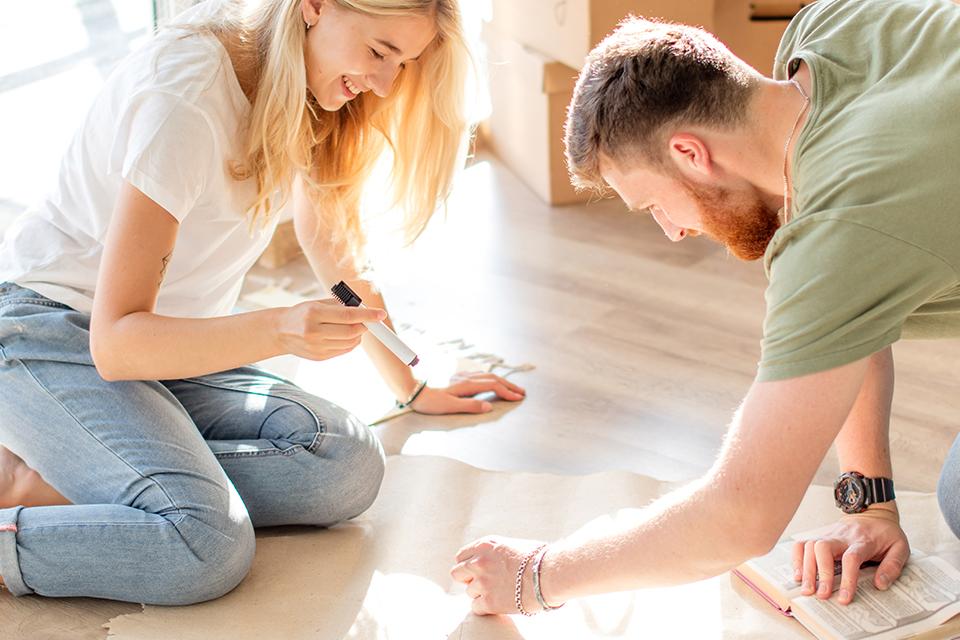 2. Assess the space you have
You probably know if you want a 2, 3, 4 or corner seater depending on how many spaces you need. If you're replacing like-for-like you can use your current sofa as a guide - just compare the measurements to something you like online. Going for something new? Use masking tape, newspaper or even cardboard boxes to map out the area of the sofa you like.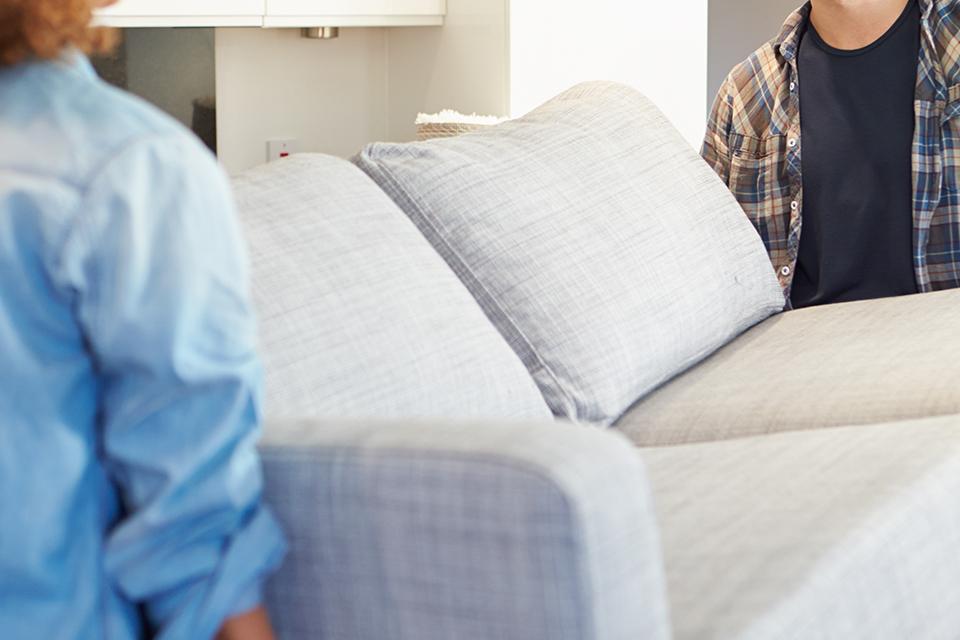 3. Make sure you can get it to your room
What is the journey that your sofa will need to make to get from the delivery van to its new home? Many of our sofas will arrive in one or two boxes, and we've included the measurements for these packages in the description. With these in mind, measure the height and width of any door frames or stairwells that you'll encounter on your way.
Tried, tested and user recommended
Sofa delivery
Heavy and bulky item delivery
To ensure your delivery goes smoothly, we've put together a short video to walk you through the process, step by step. It's really important that these steps are met otherwise we may not be able to deliver your new purchase to your home.

Before you order
Make sure the sofa will fit in your chosen space.
Check access points are wide enough to accommodate the delivery.
On the day of delivery
Make sure a responsible adult will be home to receive the delivery.
More help and inspiration
Why buy at Argos?