Hospital bag checklist & essentials
Not sure what to pack? Find everything you and baby will need for the big day.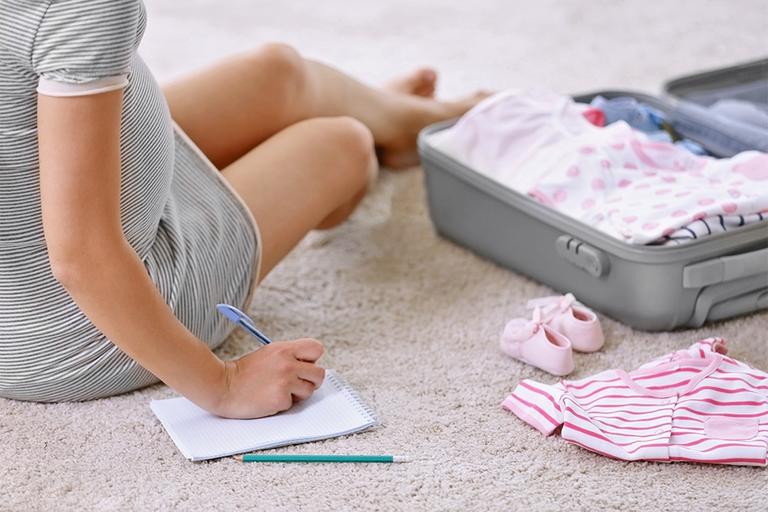 Your due date will soon be here, and you never know exactly when your labour will start. Take some time to pack out a hospital bag, with some essentials for you and your baby (and a few home comforts, too). Once you've packed, you might want to think about a hospital bag for dad, your partner or whoever will be attending the hospital with you.
What should you pack for labour?
What should you pack for baby?
Essentials for baby
3/4 bodysuits
3/4 sleepsuits
Baby blanket
Newborn nappies
Cotton wool/baby wipes
Muslin squares/bibs
Socks
Booties
Mittens and hat
Going home outfit
Jacket/snowsuit (if it's winter)
Car seat
Things to consider
When should I pack my hospital bag?
It's recommended you pack your hospital bag 4-6 weeks before you're due. Make sure Dad or your birth partner knows where the bag is and check beforehand what you're allowed to bring, it may vary between hospitals.
What kind of a bag should I bring?
Choose a practical bag with plenty of compartments. Some mums like to bring a large holdall or a small suitcase. You may want to bring two - one for you and one for your new arrival.
How much can I bring to the hospital?
You may not have a lot of space for bags on the ward, so you could leave extra items in your car boot for your birth partner to grab later. Most women don't stay in the hospital for too long afterwards, so you don't need to bring lots of baby clothes.
What if I forget something on the day?
Don't panic! If you forget anything essential the hospital will likely be able to provide it, or a visitor can bring it for you.
Loved by mums
Guides & advice
Argos' pregnancy and baby club
The experience of pregnancy and parenthood is the most amazing time of your life and we'd love to come along with you on the journey. Sign up to our club for top tips, advice and offers sent straight to your inbox.
Why buy at Argos?