Home workout ideas
You don't have to step into a gym to get fit. Swap sofa-sitting for squatting (and more) to tone in your home.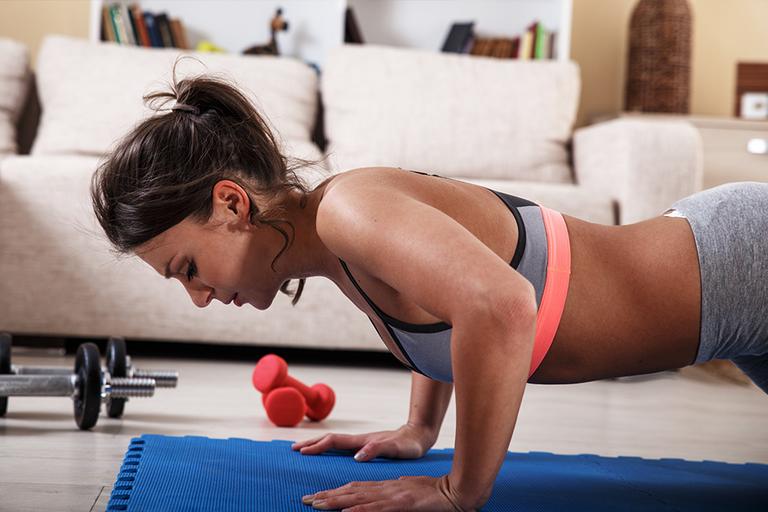 Workout every part of your body with our step-by-step routines that can be completed from the comfort of your own home. From muscle toning to full body workouts and cardio, we've got the lot to help you achieve your fitness goals. Ready, set, go!
Get toned at home
Which area first? We've got plenty of workouts to target each muscle group.
Toning your arms
Add definition to your arms
Banish those bingo wings with these targeted tricep exercises and all the key equipment.
Tips
Avoid locking your elbow when you straighten your arms. A slight bend can help prevent any risk of injury.
Never skip the warmup and cool-down stretches. That includes the wrists and fingers too.
Some of the easiest stretches you can do are eagle arms and side bends.
Get started
Not sure where to start? Try these arm exercises for beginners to get you going.
Lateral raises.
Alternate bicep curls.
Tricep extension.
Step it up
Take it to the next level. Add some speed and weight along with these intermediate kettlebell and dumbbell exercises.
Dumbbell thrusters.
Alternative single arm kettlebell swings.
Curl and Arnold press.
Dumbbell bent over rows.
Going strong
Feeling up for a challenge? Try these intense arm exercises for a harder workout.
Renegade row.
Tricep kickbacks.
Resistance band bicep curl.
Arnold press on a gym ball.
Toning your chest
Chest
On a quest for perfect pecs? Let us make it easy for you. With these at-home chest exercises and the kit to help, you'll be all set to tone in no time.
Tips
When working on your chest, start in incline positions and work your way up to decline positions.
Use multiple angles to target upper and lower pecs equally.
Make sure to stretch and choose only the weights you can handle to avoid muscle tears.
Medicine ball push-up
A great chest exercise that also works your core, arms and shoulders.
Start in a push-up position with one hand on the medicine ball. Slowly lower your torso towards the floor.
Pause and press back up to the starting position. Roll the ball to the other hand then repeat the movement.
Make sure you're completely stable on the ball before lowering yourself - we don't want any injuries!
Renegade row
While targeting your chest and shoulders, renegade row also works almost every major upper body muscle.
Get into a plank position, with a weight in each hand.
Lift alternative hands towards the chest and then place on the ground.
To make it a little harder, increase the weight and end each set with a press-up.
Chest press on a gym ball
Pump it up. Throw in a gym ball to engage your core, glutes, and nervous system.
Lie with a gym ball under your mid and upper back. Feet flat on the floor with knees bent.
Engage your core and press the dumbbells toward the ceiling with palms facing forward.
Slowly lower your hand to the starting position and repeat the movement.
Tone your whole body
Full body
Tone from your head to your toes at home. Whether you're following a HIIT (high intensity interval training) session or a low intensity workout, we've got equipment and routines for all fitness levels.
Tips
Pre-plan to keep the momentum going.
Target all muscle groups. Mix it up or do alternate exercises so you don't miss out on any.
Add weights and instability with kettlebells, dumbbells, gym balls and medicine balls. This will make sure your core is always engaged.
Toning your stomach
Stomach
A problem area for many, it's the part of the body people love to hate. But with ab exercises, advice and all the right equipment to target your core, we're helping you start your mission for that toned tummy.
Explore more on ab exercises and stretches such as:
Leg raise with hip thrust.
Russian twist with a medicine ball.
Cobra pose.
Cat and cow pose.
Side stretches.
Toning your legs and bum
Legs and bum
Determined to get that pert booty and perfect pins? Find workouts, tips and equipment that will help to build muscle in your legs and bum, shed fat and tighten up your lower body.
Explore more on legs and bum exercises such as:
Resistance loop squat and side step.
Single leg kettlebell deadlift.
Kettlebell swing.
Goblet squat.
Shop tools to tone
Essential workout accessories
Top rated gym equipment
How to start working out at home
Creating your own home gym and need inspiration? Or perhaps you're thinking of starting yoga at home. Get ideas on everything fitness with the help of our guides.
Why buy at Argos?
Enjoy now, pay later with the Argos Card
Representative 34.9% APR variable.
Credit subject to status. T&Cs apply.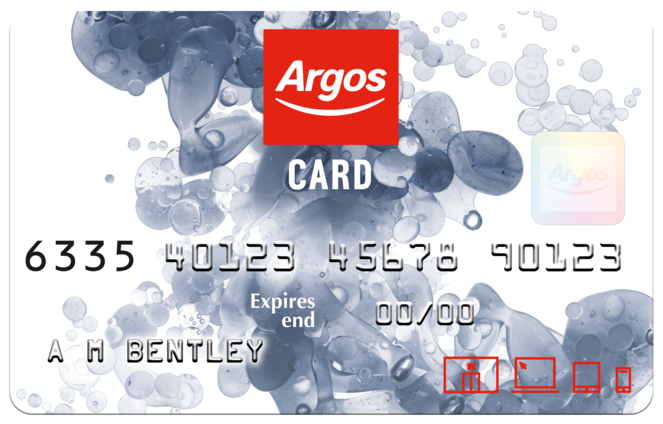 Can't live without it?
Protect your new stuff with Argos Care and get extra cover in addition to your standard manufacturer's guarantee.*
*Provided by Domestic & General Insurance PLC.