Use up and down arrows to review and enter to select. Touch device users, explore by touch or with swipe gestures.
Home gym ideas
No gym? No problem. Find all the equipment you'll need to create a dedicated workout area in your own home.
Thinking of setting up a home gym? From exercise equipment and accessories to gym wear and music systems, we've got everything to help you reach your fitness goals faster.
What home exercise equipment do you need?
Each piece of equipment serves a different purpose. Get to know how it is used and which one is the best fit for your home gym.
Treadmills
Treadmills allow you to exercise - walk, run or climb from the comfort of your own home.
Wondering where to begin? A smaller entry-level model with a belt size of 100-125cm is just the thing to suit lighter workouts.
Want to level up? Choose a mid-range treadmill with a belt size of 125-132cm. It has automated inclines that help build up your strength and also develop your running.
An advanced treadmill is perfect for longer strides and faster paces. It has a long belt of 132-160cm and can reach a speed of over 16kph. These machines are packed with programmes (up to 36 in some cases) so you can tailor your workout to your goal.
For compact home gyms, choose foldable options that you can easily store once you finish your workout for the day.
Exercise bikes
Exercise bikes are great for cardio and lower body workouts, as they help you tone your legs and bum whilst burning calories.
Just getting started? A basic manual exercise bike is perfect for you as it measures the number of calories burnt, speed, distance and time.
If you work out regularly, go for a mid-level exercise bike. Its enhanced features like heart rate monitoring and electronic or magnetic resistance settings give you a better view of your health and allow a smoother ride.
If you're an exercise enthusiast, an air bike or a programmable exercise bike is ideal for you. It comes with bigger flywheels and loads of programs that give you serious training options.
Weights
Weights help you build your strength, improve endurance and gain size.
If you're a newbie, free weights like dumbbells and kettlebells can help you build muscle and aren't too heavy on your pocket. You can also use wearable weights and combine weight training with cardio.
Up for a tougher workout? Weight-training barbells can help strengthen some of your largest muscles. And as you progress, try different training bars to work your desired muscle group.
Level up by adding a weight bench to your home gym. They help you lift weights at different angles while providing support for your back and core. So, you can focus on the area you're targeting without worrying about balance and positioning.
Where to set up your home gym?
Transform any room or extra space in or out of your house into a gym. Here's how.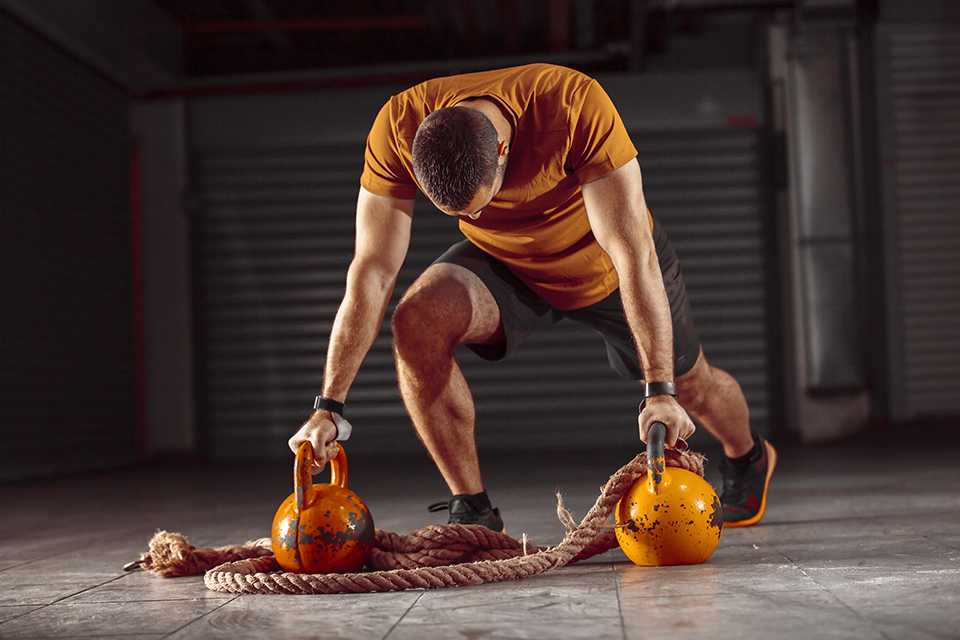 Garage gym
Here's a smart way to use your garage. Turn it into a gym. You can get heavy equipment like multi-gyms, weight benches and treadmills as the floor can handle the weight. And being out of the main home, you can turn the music up and work out without disturbing anyone. Plus, if you have kids then it's safer to keep equipment tucked away.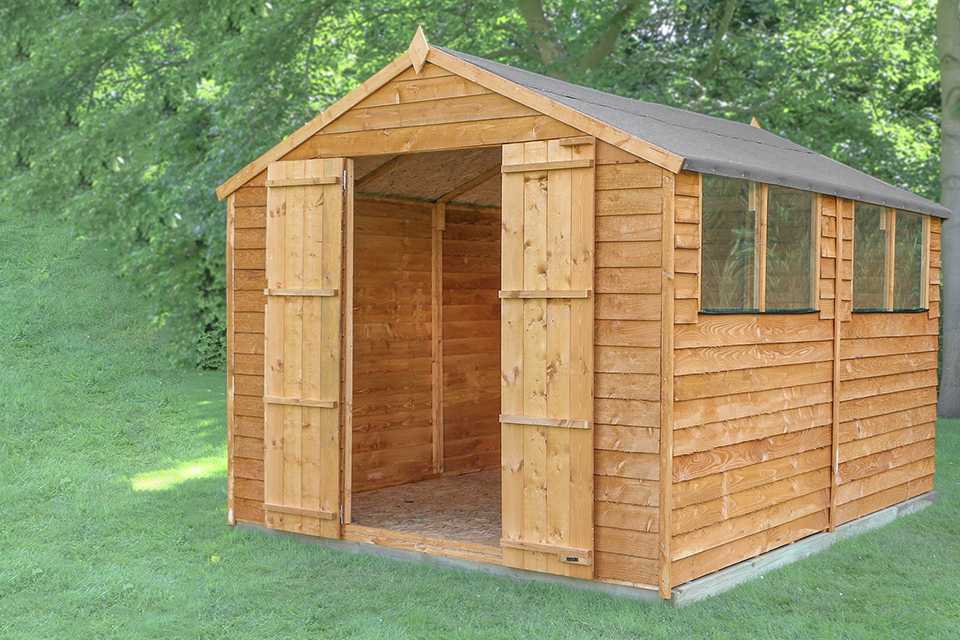 Shed gym
Spare shed? Why not convert it into a makeshift gym. They're generally made of wood or plastic so you may need rubber floor tiles to support the equipment. Also, if you're planning to perform exercises like jumping jacks, check the height and width. Make your gym winter-friendly by insulating your shed and you also may need to install a continuous power supply so you can use heating, lighting and music system. This way you'll also be open for workouts 24/7. And don't forget to use a lock to keep all your equipment safe.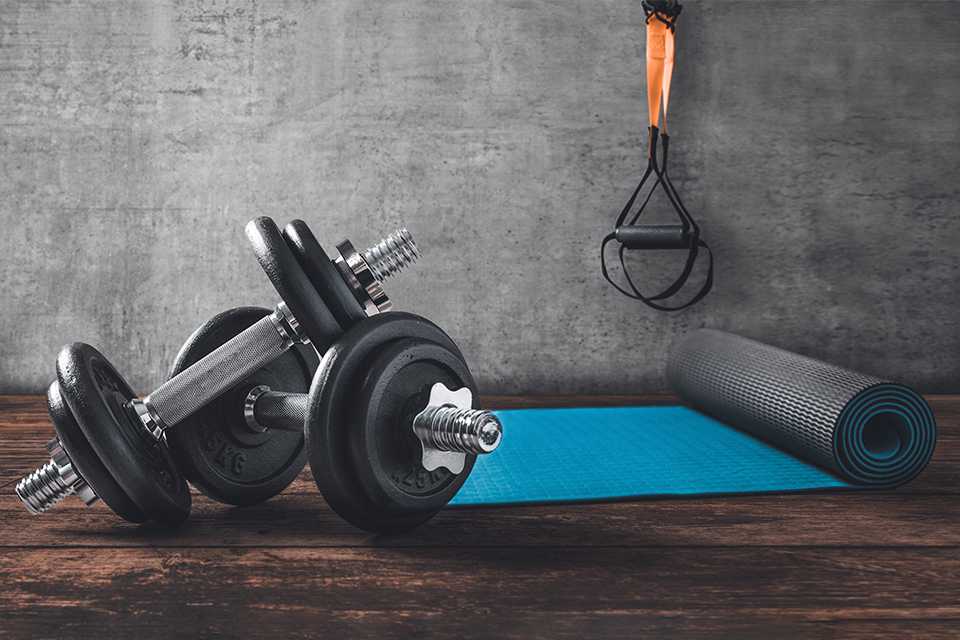 Basement gym
Transform your basement into a fitness zone. If it's already furnished, then all you have to do is clear out furniture and make way for the gym equipment. If the floor space needs a bit of refresh, just add long-lasting floor mats, vinyl panels or foam tiles. Voila! Basement gym goals achieved.
Compact spaces
Whether you're short on space or have a small spare room, it's easy to make any space your workout haven. We've got some clever kit that'll fit perfectly into limited spaces, so you don't have to compromise on your workout.
Finishing touches for your home gym
Think about all the small but important extras. Add speakers for motivational tunes or a floor-length mirror to help master form and technique. Exercise mats are great for protecting the floor and providing a safe surface to exercise on. How about a fan too? It will be a saviour when you're all hot and sweaty.
Need more help in choosing which one to buy? Take a look at what our customers have to say about our home gym equipment.
Tips to stick to your gym routine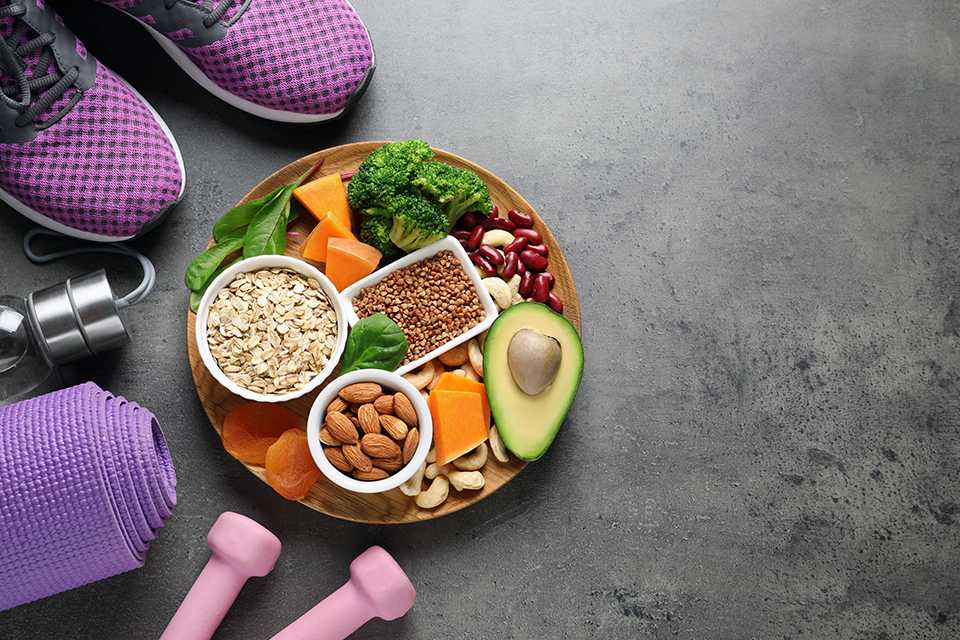 Stay committed...
Here are some ways to make sure you stick to your fitness regime.
If you are a beginner, start with smaller goals. Stick to the basics. Start with cardio and work your way up.
Try not to miss your workout session if you are short of time. Each minute and move counts.
Focus on what you eat. Exercise and nutrition go hand in hand.
It's important to listen to your body. Avoid strains and injuries by stretching and resting after an intense workout.
Pay no interest on any product £99+
when you pay your full balance within 12 months with the Argos Card.
Representative 34.9% APR variable.
Credit subject to status. T&Cs apply.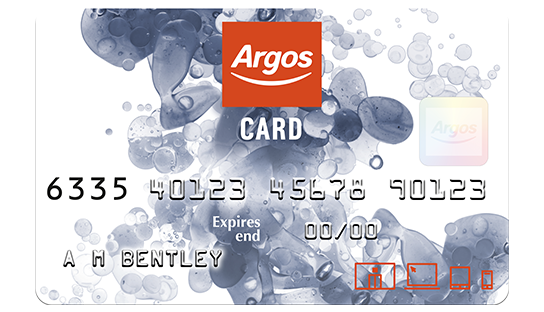 Can't live without it?
Protect your new stuff with Argos Care and get extra cover in addition to your standard manufacturer's guarantee.*
*Provided by Domestic & General Insurance PLC.