A montage of different rooms, styled with the Highland Lodge collection.
About the look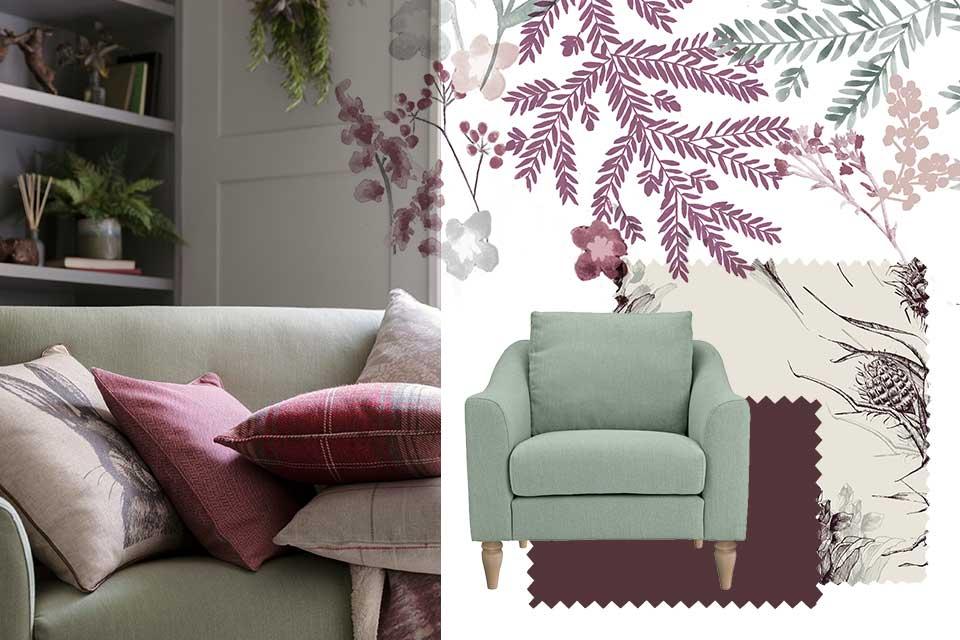 Look to the landscape
That's where we started, in the idyllic Scottish Highlands to be exact, seeking inspiration for a lighter take on that rustic country style we're all so familiar with.

Frosted heather and alpine tones replace some of those richer (dare we say it, festive) reds and greens. We've kept the charming woodland characters, but paired them with more delicate thistle prints and lighter checks. The result keeps all that cosy charm, but is easier to weave into smaller, more modern homes.
The key pieces
In living spaces
Traditional country interiors are typically filled with dark woods and a rich colour scheme. Here we've kept the big pieces (walls, sofas and furniture) in an airier palette of sage green and a modern soft grey. Accessories are where you'll amp up the cosiness.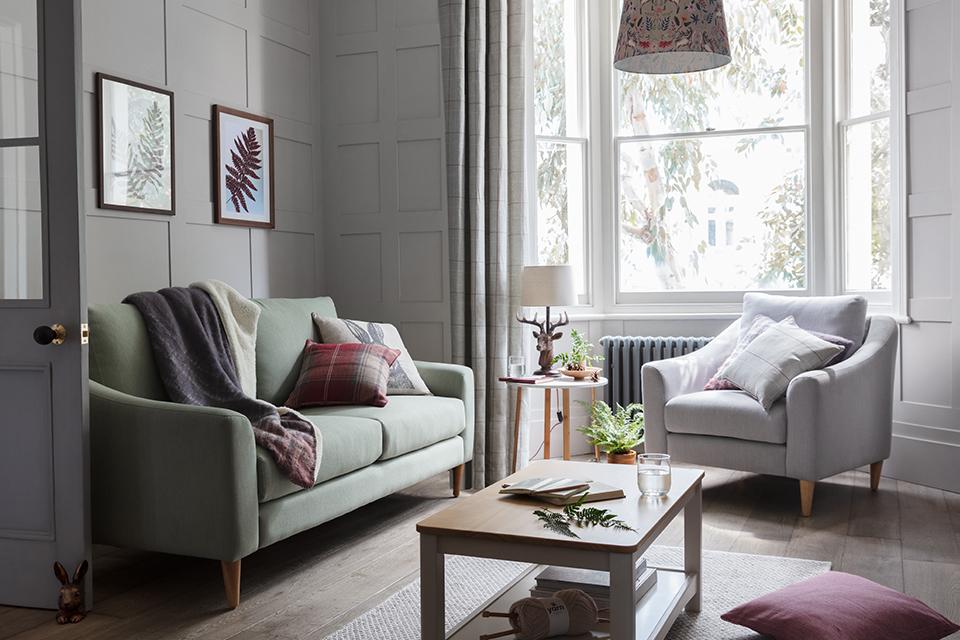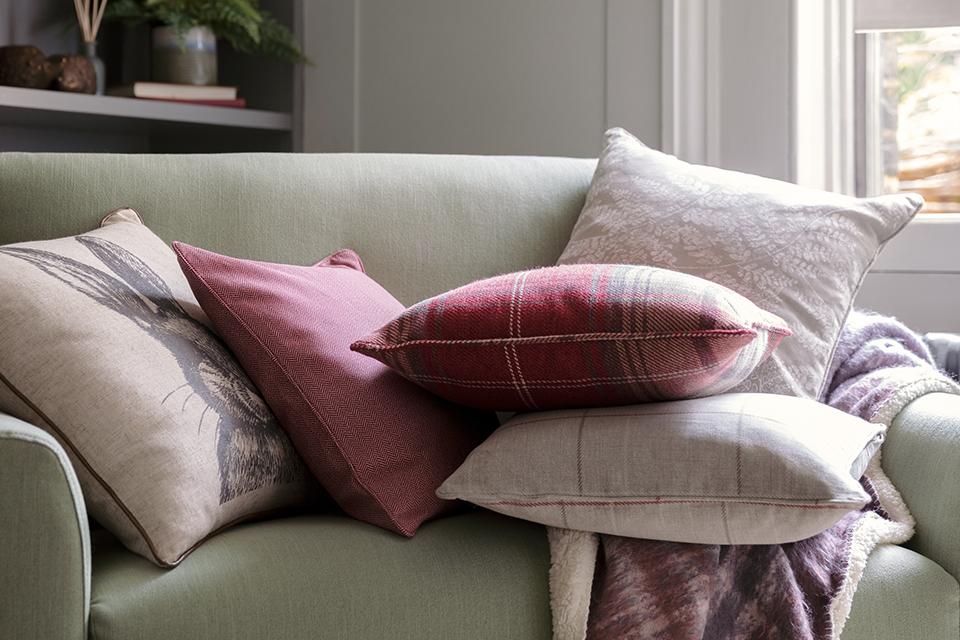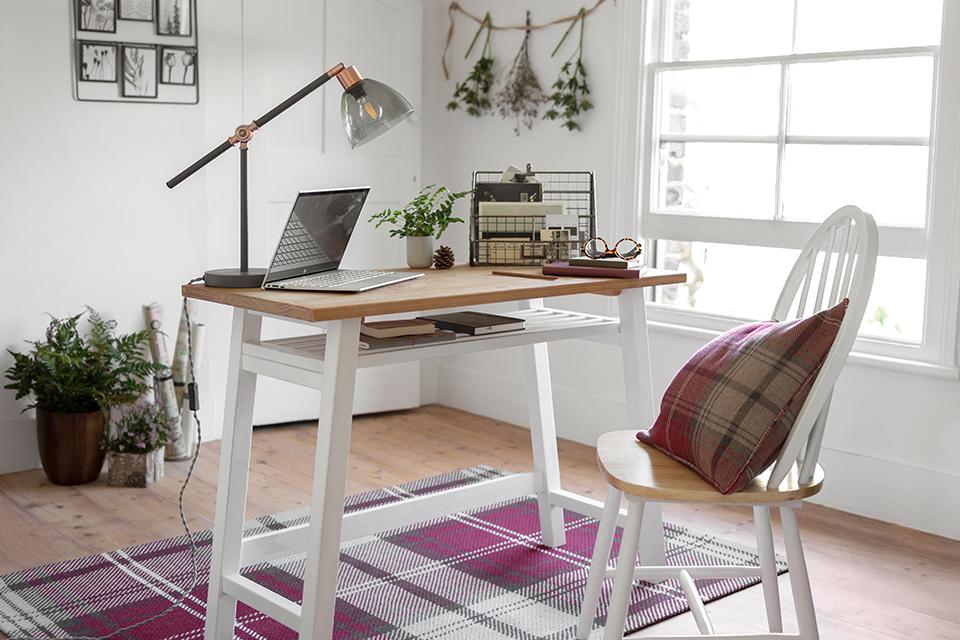 Stay close to nature
Organic textures are a staple in country styling (knotted wooden beams and wiry woollen textiles come to mind). We've paired this look with lighter pine woods and two-tone finishes.

Following the same theme, foliage should of course feature. Heading into winter we're bringing in leafy ferns and bracken prints, but you can easily update for spring - just switch these out for ditsy florals and bumble-bee yellow accents.
In sleep spaces
Argos Home Highland Lodge antler ceiling light.
Argos Home wool check rug - 120x160cm in red.
Layer on the cosy
The bedroom is where you can really indulge in all things snug. Pile up checks and herringbone tweeds for that cosy lodge look, and think about the feel factor too with fleece. For that all important (and oh-so-inviting) glow, we've opted for traditional filament bulbs in our statement lighting.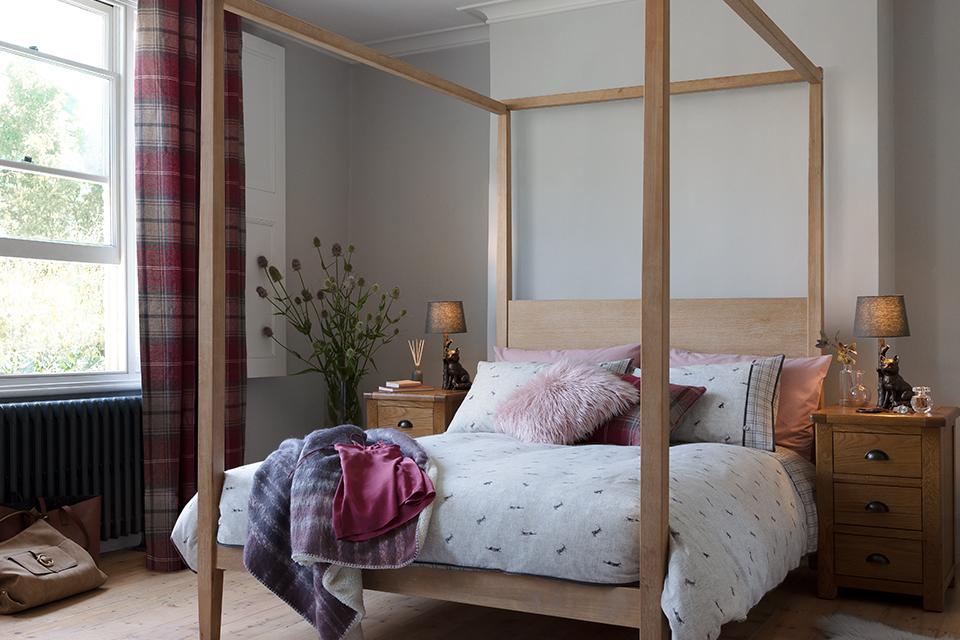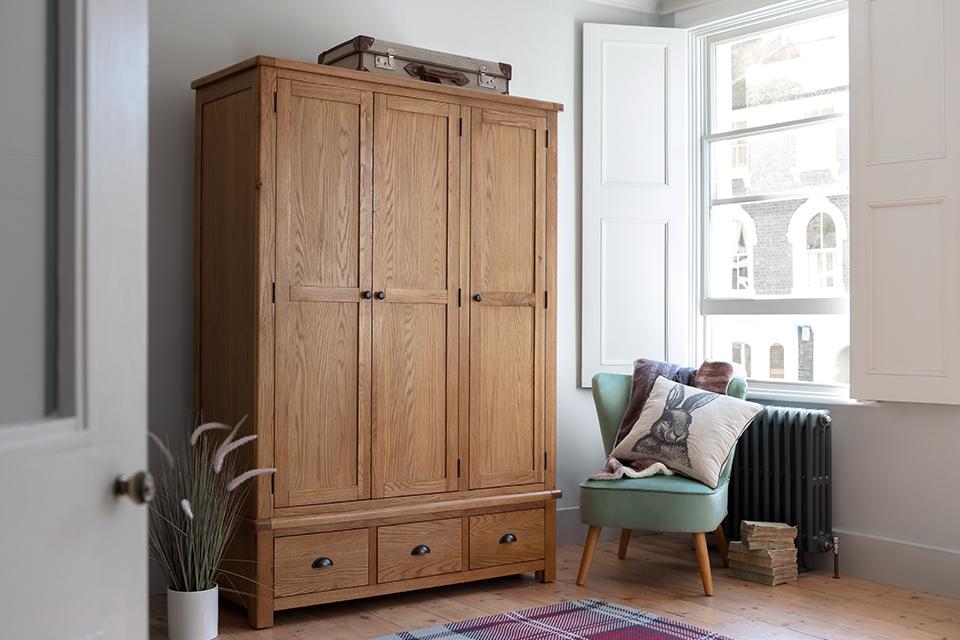 The chunky wardrobe and bedside tables have a country look to them, but to keep the style from tipping into traditional we've paired them with sleeker, squarer pieces. Take our square Blissford bed and spindle-legged accent chair; they'd fit just as neatly in a Scandi theme.
In dining spaces
When we imagine a country home, we usually picture a warm kitchen, with an inviting stew (just like nana made) bubbling on the stove. A farmhouse-inspired wooden table with space-savvy benches will help you recreate those hearty Sunday lunches.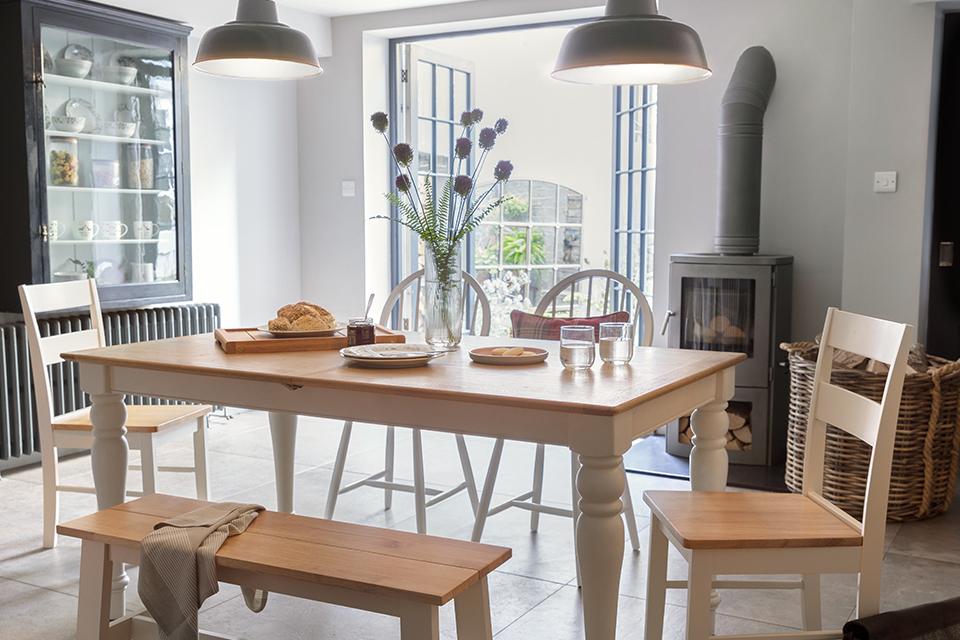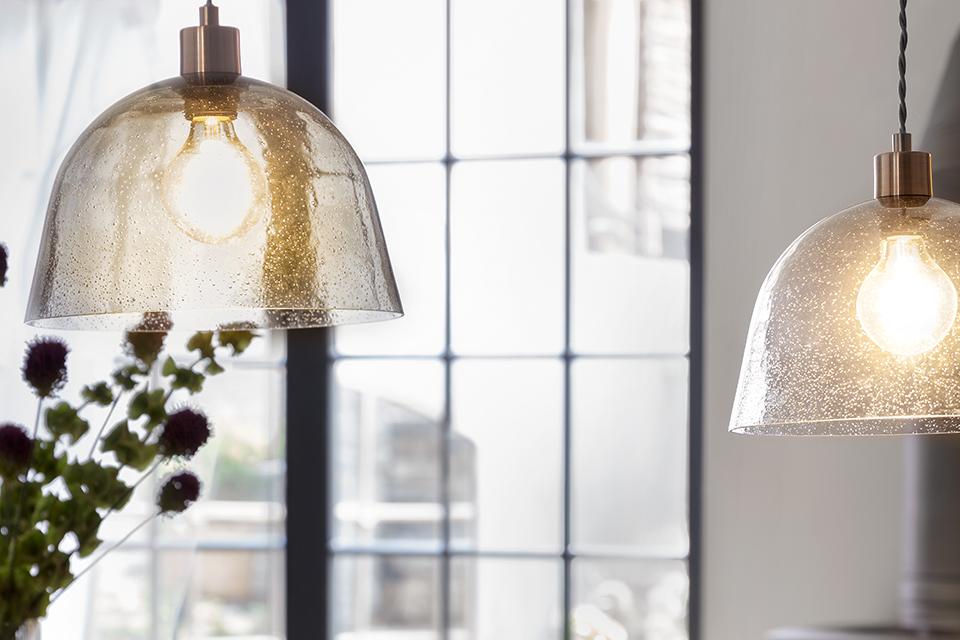 Serve up comfort
In country kitchens the cookware becomes part of the decor. Stack pretty plates on oven shelving, leave your copper pots and pans out on the stove - it all adds to the informal, homely appeal.

Already got a plain dinner set? You don't need to start from scratch - mix and match is part of the charm of this look. Just add a few of our patterned plates or embossed pie dishes...and a generous helping of crumble...
Styling tips
Mix and match textures
The colour scheme may be a little more pared back, but the same doesn't apply to textures. When it comes to accessories, faux fur, fluffy wool, cosy fleece should all make a feature.
Dial up the heritage theme
Woodland animals are at home in this decor. You'll see hares, hedgehogs and handsome stags weaved through our fabrics and etched into lighting and trinkets.
Or opt for more modern finishes
Lighting is key in autumnal decor, but if stag heads aren't your thing, tap into something less folky. Made from recycled glass, this elegant lamp beautifully contrasts with the heaver textiles.
Explore our other collections
Why buy at Argos?