Hen party ideas
Bridesbabes, assemble.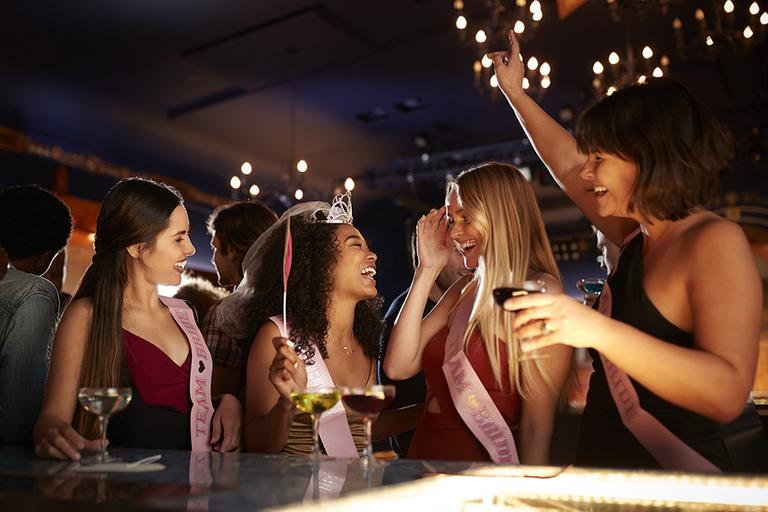 6 hen party themes
Stuck for ideas of what to do with the 'I do' crew? Start here with these popular hen party ideas, which you can easily tailor to suit your group and your budget.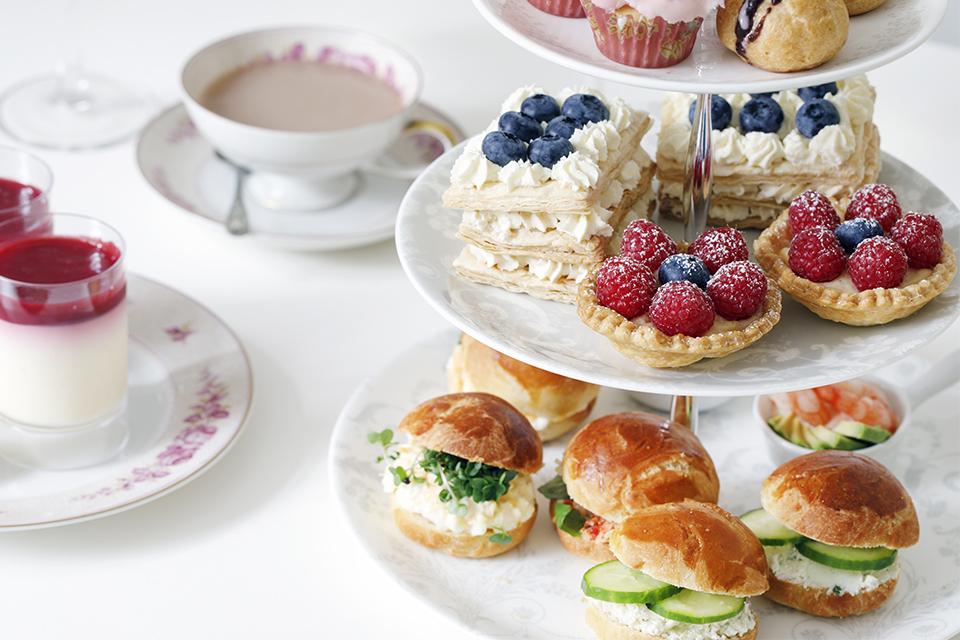 Afternoon tea party
Tea and cakes are always a hit, making this a great option if you're catering for different generations. You can book into a tea room, or do it yourself at home with some dainty tableware, finger sandwiches and pretty patisseries - take it outdoors too if a sunny afternoon is forecast.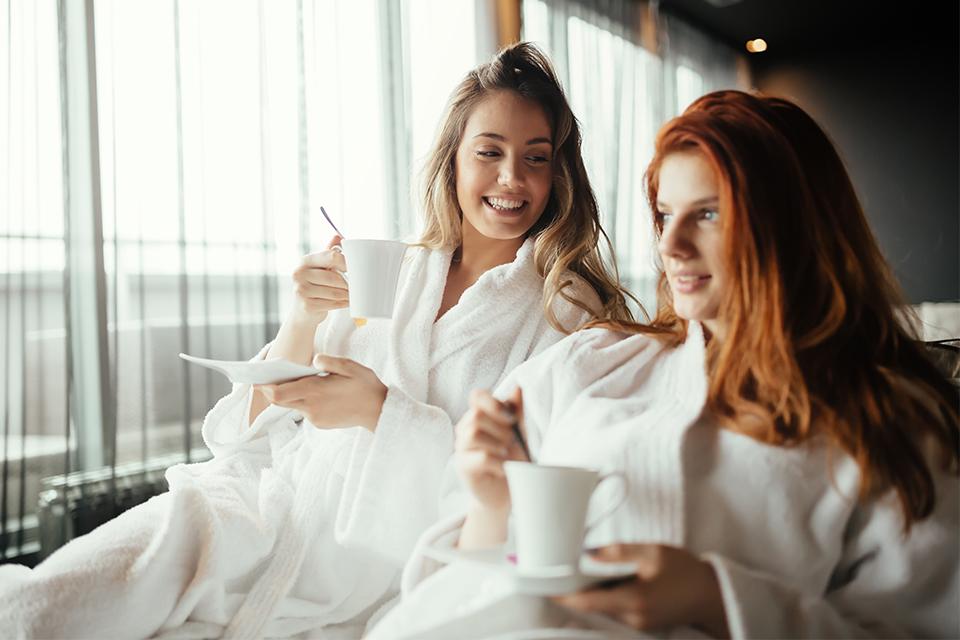 Pamper evening or spa weekend
Get away for some rest and relaxation before the big day - book into a spa, or host your own pamper session at home (we're thinking DIY facials and manicures). Why not combine with a fancy meal or night on the town to show off your refreshed looks?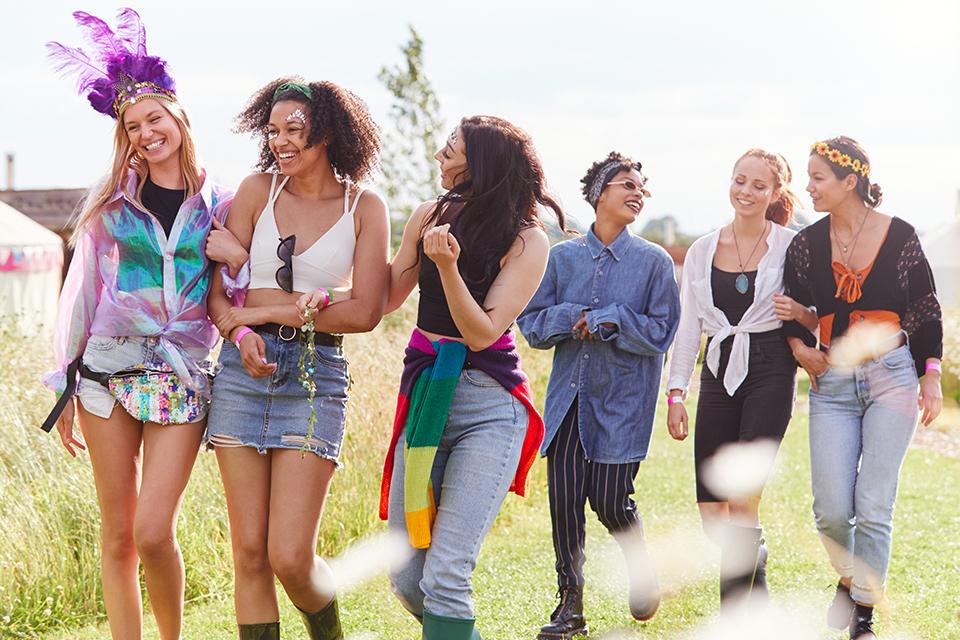 Festival-inspired fun
Even if you've not got tickets to a big gig, you can still be inspired by the mud, music and mischief. Why not organise a bar crawl in festival-inspired outfits (wellies included) or host a DIY flower crown making session? Whatever you decide, complete the theme with personalised wristbands and lanyards.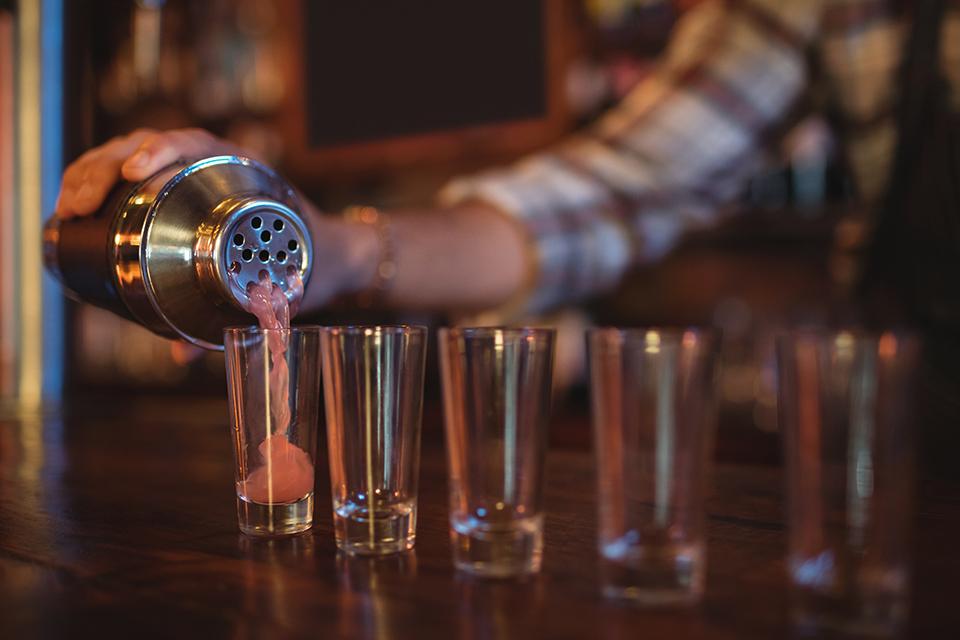 Cocktail making class
What better way to get the party started!? Learn how to make the classics, or create your own concoctions - you could even come up fun names inspired by the bride. Invest in some cocktail shakers and ingredients to do this at home, or research online to see if any local bars offer party packages.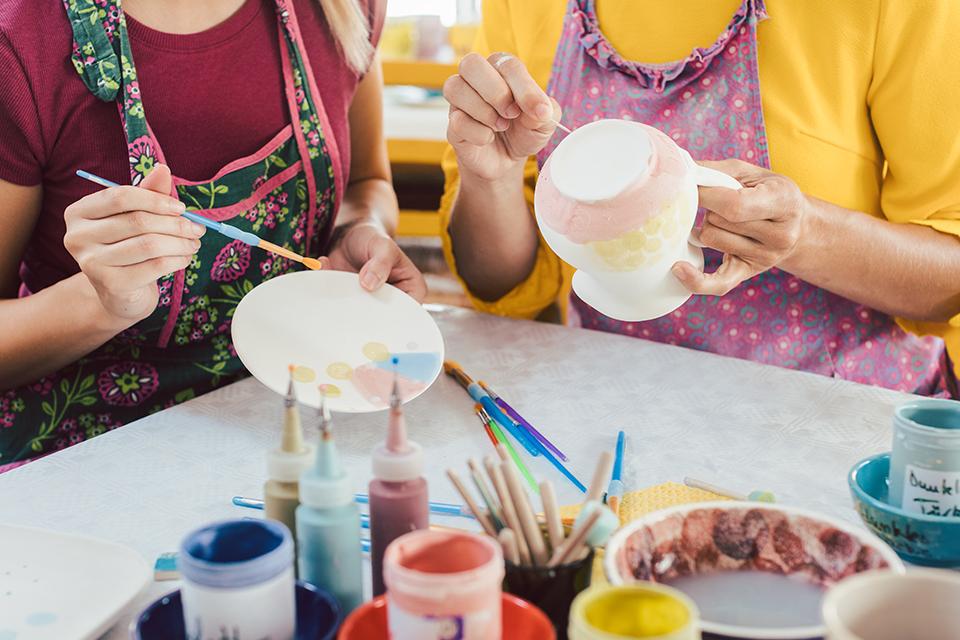 Art and crafty evening
Does the bride love being creative? Pottery painting, cake decorating, life drawing - these activities are sure to generate some giggles, and you get to bring something home at the end to remember the weekend by! Research for group classes online, or get the newspaper down at home and host your own!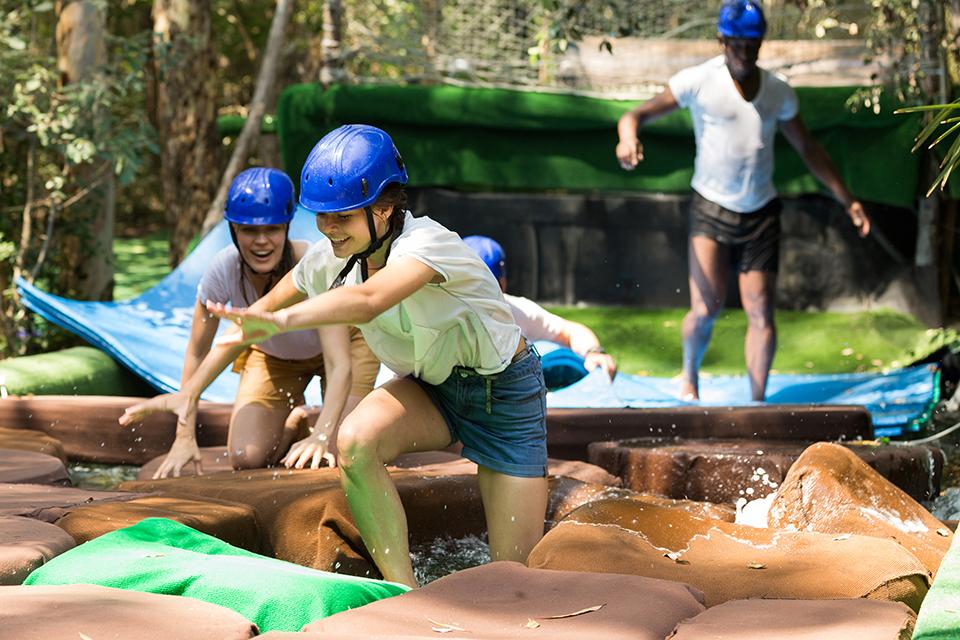 Action packed activity
If your group are a thrill-seeking bunch, see if you can find something that will get the adrenaline pumping! Research activities available in your location, like inflatable obstacle courses, fun runs or even indoor skydiving. See if there's anything the bride wants to tick off her bucket list to make it extra special.
Things to consider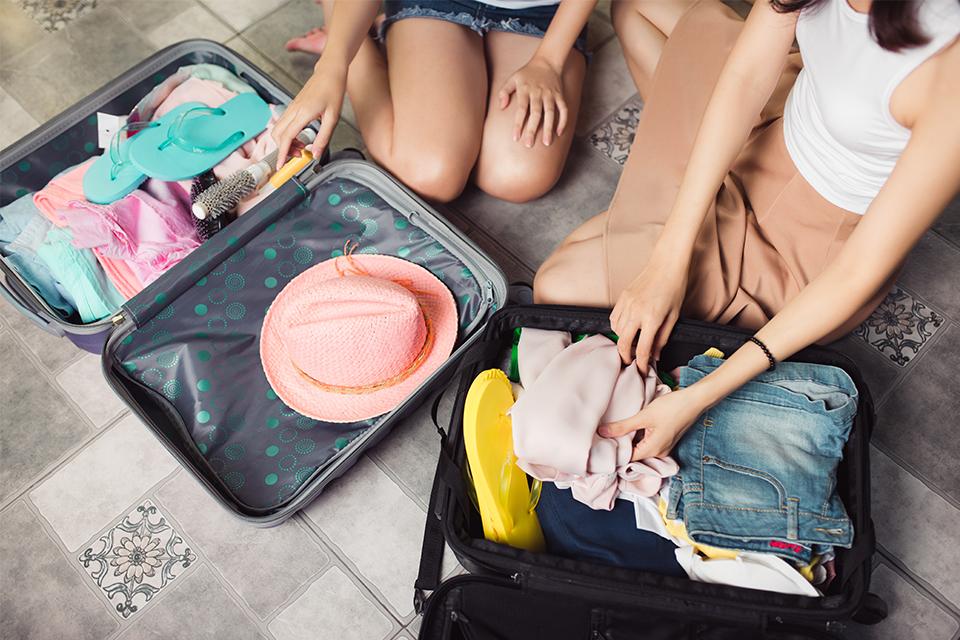 Home or away?
Think about where you'll host the event and how long it will last for. If you want to keep cost down and ensure everyone can get there, you might want to keep it local. Smaller group? Research cheap breaks abroad - a long weekend of sunshine does sound tempting, right?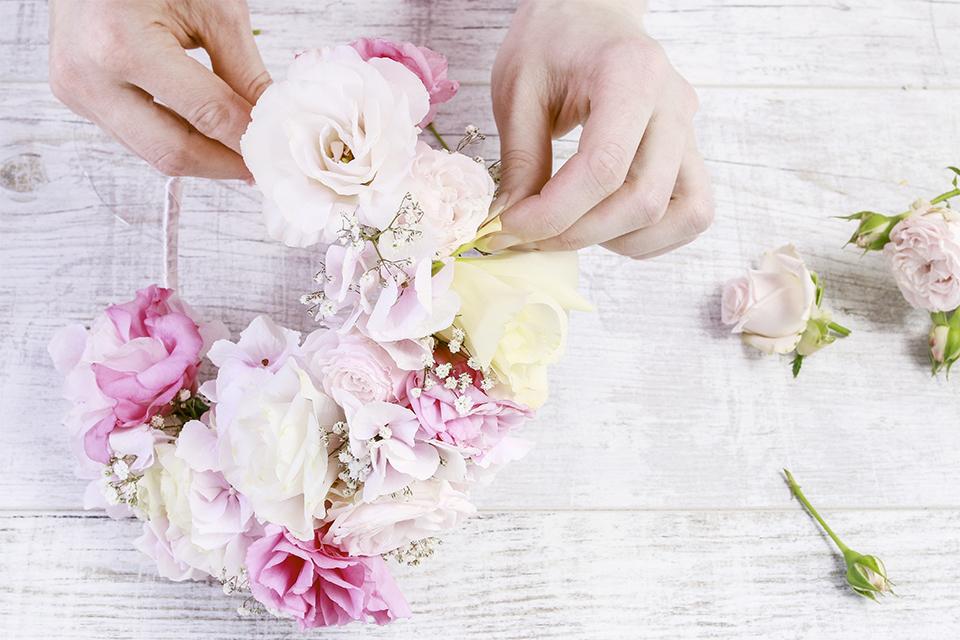 What's the budget?
Reach out to the group early on in your planning to find out how much they'd be comfortable spending on the 'do', and factor in if you're going to cover the cost for the bride too. Setting a budget will narrow down the options, and help to avoid any unhappy hens.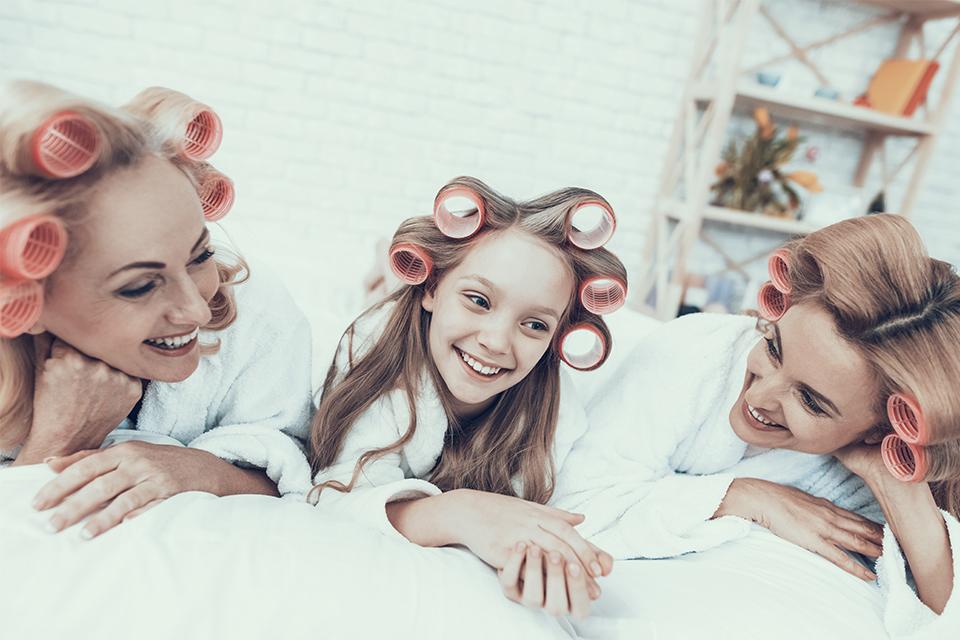 Who's on the invite list?
Are kids invited? What about mums and nans? Knowing who you're catering for will help you pick activities that are appropriate for the group - and importantly avoid a blushing bride! To cover all bases you could try organising a string of activities that guests can opt into.
Hen party games
Top of most hen do checklists are party games! And for good reason - these fun activities are the perfect ice breaker, and set the tone for an evening of giggles!
Get a game of bridal bingo going
Create a list of things you need to see, do or get a picture of during the hen do, like spotting a stag party or getting the DJ to play a certain song - first one to get a line or full house wins a prize!
Give advice to the happy couple
Got any pearls of wisdom to for the newlyweds? Get guests to write down their tips and well-wishes - you can even Give the bride a heartfelt gift to remember.
Test how well they know each other
Inspired by the gameshow classic, Mr & Mrs, before the party get both halves to answer questions; favourite song, most untidy, most embarrassing date moment...see if their answers match.
Hen party decorations & accessories
Celebrate in style
Hosting the hen party? Impress the Bride to be with beautiful decorations. Balloons, bunting and sparkling fairy lights instantly make a space feel party-ready, and for the ultimate stress-free setup, you can pick up coordinating packs of hen party decorations.
Hen party outfits
Got the party arranged? Time to switch focus to the all important dress code...
Team Bride accessories
Get the whole bride tribe coordinating with these fun hen party accessories.
Fancy dress
From full unicorn to just a little bit of glitter, we've got you covered.
Top tips for organising
Planning a hen party can seem a little daunting at first! Here's some advice to help keep things running smoothly.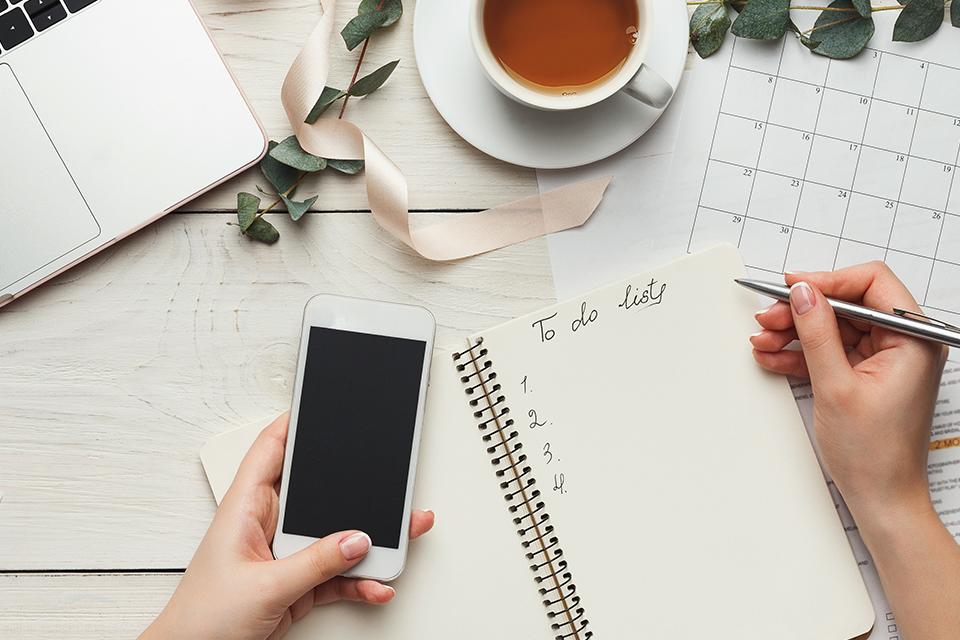 4 top tips to make party planning a breeze
1) Start planning asap - Even if you just get a date agreed, finding this out as soon as possible will give you the most options when booking activities.
2) Get the guest list from the bride -To avoid missing that second cousin (or inviting someone she'd prefer not to be there), it's best to get the bride to provide the guest list.
3) Agree a budget early (and stick to it) - The cause of most bridesbabe squabbles is probably around budget. To keep it friendly, agree how much you'll each spend early on, and try not to go over.
4) Get help from other guests (and even the bride!) - You don't have to do this on your own! Getting the other guests involved will help you all get to know each other better - you're TEAM Bride after all.
More advice & inspiration