Hard drive guide
Find the best hard drive to make the most of your tech.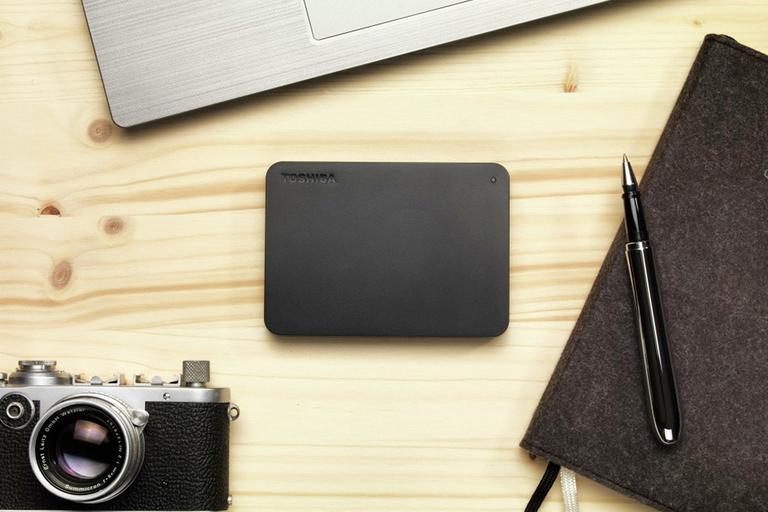 What is a hard drive?
A great way to think about a hard drive is like a library. The more shelves a library has, the more books it can contain. So the bigger the hard drive, the more digital information it can hold.
What does a hard drive do?
A hard drive can be an internal or external component to your PC, laptop or gaming console, where all of the data for those devices is stored. Software programmes, documents, pictures, videos and games are all examples of the type of data that can be stored to your hard drive.
A hard drive saves this data by storing it in a particular place within its memory, similar to how you would save a document in the documents folder on your PC for example. When you need to use some of this data that it has saved, it will know the exact location to be able to retrieve it for you.
SSD vs HDD
What is an SSD hard drive?
SSD means 'solid state drive'. This type of hard drive uses flash memory to store data. They use the same base technology as a USB stick, so an easy way to understand how they work would be to think of them as larger version of a USB drive.
What they're great for
They have good energy efficiency.
Fast loading times for games, films and other software.
They're lightweight and durable, so more likely to withstand being dropped or moved.
Things to keep in mind
As they are still new technology, they can be more expensive.
They tend to have smaller capacities versus HDD drives.
What is an HDD hard drive?
HDD means 'hard disk drive'. These are the most well known hard drives and they've been around for over 50 years. They use internal, magnetic spinning disks (sometimes known as platters) to read and write data.
What they're great for
They have much larger storage options.
They're more widely available and tend to be lower in price.
If looked after correctly, these can have a long lifespan, which means you will not need to replace them as often.
Things to keep in mind
They use more power and therefore can be noisier to run.
Data retrieval, while still fast, is slower compared to SSD drives.
They are bulkier and not as durable as SSD drives.
Hard drive capacity
Hard drive capacity refers to how much data can be stored on them. Storage size is measured in gigabytes and terabytes, for reference, 1000 gigabytes equals 1 terabyte.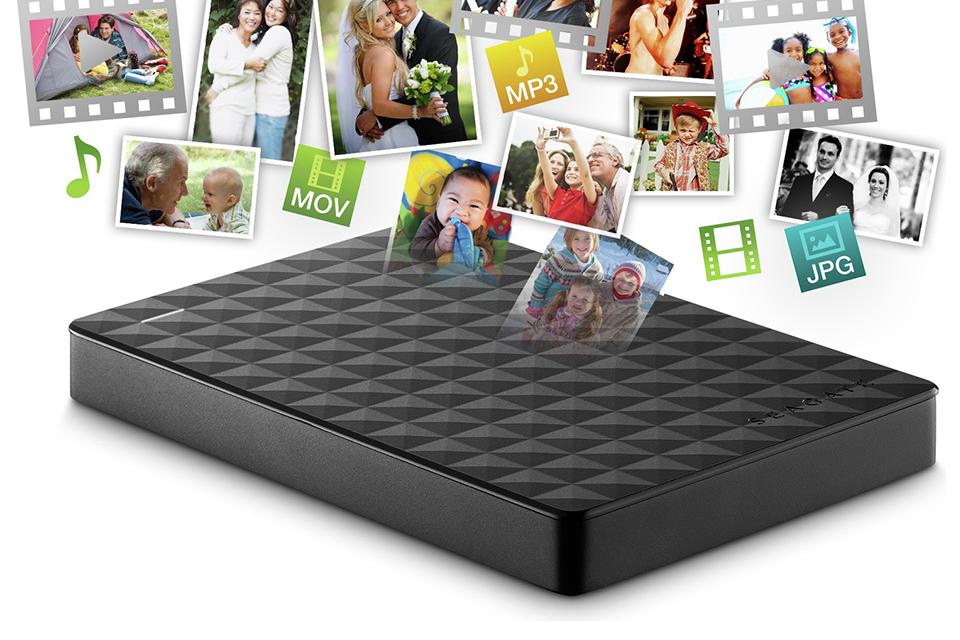 How big a hard drive do I need?
This generally depends on what you are planning to do. If you are planning to play games or store a lot of photos or videos, then a larger hard drive is what you'll need. For general use and document storage, hard drives under 500GB should be more than sufficient.
Here are the average sizes you would need for different content:
Documents - 80GB
Music - 80 - 120GB
Software - 120 - 320GB
Videos - 320GB - 1TB
Gaming - 512GB - 2TB
4K or HD videos - 1TB+
Laptop vs desktop hard drive capacity
As a general rule of thumb, laptops will tend to have a smaller hard drive than desktops. This is due to them being thinner in size, meaning that they mainly use the smaller capacity SSD hard drives, as HDD hard drives can be quite bulky in comparison. Desktops are the reverse of this, favouring the larger capacity of the (bulkier) HDD hard drives.
You will find some laptops use HDD hard drives to utilise larger hard drive capacity and some gaming desktops use SSD hard drives for their fast loading times.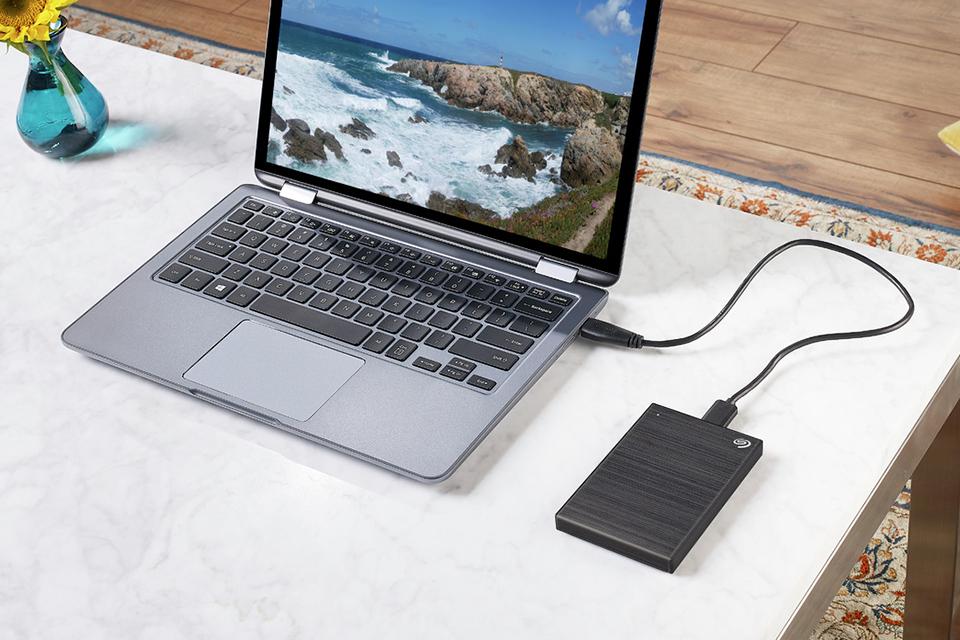 Portable hard drive capacity
Portable hard drives are a great way to store important documents, photos, videos and other files off your PC, laptop or gaming console. They tend to be lightweight and small in size making them easy to move, use and store away. They range in capacity from the smaller 500GB and under, to the larger 1-2TB. And for those of you who need it, there are also some even bigger portable hard drives, that offer over 3TB of storage.
Best portable hard drives
Hard drives for gaming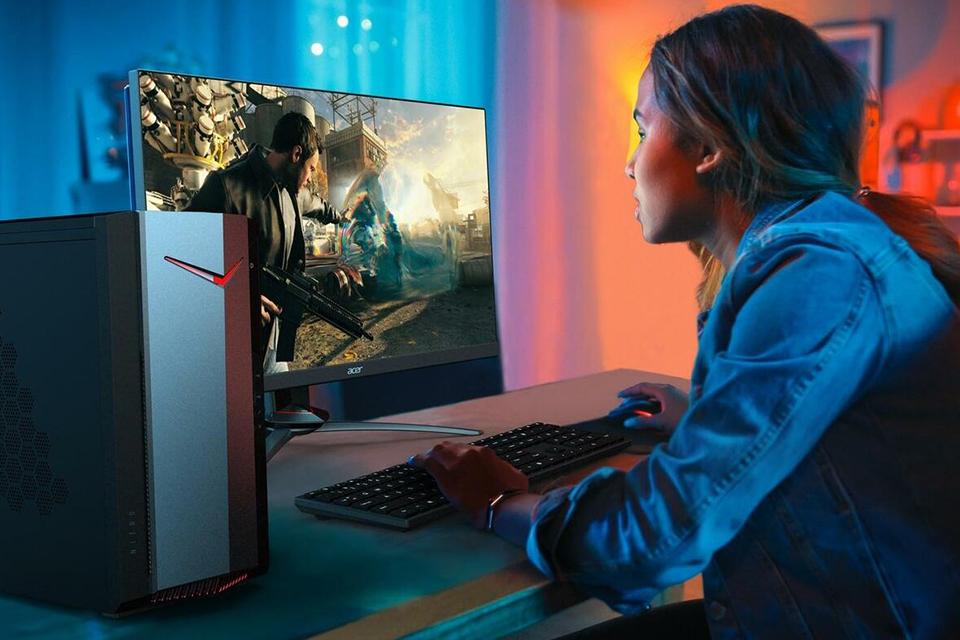 What hard drive should I choose for gaming?
When it comes to gaming, an SSD hard drive is likely to be what you need. Its fast data fetching speed is much quicker than a HDD hard drive, and helps to reduce lag when retrieving game data to help make the whole gaming experience smoother.
However, if your games require a lot of storage capacity, then it would be better to consider a HDD hard drive. They can hold significantly more data than SDD hard drives, and as long as they are maintained well, can also have a much longer lifespan.
For the best of both worlds, check out our gaming PCs that have both SSD and HDD hard drives.
NVMe hard drives
Built as part of SSD hard drive technology, NVMe drives are super fast. Not only do they read and write data faster, they also locate data much quicker, allowing them to offer improved performance and loading times, making them great for gaming enthusiasts.
Hard drive security and maintenance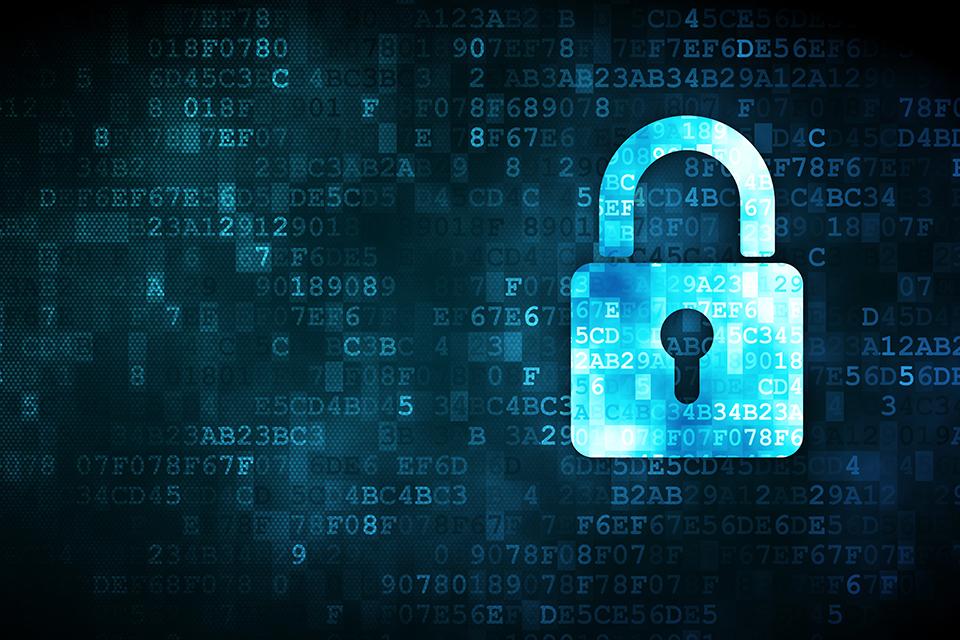 Hard drive security
There are two main options when it comes to making sure your hard drive is secure. Encryption or password protection.
Encryption - This is a very secure way to protect your data. If your computer is stolen it is very unlikely the thief will be able to get any of your data from it. If encryption is the route you'd like to go down, just searching for 'encryption software' online should help you find one that suits your needs.
Password protection - The type of protection that most of us will be familiar with. This is not as secure as encryption, but is still much better than having nothing protecting your hard drive at all. You need no software to set up a password, you just need to make sure the lock is turned on. Searching for 'how to password protect an external hard drive' online should bring up various useful guides and videos to help you get set up.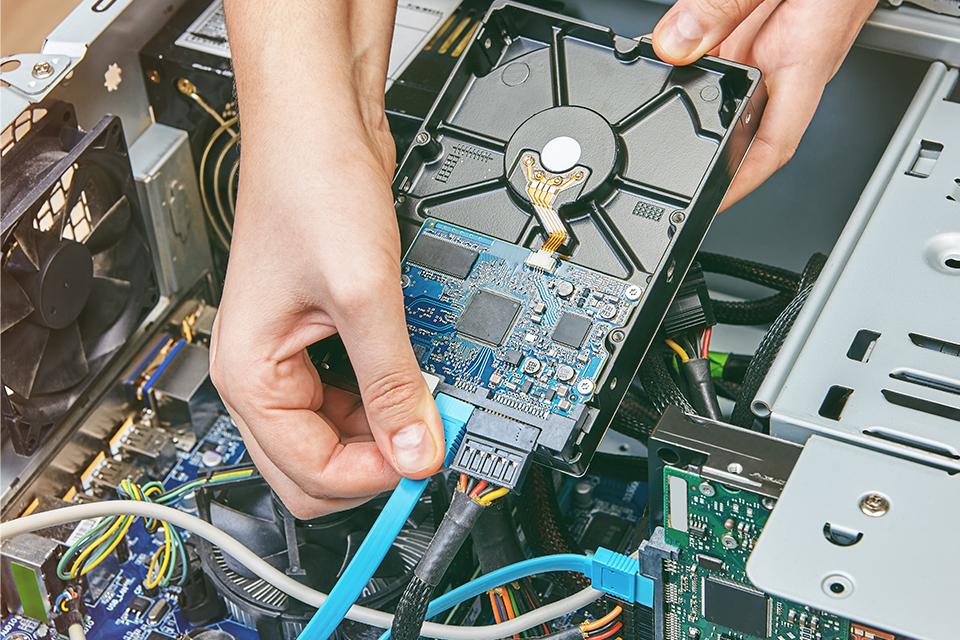 Hard drive maintenance
There isn't a lot of physical maintenance required when it comes to looking after your hard drive. There are however some 'best practices' that are worth following if you want it to have a long lifespan.
Avoid moving or shaking the computer your hard drive is mounted in when it is in use. Vibrations can damage the hard drive component as well as the data written on it. If you need to move it, switch it off first.
Don't block the 'breathing hole'. This maintains the air pressure within the drive as well as externally. Blocking this can affect the hard drive's ability to read and write data, and can eventually result in the loss of all your data.
If you have a desktop, it would be worthwhile mounting your hard drive within an anti-vibration mount. This helps to reduce the shock and motion impact from the surrounding environment inside your computer chassis.
More inspiration
This is not the storage you're looking for...
If a handy USB stick or a SDHC card for your camera is actually what you're after, why not hop over to our memory card buying guide and find the right digital storage solution for you.