Hallway ideas
Make the best first impression with our hints and tips for decorating and furnishing your hallway.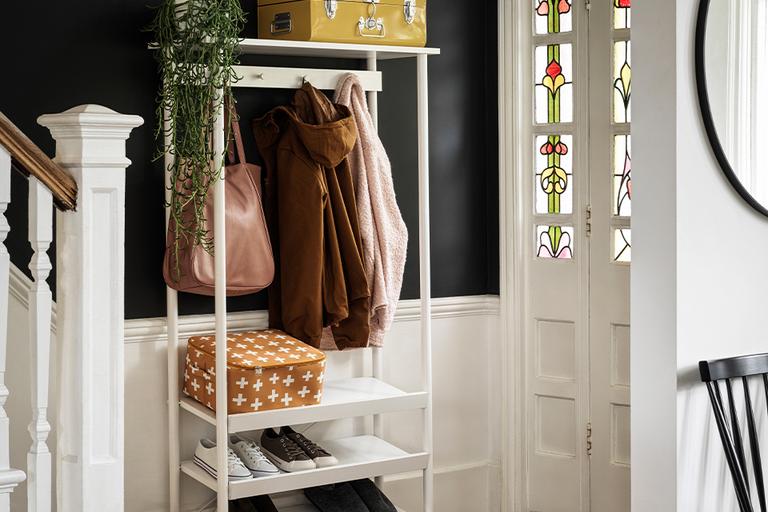 How to create a welcoming hallway
The hallway is often the first thing someone sees when they enter your home. Here's what you can do to make the space as inviting as possible.
1. Welcome mats
Not just welcoming, a doormat also has practical benefits as it can prevent muddy footprints on your flooring.
2. Shoe and coat storage
Adding some shoe storage, a coat rack or hooks and an umbrella stand can keep your hallway free of clutter.
3. Hallway bench seat
Add somewhere to sit while you put your shoes on, as well as somewhere to keep stuff stashed away.
4. Hallway storage
Add a console table or cabinet to give you room to keep any letters or other important items safe.
5. Coat hooks and stands
Keep your hallway tidy and organised with some space to hang coats and tuck away umbrellas.
6. Hallway mirror
Give your appearance one last check before you leave the house… not that you need it.
Top picks
Hallway trends
Decorating your hallway
As one of the busiest areas of the home, a hallway can quickly start looking tired. Adding some fresh colour or wallpaper can bring it back to life and make it that much more inviting.
Hallway colour schemes
The décor in your hallway should set the tone for the rest of your home. From classic silver and grey to subtle and stylish duck egg and rosebud pink, we've got a pallet of paints to help you decorate your space.
Hallway wallpaper
Using wallpaper instead of paint can give your hallway an added pop of personality. From floral to neutral and modern to classic, we have wallpaper to suit whatever look you're going for.
More help and inspiration
Why buy at Argos?