Halloween activities
Spooky ideas for a frightful night of family fun.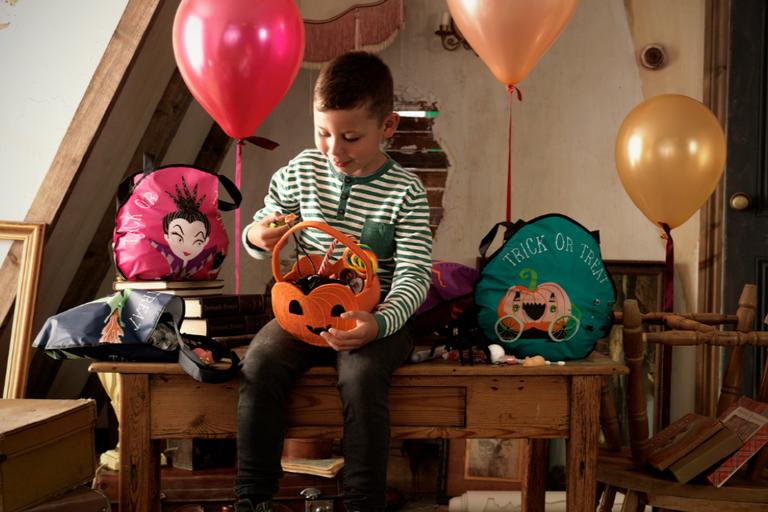 Ghoulish games, creepy crafts and macabre movie nights... we've a cauldron full of things to do come Halloween night. Complete your night of frights with some tasty treats, Halloween decorations and costumes for the whole family.
Halloween games to play
Bone-chilling board games
Choose from board games with a bit more bite. Host your very own escape room, solve murders or beat the Grim Reaper.
Ghastly gaming for the whole family
Have a ghost-busting, zombie-battling, evil-conquering evening with kid-friendly games. Always check the PEGI rating.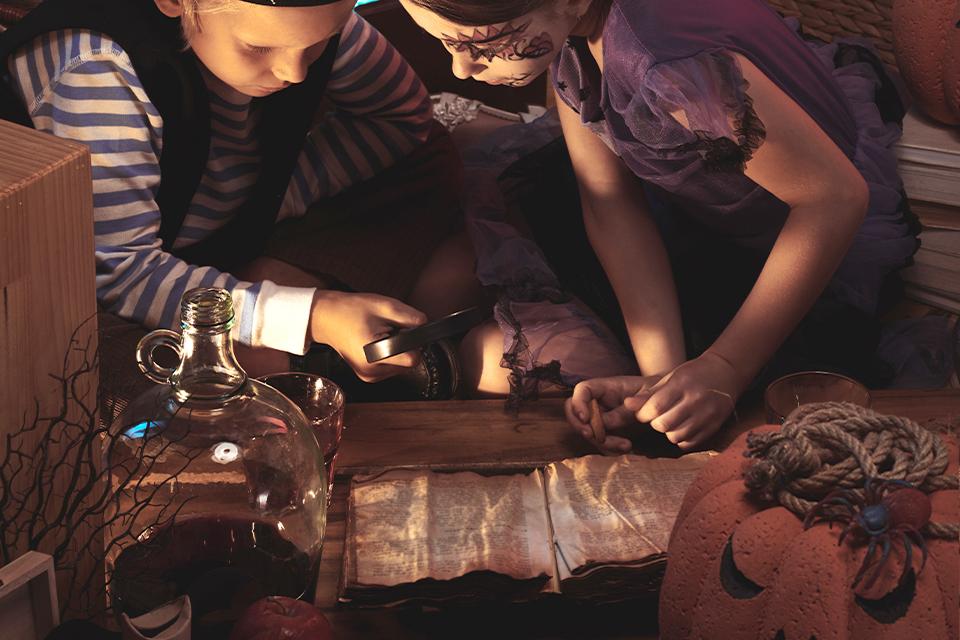 Have a haunted treasure hunt
Keep the kids entertained with one scary scavenger hunt. It takes a little planning, but all you really need is:
Clues: Write out some helpful hints. Think something like: "Ghosts come out to come say 'Boo!', your next treat is in a shoe!"
Hiding places: Make this easy or hard depending on the age of your children. For extra creep factor, hide prizes in slimy food (think spaghetti) or fake spider webs.
Prizes: Is it really Halloween without some treats? Sweets are a favourite but if you're avoiding a sugar rush, small toys or coins can work well too.
Creepy Halloween crafts
Slime time
Make ooey, gooey, slimy creations. Get experimental with lots of colours and glitter.
Play-Doh monster-making
Kids can embrace their inner Frankenstein and make the monster of their dreams. Mwa-ha-ha!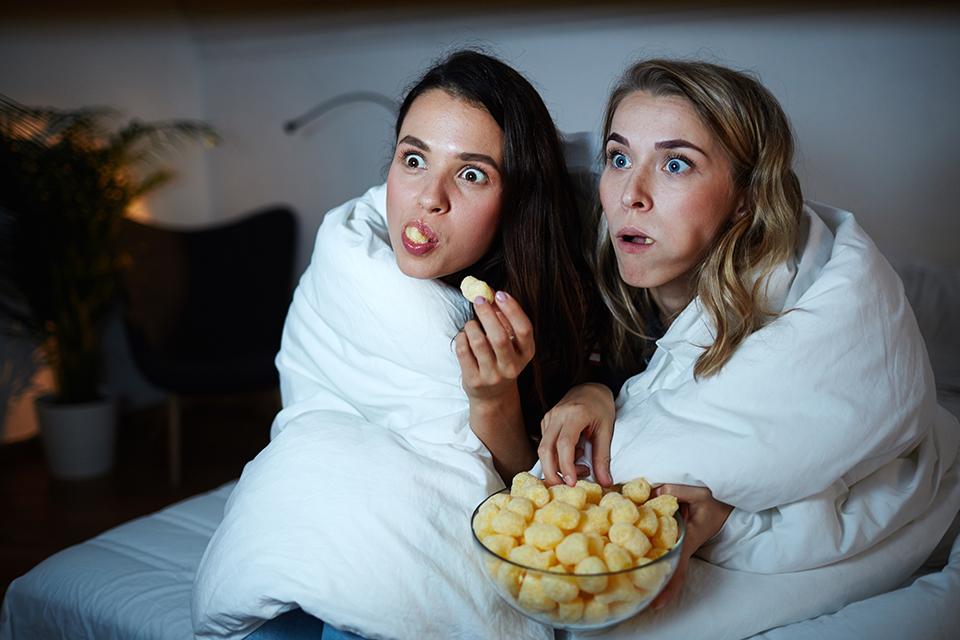 Halloween movie night
Close the curtains, cosy up on the sofa and pass the popcorn for a night of morbid, monstrous or magical movies. For more ideas on how to make movie night special, take a look at our movie night ideas page.
Carve the perfect pumpkin
No halloween is complete without one. Discover our top tips and templates for creating a frightening friend.
Halloween food ideas
Recipe ideas and scarily good snack makers that are all treat, no tricks.
Monster marshmallow rice pop treats
Make monster rice pop Halloween treats with rice pops, marshmallows and white chocolate. Get the kids to create their own monsters with spooky icing.
Spooky sausage mummies
These spooky sausage mummies are one of the easiest treats you can make for Halloween - they are ready in 30 minutes and they can be eaten hot or cold. Serve with ketchup or sweet chilli sauce for a 'bloody' dip.
Moreish morsels
Concoct scrummy snacks and bewitched brews with one of these magical machines. Who needs a cauldron when you've got this kit up your sleeve?
Halloween decorations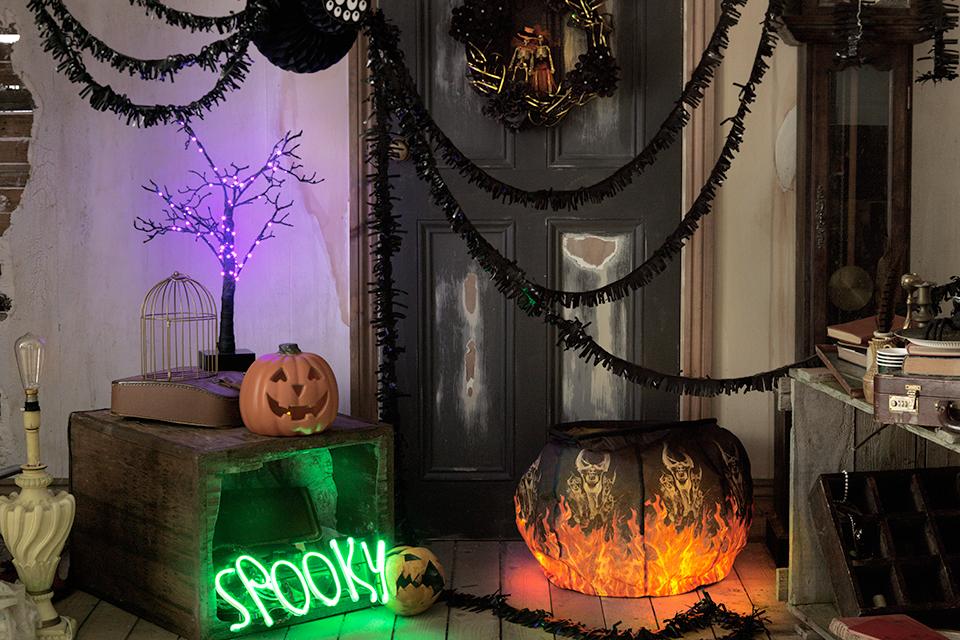 House of horrors
Transform your living room into a haunted mansion for your night of fun. Create a spooky atmosphere with light-up pumpkins, put up a festive Halloween wreath or go all out with giant spiders and animated skeletons.
Halloween costumes
More Halloween fun
Why buy at Argos?