Use up and down arrows to review and enter to select. Touch device users, explore by touch or with swipe gestures.
Guide to buying a bed
Bed frame or divan base? Read on for some inspiration on how to pick the best bed type for your space.
Shop all beds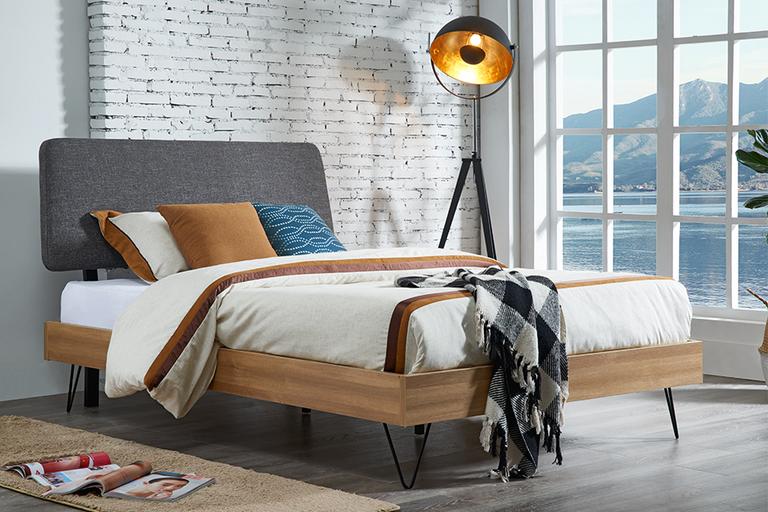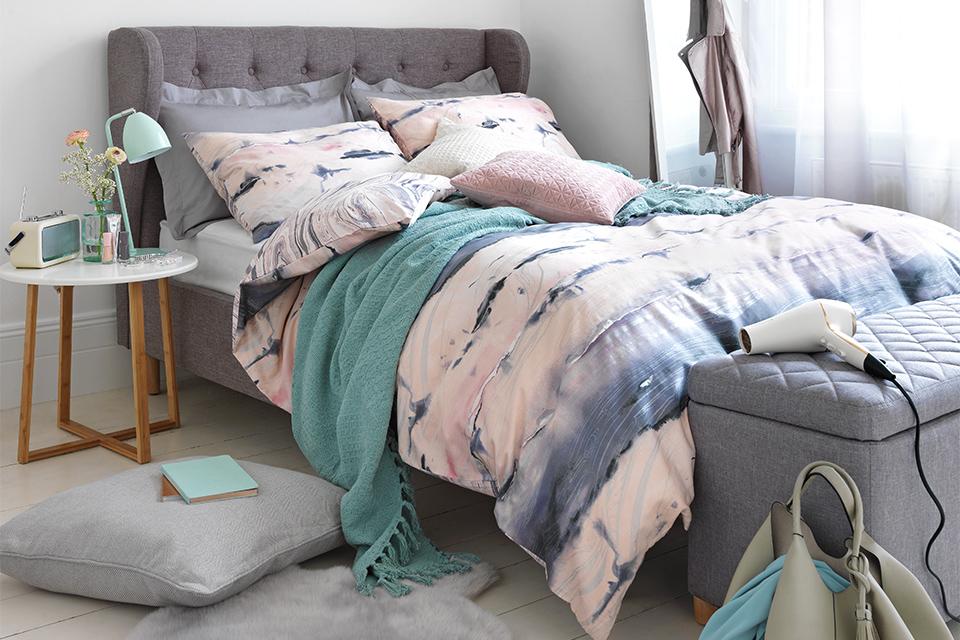 Tips for buying a new bed
Before you shop for a new bed, you should measure the bedroom where it will be placed.
Beds can take up a lot of room, so consider the space you have and what options might work best.
Ideally, you'll need at least two feet of space around the open sides of the bed so you can comfortably get in and out of it.
If you have an existing mattress, make sure you choose a size that's compatible with it. View our bed size guide to see the dimensions of each bed type.
Bed frames are available in many attractive designs, materials and colours, and are typically seen as more decorative and visually appealing.
Divans on the other hand offer a wealth of storage options and tend to take up less space.
Types of bed frame
Wooden bed frames
If you want to give your bedroom a warm, natural look, opt for a wooden bedstead. These bed frames are very sturdy and provide solid support for even the thickest of mattresses.
Metal bedsteads
Bedsteads made from metal are generally lighter and slimmer than wooden ones. They are available in a range of different styles, so it's easy to find an option that suits your space.
Fabric beds
Upholstered bed frames make bedrooms feel extra cosy. Featuring soft rounded corners and plush cushioning, these beds usually have a large headboard built into the frame.
Guest beds
Trundle and folding beds can be real lifesavers when hosting overnight guests. They take up very little space and can be stowed neatly out of sight when not in use.
Day beds
Functioning as a bed and also a sofa, a day bed gives you lots of versatility. You can choose from either metal or wooden finishes to match your décor and room style.
Ottoman beds
Beds with ottoman bases are great space savers. Underneath the mattress is a large storage compartment, which can be filled with items like spare bedding, pillows and blankets.
Beds our customers love best
Beds with divan bases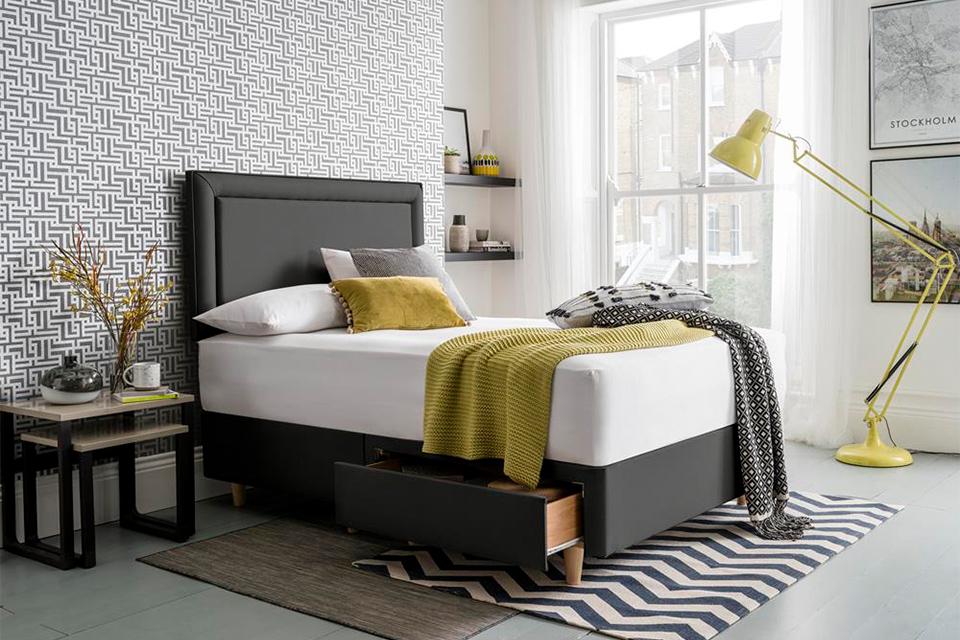 What is a divan bed?
A divan is a type of bed base primarily made of wood and fabric. They are generally simple in style, making them a good pick for most bedroom schemes.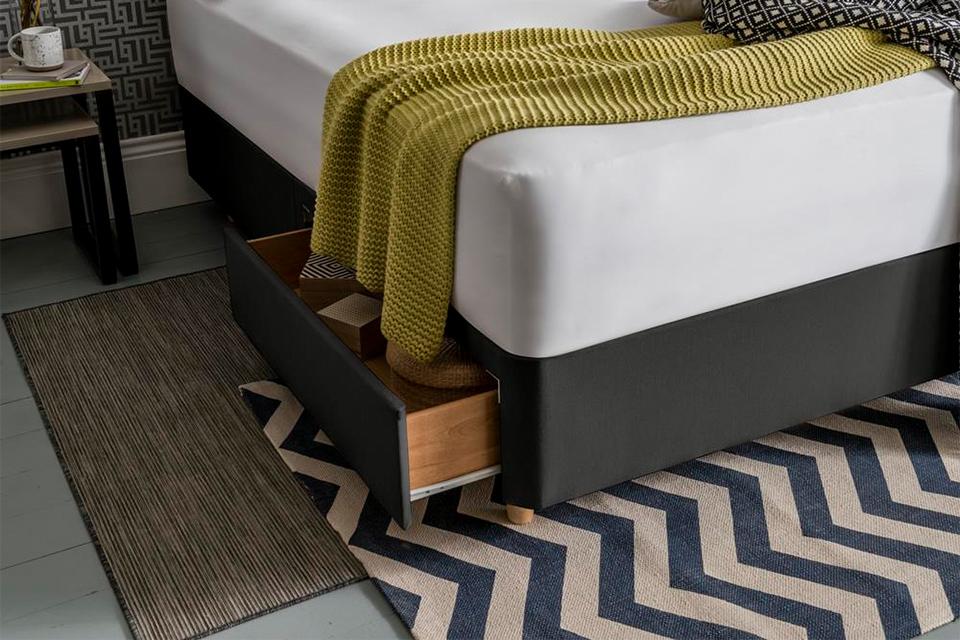 Bed base storage
One of the main benefits of divan beds is the storage options they provide. Unlike regular bed frames, drawers can be built into the foot and sides of the framework.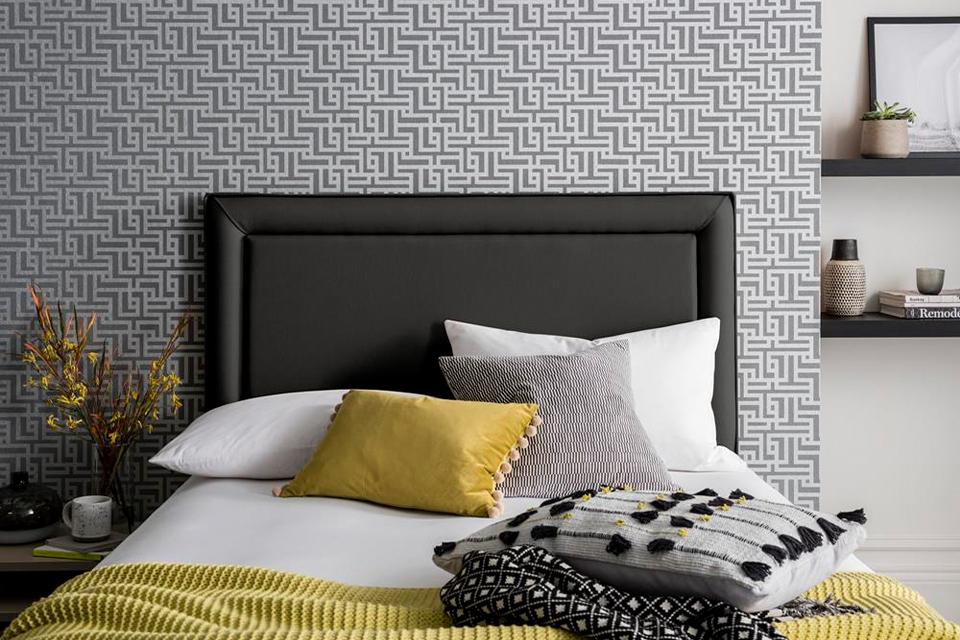 All-in-one sleep solution
With many divan beds, the base, mattress and headboard are offered as a package. This saves you the trouble of having to buy each item separately.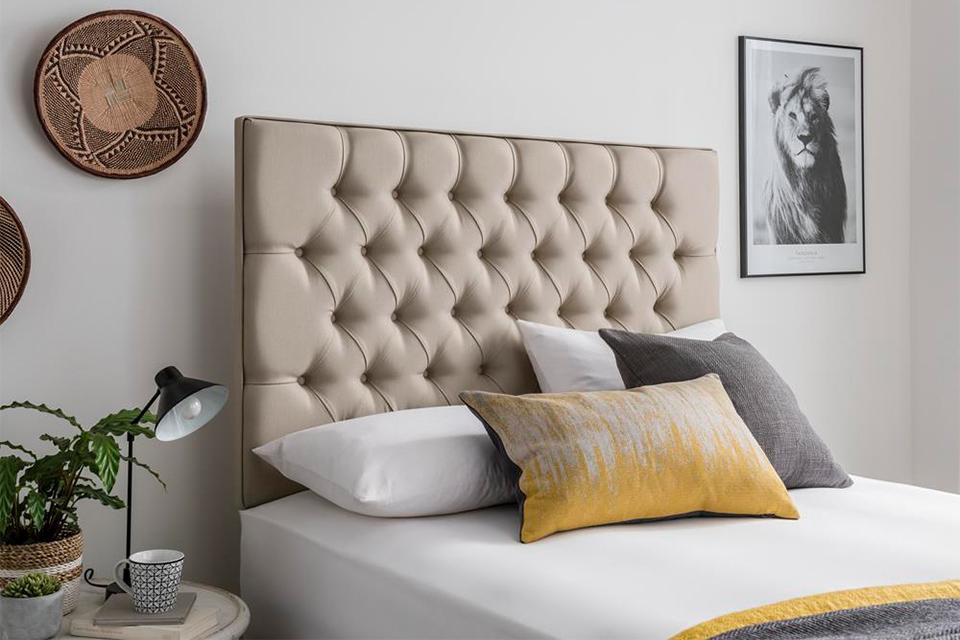 Space-savvy shape
Divan beds tend to work best in bedrooms where space is limited. This is because the base of the divan is only ever as wide and as long as the mattress it holds.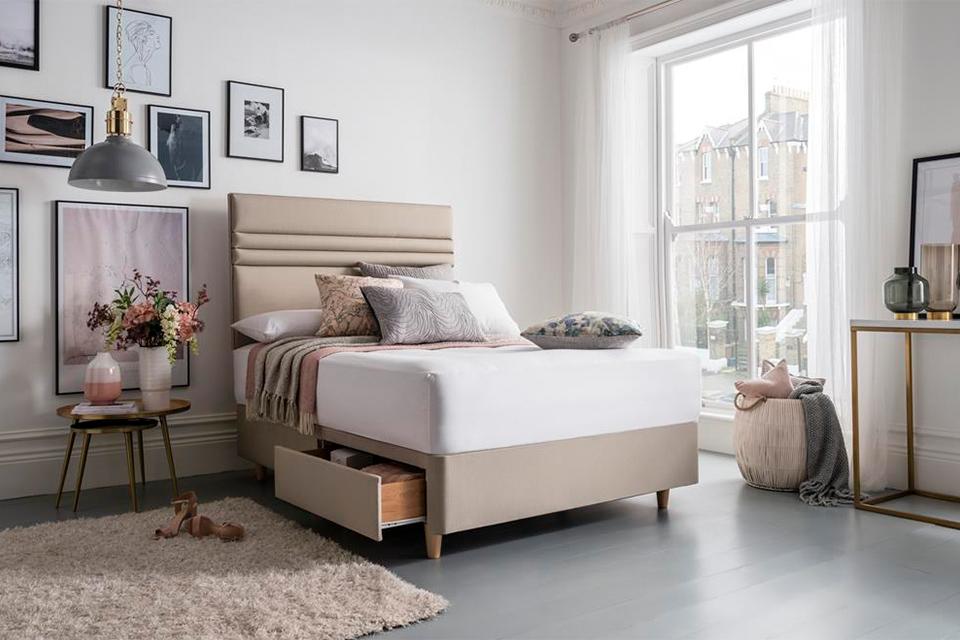 Upholstery choice
You can find divan bases in a wide range of styles. So whether you are looking for a classic look or something more modern, there's a divan bed to match.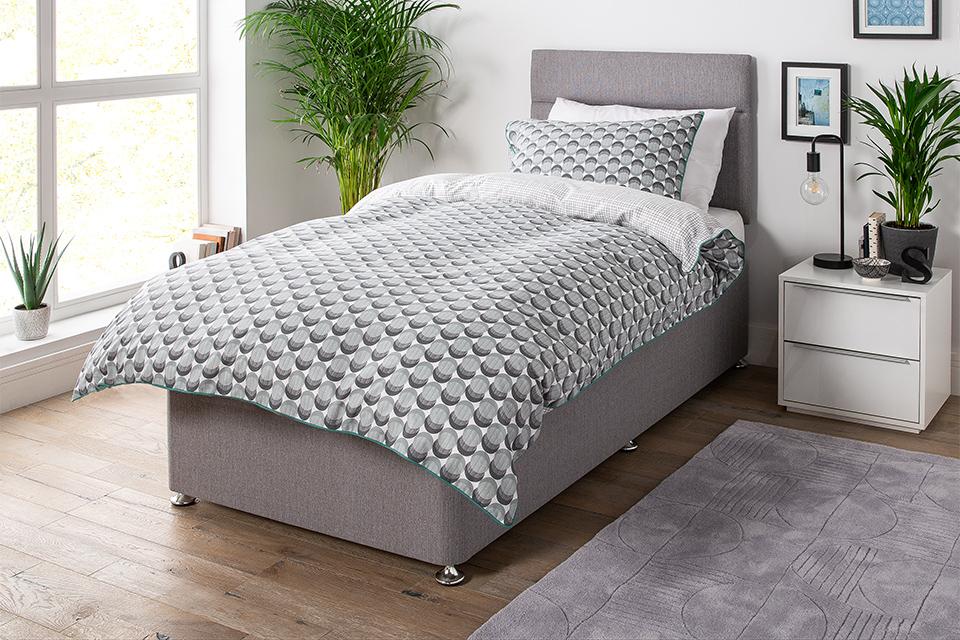 Easy to assemble
The base of a divan bed is typically made up of two sections which lock together with clips. Once the base is in place, the feet are added, then the mattress.
Shop storage beds
More help and inspiration
Why buy at Argos?