Whether you're inspired by baking shows, or just wanting to whip up some tasty treats– we've got all you need to master your signature bakes.
Baking for beginners and pros
Brand new baker?
Want to try baking the basics, but not sure where to begin? Don't sweat over the sugar – we've got the basics to get you baking.
From baking trays and cake tins, to kitchen scales and mixing bowls. All you need to do is pop on your apron, pick a recipe and decide who gets to lick the spoon.
Ready to bake a masterpiece?
If you've mastered the basics and feeling inspired to try something new, start by upgrading your baking equipment.
Stand mixers make great sous chefs; working on your meringue mix, whilst you crack on with the next steps of your recipe. Or experiment with new flavoured loafs, with a bread maker.
Hand mixers
With up to 5 speeds (including a turbo-speed), you can quickly make light work of mixing, folding or whisking your ingredients together. Their compact size means they're ideal for reduced portions and for storing away in smaller kitchens too.
Stand mixers
These free-standing sous chefs allow you to continue with your recipe whilst they do the hard work of mixing ingredients together. Their movable arm and attached bowl means less mess, whilst the different attachments cater for your every baking need:
Balloon whisk – helps get air in as it whips ingredients into creams, sauces or lighter mixtures.
Flat beater – mixes batters, icing etc. into a smooth and even consistency.
Dough hook – kneads together dough and heavy pastries.
Cake tins
Make sure you have the right sized tin for your recipe. Also look for quick release clasps and loose bottoms, to help you seamlessly remove your bake from the tin.
Cupcake and muffin trays
Non-stick resistant coating is essential to reduce your bakes from sticking. Trays with wider edges or grab grips also make it easier to transfer things to and from the oven.
Baking trays
Ideal for biscuits, scones or eclairs - choose between square or rectangle shapes and go with a non-stick resistant coating. Or remember to use a sheet of baking paper.
Loaf tins
Designed for bread or loaf cakes, the high sides help mould and shape your bake. Non-stick options will make getting your bake out easier, or run a knife around the edge to loosen it.
Oven dishes
Oven dishes can give your pie that finishing touch. Designed to serve your pudding straight from the dish, the ceramic finish ensures your bake is cooked through.
Food processors
With multiple blades, settings and speeds, food processors help chop, slice or blend tougher ingredients like nuts and seeds, into the consistency you need.
Juicers
Forget squeezing lemons until your hands cramp – a juicer will do all the prep and hardwork for you. Use with hard or soft fruits and pop the fresh juice into your bakes.
Hand blenders
Blitz through your recipe with a helpful hand blender. Its slim design means it's easy to store, whilst its different functions and attachments help smoothly combine your ingredients.
Roll up your sleeves and dust off your apron. It's time to create your own showstoppers at home and bring out the star baker in you.
Baking recipes
Marble cake, corned beef pie, cookies and more. Try your hand at these amazing recipes the next time you want to bake. Follow the recipes and get ready to enjoy mouth-watering dishes with your friends and family.
Have you thought about...
Pay no interest on any product £99+
when you pay your full balance within 12 months with the Argos Card.
Representative 34.9% APR variable.
Credit subject to status. T&Cs apply.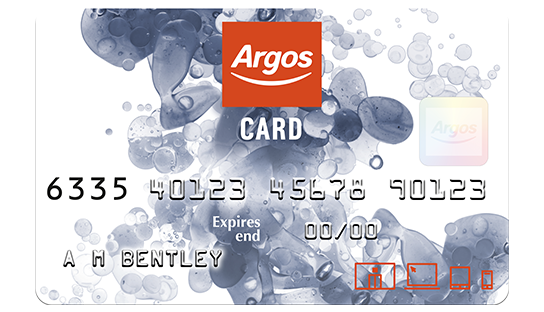 You can now collect and spend Nectar points when you shop at Argos