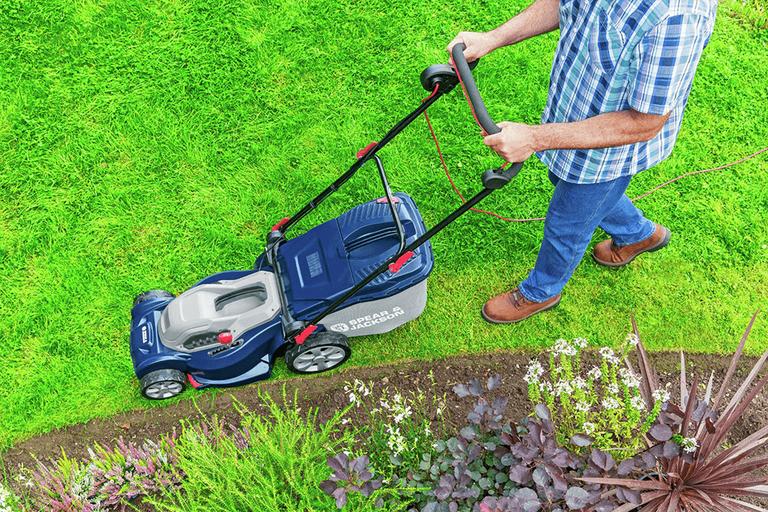 These products are very popular right now, but we're working hard to get more stock available for you.
What's trending in garden?
Garden ideas for the month
With dryer days (hopefully) here to stay, make sure your lawn is in tip-top condition...
Create the perfect outdoor space
Fill your garden with fun
Create a spot for little ones for them to run, slide, jump or bounce into summer. Pick up a paddling pool for a cooling dip, set up a footie match or enjoy the old school classics of kites, pogo sticks or sandpits.
Ideas for any space
Have you thought about...
Garden DIY ideas
Garden power tools
Whether you're building palette furniture and herb gardens, or putting up sheds and adding more shelving for storage. Pick up your drills, sanders and all the tools you need for a smoother, quicker finish.
The handyman's toolkit
Remember – measure twice, cut once! Tape measures, spirit levels and workbenches will help you reduce any redo's and get the job done.
All hands on deck
Take the time to mend, update or even build your fences or decking, ready for summer entertaining. Our handy fencing and decking guides can help.
A splash of paint
Don't fancy a full DIY task? A splash of paint or wood stain can quickly revamp your structures and add a little refresh to your garden.
More gardening advice
Gardening guides
A helping hand...
Why buy at Argos?
The great outdoors doesn't exclude your garden and no matter the time of year your garden can look tidy. It need not be a labour-intensive task with modern machinery. Hedge trimmers, leaf blowers, lawnmowers and shredders are easily affordable. Take some garden inspiration from us – use features like solar lights, chimeneas and garden furniture to give your garden some character. Check our clearance pages to see if there are any discounts on garden products.