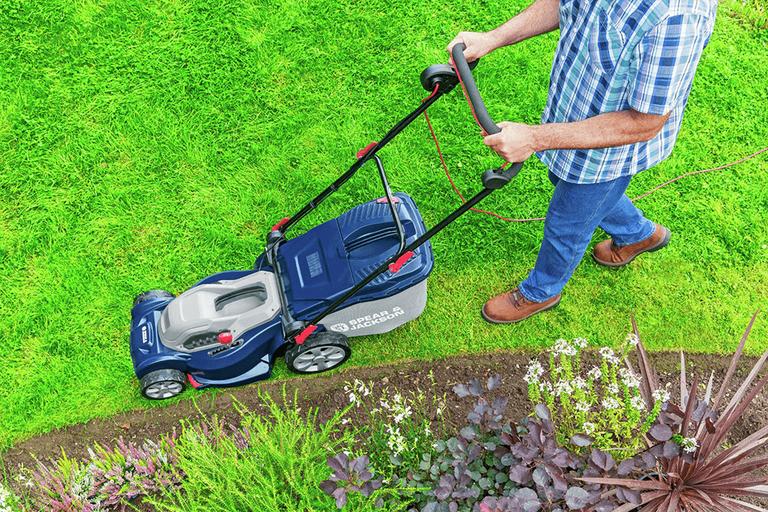 These products are very popular right now, but we're working hard to get more stock available for you.
What's trending in garden?
Garden ideas for the month
With dryer days (hopefully) here to stay, make sure your lawn is in tip-top condition...
Create the perfect outdoor space
Fill your garden with fun.
Create a spot for little ones for them to run, slide, jump or bounce into summer. Pick up a paddling pool for a cooling dip, set up footie match or enjoy the old school classics of kites, pogo sticks or sandpits.
Open an outdoor bar
We love the idea of your own beer garden, rum shack or a bar on wheels. It's a great social spot for outdoor gatherings – just make sure your mixologist has all the kit they need.
Add some artificial plants
Not so green-fingered? Don't worry, our beautiful range of faux foliage is completely stress-free and will have the neighbours thinking you're an expert.
Light it up
Extend your evenings by brightening up your outdoor space – think soft solar lanterns, magical fairy lights or smart lighting controlled by your voice or phone.
Ideas for any space
Have you thought about...
More gardening advice
Gardening guides
Grey rattan garden chair and table.
Man using a hedge trimmer.
A helping hand...
Why buy at Argos?
The great outdoors doesn't exclude your garden and no matter the time of year your garden can look tidy. It need not be a labour-intensive task with modern machinery. Hedge trimmers, leaf blowers, lawnmowers and shredders are easily affordable. Take some garden inspiration from us – use features like solar lights, chimeneas and garden furniture to give your garden some character. Check our clearance pages to see if there are any discounts on garden products.