Garden inspiration
Helpful advice to tidy your garden after autumn weather, and the best ideas on how to get ready for winter.
Before the weather gets too cold, it's time to get outside and prepare your garden for winter. Follow our hints and tips to pack away furniture, clear away fallen leaves and easily tidy up autumn debris. Making space for outdoor lights to brighten up chilly evenings as we head towards the festive period.
Trending topics
Ideas for the month
Tidy my garden
It's all in the prep...
Winter months bring unpredictable weather. Be prepared for unexpected storms, strong winds or even cold snaps of frost and snow with helpful storage and essential garden tools.

By keeping your garden tidy now, you'll help prepare and protect it for the chilly months ahead.
Tidy essentials
Christmas is coming...
Grab a ladder
Use a ladder for securing outdoor lights to high places such as trees or roofs. Wait for clear weather conditions and have another person with you when doing this, so they can hold the ladder steady.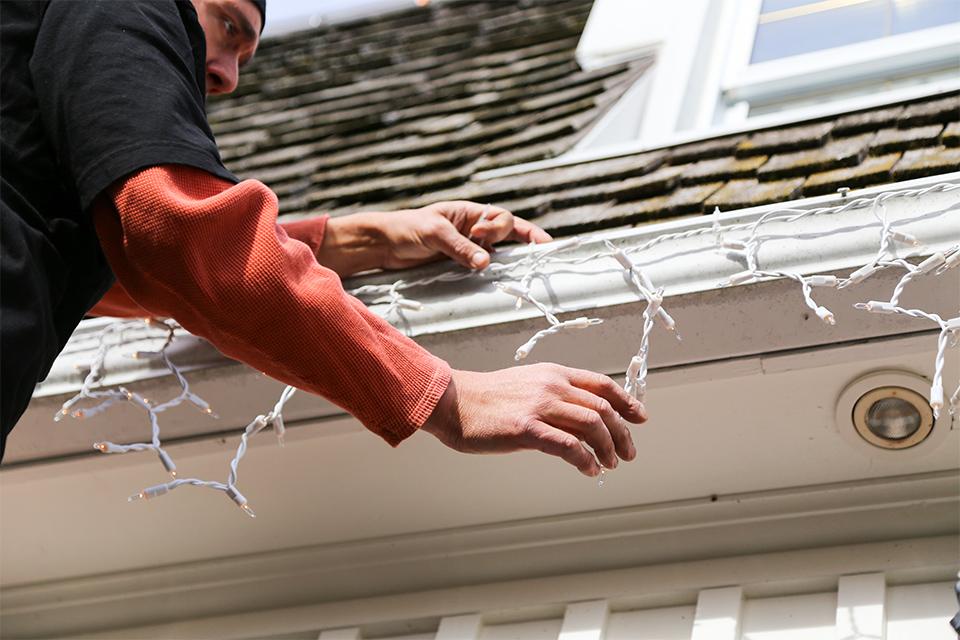 Fixing your lights
To attach your lights and decorations, fittings will need to be purchased separately. We recommend suction hooks for windows, cup hooks for walls and specialist gutter hooks for gutters.
Big on batteries
Battery powered lights are the easiest to operate outdoors as you don't have to worry about reaching sockets. Just make sure the battery pack is in a safe and reachable spot to turn them on and off.
Extension leads
For mains powered, use an indoor socket, making sure cables can safely go through windows or doors, and are thin enough so they can be closed after. Or use a weatherproof outdoor socket.
Recommended garden tidy tools
Need some advice?
Feeling inspired?
Helpful how-tos
Gardening guides
Group of people around table outside, eating dinner.
A helping hand...
Why buy at Argos?
The great outdoors doesn't exclude your garden and no matter the time of year your garden can look tidy. It need not be a labour-intensive task with modern machinery. Hedge trimmers, leaf blowers, lawnmowers and shredders are easily affordable. Take some garden inspiration from us – use features like solar lights, chimeneas and garden furniture to give your garden some character. Check our clearance pages to see if there are any discounts on garden products.