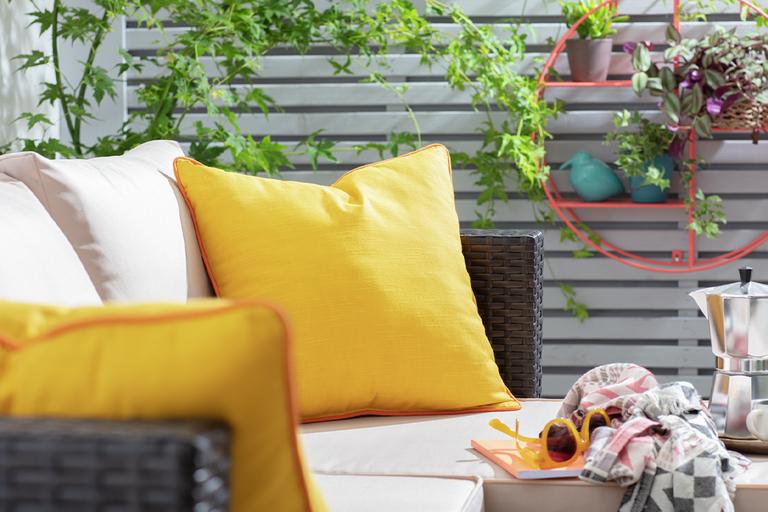 From beautiful planters to ambient lighting, these are some of our favourite ways to create a stunning garden.
How to decorate a garden
1. Place some pots and planters
Give your plants somewhere beautiful to grow. A planter adds charm and character, and when your flowers start to bloom you'll get a beautiful pop of colour.
2. Brighten your beds and paths
Illuminate your paths and flower beds with some in-ground torches and lanterns. When the nights draw in, this extra lighting provides a gentle ambience.
3. Light up your patio
Solar lights are an easy way to keep the darkness at bay. Low maintenance and simple to install, they're a popular choice for brightening decking and patio areas.
4. Add floral fakery
No water required! These artificial plants are sure to trick even the most eagle-eyed gardeners. These plants add greenery and won't fade when the seasons change.
5. Brush up your borders
It's easy to let your lawn edges get messy and untidy. A beautiful border provides a tidy solution that stops your grass and flower beds encroaching on each other.
6. Create a cosy corner
A bench doesn't take up too much room in your garden, and creates the perfect spot for book reading, tea drinking or an afternoon snooze in the sunshine. Bliss!
7. Attract some wildlife
Keen bird watcher? Our beautiful bird tables can make an attractive addition to your garden, as well as entice some wildlife for you to watch while you enjoy your outside space.
8. Bring the inside out
These cushions and rugs are the perfect way to cosy up your patio or decking. Ideal for sprucing up your space when entertaining guests.
9. Add some finishing touches
These accessories, small and large, will put the final touches on your newly decorated garden.
Garden ornaments and accessories
Brighten up your outside space with some delightful decorations.
More garden inspiration
Why buy at Argos?