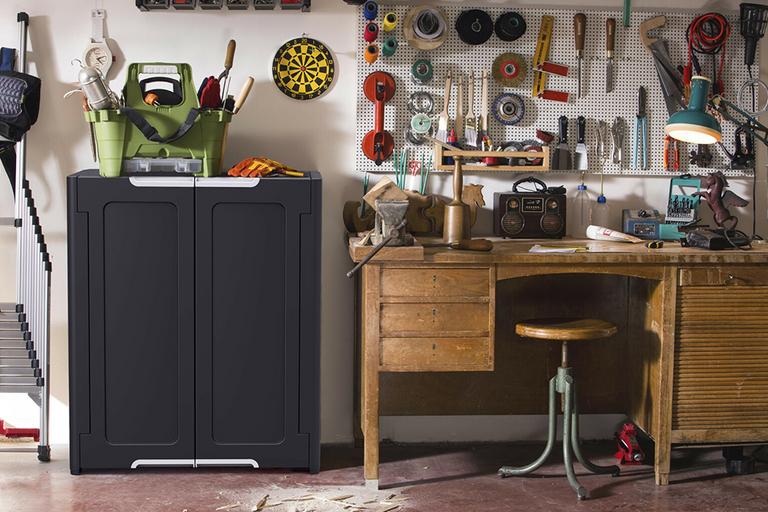 Garage storage solutions
Create a tidy storage space with our garage organisation tips.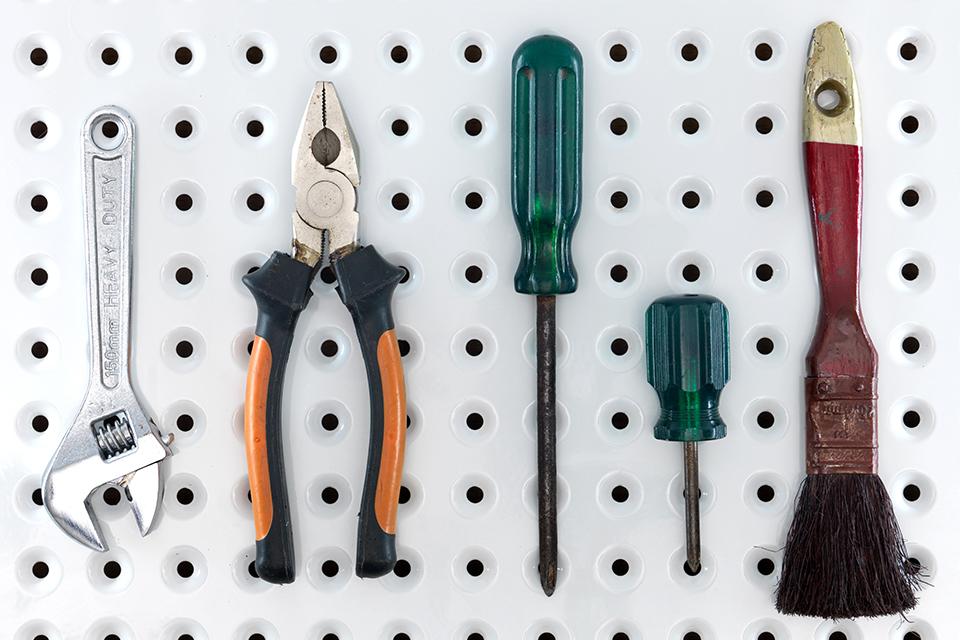 Pegboard storage
One way to free up space in your garage is to install a pegboard. Simply mount the unit to your chosen wall, add hooks and you're ready to go. Use it to hang all the things you want to organise, like paint brushes and hand tools.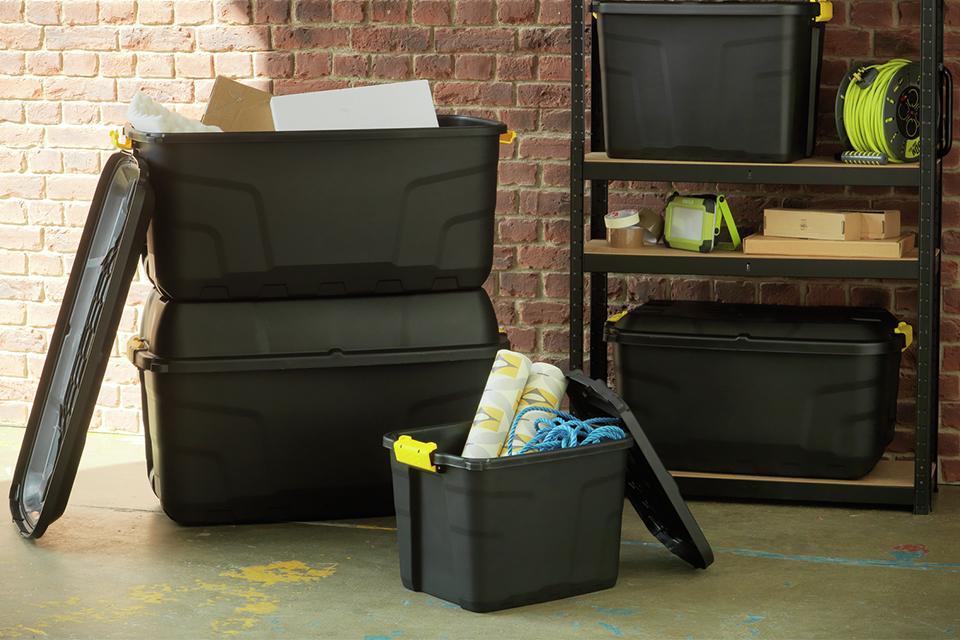 Storage boxes
Storage boxes are a good starting point for getting your garage organised. Label them with what's inside so you know which things go where. For seasonal storage or seldom-used items, opt for sealable boxes that offer sturdy protection all-year round.
Wall-mounted bike racks
Bikes and scooters can be awkward to store, especially if your garage is a little tight on space. With a wall-mounted bike rack, you can tuck them neatly away so they're easily accessible but also contained and out the way.
Christmas decorations storage
After the frenzy of Christmas is over, it's time to pack away the decorations for another year. Once boxed up, they're likely to stay in storage till November, so it's important to keep them safe, dry and in good condition. Using plastic tubs with tight-fitting lids is often preferable to cardboard boxes, as these can better withstand a harsher garage environment.
Garage shelving ideas
Turn you garage into an orderly space with shelving units and storage racks. Whether you need a place for your garden tools, sports gear or DIY equipment, a shelving unit fits the bill. There are many types to choose from, including plastic units that are easy to assemble and metal frameworks for heavier loads.
4 easy ways to utilise your garage space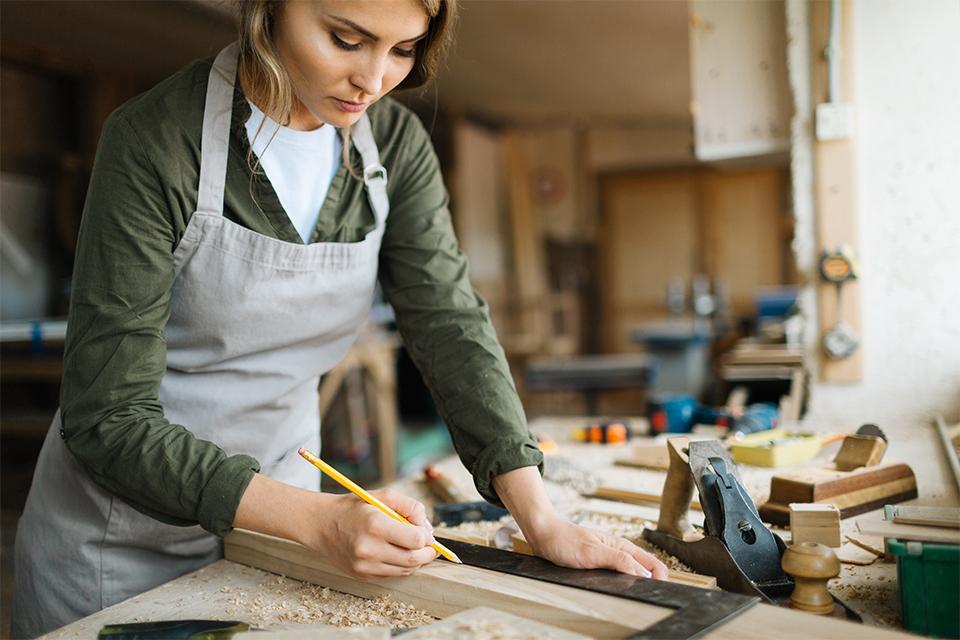 1. Set up a garage workshop
If you want to set up a workshop at home, the garage is the natural choice. Aside from being a place where tools are commonly kept, it provides a space away from the house where you can work without distraction. With a dedicated work space like this, you can embark on all sorts of home improvement projects and hobby-related activities.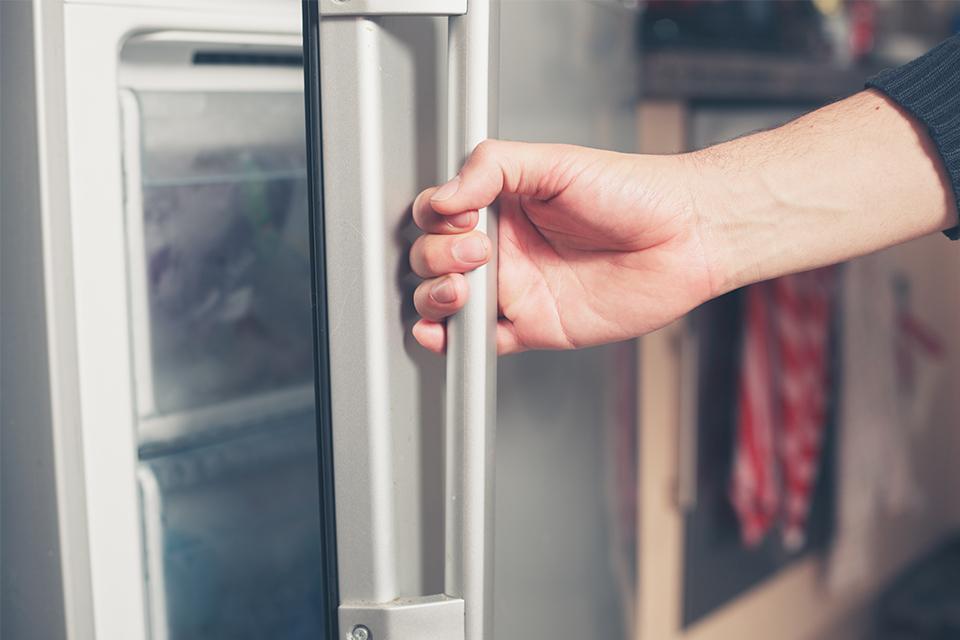 2. Add a garage freezer
Having a bulky freezer in the kitchen can take up valuable room, so keeping it in your garage may be a better option. However, before you make the move, you'll need to be sure that it can run in this sort of environment. Typically, freezers work in conditions no colder than 10°C, but some freezer models are able to endure lower temperatures.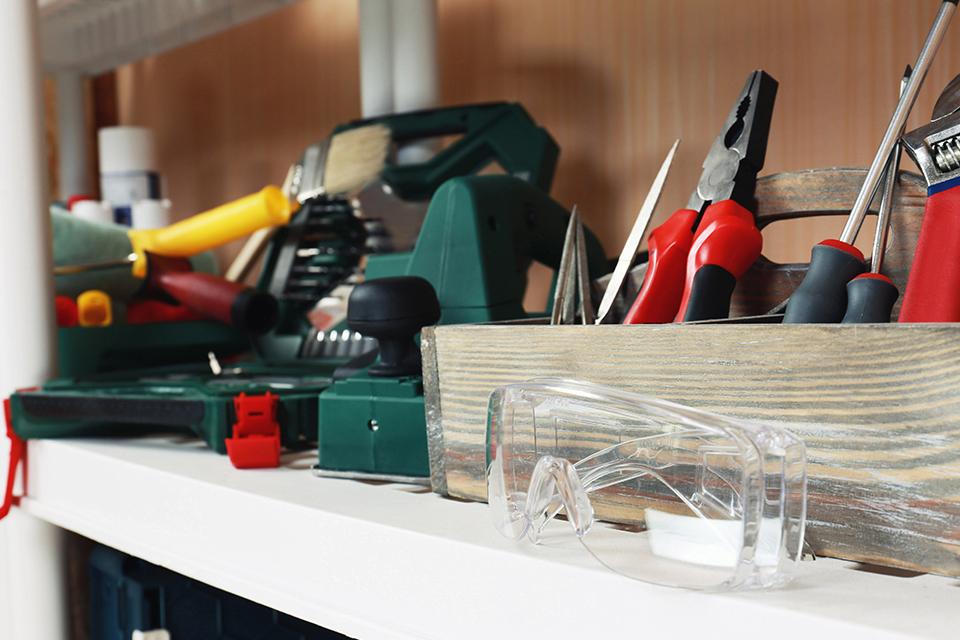 3. Install tool storage
From toolboxes and wall cabinets to storage bins and shelves, there is no shortage of ways in which you can store and organise your tools. They can be arranged in size order, by function or even colour coded for at-a-glance readiness. Even if you don't have any space to hang them up, make sure they're located somewhere that's easy to find.
4. Organise your garage into zones
To make your garage a more usable space, consider dividing it up into zones of organisation. You could allocate areas for items such as sports equipment, garden tools and decorating materials. By doing this you'll always be able to find what you need.
More help and inspiration
Why buy at Argos?