The biggest releases right now, and the most exciting pre-orders on the horizon.
Get ready to play
Call of Duty: Modern Warfare
Modern Warfare is back! The epic reimagining of the iconic series promises an incredibly raw and gritty narrative, visceral single-player campaign and the ultimate online playground. Prepare to go dark from 28 October on the PS4 and Xbox One.
Get ready for Call of Duty: Modern Warfare
Are you prepared for the latest Call of Duty? Be the best you can be with brand new controllers, accessories, and more. Be fully immersed and hear every enemy with a gaming headset, and lock onto targets easily with performance thumbsticks. Why not invest in a new gaming chair or 4K TV for the best possible experience? Prepare to go dark from 28 October.
FIFA 20
The World's Game brought to life: live the prestige of the professional stage and experience all-new authentic street football with EA Sports Volta. Powered by Frostbite, the gameplay has been given a complete rethink with Football Intelligence to elevate every moment on the pitch. Break new ground and express your style in football playgrounds all over the world on PS4, Xbox One and Nintendo Switch.
Tom Clancy's Ghost Recon: Breakpoint
Injuries that'll leave you limping, deadly enemies as well trained as you and no AI companions to help you: the newest Ghost Recon has clearly taken a page from survival games. Play solo or with up to three friends online as elite soldiers on PS4 and Xbox One from 4 October.
Overwatch on Nintendo Switch
The fight for the future has arrived on the Switch! Choose from an ever-growing roster of heroes from around the globe in the acclaimed team-based shooter. Overwatch: Legendary Edition includes all the latest heroes, maps and updates. Plus, use motion controls to line up your perfect shot - only on the Nintendo Switch.
The Outer Worlds
Welcome to the future. Your actions decide the fate of an ominous space colony in this first-person sci-fi RPG. Lost in transit while on a colonist ship bound for the furthest edge of the galaxy, you awake decades later to find yourself in the midst of a deep conspiracy threatening to destroy the colony. Determine the fate of everyone in Halcyon from 28 October on PS4, Xbox One and Nintendo Switch.
Luigi's Mansion 3
Fire up your Poltergust G-00, Luigi is back to his ghost-hunting best in Luigi's Mansion 3. New to the series is Gooigi, who can get to places Luigi can't in this monstrously large luxury hotel. Pass a Joy-Con to a friend to turn Gooigi into a co-op experience. Prepare to be spooked on the Switch this Halloween from 31 October.
Our top picks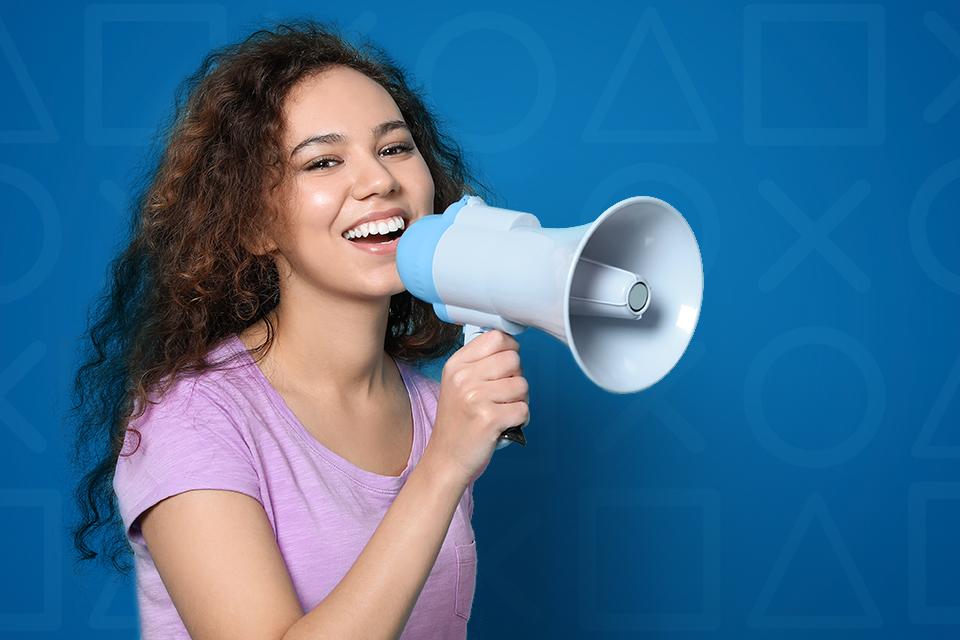 Sony announces the new PlayStation 5!
The next generation of PlayStation is coming. More of a revolution than an evolution, discover graphics and effects previously unattainable thanks to a much more powerful CPU and GPU. Plus, it'll have the ability to include ray tracing, allowing heightened realism and a better audio experience. The PS5 will also have bigger and faster system memory and an SSD.
Plus, the new controller promises to be more tactile and immersive than before: crashing a car, being tackled, or even running through grass can all feel different, while adaptive triggers mean developers can program the resistance to match the drawing of a bow or acceleration of a car.
The PlayStation 5 will be available in time for Holiday 2020. We cannot wait.
Nintendo Switch Lite
The new edition of the Switch is designed for handheld gaming: compact, lightweight, with built-in controllers, it's perfect for gaming on-the-go. Choose from 3 colour choices, play your favourite Nintendo Switch games in handheld mode and sync up with other consoles from the Nintendo Switch family.
SEGA Mega Drive Mini console
The iconic console that defined a generation is now out in miniature form. The SEGA Mega Drive Mini console comes loaded with 40 legendary games including Ecco the Dolphin, Castlevania: Bloodlines, ToeJam & Earl, Sonic the Hedgehog, Altered Beast, and many more. Just plug and play!
Don't miss out
Take home brand new releases, discover hidden gems and pre-order upcoming games today.
Pre-order by console
Gaming guides and more
Why buy at Argos?
Plan ahead
Whether you're into shooters, RPGs or sports games, there's loads coming up to be excited about. We've got all the notable releases for PS4, Xbox One and Nintendo Switch, as well as selected big titles for PC – definitely something to think about when planning your Christmas gifts. The only thing better than new games are bundles of consoles, games and accessories. We sell many throughout the year but keep an eye out on Cyber Monday for some unbelievable prices.
If you're buying for someone who has games covered, help make their experience better in other ways. Gaming chairs are particularly pragmatic as they improve posture, increasing comfort and reducing cramps and pains. And for serious immersion, why not consider a Gaming headset to make online gaming even more epic.
Complete your gaming setup with the best viewing experience, including OLED TVs, which offer superior quality and colour contrast. If you're unsure of the details, check out our TV guides and advice. Of course, you can't beat the immersion of VR so find out what all the hype is about this Christmas with our VR headsets, games and starter kits.