The biggest releases right now, and the most exciting pre-orders on the horizon.
Get ready to play
Ghost of Tsushima
In 1274, the fearsome Mongol Empire invades the Japanese island of Tsushima and slaughters its legendary samurai defenders. Jin Sakai is one of the last survivors of a noble samurai clan. To combat foes, he must pioneer deadly new fighting techniques - the way of The Ghost - and wage an unconventional war for the people of Japan. Only on PS4.
Paper Mario: Origami King
Join Mario and his new companion Olivia on a comedic adventure that will take you to the far corners of a papercraft world! Face off against the Origami King and his army of paper invaders, team up with some extraordinary companions and master magical powers on your quest to save the world on Nintendo Switch.
Rocket Arena
Welcome to a world where the rules are written in rocket fuel! Rockets rule everything in Rocket Arena, an explosive 3v3 shooter where you're never out of the action. Unearth new strategies and tactics based on your squad, explore a wide variety of dynamic maps, and discover the true depth of rocket gameplay.Master your hero's unique rockets and abilities to rule the arena and become a champion from on PS4 and Xbox One.
The Last of Us: Part II
Set five years after their dangerous journey across the post-pandemic US, Ellie and Joel have finally found peace with fellow survivors. When a violent event disrupts that peace, Ellie sets off on a relentless journey to carry out justice and find closure. The story continues, only on PS4.
Marvel's Iron Man VR
Don the PlayStation VR headset to suit up as the Armored Avenger in an original Iron Man adventure! Using two PlayStation Movemotion controllers, fire up Iron Man's RepulsorJets and blast into the skies with an arsenal of iconic Iron Man gear at your fingertips. Face off against one of Iron Man's greatest foes in high stakes, action-packed battles, only on PS VR.
Animal Crossing: New Horizons
The beloved Animal Crossing franchise is ready for its Nintendo Switch debut! Leave the city behind and start a new life on a deserted island where a rich wealth of untouched nature awaits. Build your dream homestead and make friends with new arrivals. Start your new island life only on Nintendo Switch.
Fast & Furious: Crossroads
Gear up for high-stakes cinematic action in a new chapter in the Fast & Furious saga as you join the family to hunt down an international crime syndicate. Then play online with friends and create your own crew for revolutionary multiplayer action and spectacular mayhem. Out from 7 August on PS4 & Xbox One.
Top picks
Register your interest: PlayStation 5
Sign up to the first to hear about the new PlayStation 5 coming in late 2020.
Expect a completely redesigned DUALSHOCK controller, stunning visuals thanks to the addition of ray tracing, "3D Audio", backwards compatibility, and faster loading times. There'll also be a brand new game exclusive to the PS5: Godfall, a looter-slasher fantasy RPG.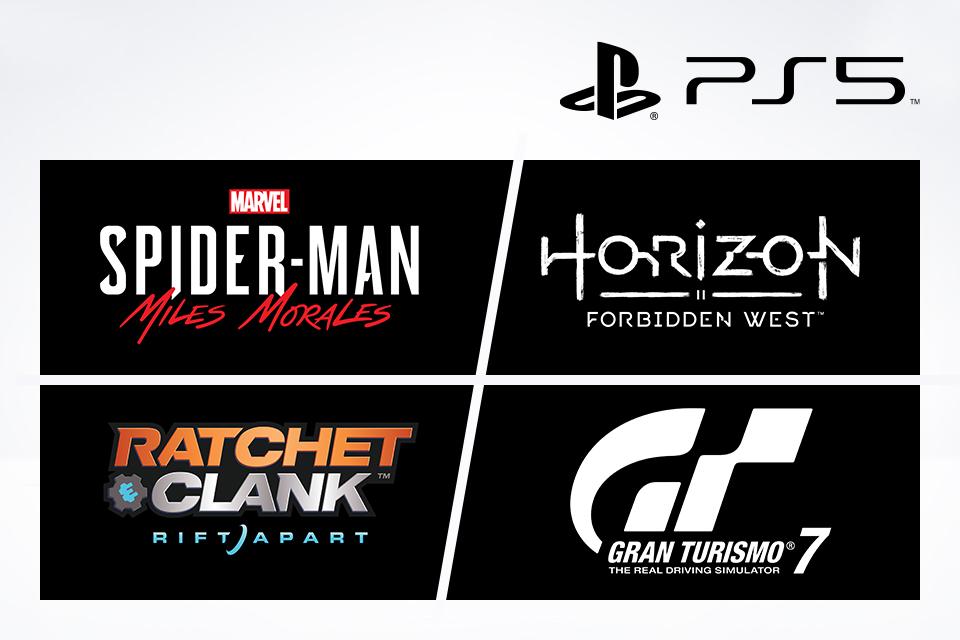 New titles coming to the PlayStation 5
Sony have announced lots of exciting new titles for the PS5, with their standouts being two sequels to best-selling games. Web-sling your way through New York in Spider-Man: Miles Morales and battle against robot dinosaurs in Horizon: Forbidden West.
Also returning are fan favourites Ratchet and Clank in a brand new adventure and return to the race track with Gran Turismo 7. All of these titles and more will be available exclusively on the PS5.
Register your interest: Xbox Series X
Sign up to the first to hear about the new Xbox Series X launching in late 2020.
Expect a more powerful Xbox than ever before, with backwards compatibility, the ability to suspend and resume multiple games, and a sleek, tall design. Plus, it's super quiet (despite how much power it holds). Extra exciting, Microsoft have also announced that Halo Infinite will be released alongside it.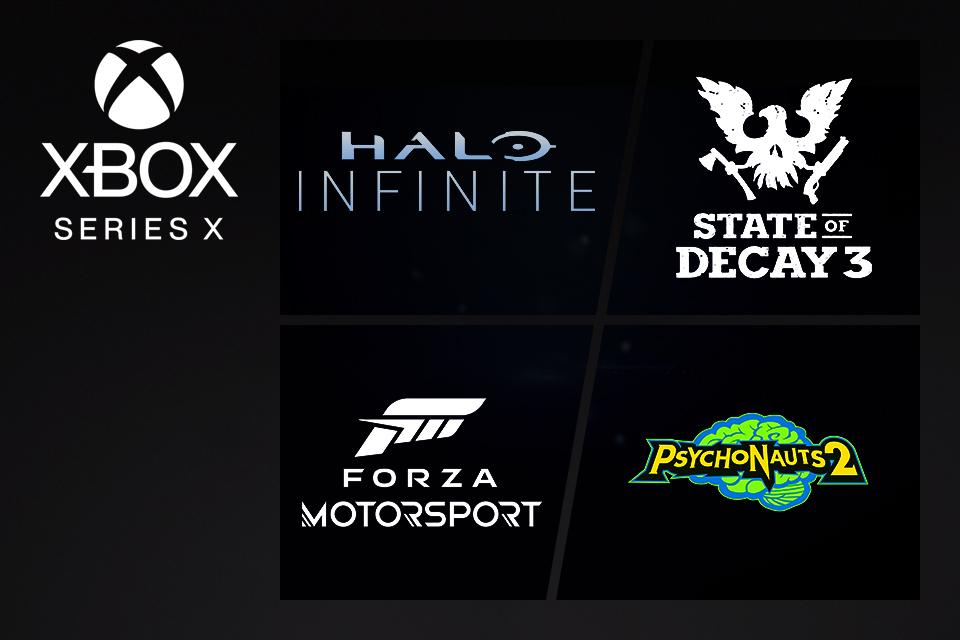 New titles coming to the Xbox Series X
Microsoft have announced a plethora of titles to be available on the Xbox Series X, including Halo Infinite, the latest in the legendary first-person shooter Halo series.

Survive the zombie apocalypse in sequel State of Decay 3, race to victory in a brand-new addition to the Forza Motorsport series, and save the leader of a league of psychic super spies with the long-awaited sequel to the much-loved platformer Psychonauts.
Xbox Smart Delivery
Smart Delivery will ensure that you always play the best version of the games you own for your Xbox console, across generations. Simply look for the "Smart Delivery" on your next purchase of an Xbox One or Xbox Series X game, and you'll be able to play it on either console. Not only that, but your save data is kept, so you can simply pick up where you left off.
Xbox Series X games showcase
Get an exciting preview of titles to be available on the Xbox Series X, including Fable, State of Decay 3, Ori & The Will of the Wisps, Psychonauts 2, Forza Motorsport, Destiny 2: Beyond Light, and of course, Halo Infinite.

The Xbox Series X will launch later this year.
Unmissable games
Take home brand new releases, discover hidden gems and pre-order upcoming games today.
Pre-order by console
Gaming guides and more
Why buy at Argos?
Plan ahead
Whether you're into shooters, RPGs or sports games, there's loads coming up to be excited about. We've got all the notable releases for PS4, Xbox One and Nintendo Switch, as well as selected big titles for PC – definitely something to think about when planning your Christmas gifts. The only thing better than new games are bundles of consoles, games and accessories. We sell many throughout the year but keep an eye out on Cyber Monday for some unbelievable prices.
If you're buying for someone who has games covered, help make their experience better in other ways. Gaming chairs are particularly pragmatic as they improve posture, increasing comfort and reducing cramps and pains. And for serious immersion, why not consider a Gaming headset to make online gaming even more epic.
Complete your gaming setup with the best viewing experience, including OLED TVs, which offer superior quality and colour contrast. If you're unsure of the details, check out our TV guides and advice. Of course, you can't beat the immersion of VR so find out what all the hype is about this Christmas with our VR headsets, games and starter kits.