Upcoming games
Discover the latest games and upcoming releases.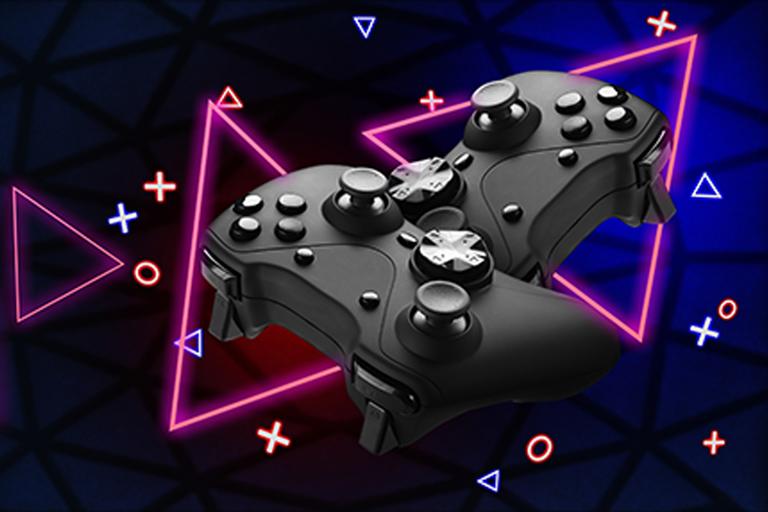 The biggest releases right now, and the most exciting pre-orders on the horizon.
Get ready to play
Minecraft Legends at Argos
Saints Row
Join the Saints in the biggest and best Saints Row ever created. Customise your character, car and crew before diving into epic gunfights and highspeed chases. Witness outrageous only-in-Saints-Row moments with a friend though co-op campaign play or take over Santo Ileso alone and let loose your inner anarchist!
Splatoon 3
Ink up the Splatlands - a sun-scorched desert inhabited by battle-hardened Inklings and Octolings. Enter a turf war in Splatsville; enter co-op mode in Salmon Run Next Wave or take control of Agent 3 in the new story mode.
Gotham Knights
Protect Gotham from some of the most infamous DC Super-Villains. Play as Batgirl, Nightwing, Red Hood and Robin and use the Batman Family's unique abilities to solve the mysteries of the darkest chapters in Gotham's history.
Hogwarts Legacy
Step into Hogwarts in the 1800s. After being accepted late into the Hogwarts School of Witchcraft and Wizardry you soon discover that you are no ordinary student. Enter the immersive open-world and decide the fate of the wizarding world as you know it.
Call of Duty: Modern Warfare II
Immerse yourself in the latest state-of-the-art gameplay in the Call of Duty franchise. Witness what makes Task Force 141 the renowned division it is today. Experience underwater sieges, black site liberations high in the mountains and many more high-stakes and highly classified missions.
Lord of the Rings: Gollum
Experience the untold parts of Gollum's story, from his time under the Dark Tower as a slave, to his time in Mirkwood with the Elves. The choices you make in game will influence which side of his personality comes through more. Will it be the more reasonable Smeagol, or the darker Gollum?
LEGO® Brawls
Build, customise and level up your LEGO® minifigure heroes in your own unique style. Brawl both online and via couch co-op, with online game modes such as 4v4 and battle royales, and a free-for-brawl couch co-op game mode, where it's every player for themselves!
Unmissable games
Get ready for original releases, exciting new sequels and next-gen gaming coming this year.
Pre-order by console
Gaming guides and more
Why buy at Argos?
Are you an avid gamer and anticipating the new releases this year? Get your hands on all the upcoming games at the earliest with our pre-releases. We've got all the notable releases for PS5, Xbox Series X and Nintendo Switch OLED, as well as selected big titles for PC – definitely something to think about when planning your Christmas gifts. Don't forget to check out our January sales as well.
Our gaming chairs are yet another thoughtful gifting option. They not only elevate the gaming experience but also improve posture and reduce cramps and pains that you might experience while gaming on a stretch. We have a lot of options from leading brands with cool aesthetics and credentials.
Don't let external sounds ruin your gaming experience with our gaming headsets. They deliver superior, clear, and crisp audio quality straight into your ears. Plus, the built-in mic will let you communicate with your fellow players. Make your gaming setup more exciting with our range of TVs that offer superior video quality. If you are unsure about what to buy, browse our TV guides and advice to get started.