The biggest releases right now, and the most exciting pre-orders on the horizon.
Get ready to play
Call of Duty: Modern Warfare
Modern Warfare is back! The epic reimagining of the iconic series promises an incredibly raw and gritty narrative, visceral single-player campaign and the ultimate online playground. Prepare to go dark on the PS4 and Xbox One.
Death Stranding
An all-new genre-defying experience from legendary game creator Hideo Kojima. With spectral creatures plaguing the landscape, and humanity on the verge of mass extinction, Sam (Norman Reedus) must journey across a ragged continent to save mankind from impending annihilation. Uncover the mystery of the Death Stranding from 8 November, only on PS4.
Luigi's Mansion 3
Fire up your Poltergust G-00, Luigi is back to his ghost-hunting best in Luigi's Mansion 3. New to the series is Gooigi, who can get to places Luigi can't in this monstrously large luxury hotel. Pass a Joy-Con to a friend to turn Gooigi into a co-op experience. Prepare to be spooked this Halloween, only on the Nintendo Switch.
Just Dance 2020
Gather your friends and corral your family: Just Dance is back with new hits and fan favourites to bust a move to. Team up with friends in Co-op mode, burn calories in Sweat mode and have little ones join the fun in Kids mode! Just Dance like nobody's watching on PS4, Xbox One, Nintendo Switch and Nintendo Wii from 5 November.
Need for Speed: Heat
Hustle by day and risk it all at night. In this white-knuckle racer, compete in showdowns, earn money and build your garage of custom high-performance cars. When night falls, take on the city's rogue police force looking to bring you down and swipe what you've earned. Battle your way into street racing's elite from 8 November on PS4 and Xbox One.
The Outer Worlds
Welcome to the future. Your actions decide the fate of an ominous space colony in this first-person sci-fi RPG. Lost in transit while on a colonist ship bound for the furthest edge of the galaxy, you awake decades later to find yourself in the midst of a deep conspiracy threatening to destroy the colony. Determine the fate of everyone in Halcyon on PS4, Xbox One and Nintendo Switch.
Pokémon Sword & Pokémon Shield
A whole new Pokémon adventure is coming to the Switch. Choose your brand new starter Pokémon: fire-type Scorbunny, grass-type Grookey and water-type Sobble. Explore the world of Galar, discover new Pokémon and battle in gyms to become Champion! Catch 'em all from 15 November, only on Nintendo Switch.
Our top picks
Star Wars: Jedi Fallen Order
Become a Jedi. Set during the aftermath of Star Wars Episode III, a lone survivor Padawan now is on the run and must stay one step ahead of the Empire. Single-player and story-rich, get ready to explore the galaxy, solve puzzles and hone your lightsaber-wielding skills! Feel the Force on PS4 and Xbox One from 15 November.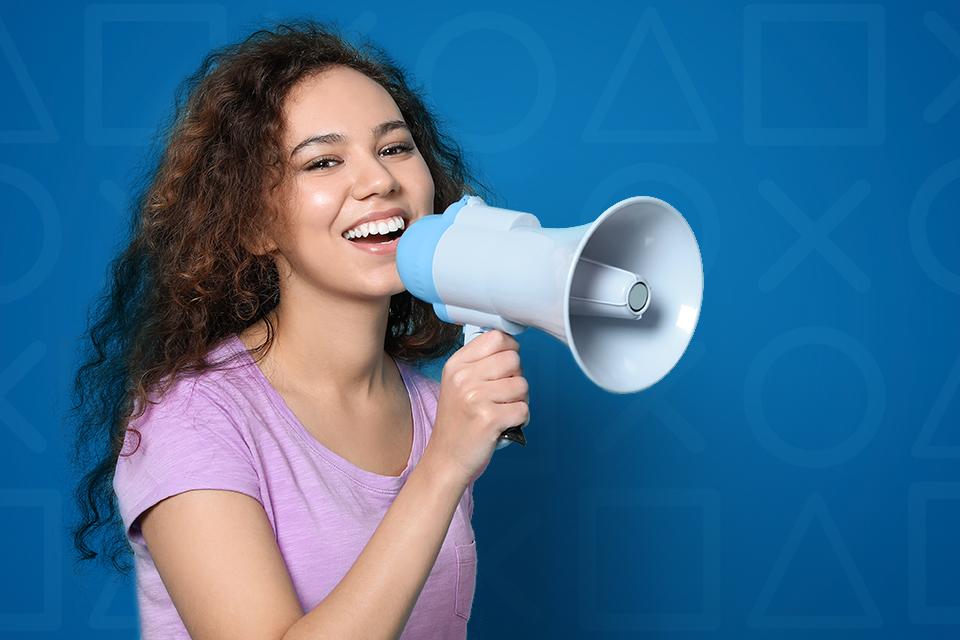 Sony announces the new PlayStation 5!
The next generation of PlayStation is coming. More of a revolution than an evolution, discover graphics and effects previously unattainable thanks to a much more powerful CPU and GPU. Plus, it'll have the ability to include ray tracing, allowing heightened realism and a better audio experience. The PS5 will also have bigger and faster system memory and an SSD.
Plus, the new controller promises to be more tactile and immersive than before: crashing a car, being tackled, or even running through grass can all feel different, while adaptive triggers mean developers can program the resistance to match the drawing of a bow or acceleration of a car.
The PlayStation 5 will be available in time for Holiday 2020. We cannot wait.
Nintendo Switch Lite
The new edition of the Switch is designed for handheld gaming: compact, lightweight, with built-in controllers, it's perfect for gaming on-the-go. Choose from 3 colour choices, play your favourite Nintendo Switch games in handheld mode and sync up with other consoles from the Nintendo Switch family.
New tori console
Discover creative, family-friendly gaming with the new tori console. Dive into tori's magical worlds and enjoy interactive play that encourages individual imagination, collaboration and creative thinking. Power-up your play with tori's breakthrough Mirror Play technology, a 3D tracking solution, which creates a truly immersive experience.
Xbox Elite Wireless Controller Series 2
Play like a pro with the world's most advanced controller, designed for competitive gamers. Enhance your aim with adjustable-tension thumbsticks, fire even faster with shorter hair trigger locks, and stay on target with a wrap-around rubberised grip. Designed for extended gameplay with limitless ways to customise, this is a must for pro players. Expect high demand!
Don't miss out
Take home brand new releases, discover hidden gems and pre-order upcoming games today.
Pre-order by console
Gaming guides and more
Why buy at Argos?
Plan ahead
Whether you're into shooters, RPGs or sports games, there's loads coming up to be excited about. We've got all the notable releases for PS4, Xbox One and Nintendo Switch, as well as selected big titles for PC – definitely something to think about when planning your Christmas gifts. The only thing better than new games are bundles of consoles, games and accessories. We sell many throughout the year but keep an eye out on Cyber Monday for some unbelievable prices.
If you're buying for someone who has games covered, help make their experience better in other ways. Gaming chairs are particularly pragmatic as they improve posture, increasing comfort and reducing cramps and pains. And for serious immersion, why not consider a Gaming headset to make online gaming even more epic.
Complete your gaming setup with the best viewing experience, including OLED TVs, which offer superior quality and colour contrast. If you're unsure of the details, check out our TV guides and advice. Of course, you can't beat the immersion of VR so find out what all the hype is about this Christmas with our VR headsets, games and starter kits.