Gaming advice and inspiration
All of our gaming guides in one place.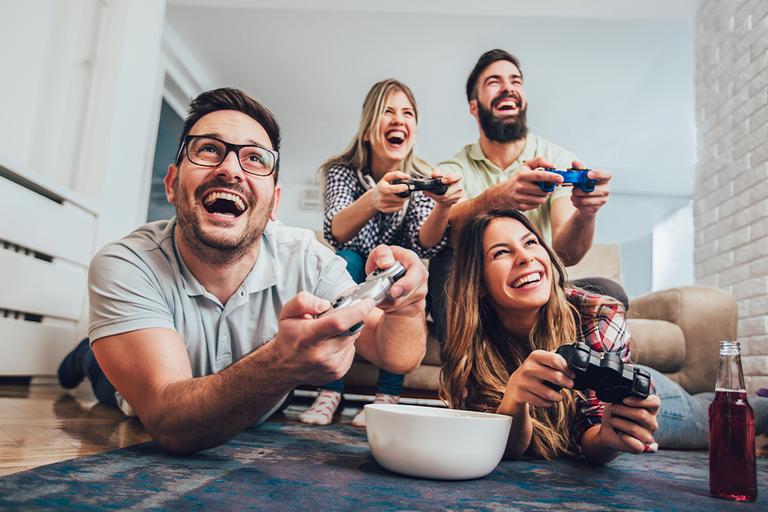 Discover everything you need to know about gaming, from the latest consoles to high spec gaming PCs. Get up to date on the newest titles, find the perfect games for kids or treat yourself to a new headset, accessory or even your own gaming room.
New and trending games
Upcoming games
Get ready to play the biggest releases right now, and the most exciting pre-orders on the horizon.
Console gaming
Games console guide
PS5, Xbox or Nintendo Switch? Find the right console for the way you like to play.
Gaming for kids
Learn all about age appropriate games, consoles and parental controls for smaller gamers.
4K TV guide
See the difference upgrading to 4K can make, with dazzling, crystal clear visuals for upgraded gaming.
Top gaming consoles
PC gaming
Must-have gaming gear
Which are the best gaming headsets?
Hear everything. The best headsets have high sound quality for an immersive experience with clear dialogue and sound effects. Not only do you want great audio, but a quality microphone for voice clarity and less background noise.
Can't stand wires? Many of our top-end headsets are wireless – look for ones with a long battery life for interruption-free gaming. Finally, they're designed to be ultra-comfortable so you can play without needing to give your ears a break
Ready for the next level? With 3D audio, you'll hear sounds as if they are happening around you. Whether listening for your enemies' footsteps to know the direction they're coming or simply the realism of raindrops falling, 3D audio immerses you in the virtual world.
More to play with
Digital downloads
Enjoy your new game, add-on or software without the wait by using a digital download.
Gaming offers
Save as you play with offers and promotions on consoles, accessories and games.
More inspiration
All video games and consoles
Browse our full range of video game consoles and video games.
Technology advice and articles
Jargon-free advice on mobiles, tablets, laptops, smart tech and more.
All advice and inspiration
See our full range of articles and guides on everything from home ideas to your wellbeing.
Why buy at Argos?