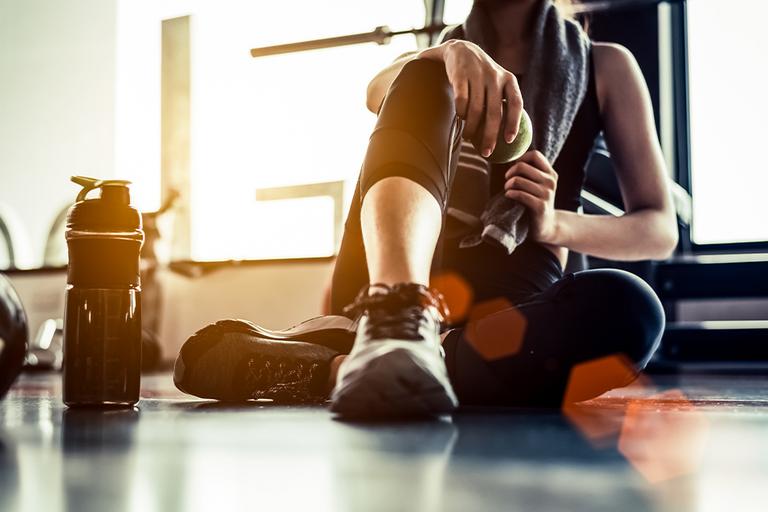 We've got some great routines to build up a sweat, burn off the calories and workout your entire body. With equipment, or without (well, with just a mat), we've got plenty of ideas to help get the ball rolling.
HIIT workout
15-min HIIT workout
A short but intense HIIT (high intensity interval training) workout which can be done on your lunch break, when your dinner's in the oven or whenever you have a spare 15 mins.
This workout consists of 6 exercises.
Spend 40 seconds per exercise then have a 20 second rest.
Repeat for a total of 3 rounds.
Feel free to modify any exercise at any time by using. lighter/heavier weights. It's better to do this than risk injury or feeling unfulfilled.
Kettlebell workout
5-min kettlebell workout
There's a huge range of kettlebell exercises that will work the whole body. We've pulled out 3 of our favourites which only take 5 mins - jackpot!
Do each exercise for 30 seconds, then rest for 10 seconds.
Repeat for a total of 3 rounds.
Modify your workout at any time by lowering or increasing your kettlebell weight.
Exercise ball workout
Exercise ball workout
With an exercise ball, pair of dumbbells and this single exercise, you can work multiple muscle groups at the same time, as well as helping to improve your balance and stability.
Do 4 sets of 10 repetitions.
Modify exercise by using lighter or heavier weights.
FITT cube workout
FITT cube workout
If you're looking for more variety or something a little more advanced, check out the FITT cube.
A self-contained multigym with a 7kg resistance band and integrated calorie and step counter.
Perform 100+ exercises that work you from head to toe and requires no additional equipment.
There's 2 hours worth of HITT exercises that you can do with this compact bit of kit.
Discover all of our fitness inspiration
Why buy at Argos?