Use up and down arrows to review and enter to select. Touch device users, explore by touch or with swipe gestures.
The best electric toothbrush for me
Unsure what's best for your oral hygiene? This guide will help you choose the right one for you.
Shop electric toothbrushes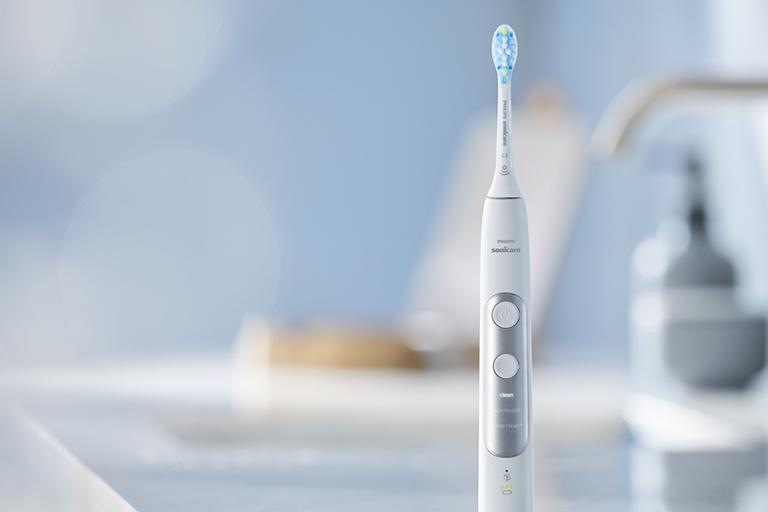 Quick shop
Are electric toothbrushes better than manual?
There's a lot of different opinions around which is best, so we've listed all the benefits of an electric toothbrush to help you decide for yourself.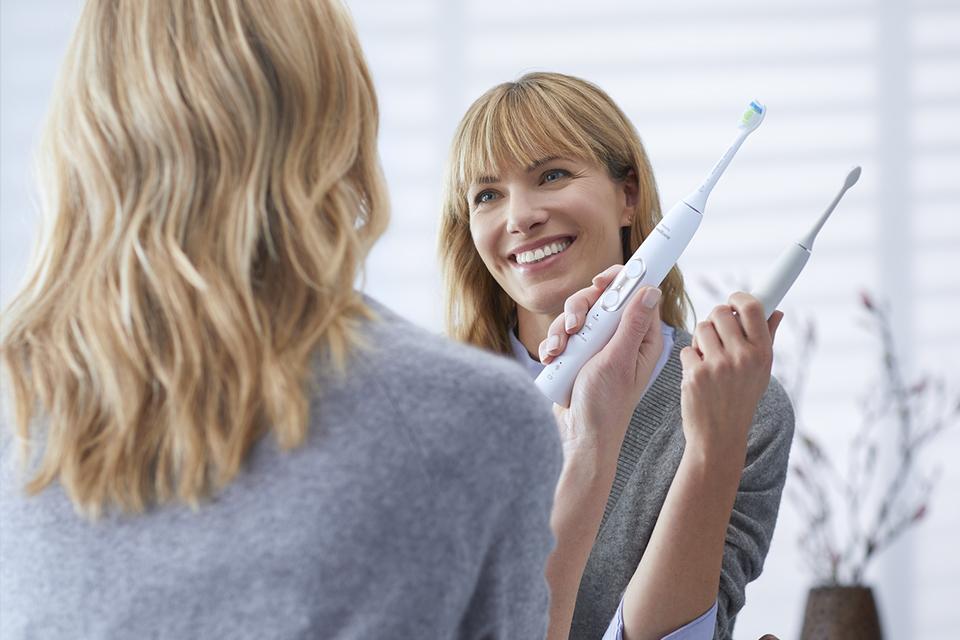 Electric brushes provide more movement variations than manual for extra effective plaque removal.
They've been shown to reduce plaque and gingivitis more than manual brushes.
They have built-in timers and some even have technology that ensures you're cleaning your teeth properly.
Generally much gentler on gums.
There's a variety of electric toothbrushes to suit individual needs, whereas different manual types are limited.
Better for brace wearers as they can get to plaque hidden behind brackets and wires.
They're also good for veneers as they won't scratch or damage their surface.
Can be useful for those with limited mobility. You don't need to move as much because they do the moving for you.
How to use your electric toothbrush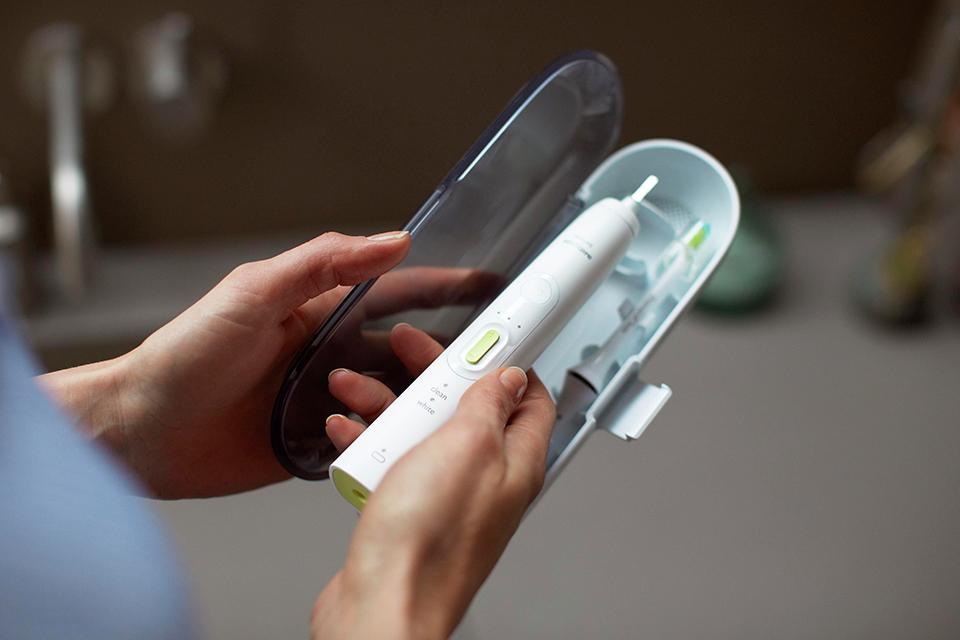 Brush for a minimum of 2 mins twice a day, using fluoride toothpaste. If your dentist has recommended a particular way of brushing then follow their advice, otherwise follow the 5 simple steps below.

After applying toothpaste, hold the brush against your teeth at a 45-degree angle.
Start on the outer surfaces, brushing slowly along the gum line. Stay on each tooth for a few seconds.
Move onto the inner surfaces following the same routine. Stay on the lower incisors for a little longer, where scale often forms.
Then clean the chewing surfaces gently, taking a few secs for each tooth.
Don't forget the tongue! Brush in a back-to-front motion to remove food particles for fresher breath.
Electric toothbrush reviews
Toothbrush features and functions
Most electric toothbrushes are rechargeable (no pesky batteries needed) and come with timers which buzz or vibrate after 30 secs, nudging you to move to a different part of the mouth. There are others which come with additional, snazzier features which we've called out below.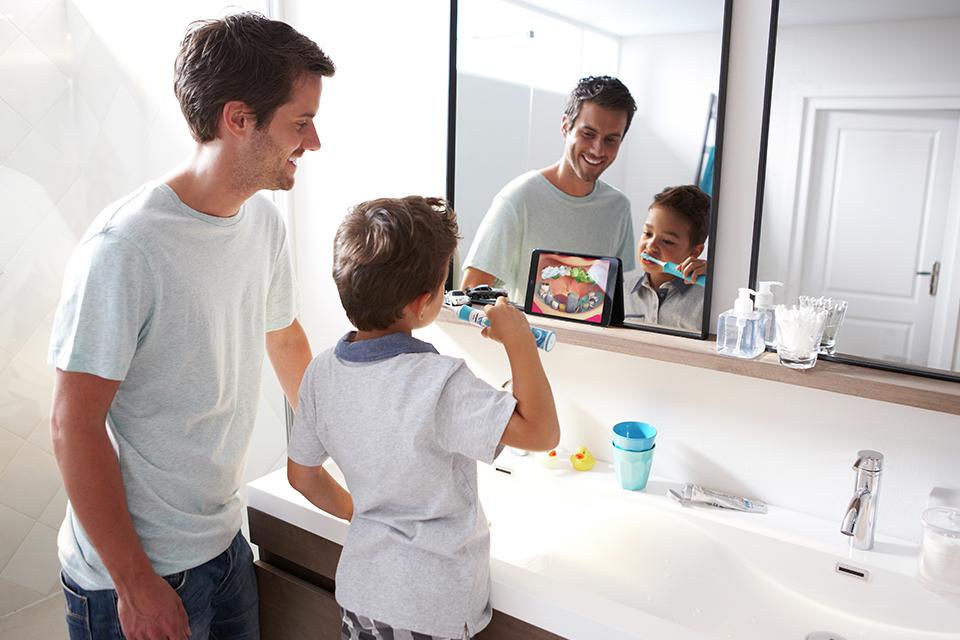 Toothbrush tech
Detection technology - Recognises which parts of your mouth have been cleaned and which haven't.
Smartphone connectivity - Connects via Bluetooth to help track and improve brushing habits.
Pressure sensors - If you press too hard, a light comes on helping to prevent damage.
Chargeable carry case - A carry case that also charges it. Handy!
Brush alerts – The brush will tell you when it's time to replace your brush head.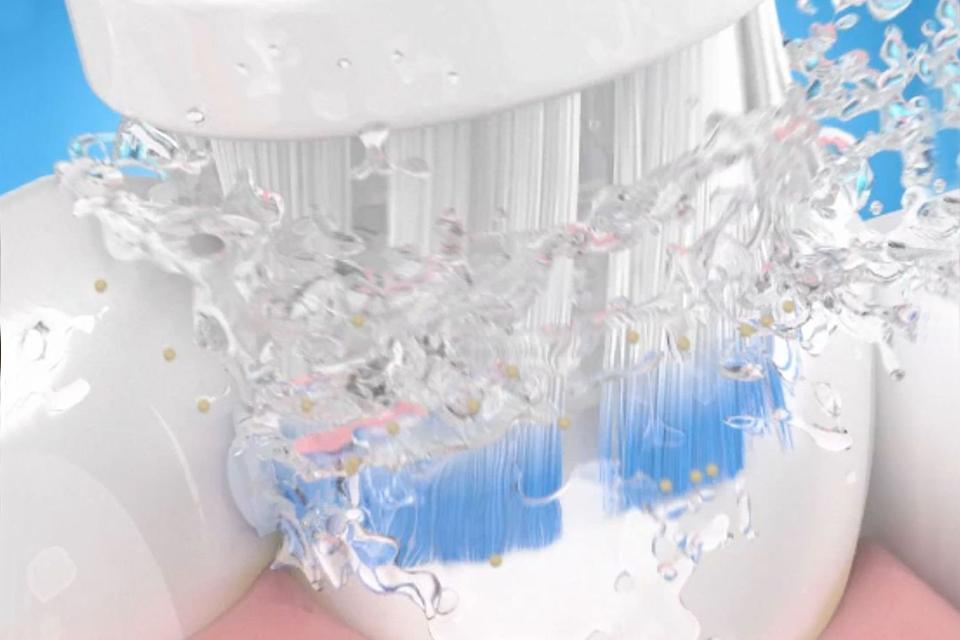 Toothbrush modes
Daily cleaning mode – Great for everyday plaque removal.
Polish mode – Helps gradually whiten teeth, often using dentist inspired polishing cups to give you naturally whiter teeth.
Sensitive mode – Can help with sensitive teeth and gums, especially when combined with a sensitive head. Recommended for children.
Massage mode – Helps to gently massage the gum line, especially effective if you suffer from gingivitis or bleeding gums.
Deep clean mode – Allows for a longer time spent brushing to ensure you clean all the hard to reach areas.
What about flossing?
What is an electric flosser? - An electric flosser works by spraying air or water between your teeth and gums.
Why floss? - Food particles can often get stuck between our teeth and might not be removed by brushing alone. Flossing can remove any debris and help to keep gums healthy.
When and how often should I floss? - The best time to floss is before you brush, as this removes any food or debris before you give your teeth a thorough clean with a toothbrush. Aim to floss at least once a day.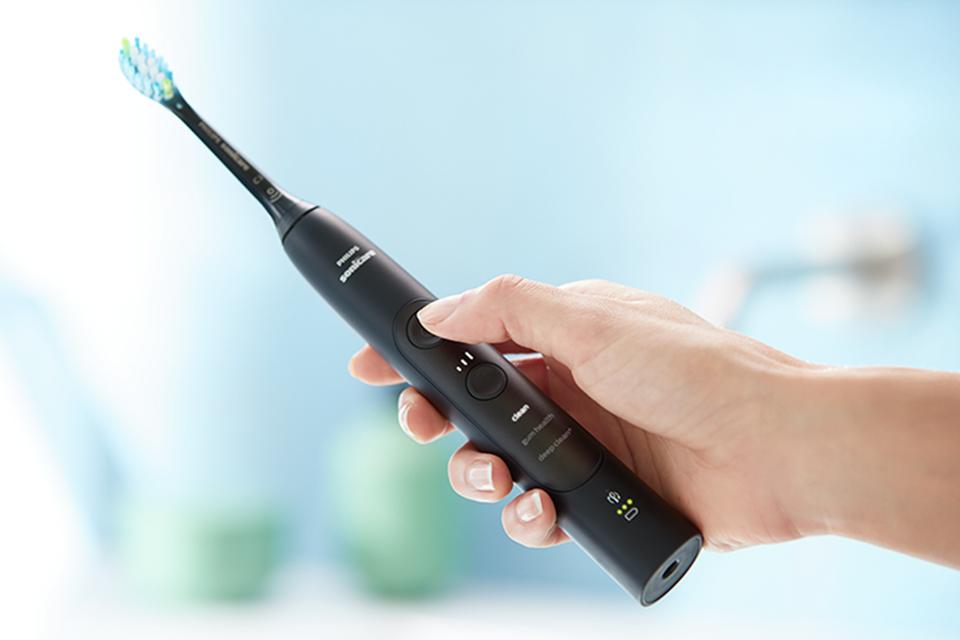 Toothbrush speeds
The faster the speed, the more efficient your electric toothbrush will be at breaking up plaque, so look out for the number of pulsations, rotations and vibrations. For children under 5, it's best to use a slower mode kids' toothbrush.
When to replace your brush head
Once the bristles are worn, it's time to swap brush heads. Most brands will offer different types of heads designed for specific functions like whitening, flossing or multi-directional cleaning. They can be pricey too, so best to buy in bulk.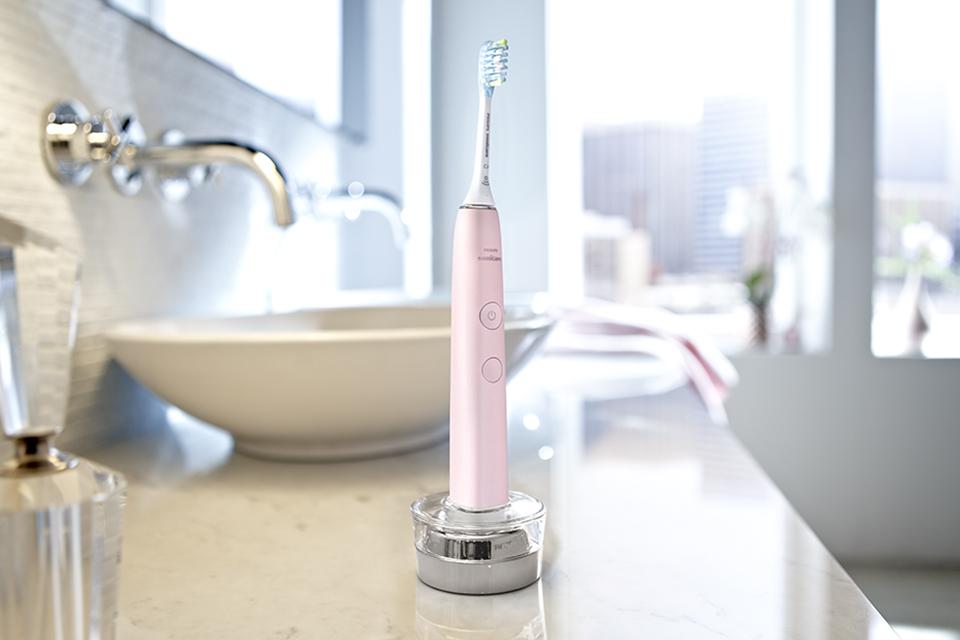 How long does the battery last?
On average, it takes between 8-15 hours to fully charge your toothbrush. Depending on the power of your battery, this can give you between 7-30 days worth of brushing. Most will have a 2-pin plug, so make sure you have an adaptor too.
Our top picks...
Shop by price
Shop the brands
Kids' electric toothbrushes
Kids' electric toothbrush
Our range of kids' toothbrushes are designed for smaller hands and come with softer bristled brush heads for a gentle clean. But if you're still unsure, our advice would be to check with your dentist first.
Toothpastes for tiny teeth
Your child's teeth and mouth are sensitive, so you want to choose low fluoride or fluoride-free toothpaste that will be gentler. As long as they brush for 2 mins, twice a day, their nashers will have the best chance of being squeaky clean and their oral hygiene tip top.
Make teeth brushing time fun!
Teaching kids the importance of teeth brushing can be tricky. The Disney MagicTimer app transforms it from a chore to a game! The longer they brush, the more secret images are revealed so more dedication rewards are earned. With incentives like that, they'll always look forward to teeth-cleaning time.
What can electric brushes do?
There are so many motions available on the market, and having plenty of options is great, but what do they all mean?
Take a look at these
More health and beauty guides
Why buy at Argos?