Use up and down arrows to review and enter to select. Touch device users, explore by touch or with swipe gestures.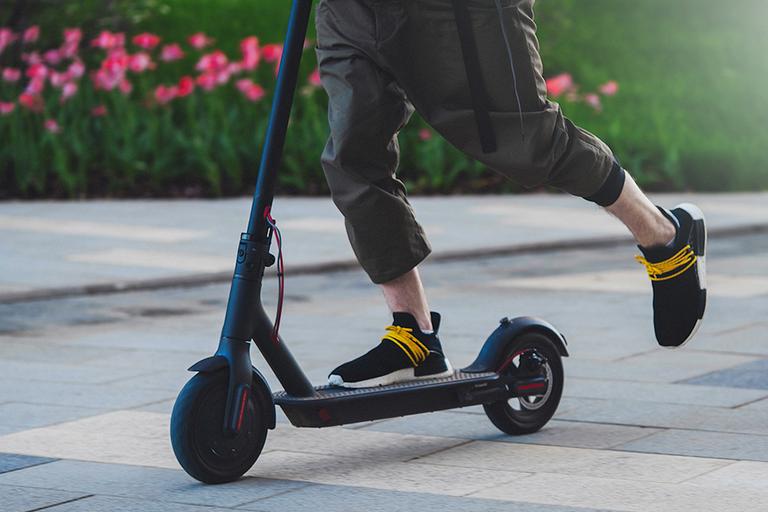 Shop electric scooters...
What is an electric scooter?
Why do I need one?
Electric scooters, or e scooters, are the newest form of green mode transport. Offering a quicker way to get from A to B on a single charge. Simply hop on, push off and go. Or fold up and carry their compact design when you're not rolling around.
E scooter UK law
It's illegal to use our range of electric scooters on public highways (roads/pavements). Our range of e scooters are designed to only to be used on private property with the owner's consent. Appropriate protective equipment should always be worn, and children must be supervised by an adult.
Things to consider...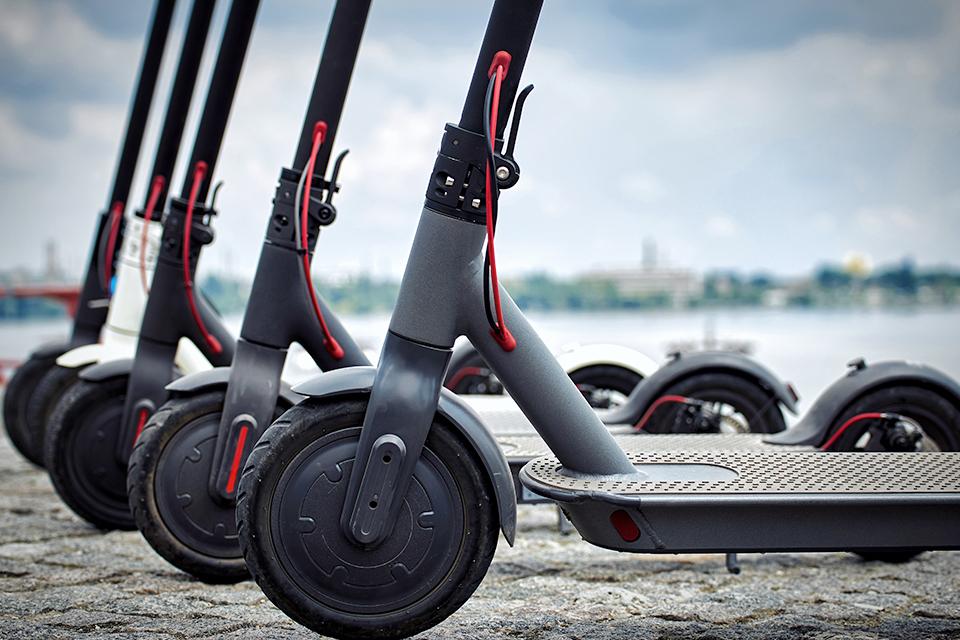 Motors and speed
Motors vary between 200W (sometimes lower for kids scooters) to 2000W, with speeds reaching 5-15mph. Push off the footplate or press the throttle on the handlebar to get moving. if your route is hilly or has a rougher surface, opt for a bigger motor as this, and the rider's weight, will affect the speed.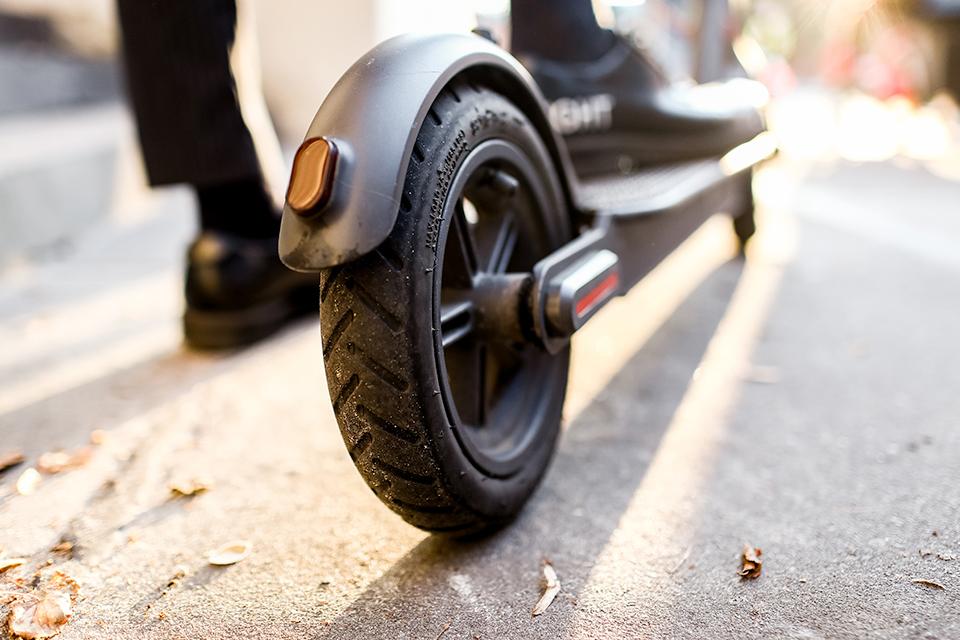 Tyre size and type
Tyres around 8inches in diameter will offer a smoother ride and less likely to get stuck in any cracks or potholes. If your scooter doesn't have suspension, pick air-filled over solid-filled tyres and if you plan on going off-road, bigger, treaded tyres are more effective.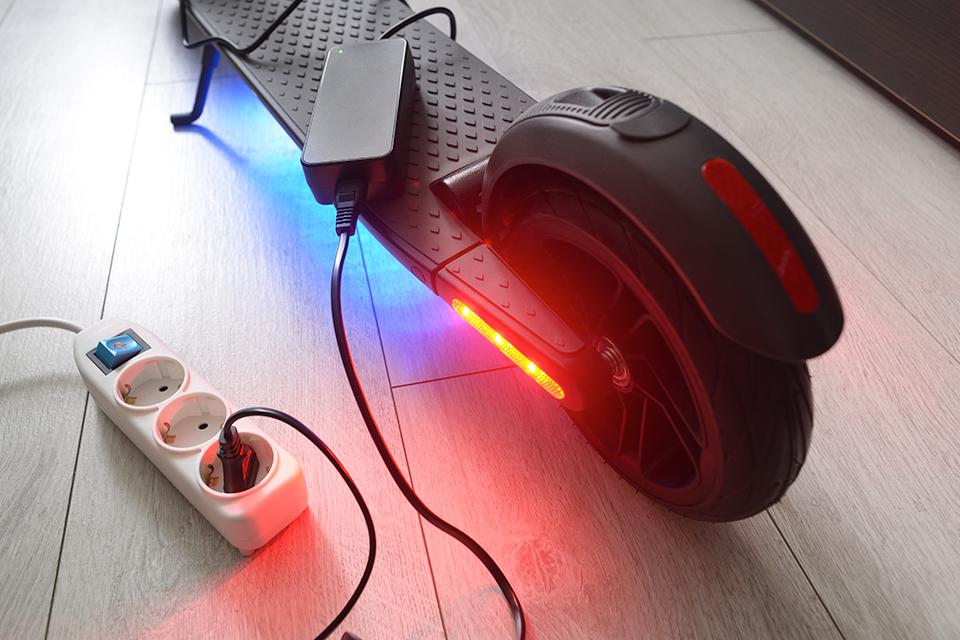 Battery, charge and range
This will be dependent on where you're planning to ride. On average, a single charge can take between 2-3.5 hours and give you about 4-15miles range. For short journeys on a low speed, a smaller battery will be fine. For longer journeys, opt for a battery with a larger capacity.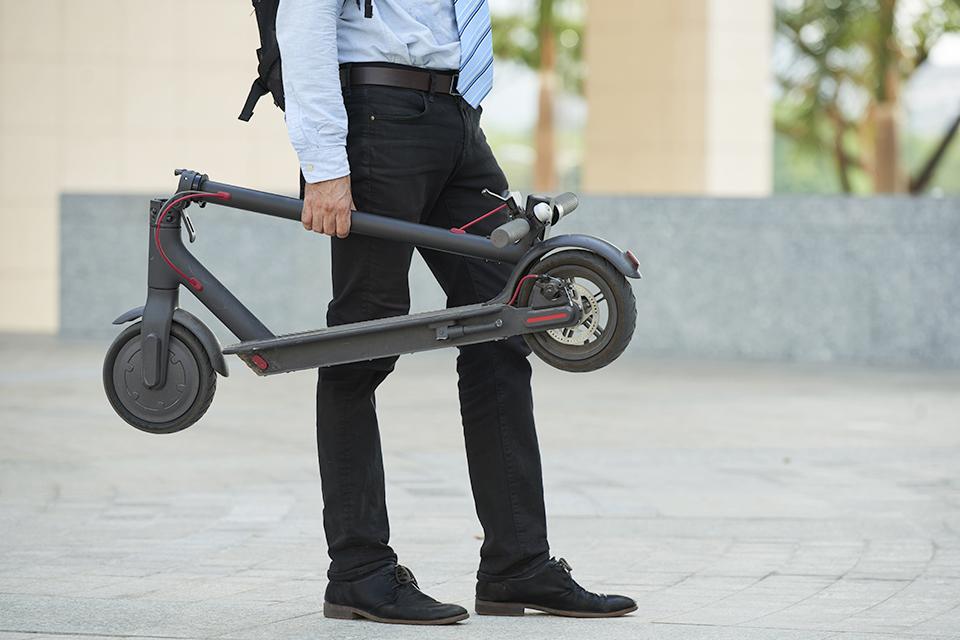 Weight of your e scooter
This is a big consideration, because when you're not riding, you might be carrying your e scooter. Most models are foldable, making them easier to hold and weigh between 4.5-11kg. Always check the weight, just in case you run out of charge and need to pick it up.
Our top picks...
E scooter features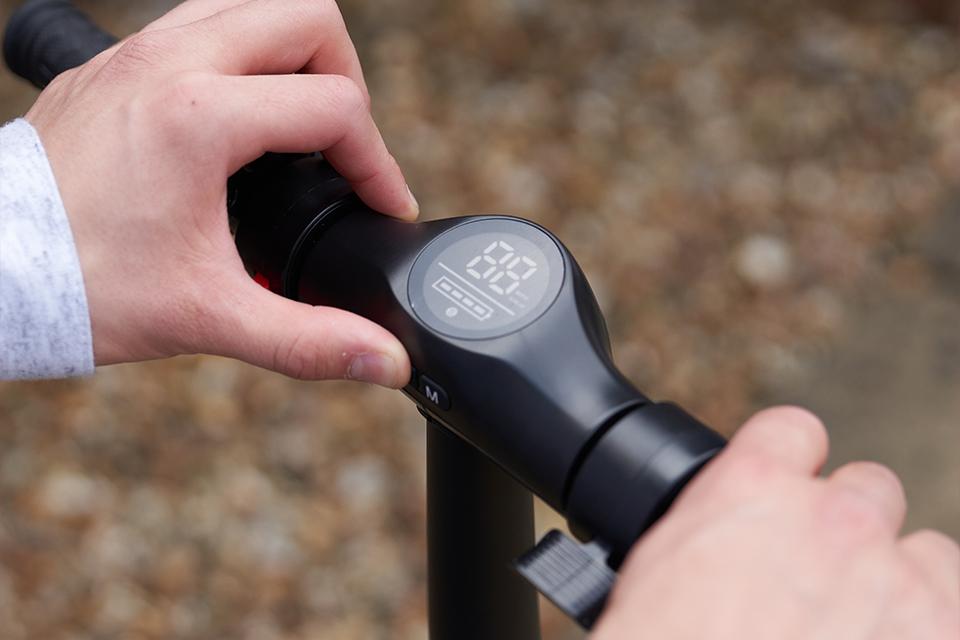 Packed full of exciting extras...
Adjustable handlebars
Set the handlebar at the right height for you – making your ride a lot safer and more comfortable.
Display screens
Toggle through your different speed options, select cruise control and check your battery life.
Foldable e scooters
Easy to store away or pack up and carry, no matter where you are.
Bluetooth enabled
Sync to your smartphone to listen to your favourite podcast or playlist. Just remember to be safe near roads.
E scooter reviews...
Scooter safety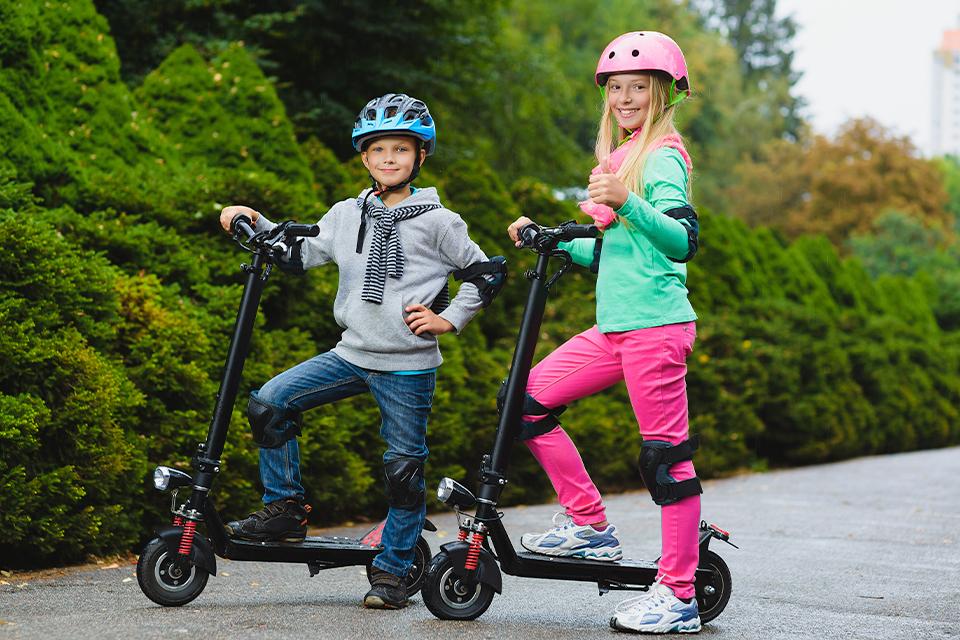 Be safe. Be seen.
Helmets and knee pads - A good idea for kids or new riders and a helmet should always be worn.
Brakes - Scooters can have 3 different types of brakes:
Electric brakes - low maintenance and better for slower speeds.
Disc and drum brakes - effective but will need to be serviced.
Foot brakes - where you stand on the rear mud guard.
Lights - Most models will either have a headlight on the handlebars, side lights on the foot plate or reflectors on the wheel arches. Or ideally, all 3.
Locks - If you can't keep your scooter with you, use a lock to keep it secure.
Clothing - If you're riding at night, always wear bright or reflective clothing and avoid long items that can drag along the floor.
Helpful hints and tips...
Are electric scooters legal?
It's illegal to use e scooters on public highways (roads/pavements) and can only to be used on private property with the owner's consent.
What can I use an electric scooter for?
E scooters are great for small trips out and about, ideal for commuting or for exploring your surroundings.
Are there weight restrictions?
The weight limit of a rider can vary from model to model, but the average is between 100kg to 120kg.
What are the best weather conditions to ride an electric scooter?
Dry conditions are best. You should avoid riding in bad weather; it can not only damage the battery and tyres, it can also add risk to the rider.
How do I look after my electric scooter?
Keep an eye on the tread of your tyres and the pressure of air-filled tyres. Continuously check your breaks and disc brakes, which will need to be replaced over time. Ideally, wipe your scooter down with a damp cloth after every ride to extend its performance.
How reliable are e scooters?
With the correct maintenance, an e scooter's battery can last between 2 to 4 years, covering 3000 to 5000 miles. Know your e scooter's range and ensure it's fully charged before you set off.
Are e scooters comfortable?
Most riders get the hang on riding pretty quickly, and once you've figured out your steering, breaks and speed, they're pretty easy riding.
More guides and advice
Why buy at Argos?