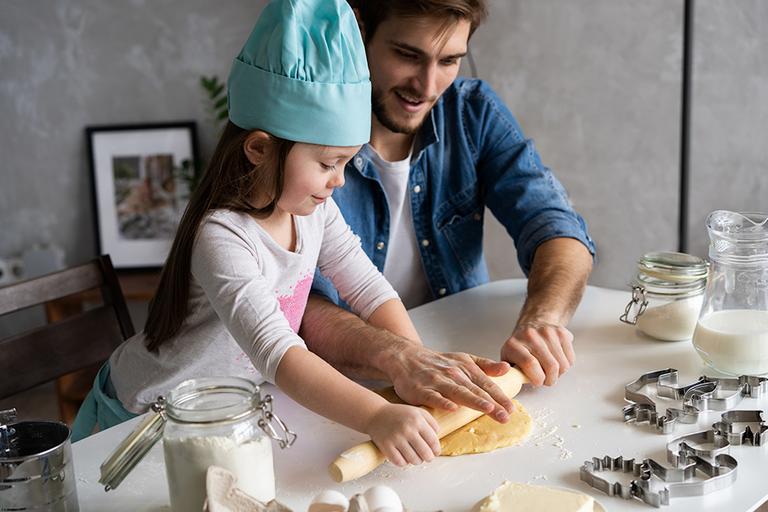 Reading recipes, working together and weighing out ingredients makes baking a great skill for children to learn. It's also oodles of fun! Here's the kit they need to get started and some scrummy recipes for tiny tummies.
Kids' baking kit
The essential equipment they need to get started on their great bakes.
Easy baking recipes for kids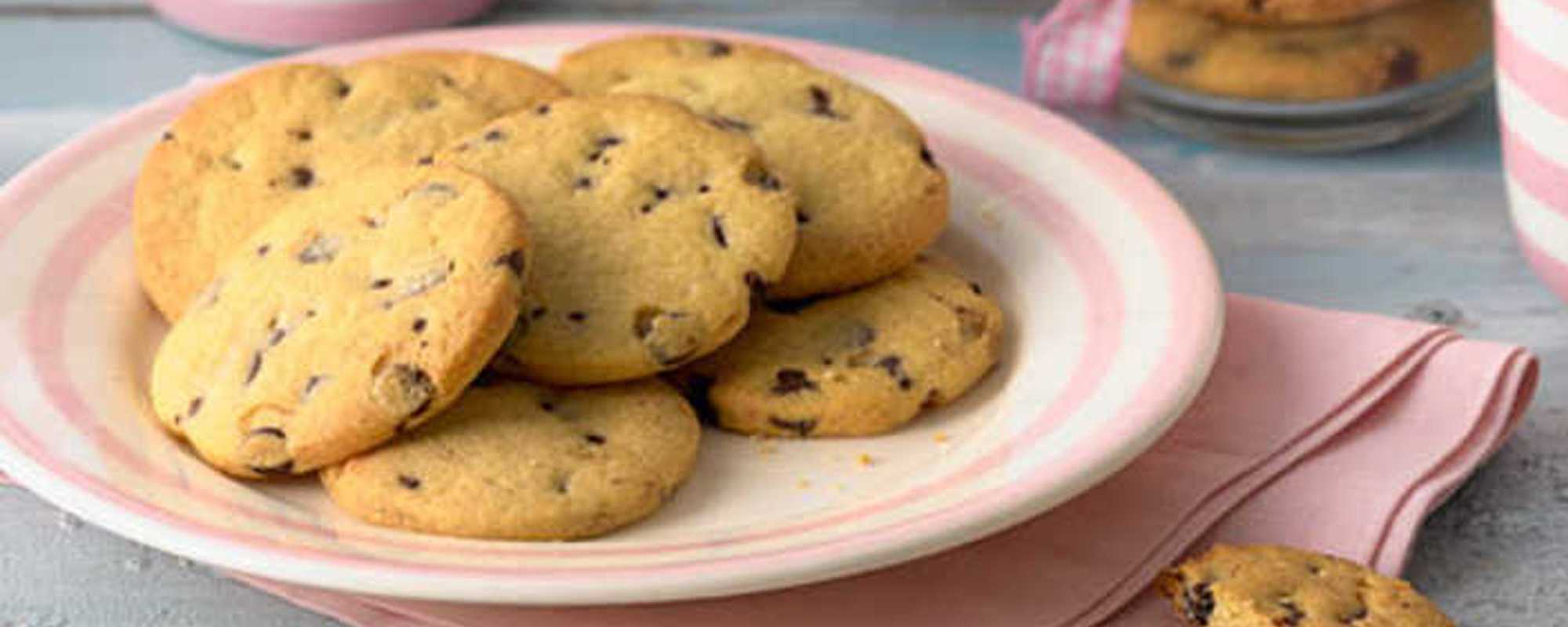 Chocolate chip cookies
This simple recipe for short, buttery biscuits could easily be adapted with whatever flavourings you have in the cupboard.
What you'll need:
150g unsalted butter
150g white caster cane sugar
1 medium free-range egg yolk
275g self-raising flour
100g dark chocolate chips
Prep time: 15 minutes
Cooking time: 15 minutes
Makes: 30 cookies
Method:
1. Preheat the oven to 190°C/gas mark 5 and line two baking trays with greaseproof paper. Cream together the butter and sugar. Beat in the egg yolk and gradually work in the flour using your hands. Knead very well until it becomes smooth and pliable. Mix in the chocolate chips.
2. Roll the dough out on to a floured surface. Using a 5cm round cutter, stamp out 28 rounds. Put these on to the lined baking trays. Bake in the oven for 10-12 minutes. Allow to cool for about 5 minutes and then transfer to a cooling tray.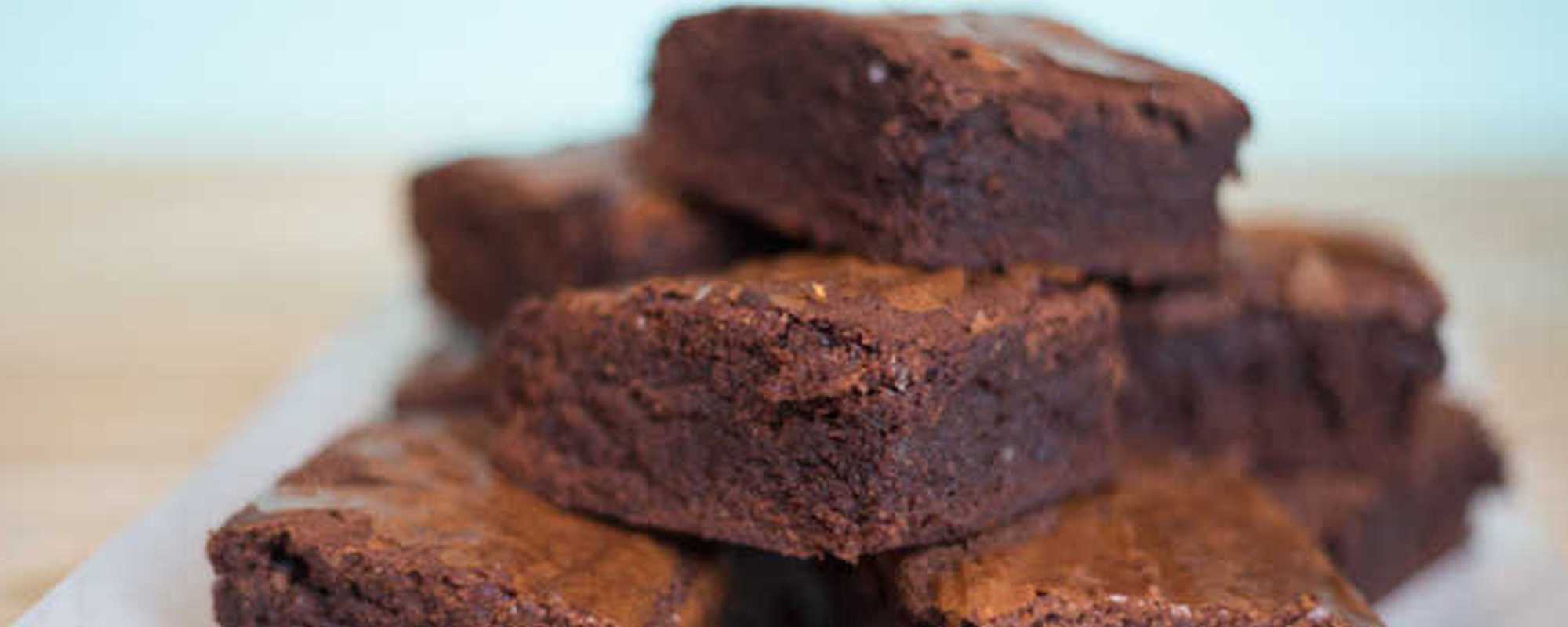 Chocolate brownies
Nothing beats freshly baked brownies, chewy and gooey in the centre with a sugary crust on top.
What you'll need:
175g smooth dark chocolate
175g English butter, softened, plus extra for greasing
250g Fairtrade golden caster sugar
3 large British free-range eggs, beaten
100g British plain flour
25g cocoa
Prep time: 15 minutes plus cooling
Cooking time: 40 minutes
Makes: 16
Method:
1. Preheat the oven to 180°C, fan 160°C, gas mark 4. Grease and line 32 x 22 x 5cm rectangular baking tray with baking paper.
2. Put the chocolate and butter in a bowl set over a pan of simmering water for about 5 minutes, until melted. To melt in the microwave, place in a microwave-proof jug and melt for 2 minutes on full power.
3. Put the sugar and eggs in a bowl and whisk with a hand-held electric whisk until light and pale.
4. Sift in the flour and cocoa. Add the melted chocolate mixture and fold the ingredients together until smooth.
5. Pour into the prepared tin and bake for 30-35 minutes. Allow to cool completely in the tin before turning out and cutting into 16 squares.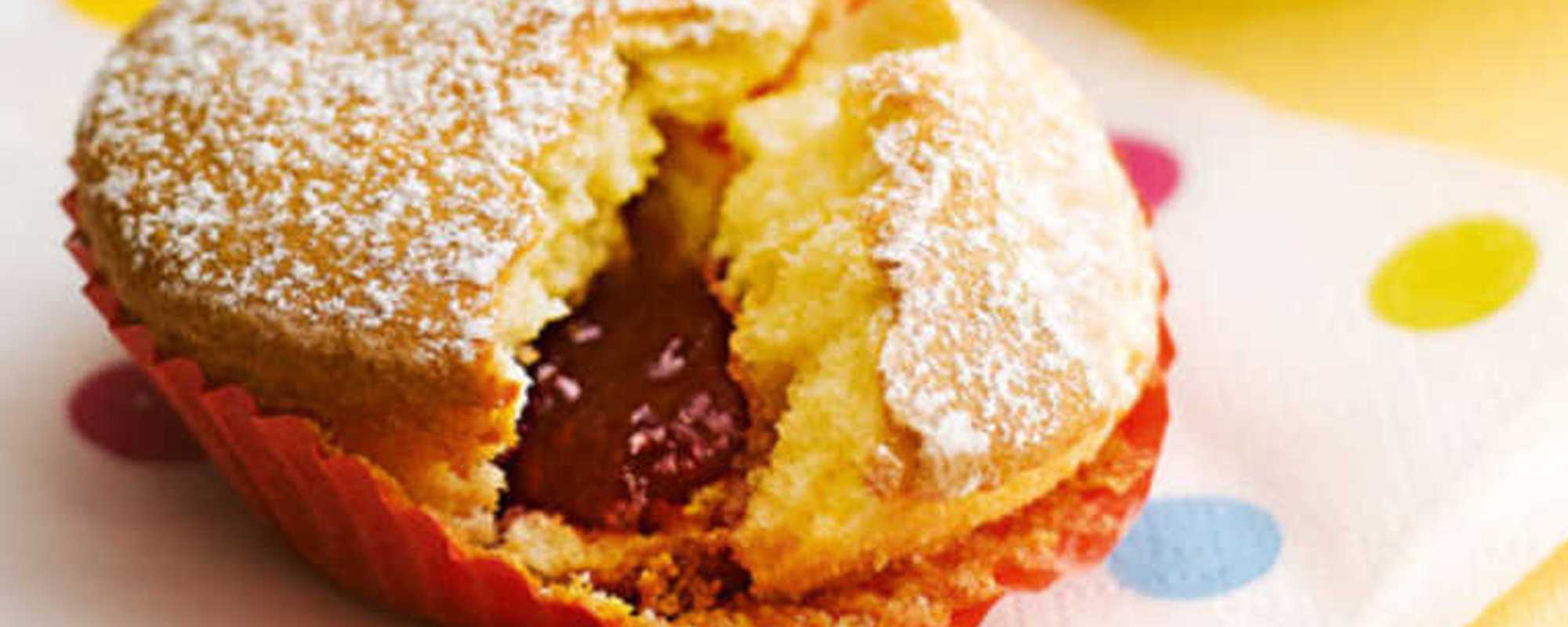 Jammy fairy cakes
A fairy cake recipe with a jammy surprise! Kids will love making these cupcakes and they're great for birthday parties, too.
What you'll need:
115g unsalted butter, softened
115g caster sugar
1 tsp vanilla extract
2 medium free-range eggs
140g self-raising flour
12 tsp strawberry jam
1 tbsp icing sugar, for dusting
Prep time: 10 minutes
Cooking time: 20 minutes
Makes: 12
Method:
1. Preheat the oven to 180°C, fan 160°C, gas 4. Line a 12-hole cupcake tin with paper cases.
2. Cream the butter and sugar together until light and fluffy, then add the vanilla extract, eggs and 1 tablespoon flour. Whisk until combined, then add the remaining flour and whisk again.
3. Pour half the mixture into the cases. Add 1 teaspoon jam to each case and top with the remaining mixture. Bake for 20 minutes, until risen. Leave in the tin for 2 minutes, then cool on a wire rack. Dust with icing sugar before serving.
Top tip: you can use any kind of jam for the 'surprise' – just whatever you have in the cupboard. Or for something really special, use a square of chocolate.
More help and inspiration