Easter egg hunt ideas
Give your happy bunnies a cracking egg hunt this Easter Sunday.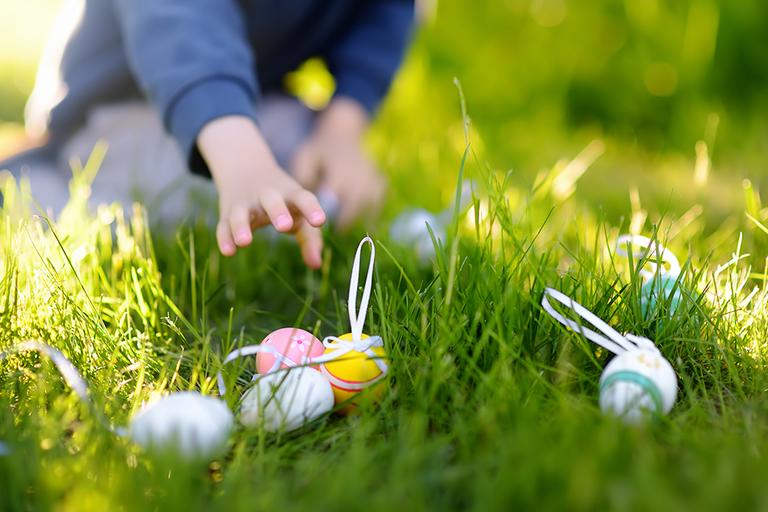 Keep the kids happy this Easter with tips and ideas for a traditional Easter egg hunt - or something a little different. Choose your egg hunt, find ideas whether you're playing inside or outdoors, and finish the day with an Easter feast.
Create your egg hunt
First off: what are we hunting? Consider an all-in-one Easter egg hunt kit, make your eggs at home before hiding them away, or shake things up this year.
Use an Easter egg hunt kit
Give the Easter Bunny a hand with an egg hunt kit, including colourful characters, 12 patterned eggs to find, and little signs to point kids on their way.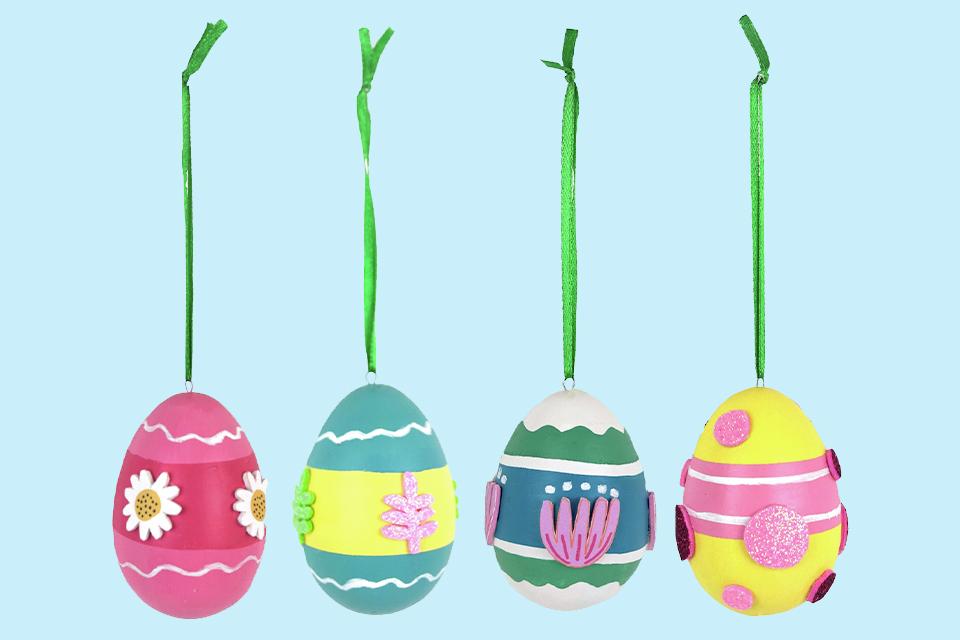 Get crafty with customisable eggs
Two great activities in one afternoon! Decorate eggs with paint and stickers and add a ribbon to display their creations on an Easter tree.
Chocoholics?
Create delicious treats for a choccy treasure hunt. Melt your fave chocolate, leave to set in an Easter egg mould and try not to sneak too many yourself!
We're going on a toy hunt
As a great alternative if you're avoiding sweets, have your little ones look for small toys instead. We've picked some eggsellent choices to tuck away.
Thwack a carrot piñata
Looking for something a little different? Have a smashing Easter by stuffing a veggie piñata with sweet treats and taking turns to crack the carrot.
Don't forget your basket!
They'll need somewhere to stash those winnings. Set your little bunnies off with an adorable rabbit wicket basket you'll bring out year after year.
Indoors or outside
Hunt around the house
Leave Easter egg hunt clues for kids to solve if you're playing indoors - for example, "One little egg has gone up to bed, find it where you rest your head" for an egg hidden under a pillow. Put up some Easter decorations to get everyone in the springtime spirit.
Go out into the garden
Has the Easter Bunny been? Choose colourful eggs that will stand out to hide away in flowerbeds, plant pots, under doormats and in the grass. If you've got an age gap in players, it's always a good idea to give littler ones a head start.
Finish with Easter dinner
To the winners go the spoils!
Celebrate your wins by including them in your Easter feast. Hang painted eggs from an Easter tree for an eggsellent centrepiece, and chomp on choccy eggs - after dinner is finished, of course.

Set a spring-inspired table for your brunch and dinner - look for colourful tableware, florals and little Easter touches.
More Easter fun
Easter craft ideas
Get your burrow Easter Bunny ready with eggciting arts and crafts.
More ideas and inspiration
Why buy at Argos?