Use up and down arrows to review and enter to select. Touch device users, explore by touch or with swipe gestures.
Drones buying guide
Unsure what a drone is, which one to buy or even how to fly? We've got the information you need.
Shop all drones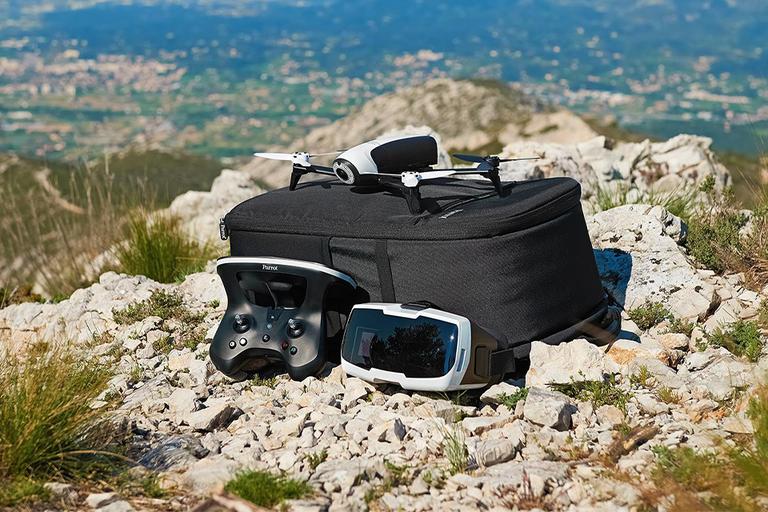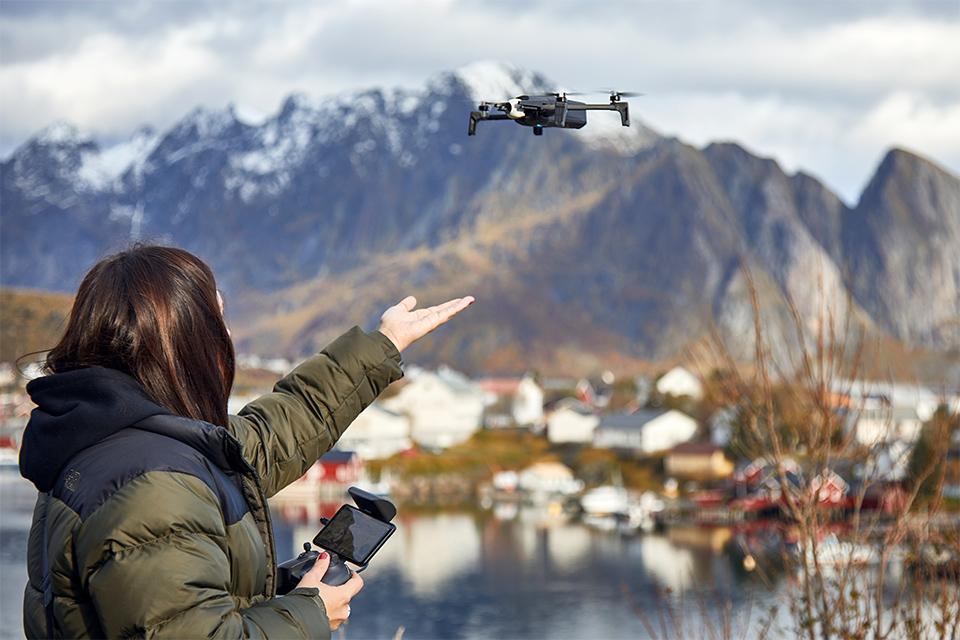 What is a drone?
Basically – a flying robot. Usually a quadcopter (helicopter with 4 rotor blades), which glides through the sky and is controlled by you on the ground. They're great for practising your piloting skills, acing aerial acrobatics or capturing the most incredible pictures.
Basic drones
Take to the skies
Not sure what you're looking for? Start with a basic drone so you can learn how to take off and land safely. This is a great way to practice your flying technique and get a feel for their mobility, endurance and sensitivity.

What you need to know:
Flying range between 30-50m

Average flying time 7-20 mins

Flying speeds vary from 10-30mph

Max flying height 50m

Internal 4GB storage on some models

Video streaming on some models

Headless function

Action stunt skills on some models
Camera drones
Bird's eye view
Using a drone professionally or looking to snap some stunning scenic views? With high definition cameras and internal storage, it's easy to get those prime photos. You can even stream directly to your phone, to watch your drone in action.

What you need to know:
Flying range 500m - 3miles

Average flying time 17-30 mins

Flight speed ranges 30-50mph

Max flying height 50m

Internal 4GB storage on some models

GPS flight planner on some models

Headless function
Drones for kids
In the pilot's seat
Drones are quickly becoming an up and coming hobby. Not only can you practice your flying talents and airborne stunts, you can develop your tech knowledge with built-in cameras and voice activated models such as the Revell Go!

What you need to know:
Flight range from 30 – 50m

Flying time average 7-14 mins

Flight speed 10-20mph

Max flying height 30m

Flip functions

Action stunt skills on some models
Drone accessories
Helpful extras
From spare remote controllers and replacement blades, to virtual reality headsets, there are lots of exciting accessories to complete your fly kit. Drone flight times will also vary, so extra batteries (especially on big trips) are a must.
How to fly
Quick tips
Every drone flies slightly differently due to their different features. But we've pulled together some great starter points to get you in the sky.
To determine the front and back of your drone, there will either be coloured props which tend to be lighter at the front and darker at the back, or LED lights which are red at the front and a different colour at the back.

This helps you see which direction your drone is moving. However most models now include headless function, meaning if you can't see which way your drone is facing - don't worry. The headless function picks up of the direction of your remote, and will move (or yaw) relative to you.

Learn the controls – the left stick is usually the throttle, which allows your drone to take off and land. The right stick helps direct the different moves such as flips or turns.

Some advanced models can take off and land by themselves, whilst others have a GPS feature, meaning they can direct themselves.

Fly safely – your drone zone should be an open area, away from trees, electrical poles or Wi-Fi hotspots, with little or no wind.

Check your battery – you need a full charge to maximise your flight time, but ensure you have enough battery so your drone can fly back to you.
Customer reviews
High flyers
Safety & law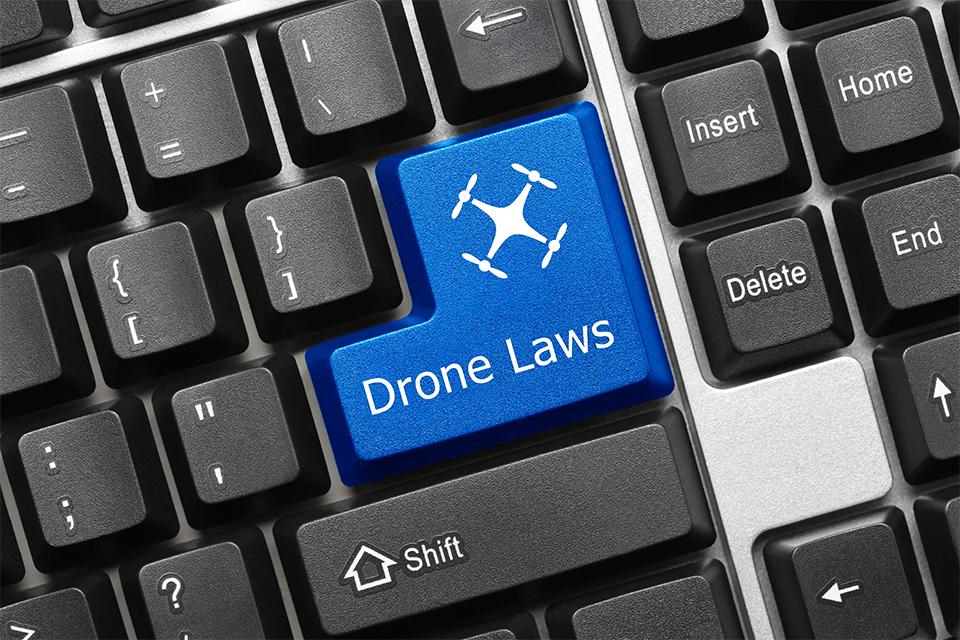 Registering your drone
Since November 2019, it is regulation that for all drones over 250g, you must first pass the drone's test and register with the CAA before you can fly.

- The test is online and free, but will need to be retaken every 3 years.
- If you are responsible for a drone, you'll also need to register as an operator and must be aged 18 years+. There will be an annual fee of £9, which will be confirmed before the regulations come into force.
- All drones will need to be labelled with the operator's ID number.
Flying safely
We recommend you read the full CAA guidelines but in the meantime, we've made a quick summary of UK drone flight regulations:

Drones are considered to be light aircraft and their use is regulated by the UK Civil Aviation Authority (CAA).

A drone must not be flown within any restricted airspace. For details of restricted airspaces, please see this interactive map.

The operation of the drone must not endanger anyone or anything.

Drones cannot fly above 400 feet (120m) or within a 3 mile radius of any airport boundaries.

Drone operators who ignore the new height and airport boundary restrictions could be charged with recklessly or negligently acting in a manner which could endanger an aircraft or any person in the aircraft. This could result in an unlimited fine, up to five years in prison, or both.

The drone must be kept within the visual line of sight of its pilot. This is considered to be within 500m horizontally and 400ft vertically. To fly beyond this distance, you must seek permission from the CAA.

A drone must not be flown over a congested area at any height, and must not be flown within 150m of an organised, open-air assembly of more than 1000 people.

A drone must not be flown within 50m of any vessel, vehicle or structure which is not under the control of the person in charge of the aircraft.

A drone must not be flown within 50m of any person except during take-off and landing. It should not be flown within 30m of anyone except the person in charge of the aircraft.

You must seek permission from the CAA if you intend to use a drone for any commercial purposes.

Owners of drones weighing 250 grams or more must register them with the Civil Aviation Authority (CAA) and take an online safety test. These requirements will come into force on the 30th November 2019.

Any drone being used for filming will be subject to tight restrictions with regards to the minimum distance you can fly near people or places not under your control. Permission will be required from the CAA before you perform this kind of activity.

Please note that the collection of images of identifiable individuals, even inadvertently, when using a camera mounted on a drone will be subject to the Data Protection Act.

Further information about the Data Protection Act can be obtained from the Information Commissioners Office website: www.ico.org.uk.
Take a look around...
Why buy at Argos?