Use up and down arrows to review and enter to select. Touch device users, explore by touch or with swipe gestures.
DIY guides and advice
Give your home an upgrade with helpful step-by-steps, and the tools to achieve it.
Are you a DIY newbie? Fear not, we've collected all of our best guides and ideas for creating a home you'll be proud of, from simply putting up a shelf to giving your walls and furniture a total makeover.
Tackle projects big and small
Give your home the refresh it deserves with our huge range of DIY products from big brands. Find everything you need to take on your new project - whether that's finally putting up those shelves, giving a room a new lease of life or creating your own garden sanctuary.
A lick of paint can transform a room in an instant. Not sure where to start? From prepping to painting, here's some helpful how-tos to get you started.
Before you start anything, it's a good idea to prepare your walls as any holes, bumps or uneven surfaces can affect your final finish. Take some time with these first steps…
Once you've prepped the walls, you're ready to go. Not sure which order to paint a room? Our step-by-step guide will walk you through…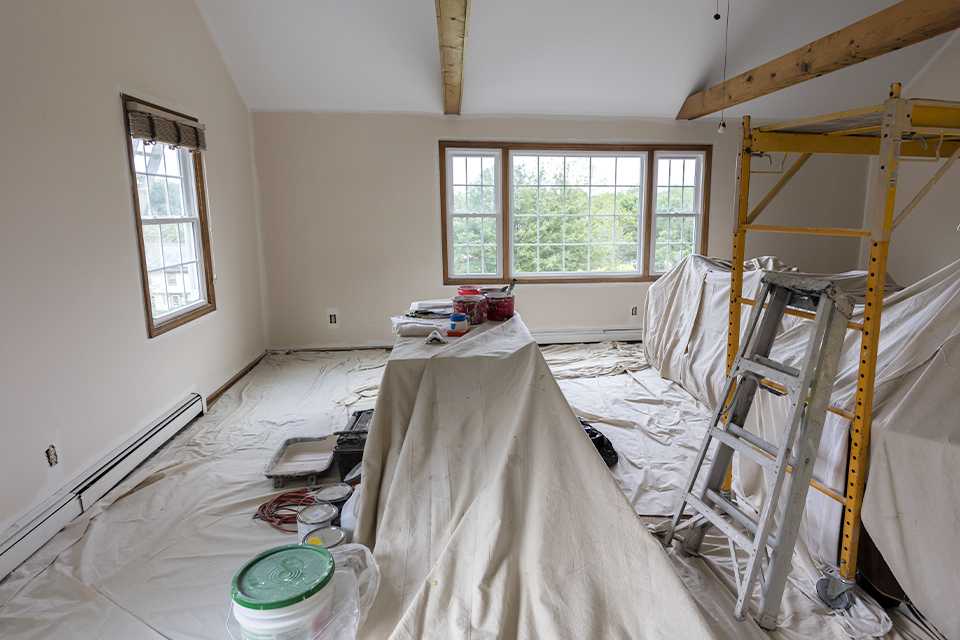 Step 1 - cover up
Start by moving or covering up any furniture with dust sheets, as well as the floor where you're painting. Use masking tape around skirting boards, door frames, windows and light switches – any fixtures you don't want to be painted!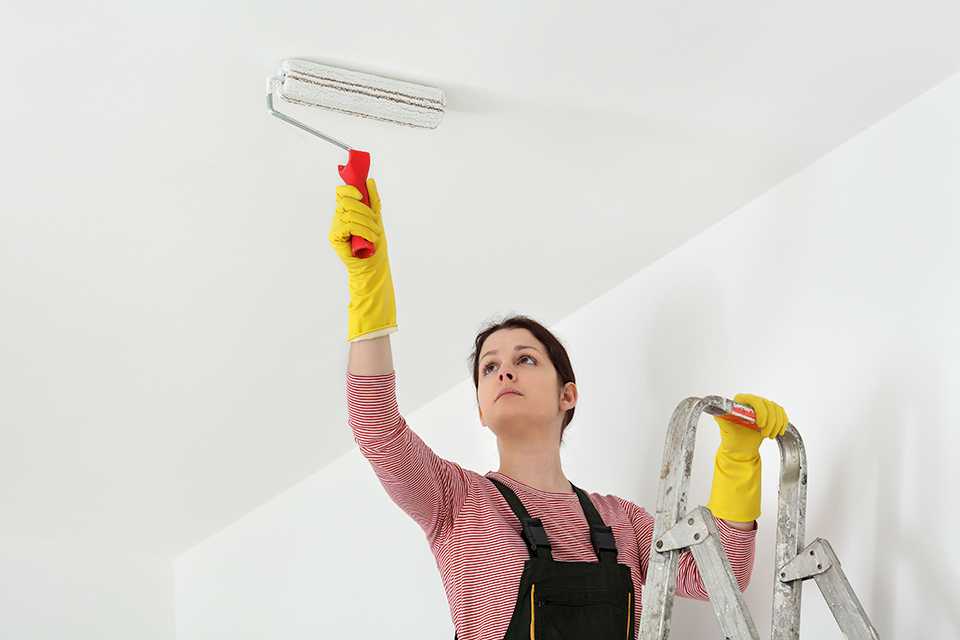 Step 2 - start with the ceiling
Grab a ladder (to reduce neck and arm ache), a paintbrush and roller. Paint a 2-inch border from where the wall meets the ceiling. Pick a corner and use a roller for larger areas. If you have artex ceiling, paint in different directions to ensure full coverage.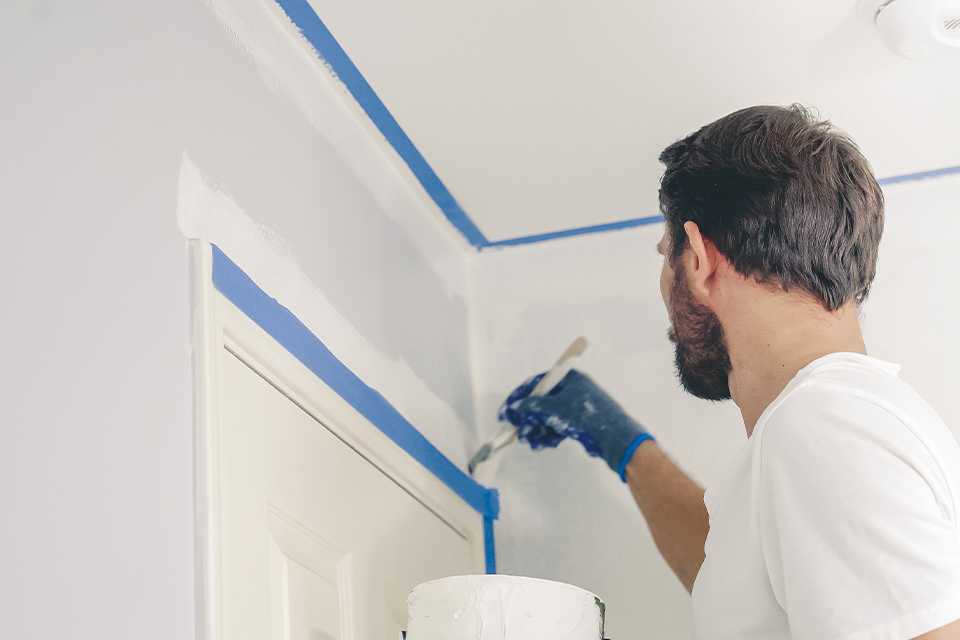 Step 3 - cutting in
This helps achieve those crisp lines where walls meet, and rollers can't quite reach. An angled brush is best to paint a 2-inch border around the edges of your walls. Don't have too much paint on your brush and move smoothly from top to bottom.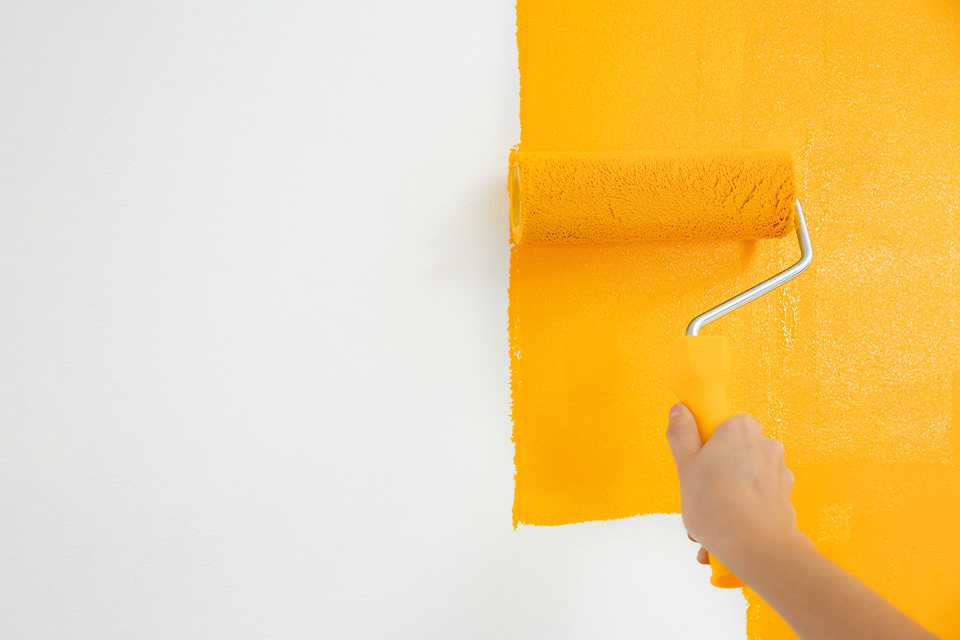 Step 4 - the walls
Ensure your walls are dry before you start. If you're covering a strong colour, use a basecoat first. Use a roller for an even finish and work from ceiling to floor. Paint in squares, overlapping them slightly to keep track of where you've painted.
Step 5 - skirting boards
A white gloss or satin finish are popular choices for skirting boards as they hide imperfections, are easy to clean and give a shiny finish. With a narrow paint brush, apply small amounts of gloss and take smaller strokes for a cleaner look.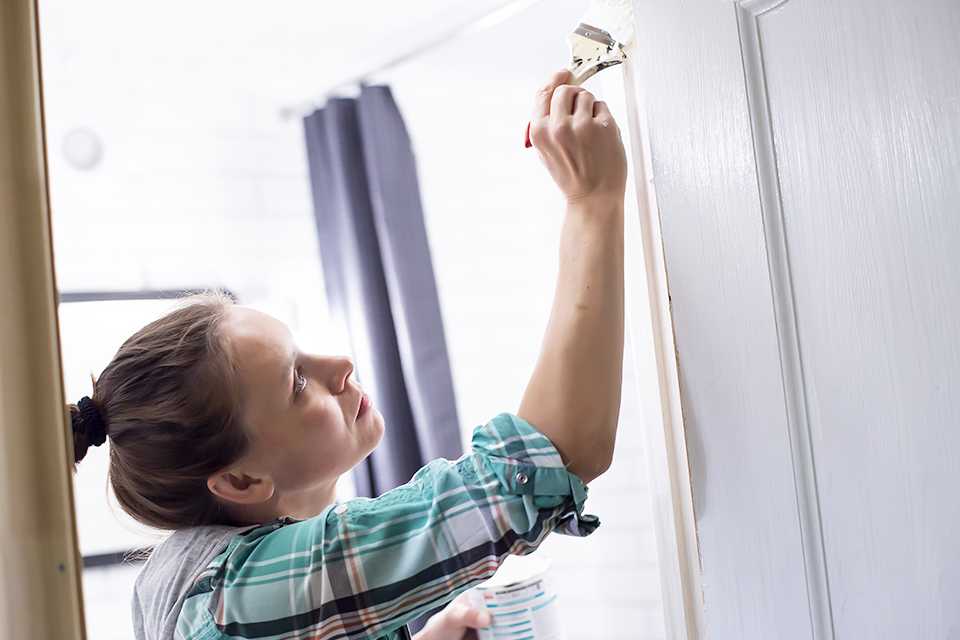 Step 6 - windows, doors & radiators
Again, use a smaller brush for these areas. For the main surface of the door, you can use a gloss roller. Paint from top to bottom, using minimal gloss and smaller strokes to avoid paint drops. Allow to dry fully before applying a second coat (if needed).
Top tips for painting and decorating...
Paint like a pro...
Mix the paint – before you start, give your paint a good stir for the best consistency.
Don't saturate your roller – too much paint and it'll spray as you roll.
Don't press too hard or roll to fast – this'll create an uneven finish.
Clean your tools – wash and dry them thoroughly so they'll last longer.
Reseal your paint – ensure leftover paint is sealed securely so it doesn't dry out.
Don't leave masking tape on too long – it'll be harder to remove.
Have a damp cloth nearby – for any little spillages.
Not sure where to start?
From preparing and measuring, to cutting and wallpapering around tricky fixtures. This quick 5 minute video, will show you how easy wallpapering can be.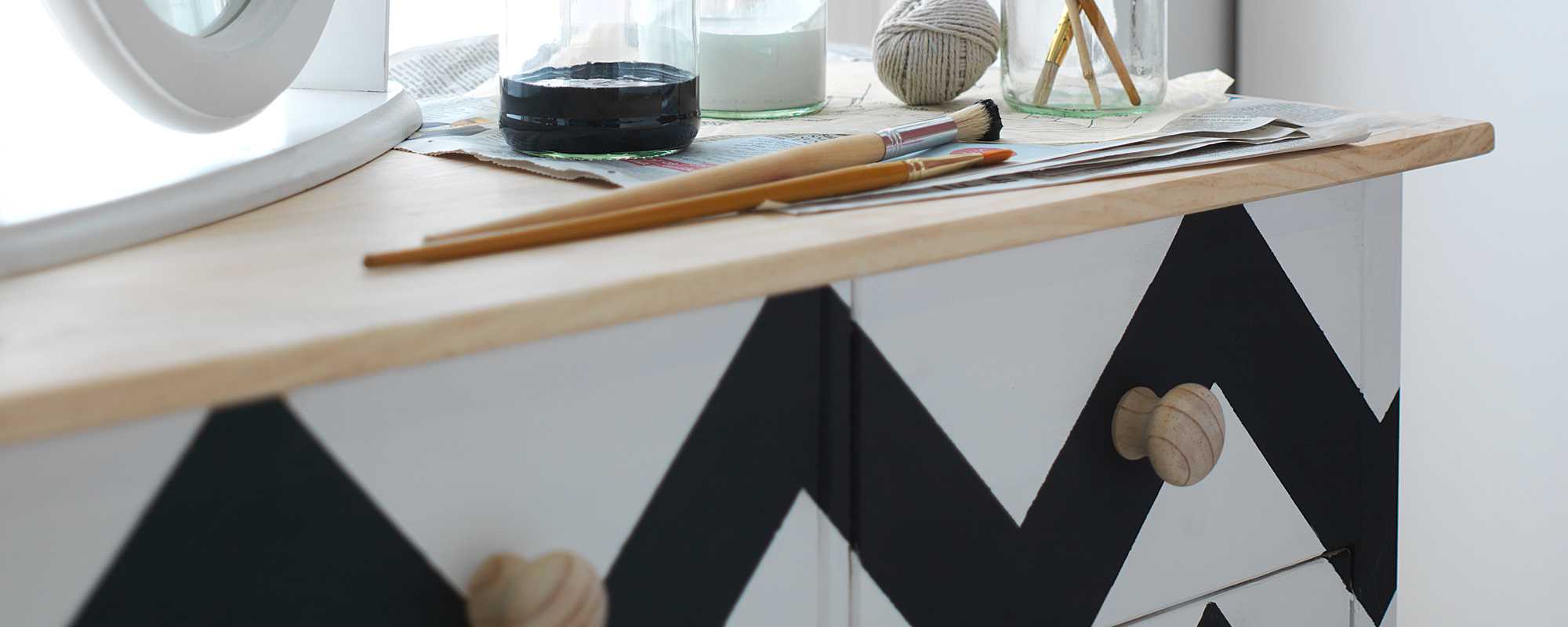 Paint a piece of furniture
Probably the easiest entry route into upcycling as it doesn't require much equipment or DIY know-how, and can be tailored to your creativity and painting ability. Here're some simple step-by-steps and the tools to get you started...