Delivery & collection guide
How to get your order.
29/09/2023
Items purchased from Friday 29 September to Monday 25 December can be returned right up to Wednesday 31 January.
Our delivery and collection options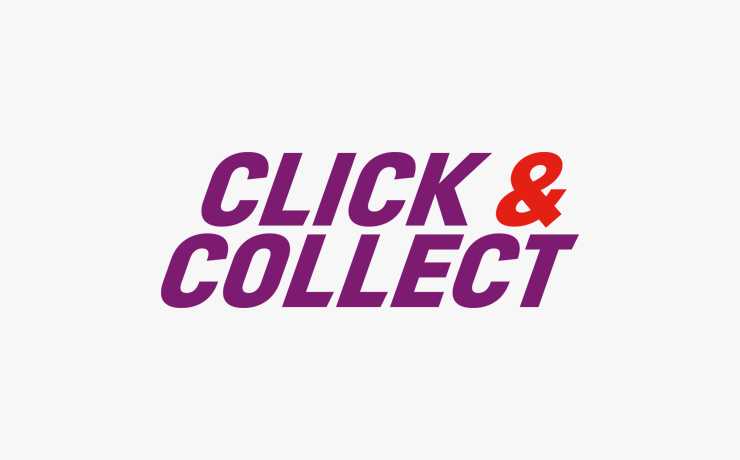 Click & Collect
Want to pick it up?
Order online, select Click & Collect at checkout, and pick it up from your nearest Argos store or a collection point at your nearest Sainsbury's in 7 days.
Plus, enjoy same-day collection on 1000s of your favourite brands and products.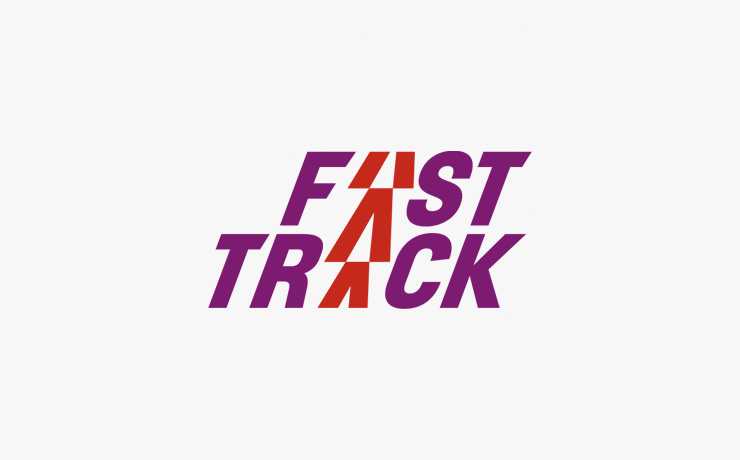 Fast Track same day delivery
Need it now?
Order online by 5pm* and get it by 10pm for £5.95.
*Your basket will always show you the speediest options. But for some areas or when we're super busy, the cut-off time may be earlier than 5pm.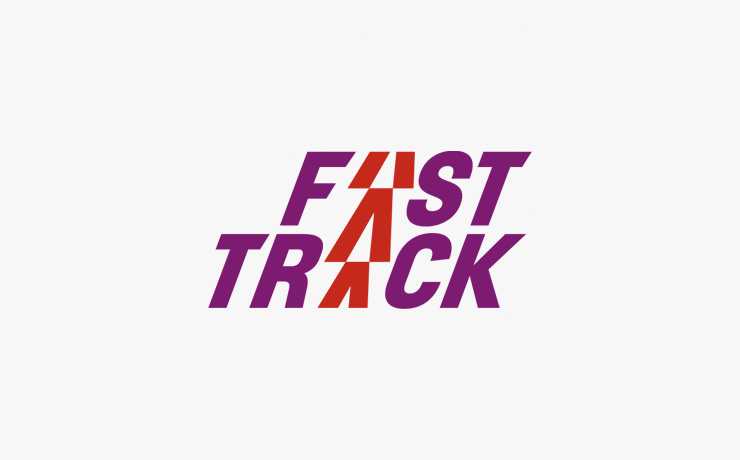 Fast Track next day delivery
Need it tomorrow?
Order online by midnight and get it by 10pm the next working day.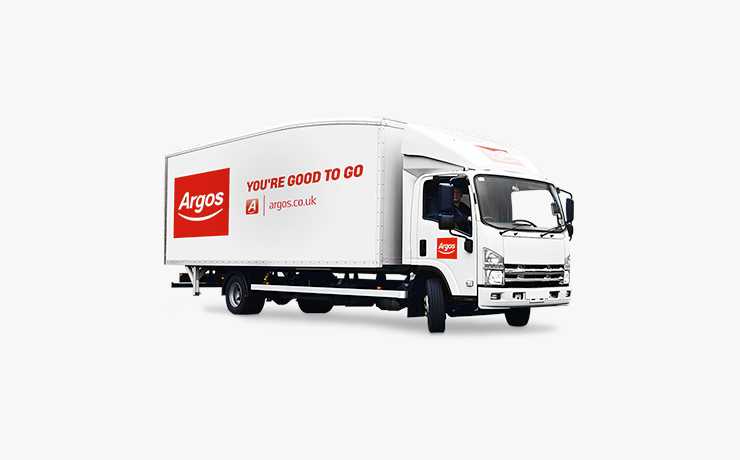 Standard delivery
Happy to wait with our best-value option?
Order online and choose* the day you prefer.
The Argos delivery team will drop it off.
*Can't choose the day you prefer?
Some things are delivered by our trusted partners.
They'll get in touch to set up a delivery day and time.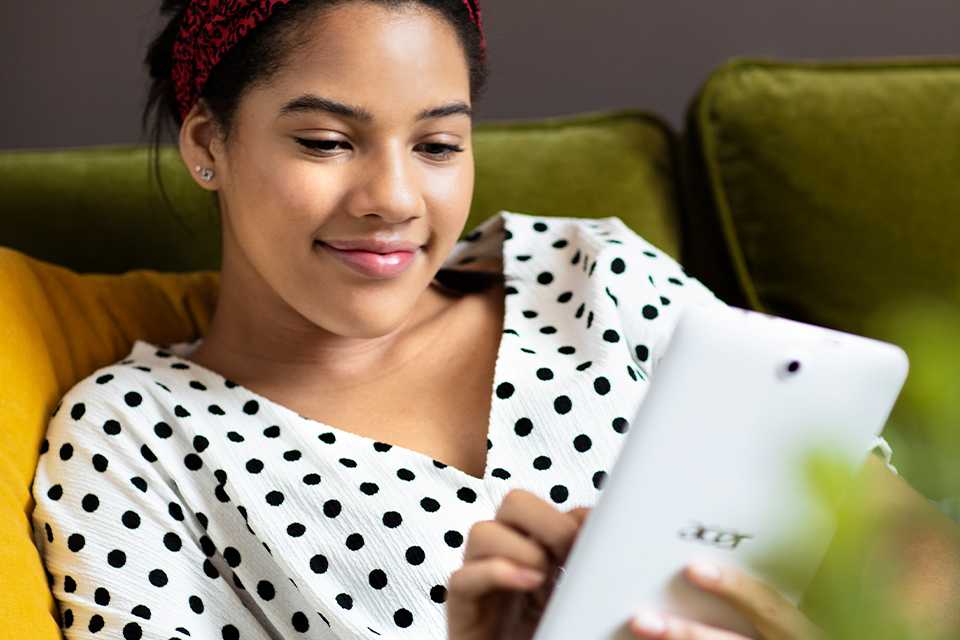 Pay online, get 7 days to collect
Finished browsing? Head to your trolley and select the collection point or Argos store within Sainsbury's that you want to pick up from. Then pay online - we'll send you an order number and collection code that you'll need to take with you. It's free, and you'll get 7 days to pick up your order.
Need longer to pick up?
No problem – you'll need to sign into "My Account" before you pay for your item(s). Then head to 'Recent Orders' and chose to extend your collection date. Unfortunately, you can't extend the collection date on a Tu clothing order.
Home delivery for small things
Our updated service
Subject to availability, you can order online before 5pm and get your order the same day. Here's how it works...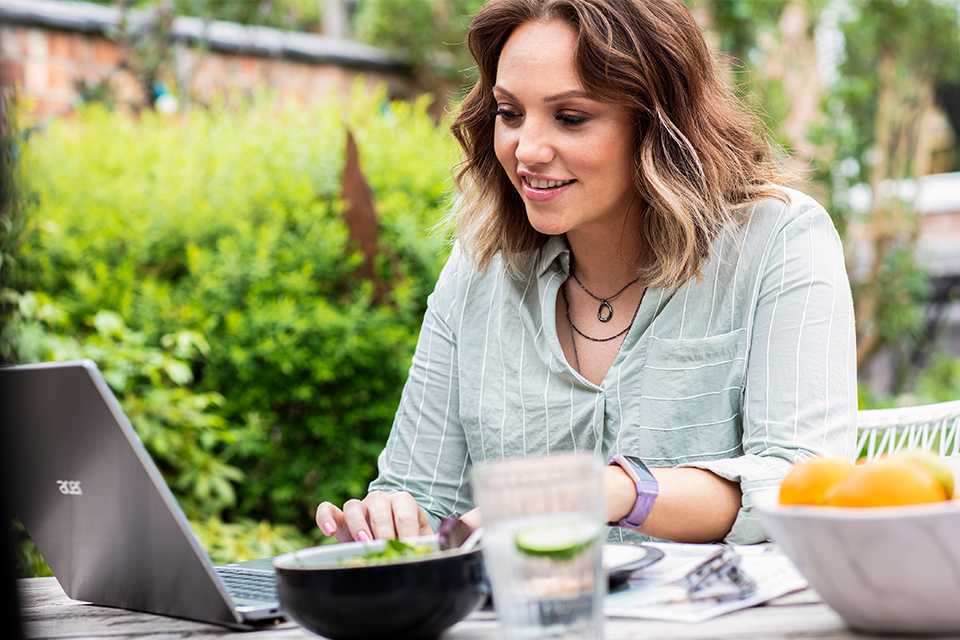 Shop online and add to basket
Once you've finished shopping, go to your trolley and we'll let you know if your items are available with home delivery. Select 'Continue with delivery' to choose from our Fast Track or standard delivery options.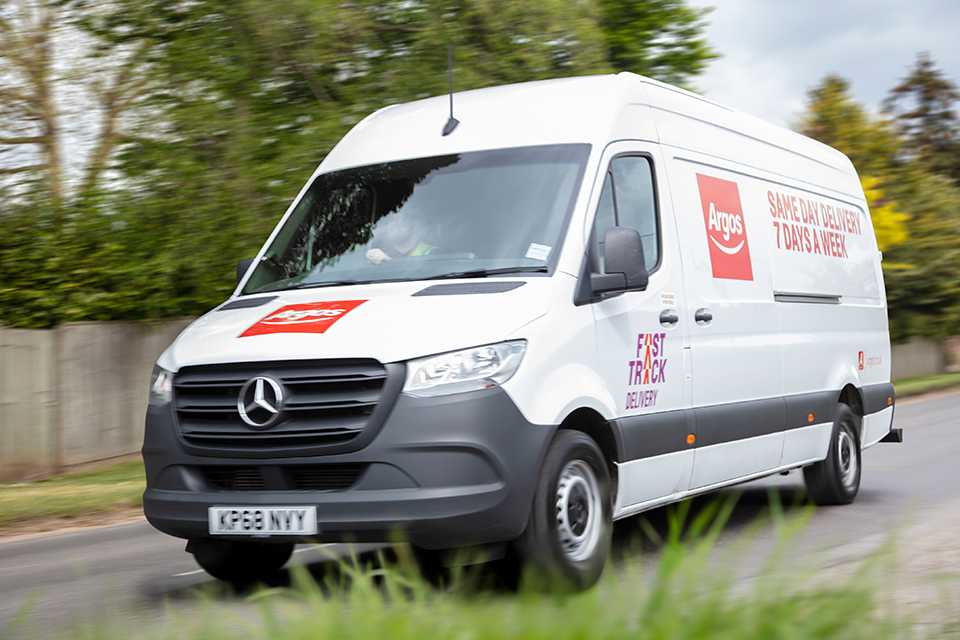 Choose your delivery date and time
We deliver 7 days a week with a choice of delivery slots, including Fast Track same day for £5.95. Buy online before 5pm and we'll deliver by 10pm, subject to availability. Exceptional demand may restrict Fast Track same day home delivery availability, 90% UK coverage.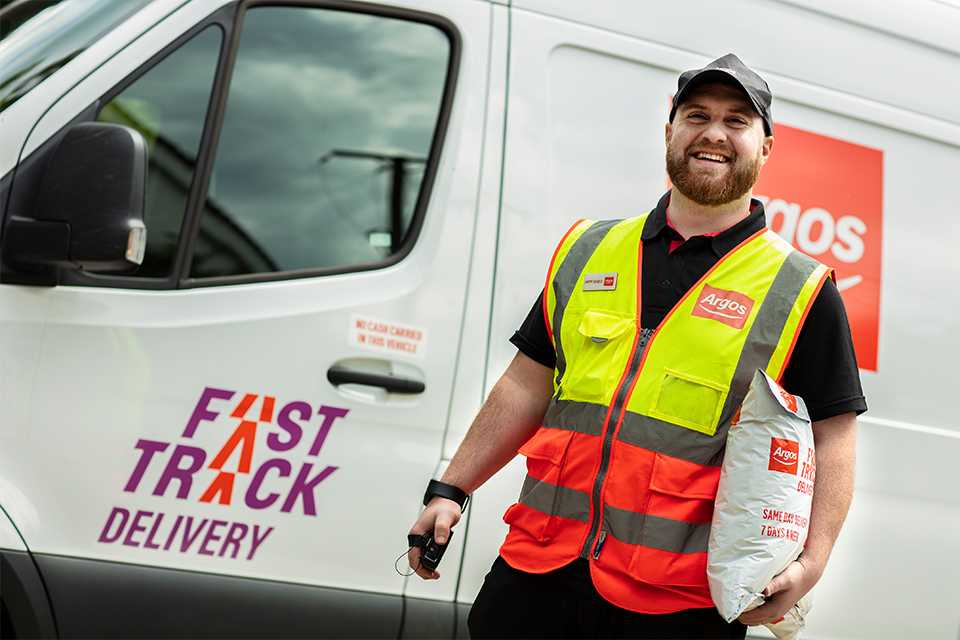 We're on our way
Delivery day? We'll give you a 2 hour window within your time slot and then let you know when we're 30 minutes away.
Home delivery for big things
Standard delivery
Large products like sofas and beds need two people to deliver them. Here's how it works…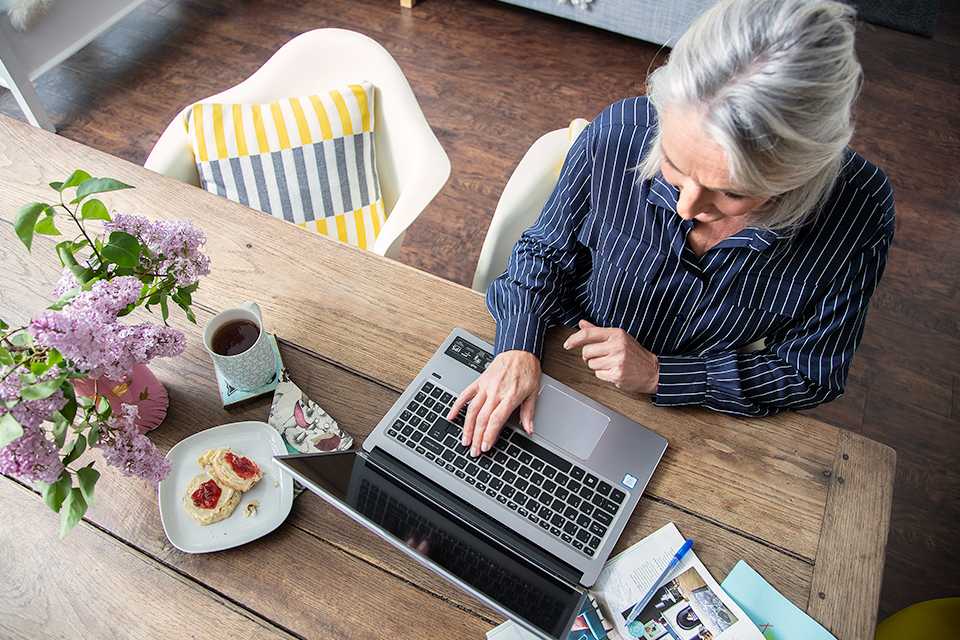 Browse our range and add to your trolley
Ready to check out? We'll let you know in your trolley if and when the item is available for home delivery. Look out for our selected range of large appliances and furniture available for Fast Track next day home delivery.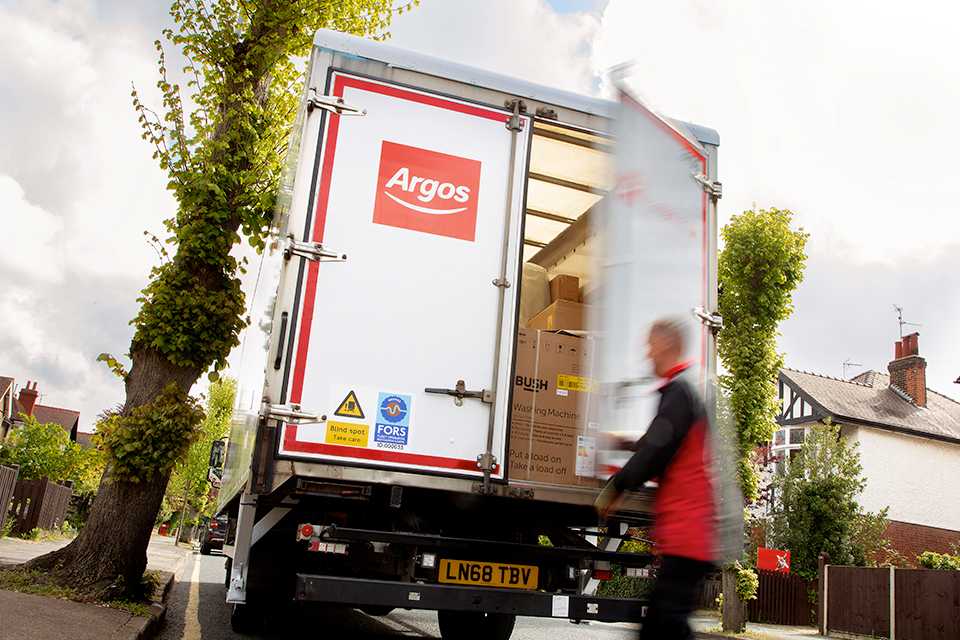 Choose your delivery date and time
Pick from the available dates and times - we'll show you the prices of each delivery slot. You can give a note to the delivery driver here too, like if there's a specific spot you'd like the delivery to be placed. Once you're happy with your selection, confirm and pay for your order.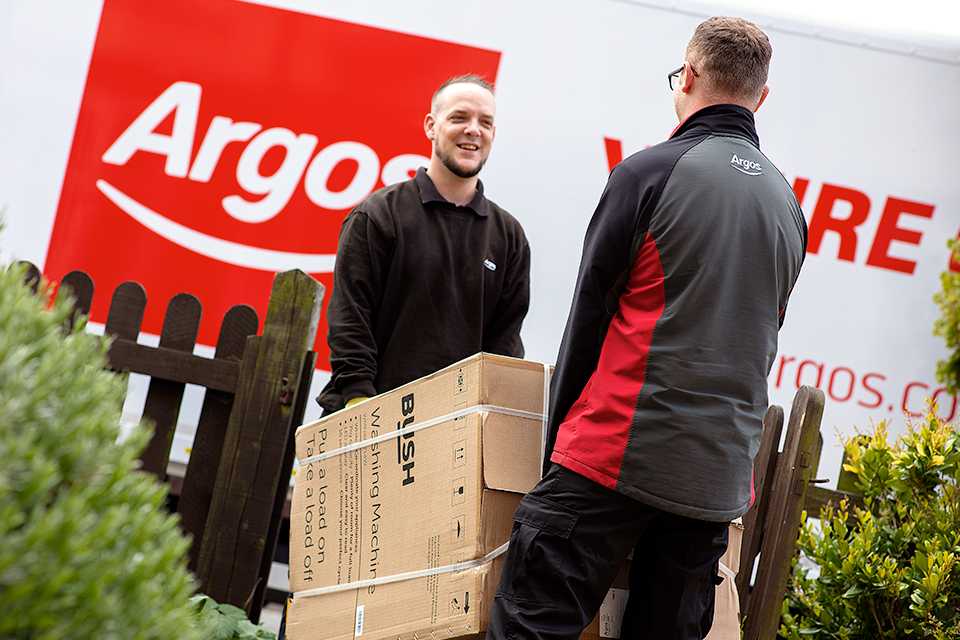 We're on our way
We'll text you with a 2-hour delivery window on the evening before or morning of your delivery, and one of our friendly drivers will also call you to discuss delivering your order safely.
Home delivery for clothing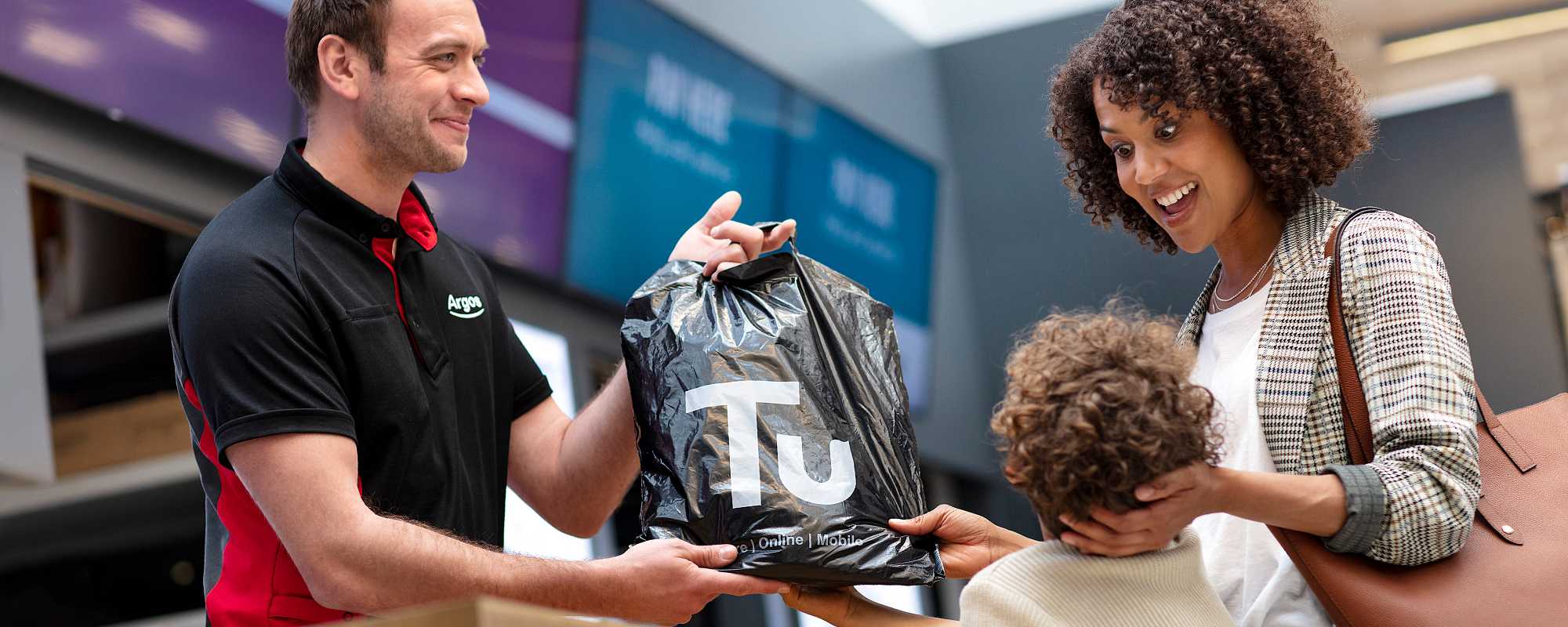 We'll deliver to you...
For orders from Tu or other clothing brands we love, just order by 2pm (Monday-Friday) to get your items next day for £3.95. If you order after 2pm Friday and before 2pm Sunday, your items will be delivered or ready to collect Monday. Excludes bank holidays.
Or use our Click & Collect service.
Installation and recycling
Our installation and recycling service is available on our dishwashers, washing machines, washer dryers and freestanding cookers. You'll be able to select this option when you add the item to your trolley.
See here for further information.
Recycling only
We can take away selected old appliances and mattresses when we deliver your new one. Prices start at £14.99 and you need to add the recycling option to your basket with the new product.*
Disconnection, installation and recycling
This service includes disconnection and recycling of your old appliance and installation of your new one.*
Terms and conditions
*Terms and conditions apply. Click below to find out more about our recycling and installation services, including how it works, finer details and eligibility.
Wet appliance installation
Watch the video to find out more about our wet item delivery and installation service.
Tragedy strikes
There are times in your life where you need to get something and get it quick. In your hour of need, turn to Argos. Here are some scenarios:
Mother's Day is tomorrow. You worked late and forgot to pick up those flowers on the way home. You forgot the day last year and the thought of turning up empty handed again chills you to the bone.
Christmas is fast approaching but you are far too busy to do your Christmas shopping. You have a dozen young relatives, hungry for toys.
Your washing machine is last legs and the children show no signs of volunteering to hand wash.
It's crept up on you, but it turns out the birthday party is tomorrow night and you still haven't ordered those heels and the clutch bag to match.
Your printer is not cooperating, it's under the impression that it needs more ink. This does not bode well for your essay due 9am tomorrow.
But don't fret
Thanks to our amazing collection and delivery service, none of these situations have to end badly. With Argos, you're good to go.