Use up and down arrows to review and enter to select. Touch device users, explore by touch or with swipe gestures.
6 ways to add colour to your home
For rooms that pack a punch.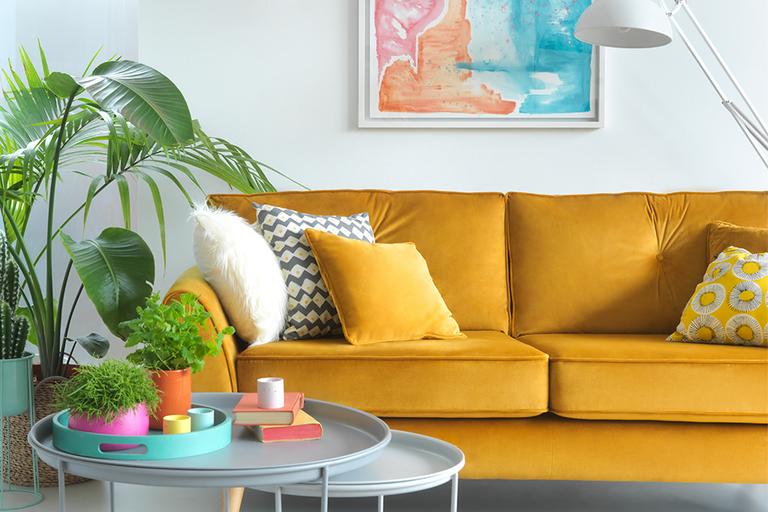 Why add colour?
Big colours and popping prints are the ultimate antidote to dreary décor - and the good news is you don't need a major makeover to make it work. Just a splash of accessories can take you from bare to bold. We'll show you how...
1. Scatter a clash of cushions and throws
If you're not quite ready to dip into the neon wall paint, start your journey to jazzy with a few statement accessories. Cushions and throws are easy to switch and instantly pep up a plain sofa or bed.
2. Get a statement piece of furniture
If you're committed to adding happy hues to a space, why not swap out a piece of furniture for something more statement. Sub in a bolder armchair, sofa, bed frame or dining chairs to lift the whole room.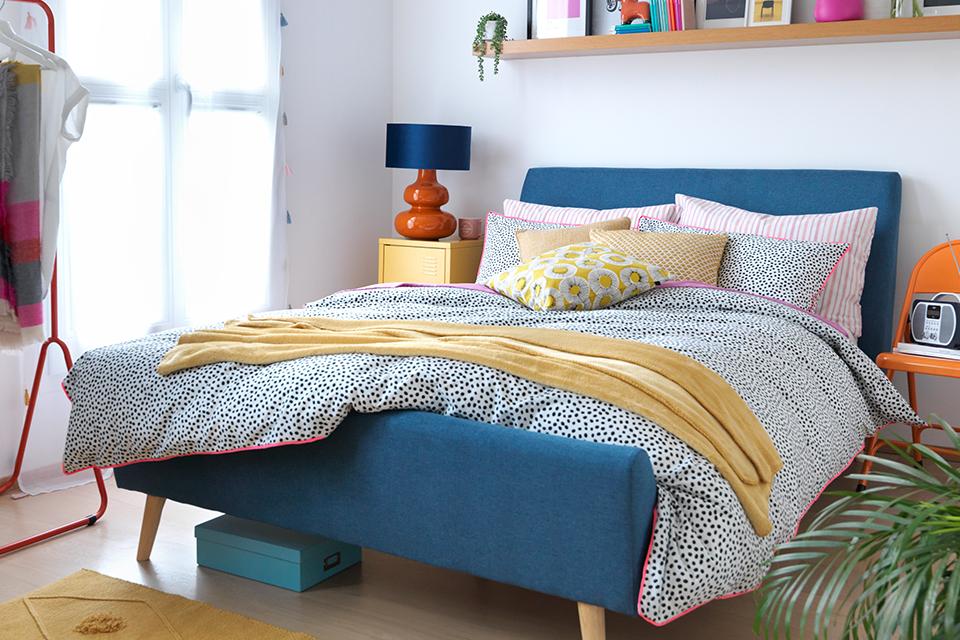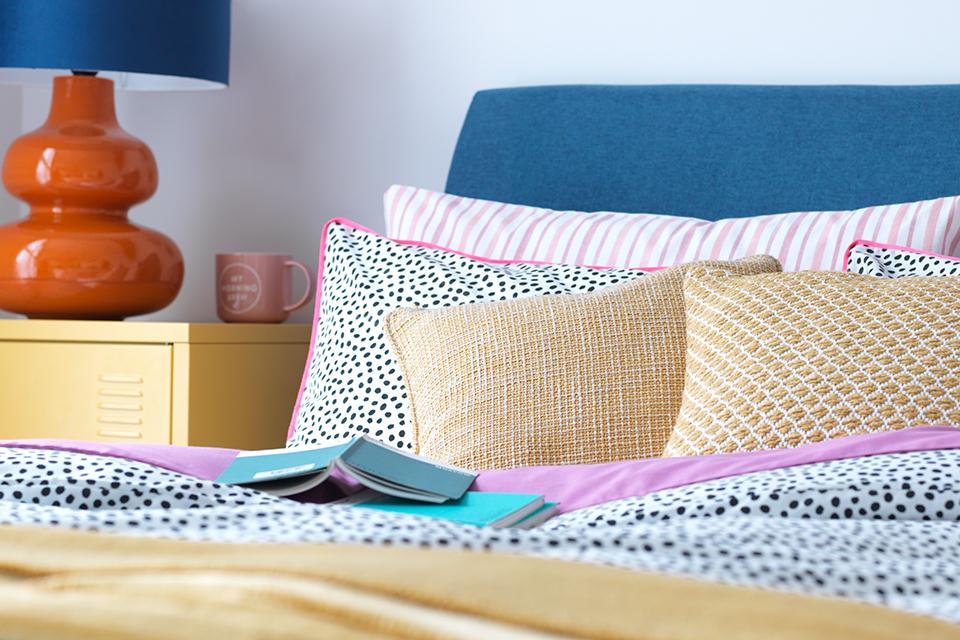 3. Prints are easier to weave in
If block colour is a bit too intimidating, try adding in some punchy print - the pattern will break up the colour and soften the overall look. This polka dot bedding may be mostly monochrome, but its neon pink piping adds just enough pop.
4. Introduce plants for natural colour
Green or flowering plants add fresh colour to a space, not to mention their mood boosting properties. You can have fun with pots too, opting for offbeat vases and planters. If you're not into the maintenance, choose faux styles that just need a dusting every now and then.
5. Create a gallery wall
Another tip for those not wanting to go colour crazy straight away - create an on-trend wall collage with an array of different prints. If you're renting and don't want to drill into walls, pick larger pieces that you can lean on sideboards.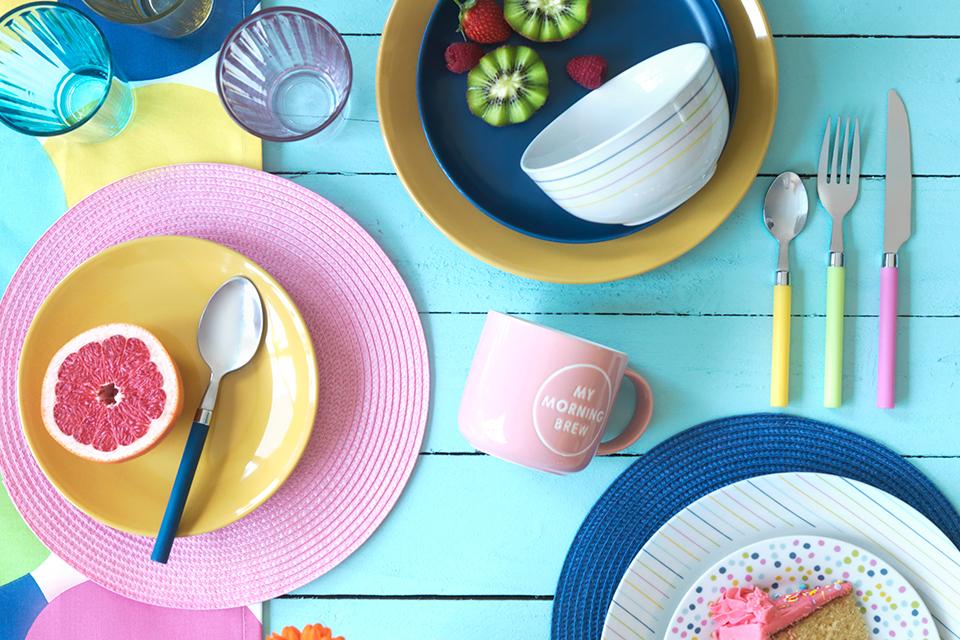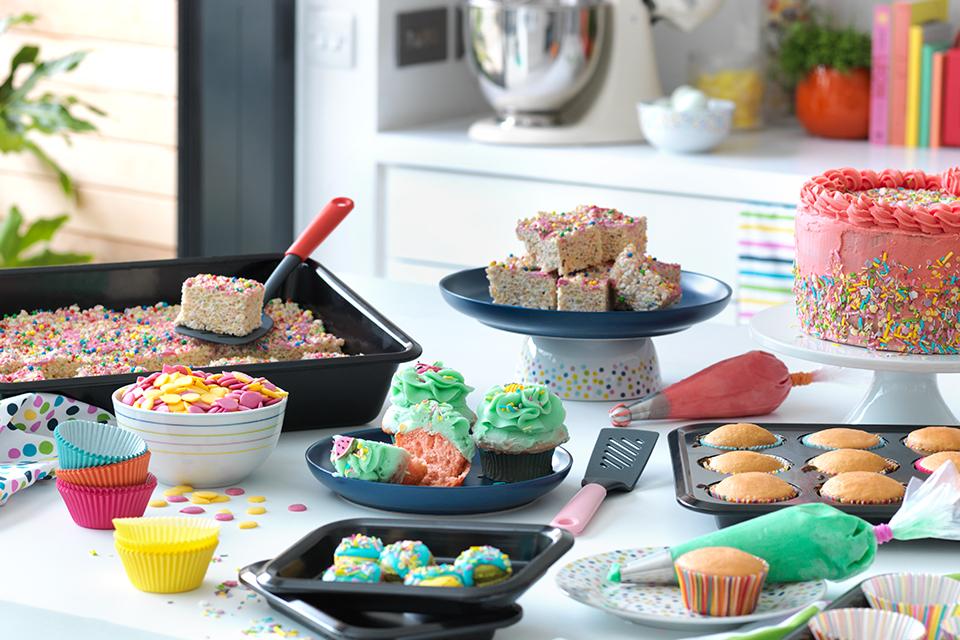 6. Don't be afraid to mix and match
A mix of colour and print just adds to the quirky look. Got a plain white dinner set already? Just get a couple of printed bowls or some bright mugs - they'll sit neatly alongside your plain pieces.
More inspiration
Why buy at Argos?