Decluttering tips
Tidy home, tidy mind. Here's how to declutter your house and create a more orderly space.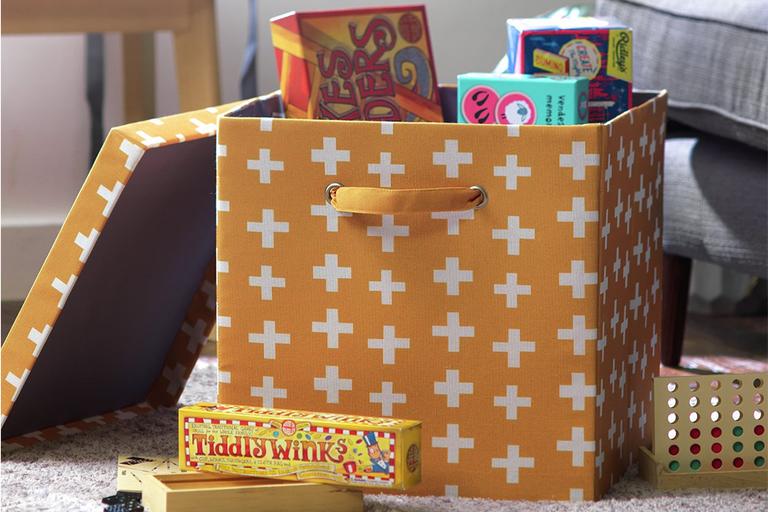 Sort by room
Bedroom
Sleep comes easy in a space that's tidy. No matter the size of your bedroom, make it a clutter-free zone by smartly storing your stuff in underbed bags, boxes with lids, ottomans, baskets, and more.
Bathroom
Maximise space with a tall boy or units with multiple shelves and drawers. From under-sink storage to mirrored cabinets, we've got everything you need to keep your bathroom looking spic-and-span.
Hallway
Want to make a good first impression on guests? Give your hallway a quick makeover with sleek and stylish storage. Think compact shoe racks, coat stands, shelving units, and more.
Kitchen
From jars to containers to shelves, spruce up your kitchen with super functional plus trendy storage.
Living room
Add character without the clutter by hiding away bits and bobs in statement-making furniture, such as sideboards or cabinets.
Storage solutions
Hidden storage
From under the stairs to unused alcoves, there are lots of sneaky storage spots around the home that you can use to free up space.
Under the bed storage
One of the handiest hiding places is beneath or inside a bed frame.
Under sink storage
The space under the sink is often overlooked as a spot for storage.
How to store bedding
Small changes in the way you fold can make a huge difference in maximising your storage space. This handy trick won't just save your time but also let the storage unit in your bedroom feel much more organised. Go on, try it!
More clutter busters
Get your house in order with these simple storage hacks.
Wall storage units
Free up floor space by installing a wall of storage in the living room. To do this, simply line up a row of tall shelving units along the whole length of a wall - it's a great way to keep your collection of keepsakes in one place.
Space-saving furniture
If your furniture takes up too much space, consider scaling down with something smaller, modular or multi-purpose. Whether it's a compact table that sits snugly in a corner or a footstool that doubles as a storage unit, space-saving furniture can make a room feel less cluttered or crowded.
Clothes' storage boxes
One way to make clothes last longer is by storing them properly. Stack them neatly in storage boxes- use a soft bag if you want to squeeze in more. We've got a selection of storage solutions that'll make tidying up your wardrobe a breeze.
Storage units
Picking the best storage options can be confusing. The trick is to assess your needs and then proceed. Do you have trendy stuff you'd like to show off? An open shelving unit will be perfect for you. If you are more of a clean-and-minimal-look person, closed cabinets can be your friend for hiding away everything extra that's not in use.
Hanging storage
To keep your wardrobe from being cluttered, try using hooks and pegs to hang things up. Hanging storage can be used almost anywhere in your home, from bedrooms to hallways. In addition to freeing up precious storage space, it also keeps things visible and ready to hand.
Kids' storage
Make sorting child's play
Your little one's room can turn messy in mere seconds- which is why smart storage should be a top priority while designing the space. From colourful toy boxes, baskets, and ottomans to store all their bits and bobs to playful-looking shelves to put their books on- we've got a cute collection to make storing fun.
Need help organising? Try these tips for keeping clutter in check
One in, one out
Set a rule where it's one in, one out. So, every time something new enters the house, an older item makes way.
Keep similar things together
Look for items that are similar and store them together in spots closest to where they'll be used most.
Store seasonal items out the way
Store seasonal or rarely used items in areas that are out of the way, such as on a high shelf or in the garage.
More help and inspiration
Why buy at Argos?