Decluttering tips
Tidy home, tidy mind. Here's how to declutter your house and create a more orderly space.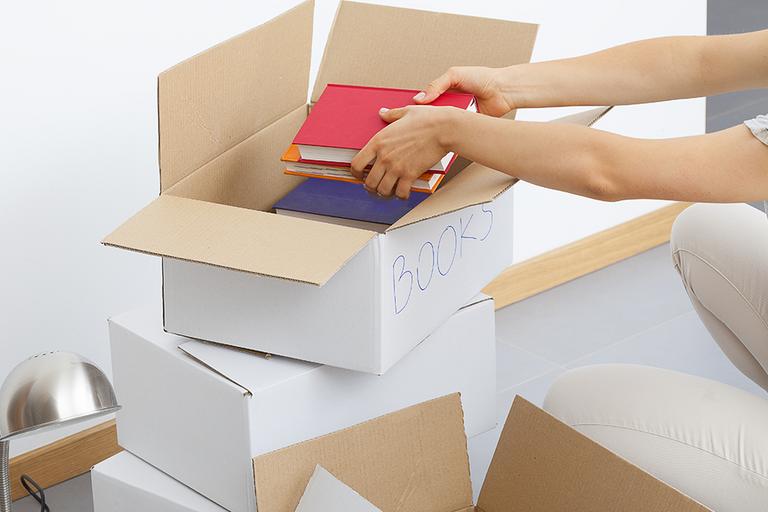 Need help organising? Try these tips for keeping clutter in check
One in, one out
Set a rule where it's one in, one out. So, every time something new enters the house, an older item makes way.
Keep similar things together
Look for items that are similar and store them together in spots closest to where they'll be used most.
Store seasonal items out the way
Store seasonal or rarely used items in areas that are out of the way, such as on a high shelf or in the garage.
Sorting out clutter
Before you clear the clutter, you'll need to have a plan in place. Go through the house and make a list of everything you want to get rid of. Next, sort things into piles for donating, selling or throwing away. Clothes that are in good condition but no longer worn can be bagged up and given to charity shops. Items like books, games and DVDs can be sold either online or at a garage sale.
Decluttering heroes
Clutter busters
Get your house in order with these simple storage hacks.
Wall storage units
Free up floor space by installing a wall of storage in the living room. To do this, simply line up a row of tall shelving units along the whole length of a wall - it's a great way to keep your collection of keepsakes in one place.
Hanging storage
To prevent surfaces from becoming cluttered, try using hooks and pegs to hang things up. Hanging storage can be used almost anywhere in your home, from kitchens to hallways. In addition to freeing up precious cupboard space, it also keeps things visible and ready to hand.
Sort out cable clutter
If you have electronic items like computers, stereos or TVs, you're likely to have lots of cable clutter. Having a bunch of wires or cables in plain sight can make a space look untidy. Luckily, there are lots of handy ways you can organise them, like cable clips, cord tunnels and tie wraps.
Declutter kitchen countertops
One way to avoid a messy kitchen is to keep counters clear of clutter. Put away things that belong in cupboards or on shelves, such as spice jars, plastic food containers and utensils. For appliances that don't get used often, the top of the fridge serves as a useful storage spot.
Space-saving furniture
If your furniture takes up too much space, consider scaling down with something smaller, modular or multi-purpose. Whether it's a compact table that sits snugly in a corner or a footstool that doubles as a storage unit, space-saving furniture can make a room feel less cluttered or crowded.
Customers who conquered the clutter
Hidden storage
From under the stairs to unused alcoves, there are lots of sneaky storage spots around the home that you can use to free up space.
Under the bed storage
One of the handiest hiding places is beneath or inside a bed frame.
Under sink storage
The space under the sink is often overlooked as a spot for storage.
More help and inspiration
Declutter your home & declutter your mind
Having too much stuff can create a chaotic environment making you feel frustrated and stressed. By keeping your home clutter free, you're making a positive space where you can relax and be more productive.
Why buy at Argos?