Guide to buying curtains
Buying curtains doesn't have to be a dark art. From fabric types to header styles, our curtain guide will help you find the best fit.
Shop all curtains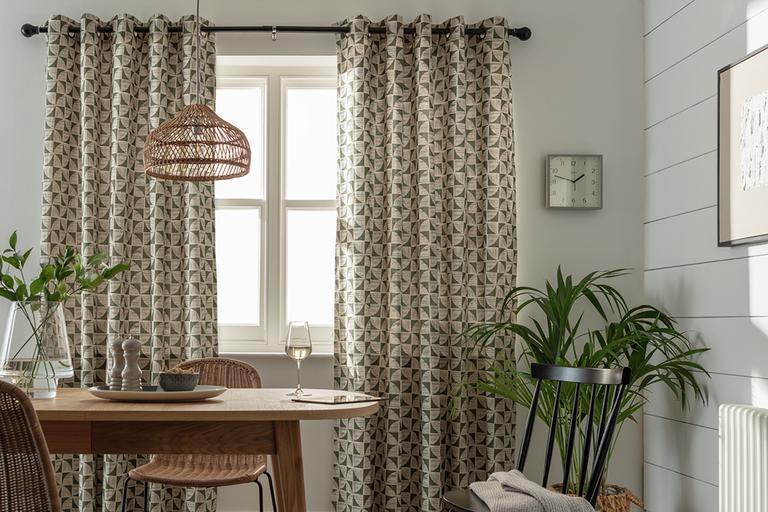 Curtain top types
How your curtains attach to a pole or track will affect the drape and overall look of the curtains.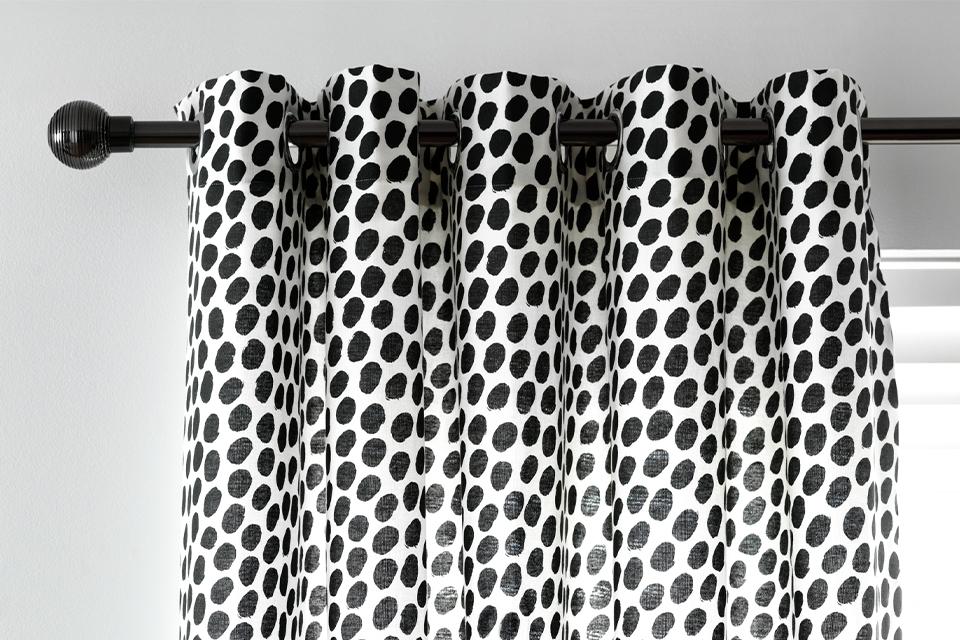 Eyelet curtains
Eyelet curtains hang in wide, even folds and work well with thicker and heavier fabrics. The punched metal rings at the top of these curtains slide smoothly and easily over the curtain pole for a smart finish.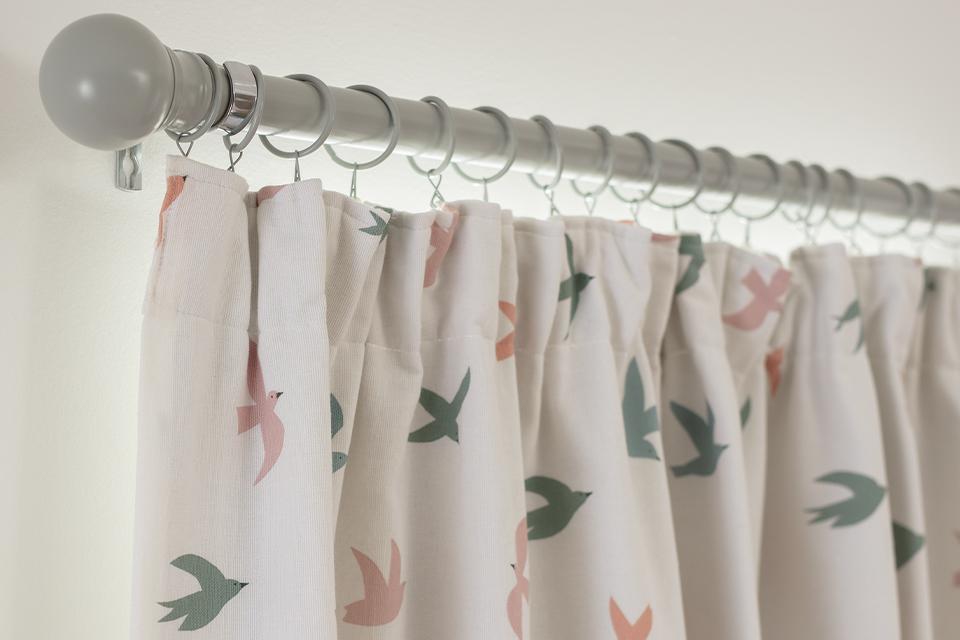 Pencil pleat curtains
Pencil pleat curtains have many folds, each about the width of a pencil, to create a ruched, gathered look. Plastic hooks are attached along the header of these curtains, which attach to a track or pole.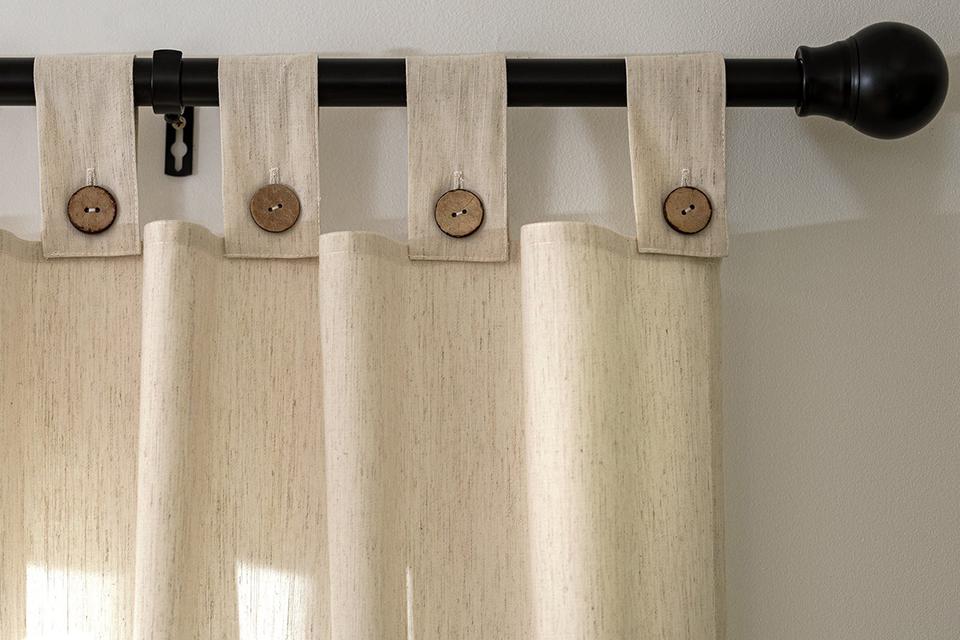 Tab top curtains
Tab top curtains provide a neat, attractive solution for dressing your windows. They have a header of evenly spaced fabric loops, through which a curtain pole or rod can be threaded.
When it comes to selecting the style, length and material for your curtains, there's lots to consider. Are they being used to block out light? Insulate a room? Or to make the windows the focal point of your home? To help you decide, read our top tips below.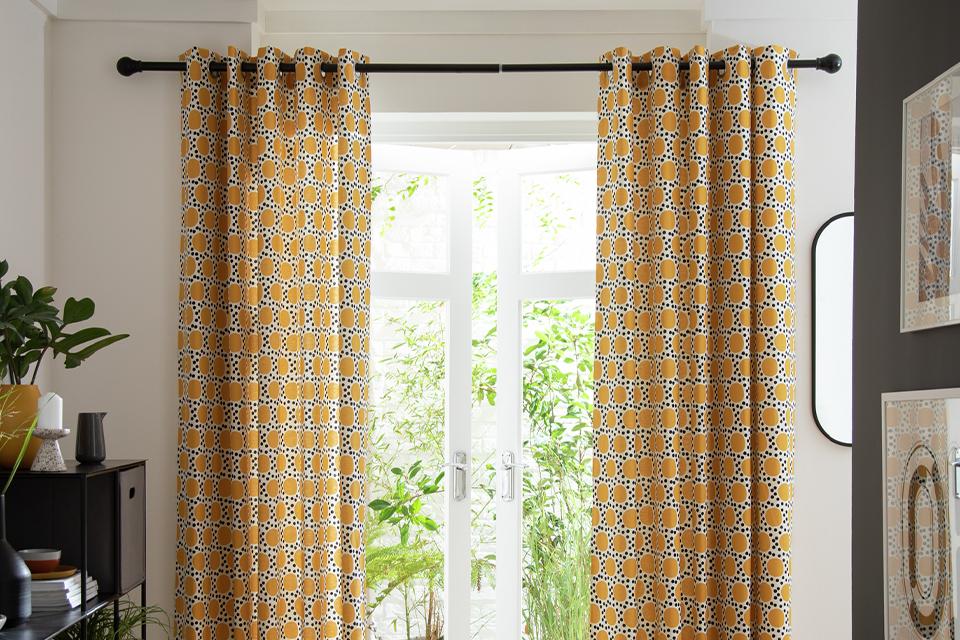 Types of curtains
The right curtains can really tie a room together, so it's important to pick a fabric and finish that works with your home's décor style.

Velvet curtains - Sumptuous with a shine, velvet creates a luxury look that works well in the bedroom.

Sheer curtains - Voiles create a floaty frame for your window, and can be layered with other curtains.

Thermal curtains - Draughty windows? A thermal curtain will help to retain warmth in the winter - they'll also keep the room cooler in the summer.

Blackout curtains - Block out sunlight or street light glow. Blackout blinds can also be used with non-lined curtains to keep your room dark.
Best loved curtains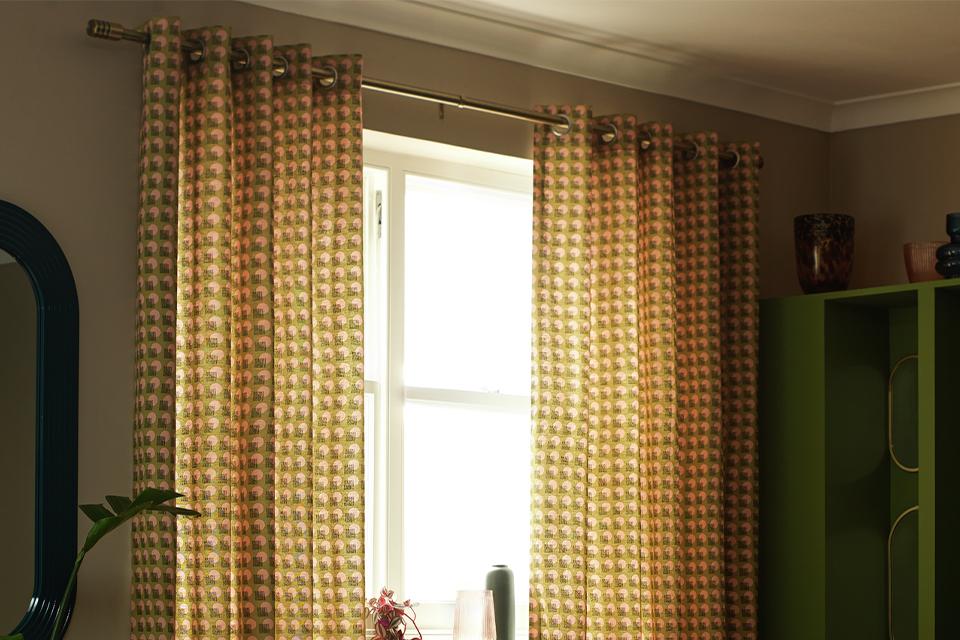 Which room, which curtain?
Certain fabrics, styles and sizes suit some rooms better than others. If you are unsure how to use curtains in your space, here's a few ideas.
Bedroom curtains - Blackout curtains keep your room dark - great for summer nights.

Living room curtains - Style is important here, so consider coordinating with matching curtains, cushions and rugs. Lined curtains will help keep cold draughts out and block out street lamp glow.

Kids' bedroom curtains - Choose styles with funky colours or their favourite characters.

Door curtains - These can be used at your front and back doors or between rooms to keep draughts out and add extra privacy.
Finishing touches
More help and inspiration
Blinds guide
Learn about the different blind types and which is best for you.
DIY ideas and guide
Give your home an upgrade with helpful step-by-steps, and the tools to achieve it.
Open plan living
Discover how to use dividers to add privacy and structure to a room.
Curtain linings
Which curtain type – lined or unlined – is best for your needs?

Lined curtains are usually heavier and hang in soft, loose folds. They help reduce the amount of light entering the room and keep heat from escaping.

Unlined curtains are a good option if you're looking for a window dressing that's purely decorative and don't mind light filtering through.
Measuring for your curtains
Need help choosing the correct curtain size? Watch this short video to help you get it right. Check out this guide to help you put up a curtain track or pole.
Why buy at Argos?