How to create a bird friendly garden
Top tips for welcoming wildlife.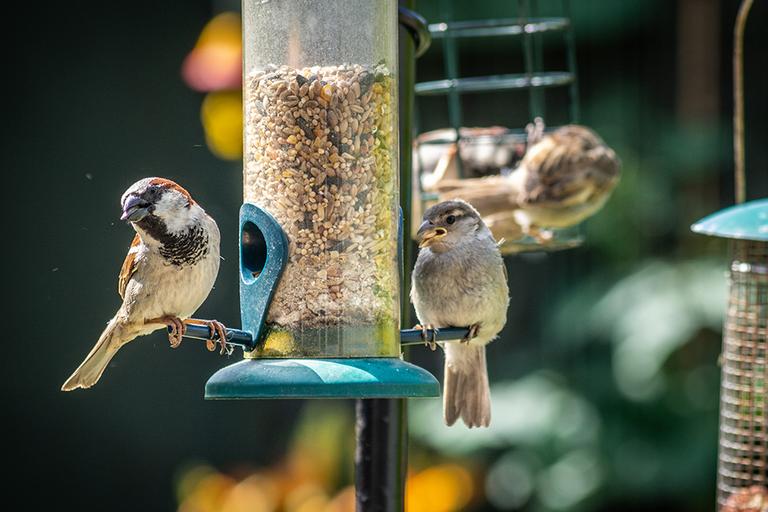 The best thing about a wildlife-friendly garden is that you don't need a lot of space, because anywhere can provide a home to nature, and there's a lot you can do to make animals feel at home.
How to attract birds to your garden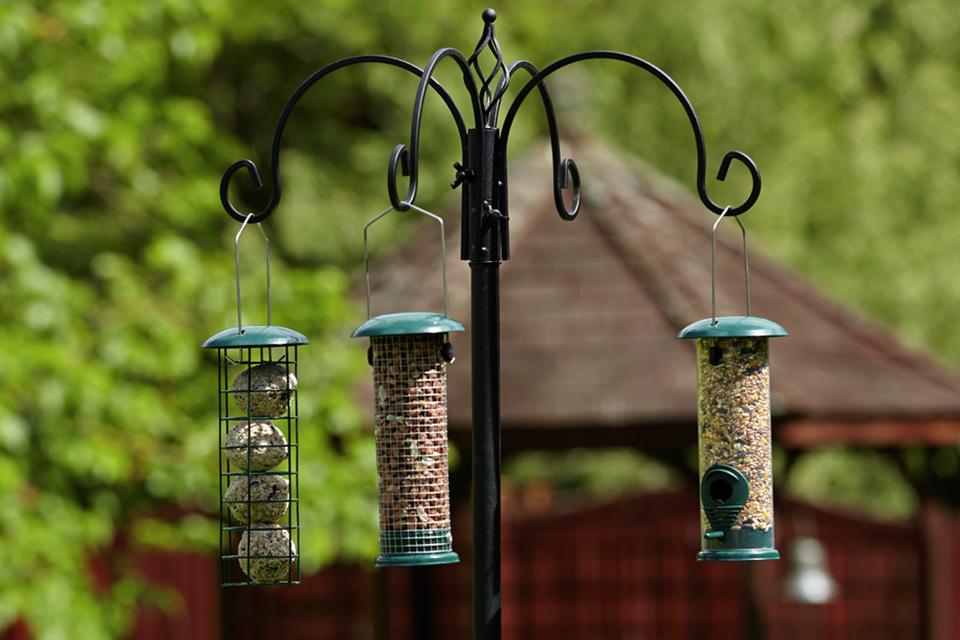 Add a bird feeder station
Not only will a bird feeder bring beautiful feathered friends into your garden, you'll provide a source of food and encourage healthier birds all year round. And, there are different feeders to fit any outdoor space.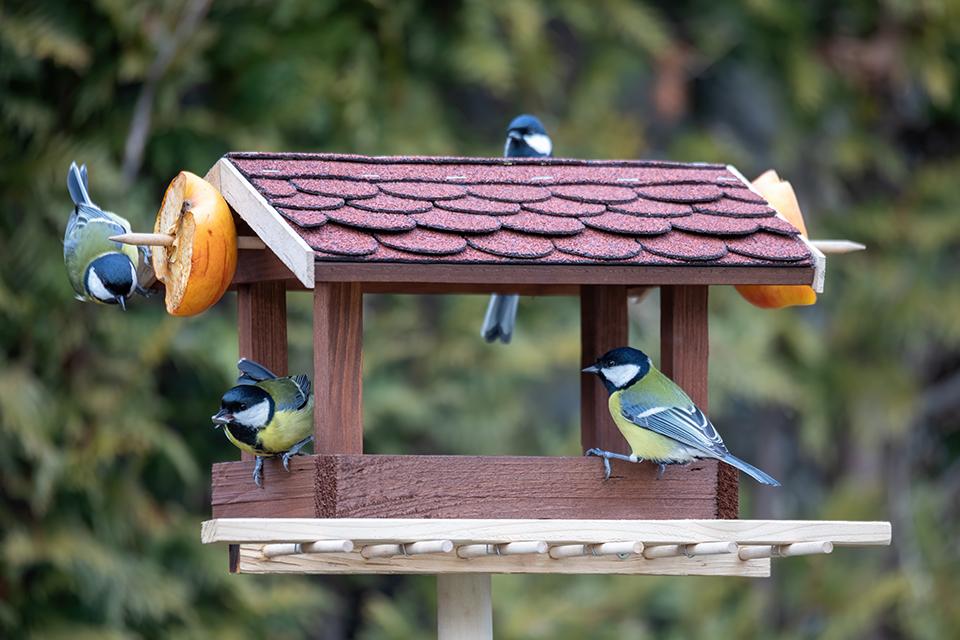 Set the (bird) table
A bird table is ideal if you don't have anywhere to hang a feeder. They're easier to top up and provide birds a little rest whilst they eat. Just make sure they're anchored down so they don't topple over, and watch out for cats.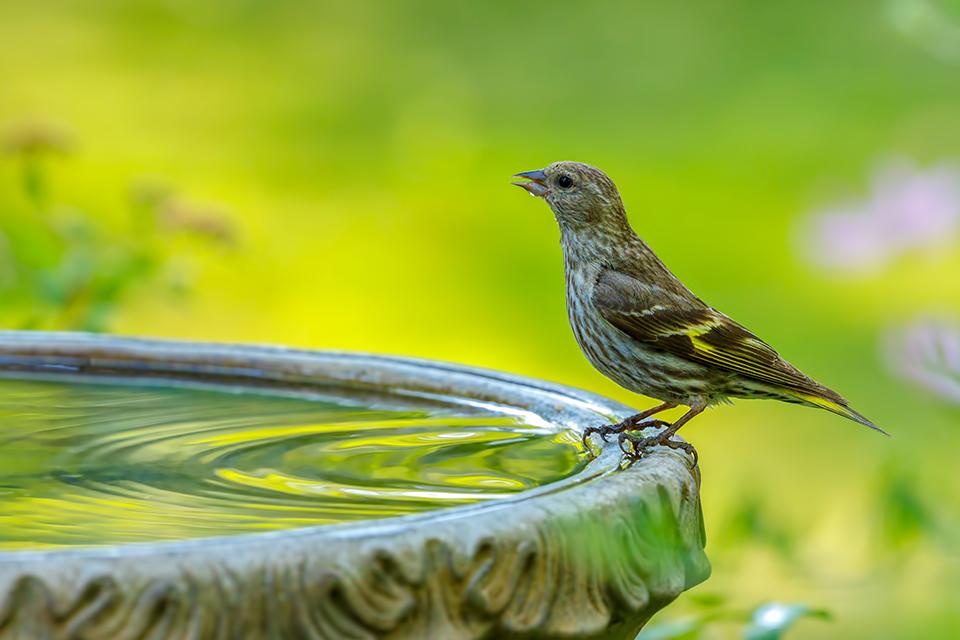 Fill a bird bath
Birds need water for drinking and preening. Shallow bird baths are better as they allow them to stop off for a rest, cool down and clean-up of their feathers. They also make a beautiful feature in your garden.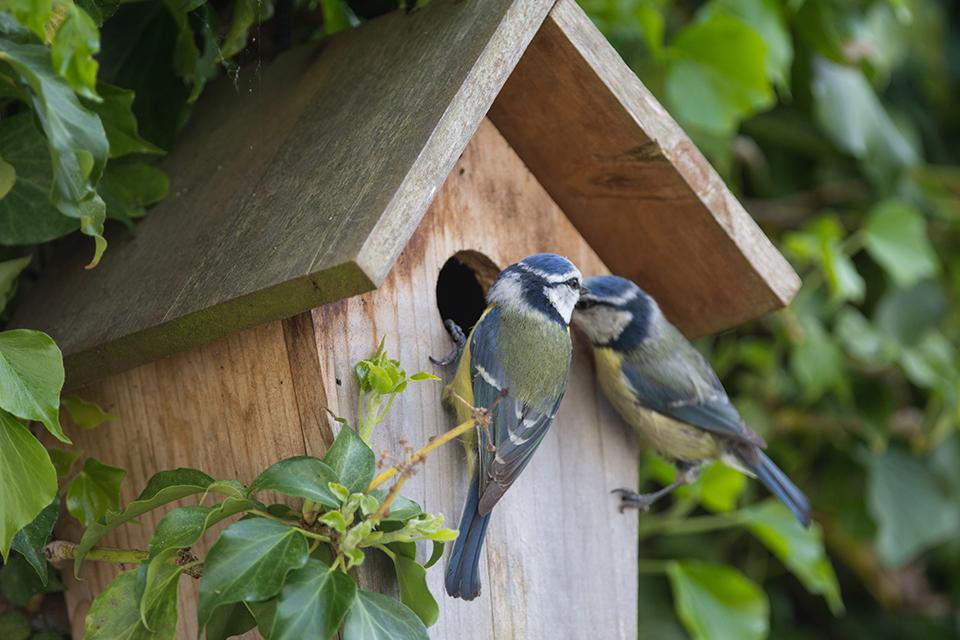 Put up a nesting box
A nesting box can create a safe space for birds to breed and raise their young. But it's all about location, location, location with these – so look for a spot out of the sun and away from any curious, climbing cats.
Where to place a bird feeder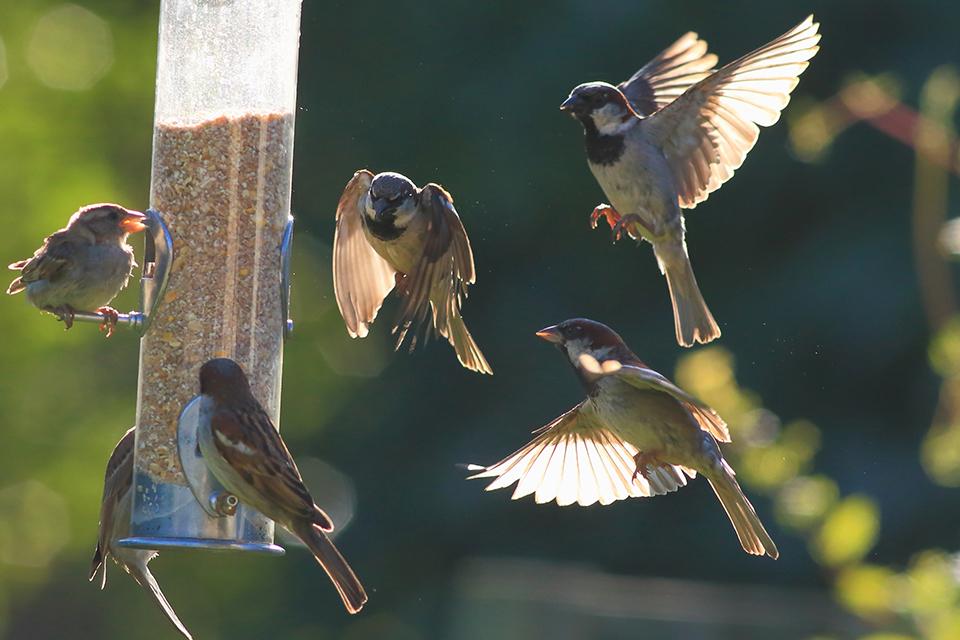 The best spot in the garden...
There are lots of factors that might prevent birds finding your feeder. Here are some helpful hints, before you start:
Choose a shaded area.
Ideally with cover from rain so the food doesn't get wet.
Pick a quiet place, so they're not disturbed.
With wind cover.
Ensure your feeder is secure and won't topple over.
Avoid windows.
And make it visible.
What can I feed birds?
Check the menu
The obvious dish would involve seeds and grains (such as sunflowers and oats), but they also enjoy leftovers like cooked pasta, potatoes and cheese. And for dessert? How about chopped up apples, pears or soft fruits - yum!
Top tips for creating a bird haven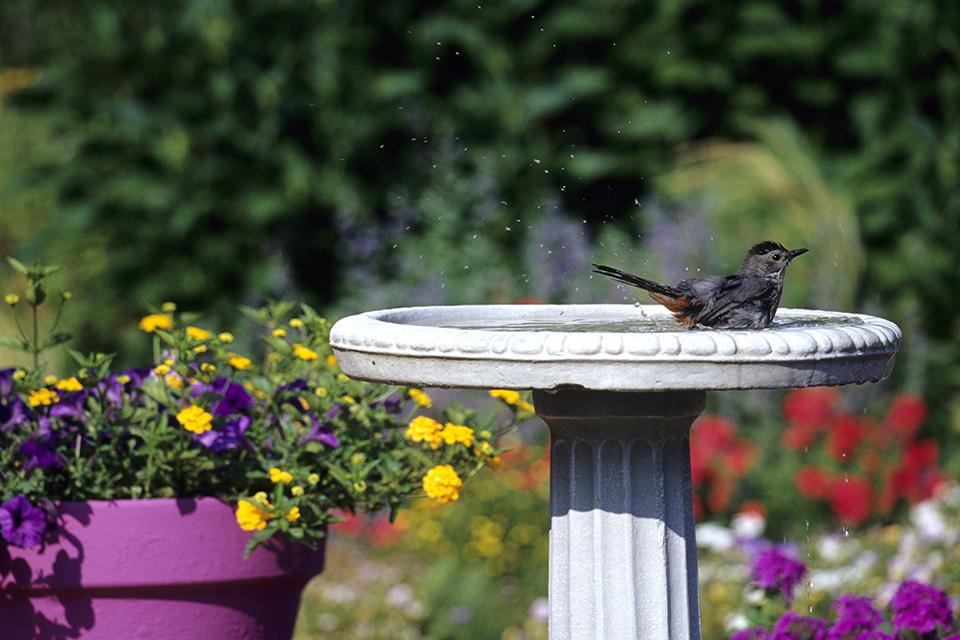 Keep them coming back for more
Make your garden the place to be with these easy steps:
Keep food topped up.
Re-fresh water (why not recycle rain water?).
Keep baths and feeders clean.
Try different spots if no birds arrive.
Watch out for cats by not leaving food on the ground and placing spiky plants under feeders.
Be patient, once they know it's there, they'll come.
How to attract (other) wildlife to your garden...
Hedgehog house
An artificial home can sometimes provide a safe alternative for hibernating hedgehogs. They like peace and quiet, so place your home somewhere they won't be disturbed, ideally with plant cover.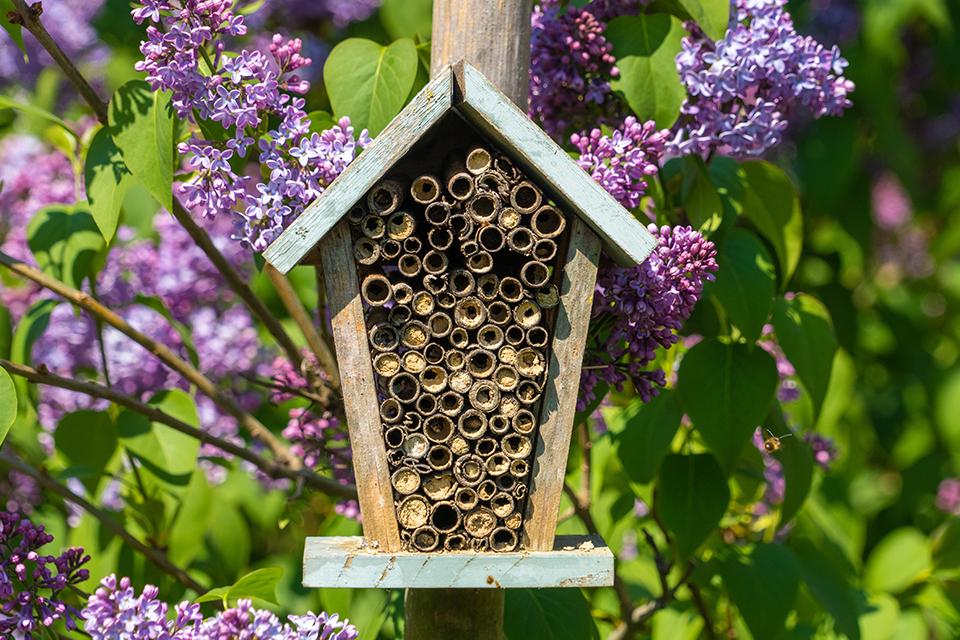 Bee house
Help the bee community grow by setting up your own bee hotel. Usually a wooden structure filled with tubes or tunnels, offers a safe space for bees to burrow and nest. Place it in the sun for a full house.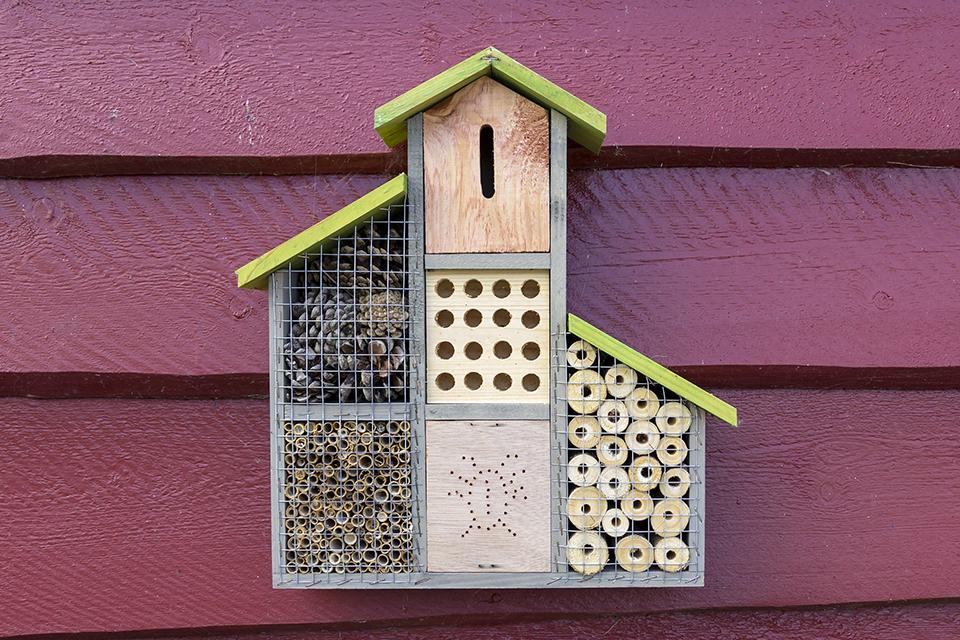 Bug hotel
A fun and educational activity to do with kids (or curious adults). Use material from your garden or nearby parks to build your own bug-safari, and watch how a variety of critters work and live together.
Build your own...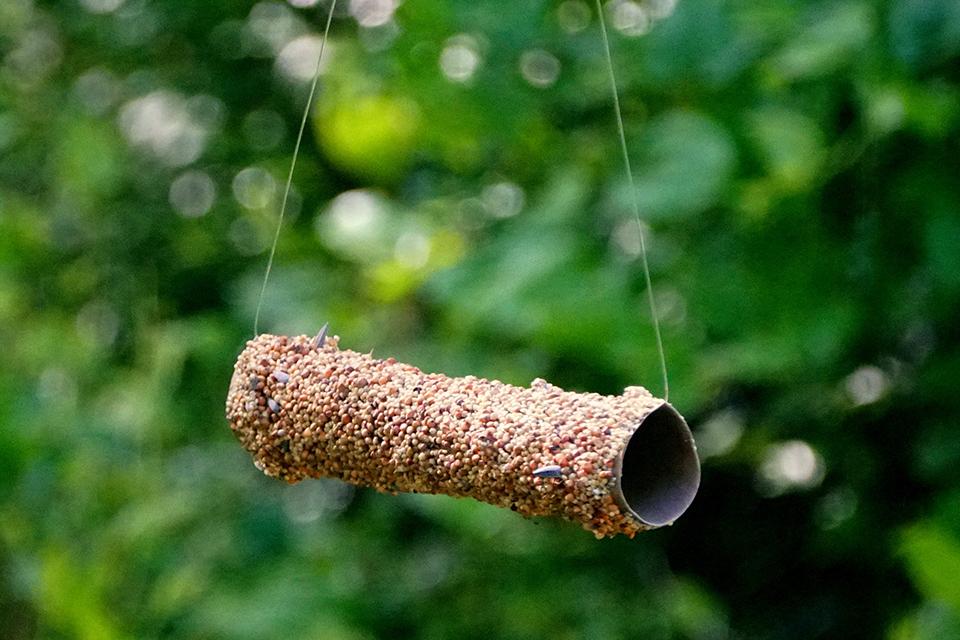 How to make a bird feeder
A quick, easy and great way to recycle all those loo rolls (or plastic bottles). Follow our step-by-step guide for a homemade bird feeder.

What you'll need:
Toilet roll tube
Vegetable fat or lard
Bird feed
String
2 sturdy twigs

Method:
Thread your string through the tube and tie in a knot to create a loop.
Cover your toilet roll with vegetable fat or lard.
Roll the tub in bird feed until it's covered.
Poke a couple of twigs through the tube to create perches.
Hang outside.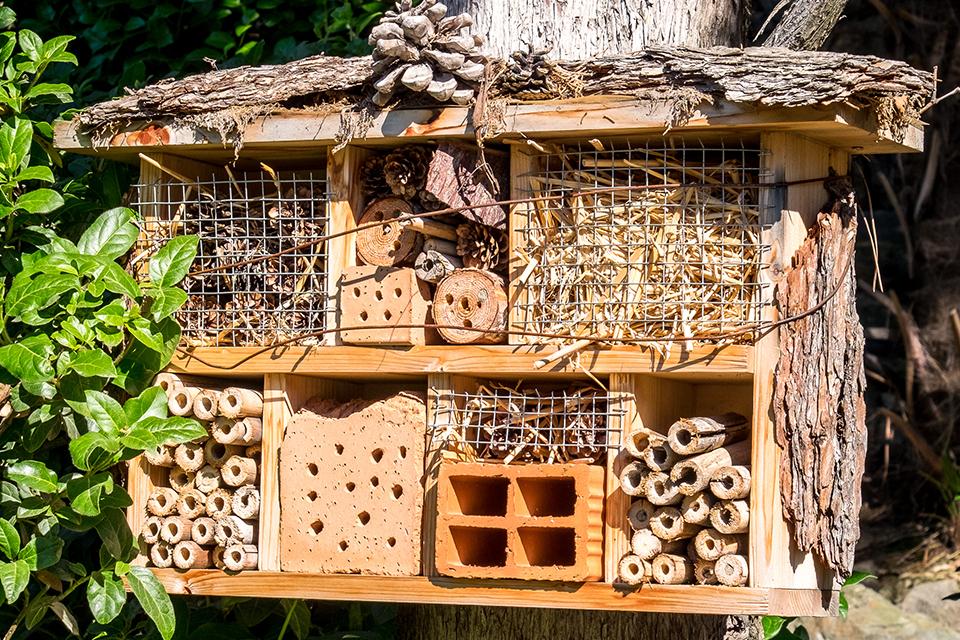 How to make a bug hotel
It can be neat and tidy or authentic and rustic, and any size you want! The trick is creating lots of hidey-holes for creatures to explore.

What you'll need:
Bricks or wood
Sticks and twigs
Dry leaves
Pine cones
Moss

Method:
First, go foraging to find natural materials.
Find a spot in your garden against a tree, wall or fence.
Create a frame with your bricks or wood.
Fill it with twigs, leaves, pine cones – anything that bugs can crawl over, under and in-between.
Helpful garden guides
Why buy at Argos?