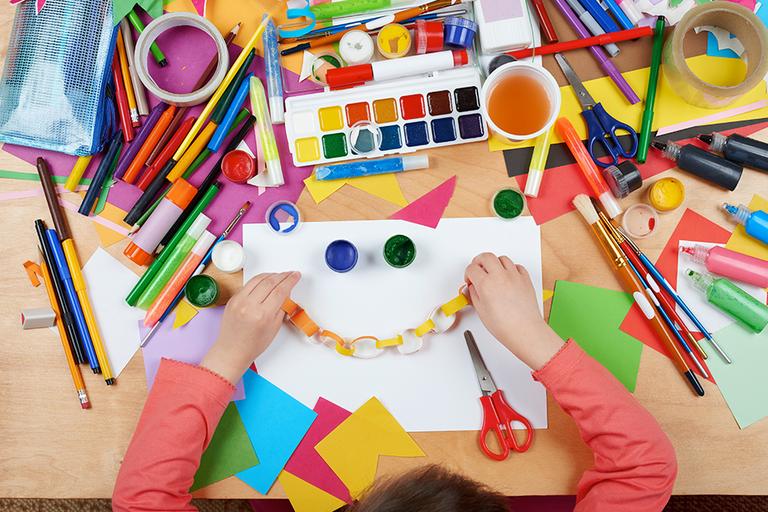 Craft your kids' creative side by making a splash with paint and getting colourful with card, as well as giving them the perfect playroom for inspiring imagination.
Painting with kids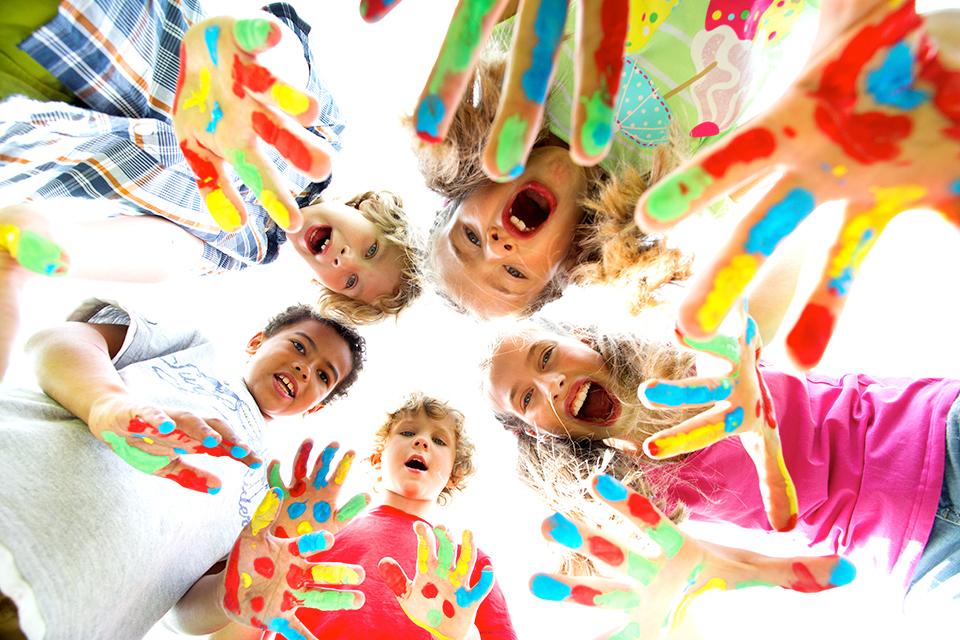 Make a colourful splash
Kids love painting. It's a messy and fun way to encourage imagination. Let your little artists express their creative side with paint sets and ideas.
Kids' painting checklist
Paint brushes
Canvas, card or paper
Sheets or newspaper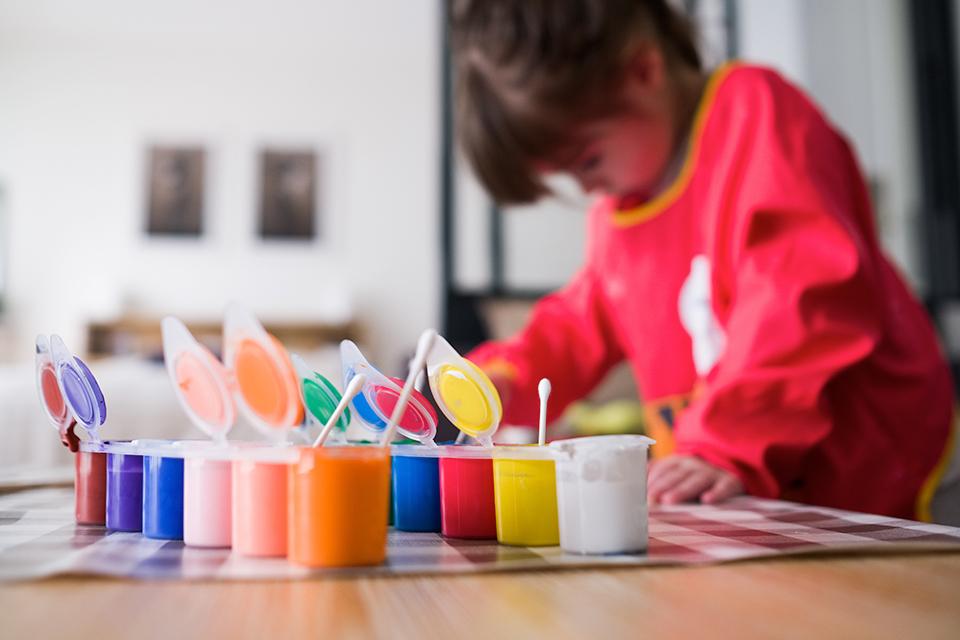 Hints and tips
There are more ways to paint than just with brushes. Your little ones will love seeing the different shapes and styles they can create with old toothbrushes, sponges and combs. And if you're feeling extra messy, why not try finger painting or handprints?
It can be a good idea to start them off with only a few basic colours. This way they can start with a simple palette, without mixing too many colours.
Painting can be messy! Make sure to paint-proof the floor and furniture with sheets or newspaper, or you might find your home has turned all colours of the rainbow.
Bright ideas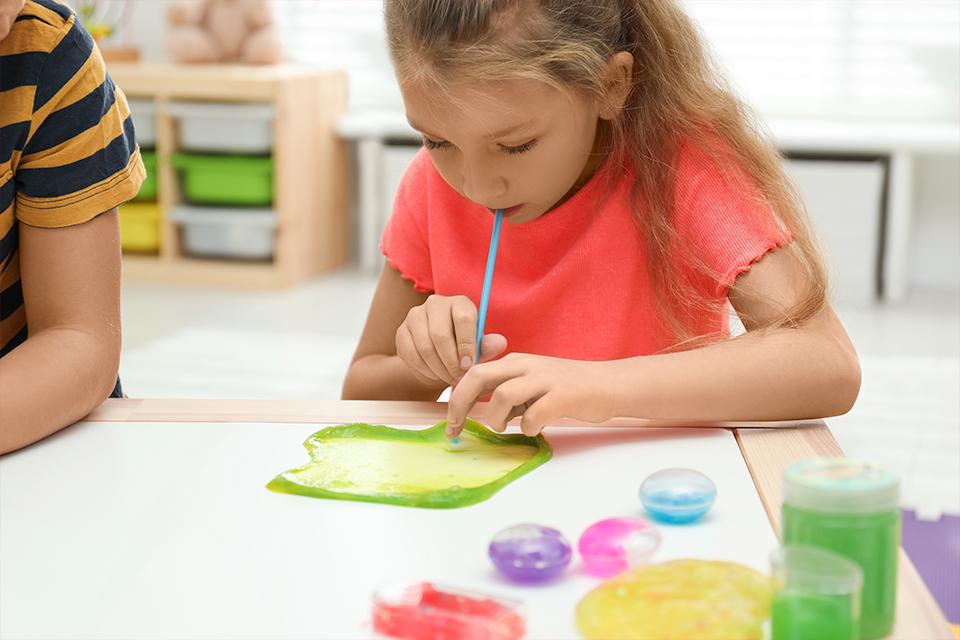 Blow painting
Grab a straw, cut it in half, and they're ready to try blow painting. Use a pipette or paint dropper to add colours to some paper and card, and then use the straw to blow the paint into different lines and shapes across the canvas.
Or check out our Blo Pen sets for some fun airbrush effect art.
Face painting
Face paints are a great way to keep children entertained. You don't need paper, only faces! Children can paint their own faces or each others, or have an adult paint them. Designs can last all day and are easily changed. They wash off easily too.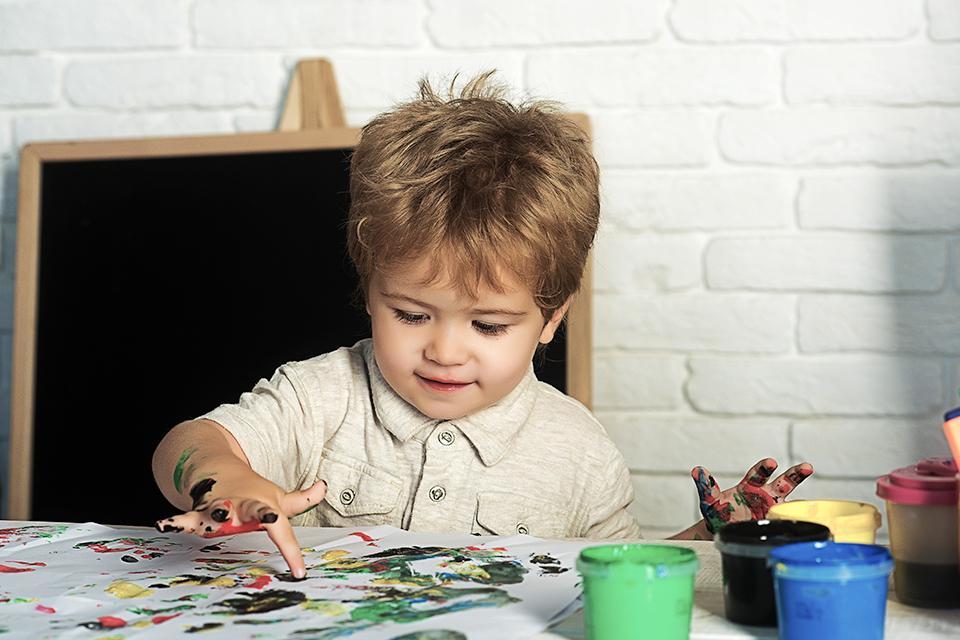 Finger painting
Who needs a brush? Finger painting is a classic kids activity and you can get the most out of it by using thick paper or card and wetting it slightly for extra splashy results.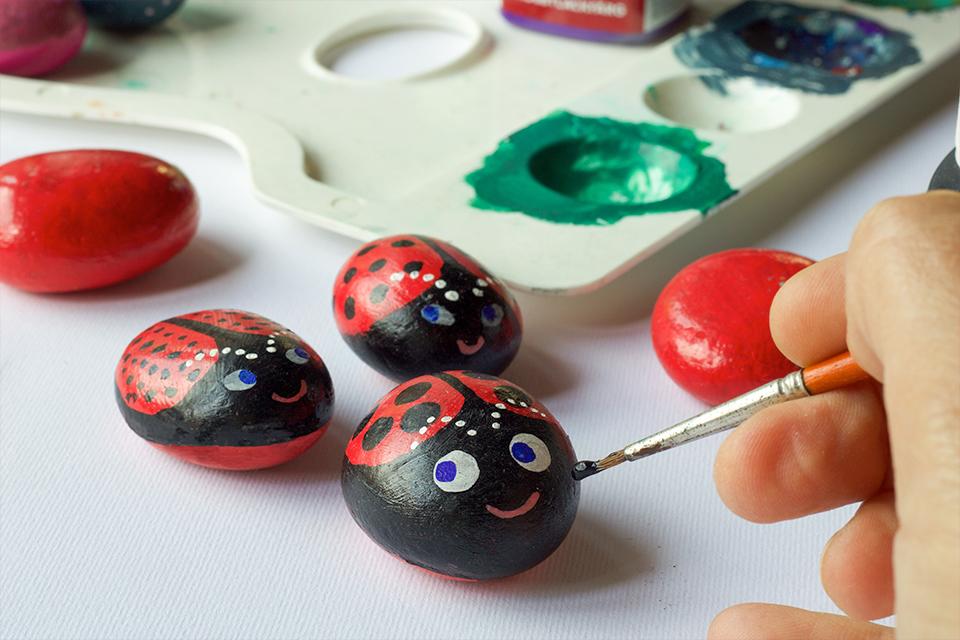 Rock painting
Collect rocks or pebbles from your garden, or out on a walk, and take them home to paint. There are all sorts of designs you can go for, from ladybugs and monsters to flowers and funky patterns. Hide them outside for a fun scavenger hunt.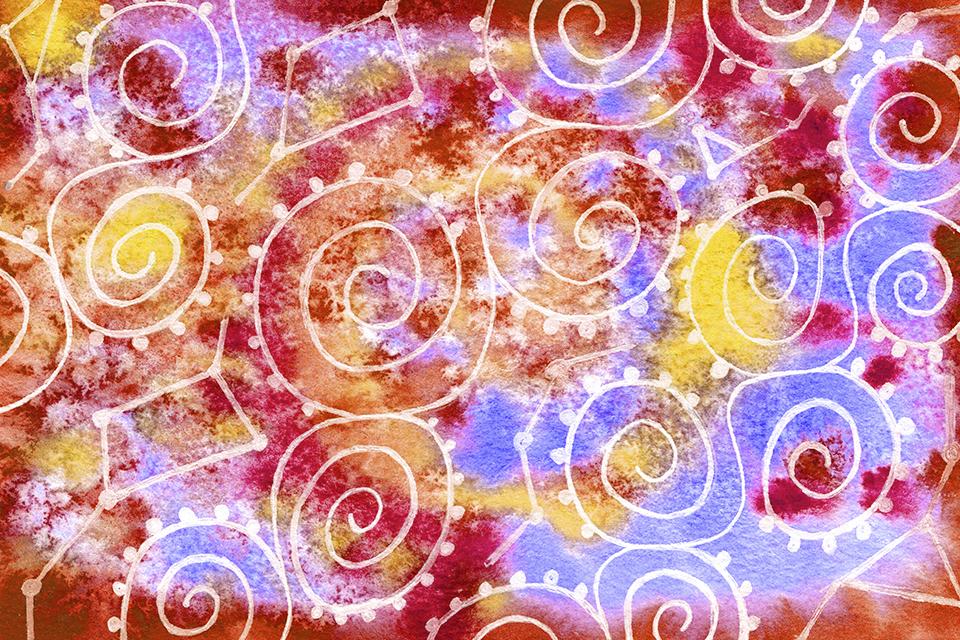 Watercolours with crayons
Draw fun designs or patterns using a white crayon on paper. Wash over the paper with watercolour paints to reveal the art beneath. Use more than one colour for a vibrant fridge-worthy piece!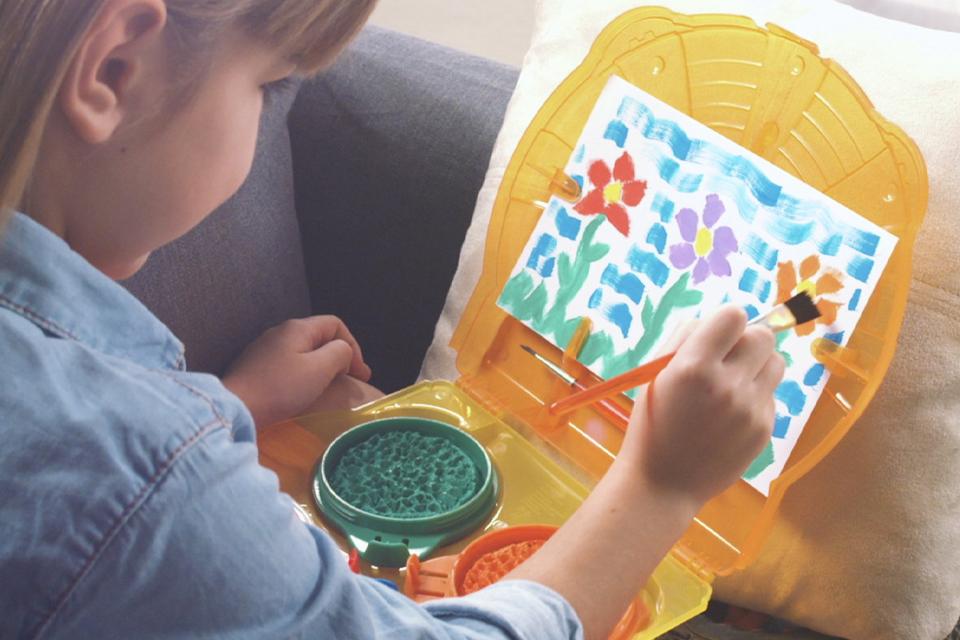 Less mess
Painting can be just as fun without the mess. Find kids' paint that offers less spills, with the same amount of colourful creativity.
Colour them impressed
Paper and card crafts for kids
Paper and card crafts
If you're looking for something a little less messy than paint, paper craft is ideal for getting creative with colour. Break out the coloured pens, pencils, scissors, glue, paper and card and see what their imagination can conjure up.
Paper craft checklist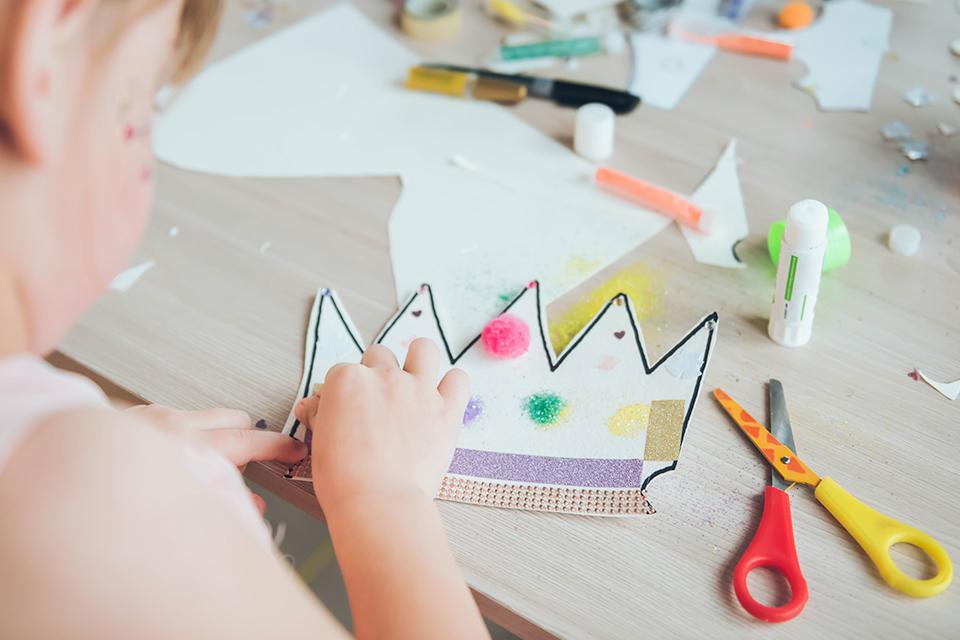 Hints and tips
Make use of cardboard and other recyclables in your crafts. Egg cartons, cardboard boxes and kitchen roll tubes are all ideal items for creating animals, spaceships and whatever else they can think of.
If they're colouring or drawing, use stencils and shapes to help them with their creations.
Glitter, beads, buttons and stickers are a great way to add finishing touches to any paper and card crafts.
Mixed media and paper crafts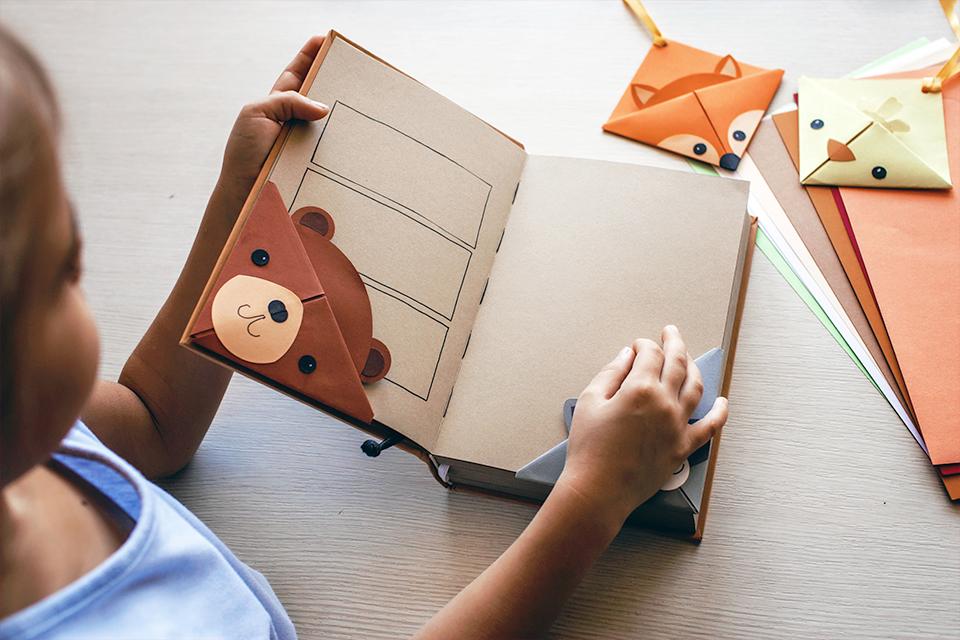 Book corner markers
Fold paper squares into cute corner bookmarks! There are plenty of step by step guides or videos online to show you how to make one. Finish it off by drawing or sticking faces and other features to it, for a bookmark like no other!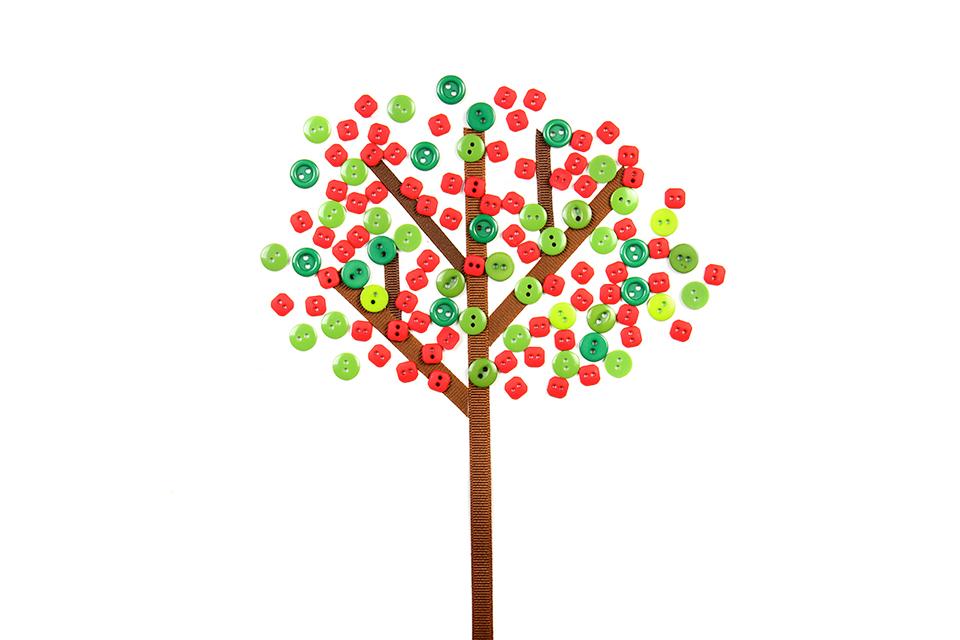 Button trees
Draw or paint a tree outline on some paper. Find some buttons, and using some tacky glue, stick them to your branches. Use different colours and sizes to make it look tree-mendous!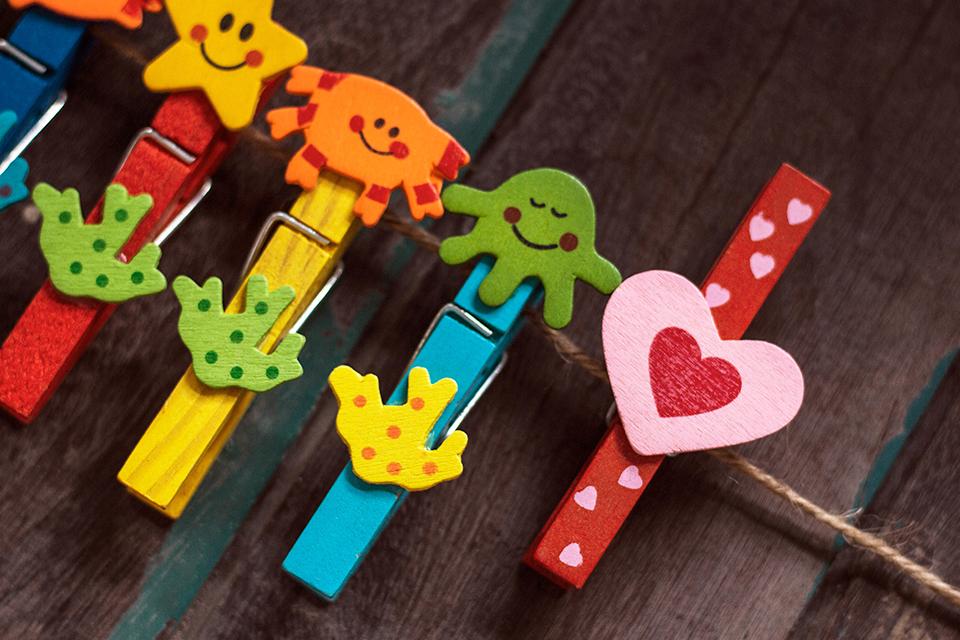 Decorate pegs
Use paint or colouring pens to add some colour to wooden pegs. Create your own designs or go for one bold colour. Stick some foam card or paper shapes on them as well for a fab and funky addition.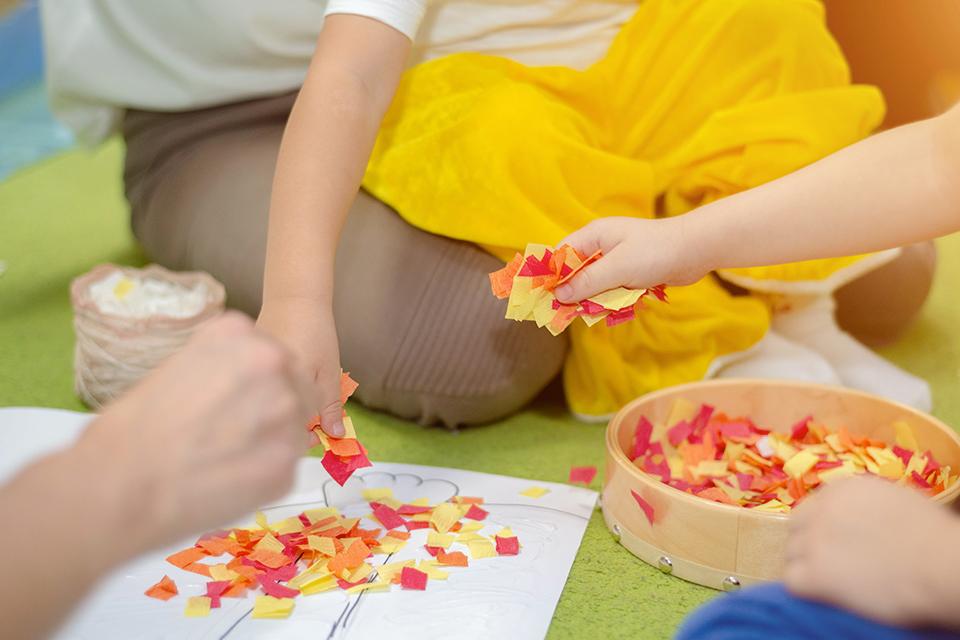 Paper mosaics
Draw some pictures on some paper or card, leaving lots of space between the lines. Cut some tissue paper into small squares and stick them in the gaps to create a fun multicoloured mosaic.
Toilet roll crafts
Toilet roll holders can be used for all sorts of crafts, let your imagination run wild creating mad monsters or amazing animal friends.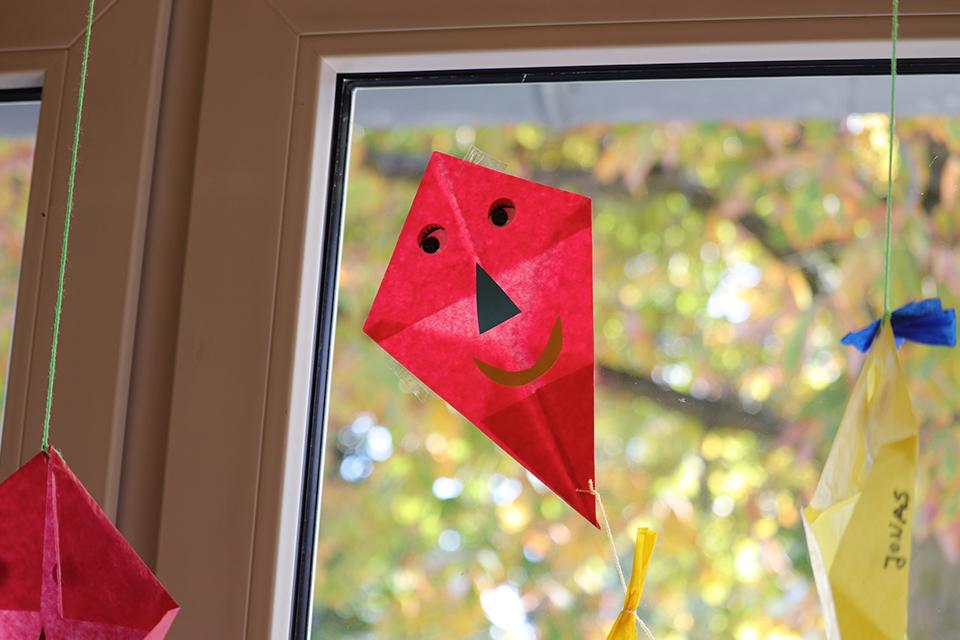 Window kites
Use tissue paper and fold into a kite shape. Add a design or stick some shapes to it, so they show up when the sun shines through the window. Add some string or ribbon to give your kite the full flying effect.
Colour them impressed
Crafty kits for creative minds
Colour them impressed
Masterpieces in the making
Have lots of colouring fun with these great activity and colouring downloads.
Room to grow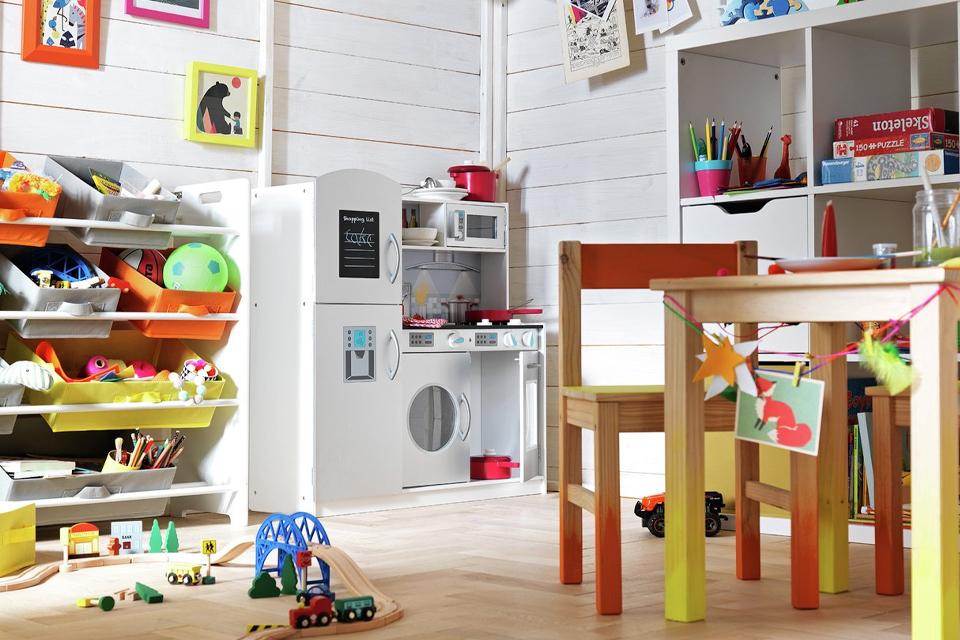 Perfect playroom
Creative minds need a creative space to work in. Turn your home into a workshop for your little ones to craft away in.
For more inspiration on how to create the perfect space to play, explore our playroom ideas.
Hatch a hideaway
Complete the playroom fun with a handy hideaway for hatching new creative plans. Try a teepee, or make a good old fashioned fort from cushions, sheets and pillows.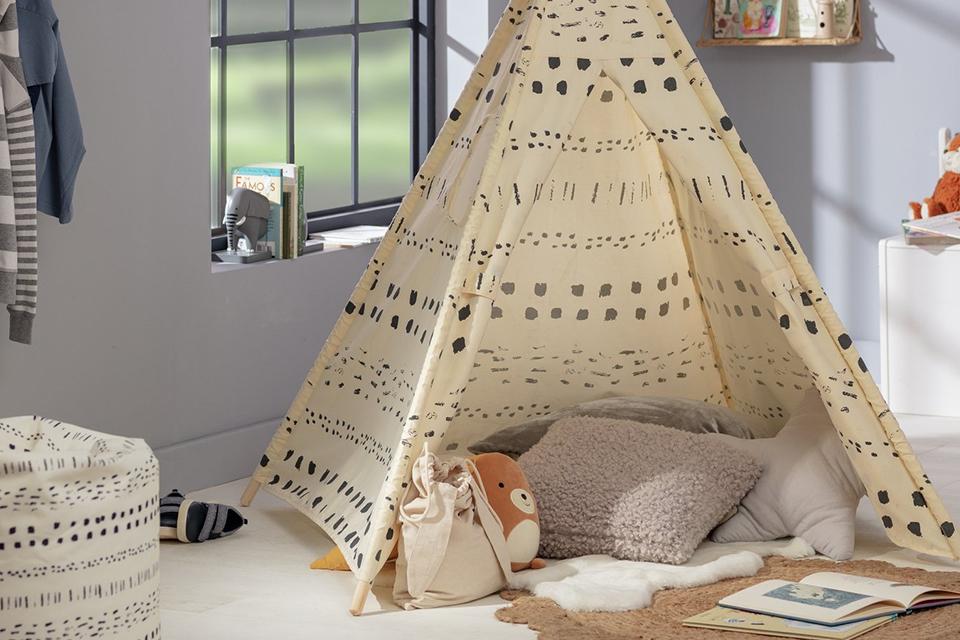 Making a fort checklist
Hints and tips
Every successful fort needs a sturdy support to keep the sheets up. Try using a table or chairs to drape the sheets, and then keep the sheets in place by using some pegs. Just make sure there's enough space inside.
Comfort is key to the best forts. Make sure to fill the inside with plenty of blankets, cushions and throws.
Complete your hideaway with finishing touches like toys, beanbags and child-friendly lighting.
DIY doll ideas
Dolls and character toys are a great way to inspire imaginative play. Combine pretend playtime with these artsy ideas to keep them entertained for hours.
Playing house
With a dolls house, the play possibilities are endless. There's lots of ways to get creative too.
Inspire some interior design and help them decorate and design the inside, or use your craft equipment to create some furniture to go inside.
And instead of buying a pre-made dolls house, you could even create one from scratch using an unused bookcase or cardboard box.
Doll catwalk
Bring out the fashionista in your little one by creating a catwalk for their dolls.
Craft a makeshift catwalk out of cardboard and then get creative with colours and stickers to make it come to life.
Complete the look with some doll wardrobes, clothes hangers and a selection of doll clothes and accessories. If you're feeling really creative, you could even attempt to create some DIY outfits out of fabric or coloured paper.
Picnic party
Invite all of their favourite little friends for the perfect pretend picnic.
Make sure their picnic pals have somewhere to sit and then encourage them to create their own snacks and tasty treats out of Play-Doh!
Complete the look with a picnic blanket and enough tea cups and plates to go around.
Playroom essentials
Colour them impressed
Inspiring creativity