Cooking and baking inspiration
Would-be chef or star baker? Look no further than our cooking and baking advice and inspiration.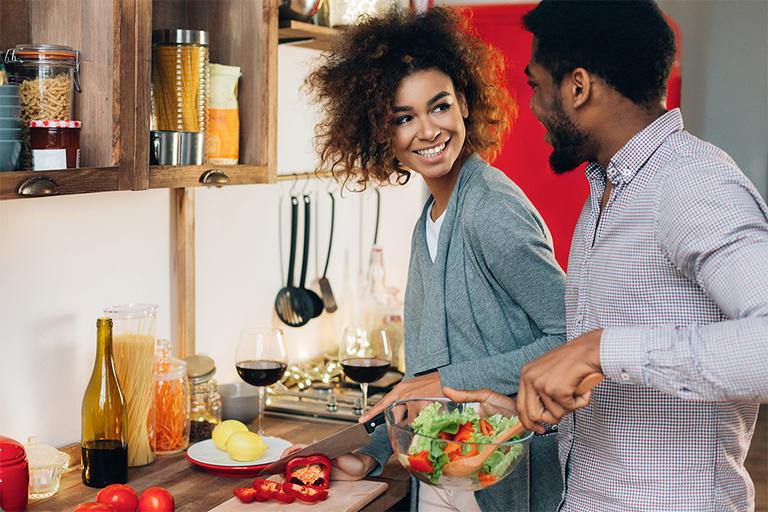 Healthy eating
Healthy eating guides
Eating healthy at home doesn't have to be a chore. Our guides are here to make preparing good-for-you food as easy as possible, with the best appliances, the tastiest recipes and handy cooking tips.
Meal prep
Cooking appliances
Slow cooker guide
Slow cookers are an excellent option for those with busy lives who want to eat right. Our guide can help you find the best one for you.
Microwave guide
Discover all the features you need to consider when choosing your next microwave.
Cooker buying guide
From sizes to fuel types and the key features, our guide can help you decide on a new cooker.
Air fryer guide
Delicious fried food, a healthier way. Take a look at our tips for choosing air fryers to find the best one for you.
Hob buying guide
Confused about hobs? Choosing a hob is more than deciding between gas or electric. Find the best type of hob for the job.
Oven buying guide
From convection to self-cleaning ovens, discover everything you need to know about your new built-in oven.
Baking
Go get baking
Fancy yourself as a star baker? Get all the kit you need to get started on your very own showstoppers.
Easy baking recipes for kids
Help your budding bakers on their way to creating scrummy showstoppers. Ovens on. Cookies in!
Tea & coffee
Fancy a cuppa?
It doesn't matter to us how you take your brew - we've got guides to suit both coffee and tea drinkers. We can help you choose the best kettle or coffee machine, as well as find the perfect gifts for the caffeine lovers in your life.
More help & inspiration
Why buy at Argos?