Computing guides and advice
Make sense of the technical specs and get the help you need when looking for a new laptop, desktop or tablet.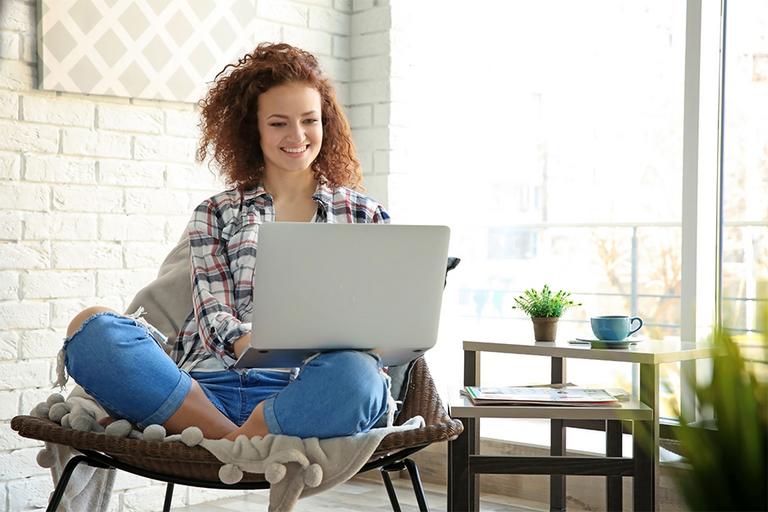 Computing buying guides
Stuck on the specs? From power-meets-portability laptops, to work-busting desktops and all-conquering gaming machines, our computing guides are here to help you navigate the technical jargon and find the best machine for you.
Tablet buying guide
Your guide to finding the tablet that meets your every day needs.
Product support
Search our support site for a manual or technical information.
What is the best PC for students?
Find a style to suit your studies.
Need help with the specs?
All you need to know about what's inside your laptop or PC.
What is a processor?
The processor, or CPU, is the brains of the operation. It controls how your computer performs and the type of processor determines everything from speed to multi-tasking and how it handles intensive tasks. The key features of a processor to look out for are cores and clock speed.
How do processor cores work?
All processors are made up of a number of cores - dual core means two, quad core means four and octa core means eight. When a computer is running, it assigns a core to each task that is being performed. This means that a quad core processor will cope better with multi-tasking than a dual-core processor, as it has more cores to use for each task.
What is clock speed?
Clock speed is measured in GHZ (gigahertz) and defines how fast a processor is. Better processors will feature a turbo mode, which allows them to increase the clock speed when faced with more demanding tasks, giving you an extra performance boost when you need it most.
What types of processor are there?
Intel and AMD are the main developers of computer processors. Intel's range includes basic Celeron and Pentium processors and the higher performance i3, i5 and i7 range. The most common AMD processors are the basic E range, the faster A series range, and the high performance Ryzen processors. The general rule of thumb is that the higher the number in the range, the more powerful the processor.
What is RAM?
RAM stands for random access memory. The more RAM you have, the faster and easier it is to access your files. It's essentially your computer's short term memory – the more RAM it has, the more it can remember at one time. 2GB is recommended for basic use, 4GB should be fine for most everyday users, while 6GB and 8GB are perfect for gaming and more demanding tasks.
What's the difference between SSD and HDD storage?
HDD and SSD are the two types of permanent storage that come with a laptop or desktop. SSD stands for Solid State Drive and HDD stands for Hard Disk Drive. The benefit of SSD is that it uses less power and lets you access your saved files much faster. However, HDD is still a great option as it's generally cheaper per byte and the most commonly used type of storage.
What is an operating system?
An Operating System (OS) defines the way a computer is designed to run and function. The main operating systems are Windows, macOS and Chrome. Windows is the most widely used OS, while macOS is only found in Apple products. Chrome OS is used in Chromebooks.
What's a Chromebook?
Chromebooks are laptops that are mainly for online use. They're fast, great for browsing the internet and using apps like Google Docs, but not suited to playing games. They have very little physical storage space, instead making use of online cloud storage.
What is a graphics card?
A graphics card produces the image that you see on a laptop screen or desktop monitor. For gamers, the graphics card is one of the most important things to consider. AMD and Nvidia are the main producers of graphics cards and the better the card, the better visuals you get when playing games. It usually isn't possible to upgrade your laptops graphics card like you can with a desktop, so it's important to choose the one you need first time.
Printers & accessories
More help and inspiration
Why buy at Argos?
Whether you want to get a new computer or just need some accessories for your current setup, you'll find what you need here at Argos. Want the latest Apple Mac? We stock iMacs, MacBooks and more so you can get the Apple computer you want. If you want something compact and portable the MacBook Air offers a powerful laptop in a light form factor, making it ideal for working on the go. For a more fully featured home computer then the iconic iMac is for you. It's capable of running processor intense software making it ideal for movie editing, design work and more.

Like the space-saving setup of an iMac but not so keen on the price? An all in one PC by a brand like Lenovo or HP gives you that same look and feel but at a more economic price. If you need something more powerful to run the latest games then we also have gaming PCs that will let you get the best graphical experience and performance from your games. You might want to get a new mouse that is more responsive and fully featured to also enhance your gaming. And if your computer stores your photos, videos, movies and more, then an extra hard drive will ensure you never run out of space.