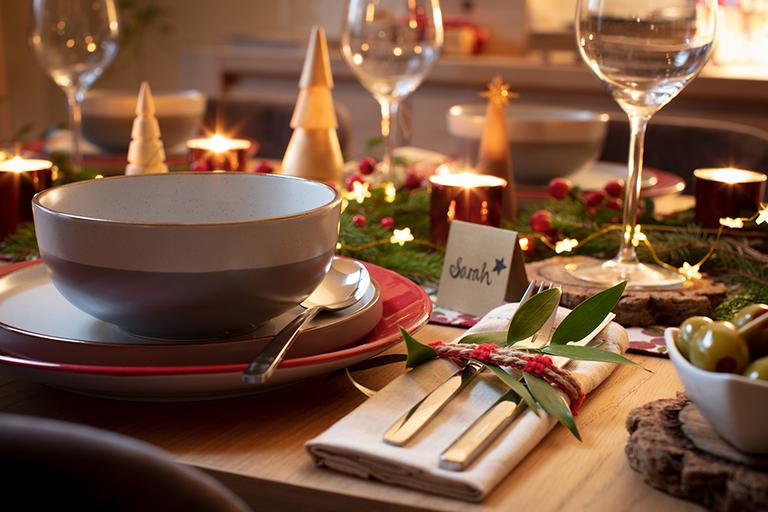 First time hosting? Or maybe you're a seasoned pro? Either way, there's no need to stress over the big - or little things. We've got all the kitchen kit you need for fluffy Yorkshires, crisp potatoes and the perfect Christmas roast.
Christmas Day dinner
Christmas dinner prep
Save time and achy arms by letting our favourite appliances help you out. Pick up a food processor to slice your veg. Source a steamer to avoid soggy sprouts. Or simply pop it all into a slow cooker, whilst you enjoy the festivities.
Christmas cookware
Easy grip trays, non-stick frying pans and traditional casserole dishes. Pick up all your essential cookware, to whip up a delicious Christmas day dinner.
Chef accessories
Act the part and complete your hosting look with a must-have apron. Don't forget your oven gloves and tea towels for those hot from the oven dishes.
Extra seating
It may not be possible to fit everyone around the table, so make sure you have some extra chairs on standby. Why not mix it up with different colours and styles?
Christmas table decorations
Make your Christmas table standout
A delicious dinner deserves beautiful dinnerware. Why not treat your table this Christmas to new serving bowls, platters, runners and napkins? It's a great way to show off your culinary skills too.
Tablecloths & runners
Add a seasonal touch to your table with a Christmas themed tablecloth or runner. Perfect for protecting your table from hot plates and spillages.
Christmas centerpieces
Scented candles, rustic runners or fresh flowers. Get creative and impress your guests with a showstopping centerpiece.
Table presents
Add a special treat to the table this year. It'll make a lovely surprise for your guests, and give you some extra time to dish up.
Hosting Christmas drinks
Glistening glassware
Whisky tumblers, gin goblets or prosecco flutes. Find the best glass to top up your drink and toast the host.
Christmas drinks essentials
Create your own festive drinks station. With drinks trollies now a must-have accessory, they're perfect for any kind of soiree.
Merry makeover
To give your home a festive feel, just swap out your existing décor for something more seasonal. Think new towels, bedding, blankets and light fittings.
Boxing Day buffet
Buffet essentials
Hot plates, plenty of tableware, extending tables - all the must-haves for a hassle-free food fest.
Storage saviours
Food storage containers will keep your Christmas leftovers fresh for Boxing Day and beyond!
Christmas entertainment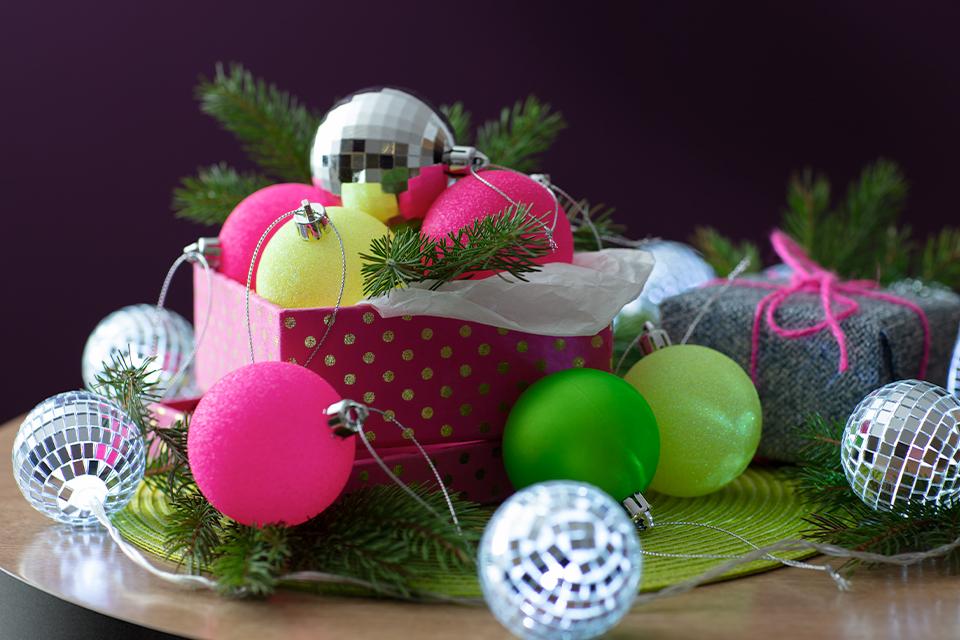 Light the way
To set the mood and keep your celebrations going, simply scatter twinkling fairy lights, cosy candles and warming lanterns.
Turn it up
Christmas morning playlists, background dinner music or evening party tunes. Find the right speaker for your best seasonal soundtrack.
Christmas snacks
From waffle and popcorn makers, to slushies and snow cones – beat those post-dinner munchies.
Fun and games
Board games
Test your knowledge, practice your balance or race to the finish. Who will be the Christmas champ?
Karaoke
Show off your vocal skills and sing along to your favourite songs for all to hear - your neighbours will love it.
Gaming & consoles
Set up a competition or relax after a great day of celebrating. We've got games for kids of all sizes.
More Christmas inspiration
Christmas decorating ideas
Get inspired by enchanting festive looks, tree lights and baubles.

Hosting a movie night
Grab some snacks and settle in for family movie night.
Why buy at Argos?