Lots to store? Need somewhere to work? We'll match you to the best shed for your needs.
Six shed ideas to maximise your outdoor space
From clever ways to organise your tools, to creative spaces for work and hobbies - there's more to sheds than cobwebs and rusty deck chairs.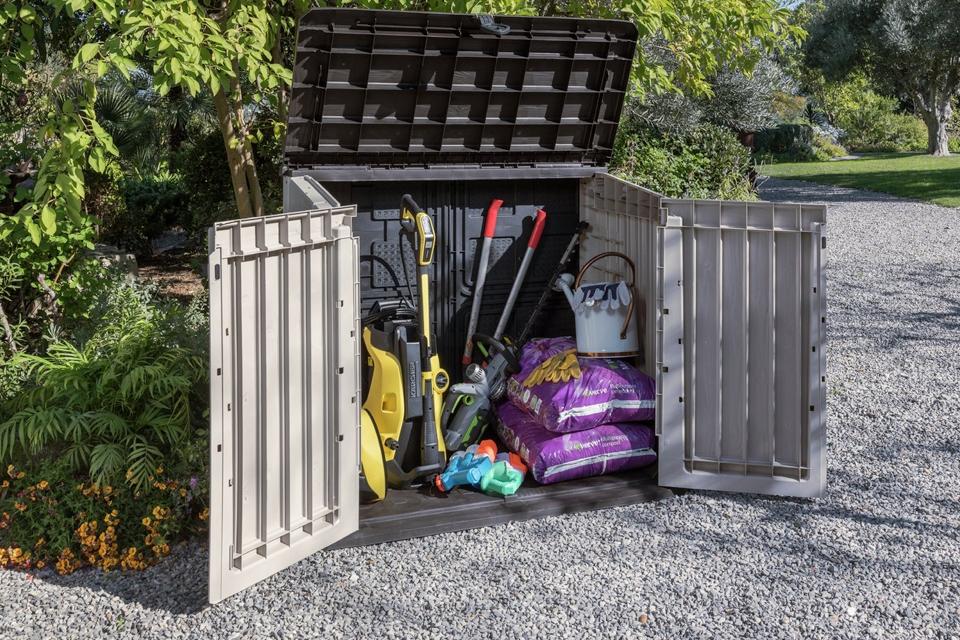 1. Storage shed
Having an outside storage shed allows you to free up space inside your garage. You can use it to store barbecue and lawn care tools, as well as patio cushions and garden games.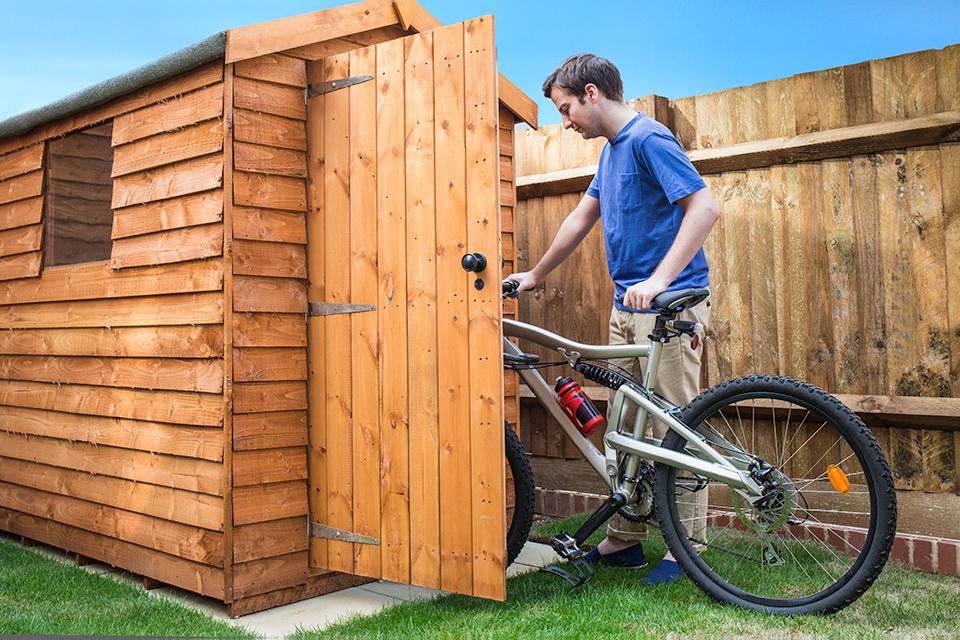 2. Bike shed
Sheds provide an outdoor storage space for your bikes, trikes and scooters. As well as protecting them from bad weather, they will also keep them out of sight of potential thieves.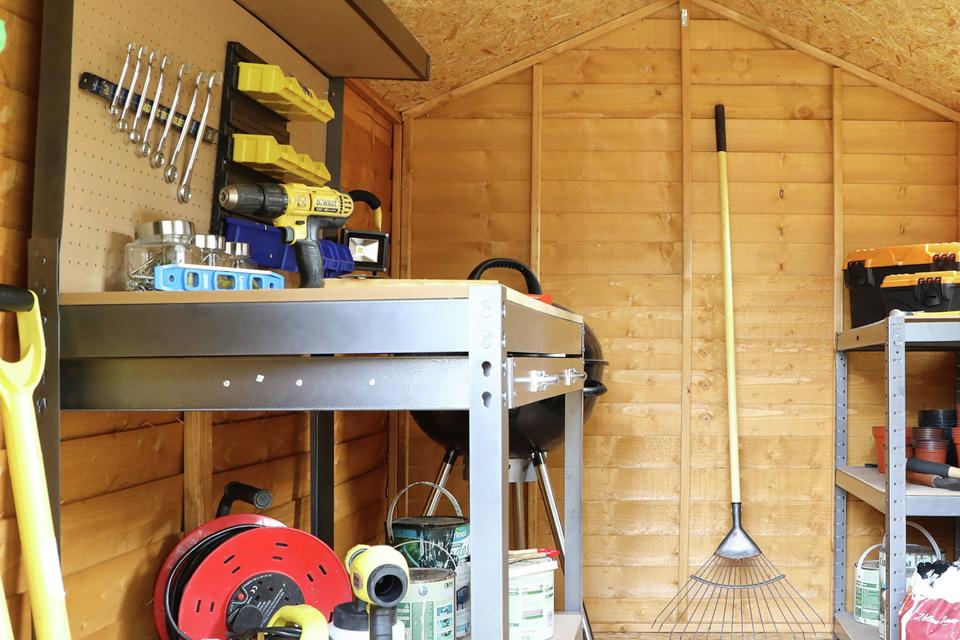 3. Garden workshop
Using your shed as a workshop allows you to work freely without distractions. Whether you use it for DIY projects, hobbies or household repairs, it's the perfect place to get stuff done.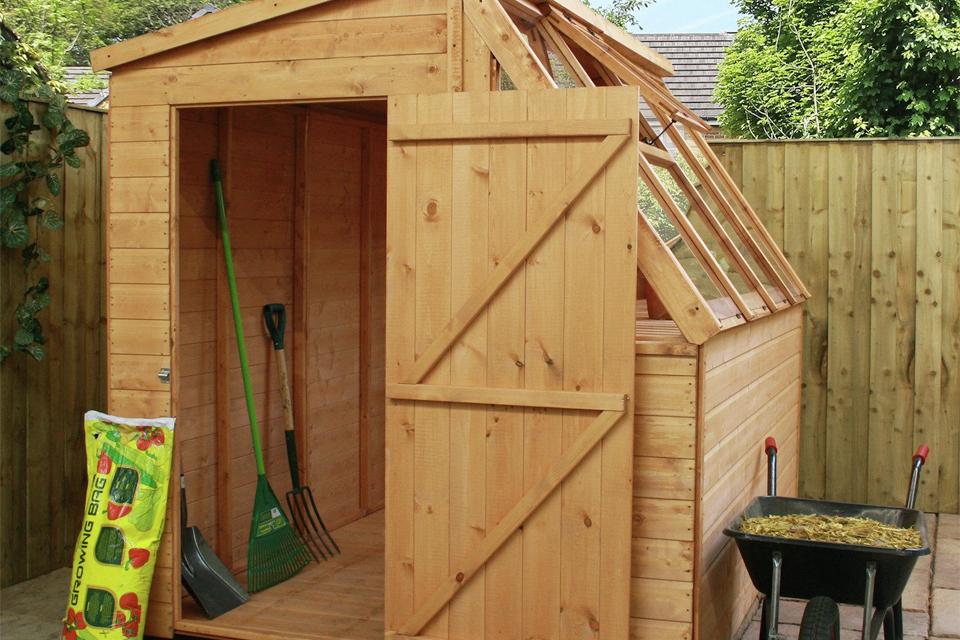 4. Potting shed
Ideal for any horticulture enthusiast, these garden buildings are a cross between a shed and a greenhouse. They typically have fixed windows on one side to provide plants with natural light.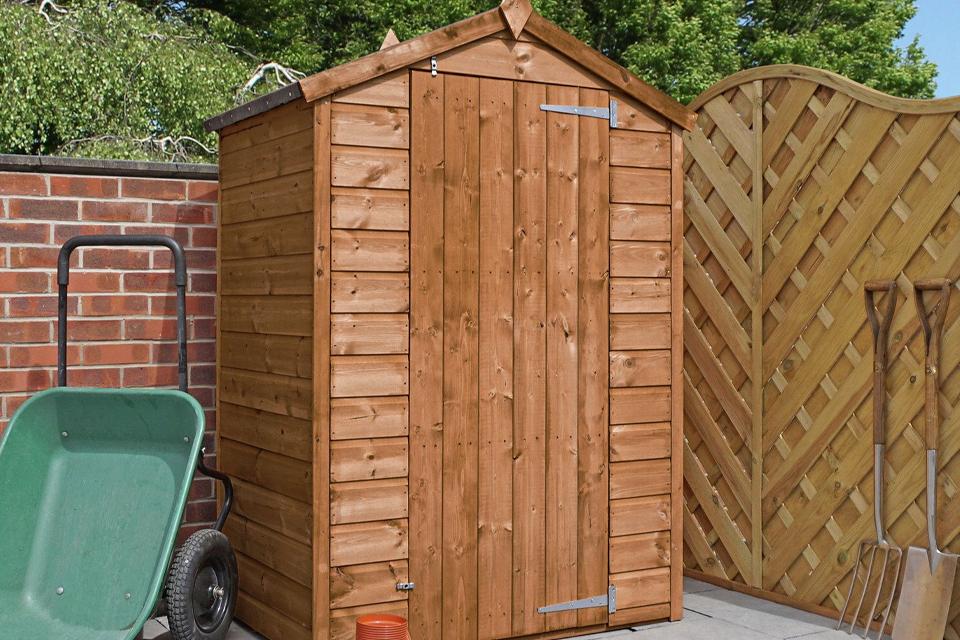 5. Small shed
If you only have a limited amount of outside space, you might want to opt for a small shed. These offer moderate storage for tools and garden supplies, keeping them secure and dry.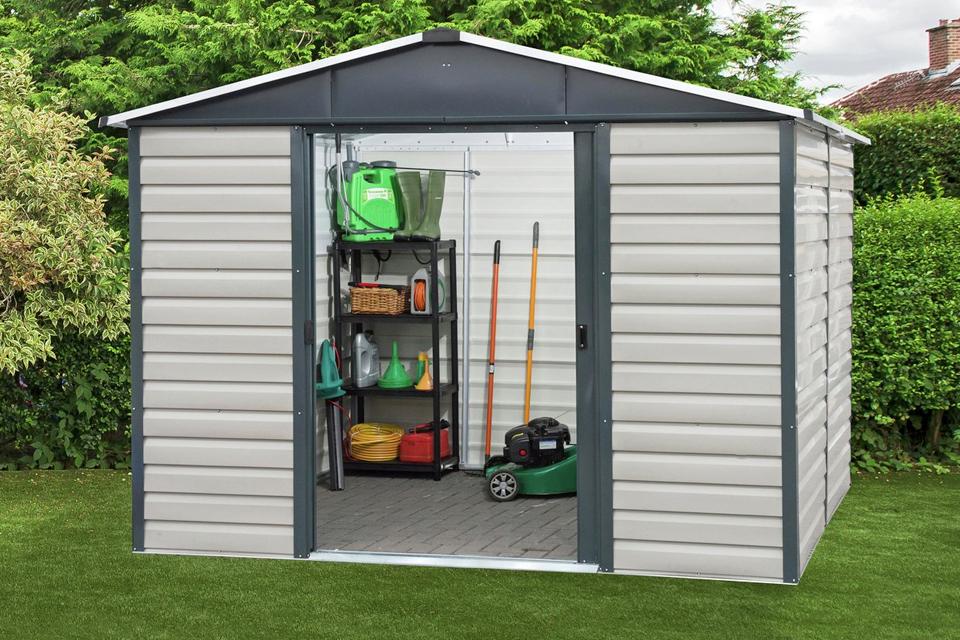 6. Heavy duty shed
These sheds are designed to offer greater security for your power tools and garden equipment. They have a heavier framing than standard sheds, so are more durable and long lasting.
Shed materials
A quick guide to shed some light on the different materials available.
Wooden sheds
Why they're great:
• Beautiful natural finish.
• Stain and paint any shade you like.

Look out for:
• Vulnerable to rot and mould.
• Wood needs re-treating annually.
Metal sheds
Why they're great:
• Full weather and water protection.
• More secure with integral locking systems.

Look out for:
• Harder to decorate or customise.
• Condensation (check for ventilation).
Plastic sheds
Why they're great:
• Very low maintenance.
• Easy to assemble and disassemble.

Look out for:
• Could warp in sunlight (check for protection).
• Lightweight - needs a strong anchor.
Shed sizes
We've got garden sheds to suit all the size of gardens.
Shed flooring
Our wooden and plastic sheds come supplied with floors, but still need to be built on a strong, level base. Our metal sheds don't come with a floor because the base acts as the floor.
Do I need a shed base?
You can't just place your shed onto the grass, earth or sand - it needs a base to secure it to the ground and stop it moving. You need a strong level base such as concrete, paving slabs or tarmac, which should be the same size or a few cms larger than your shed. Your shed should also be anchored to the base with bolts or screws.
Sheds with installation
Sort shed installation at the time of purchase. How you ask? Simply pick one of these sheds with delivery and installation services included. All you have to do is prep the base and get ready to enjoy your extra garden space. Check out the product page for more information. Goodbye, hassle.
Shed roof types
Apex roofs
A triangle top that directs rain down both sides. There's more headroom in the middle, but less towards the sides.
Flat roofs
They might limit height inside, but flat roofs can be more practical for smaller spaces such as balconies.
Pent roofs
They slope in one direction. There's more headroom, but rain flows down to one spot.
Choosing shed doors
Single door sheds
They don't need much space to open, but it's harder to move stuff in and out. It's handy if they can fold back.
Double door sheds
It's easy to move things out when you have big doors, but you'll need room to open them up.
Sliding door sheds
Perfect for tight spaces. They take up less room, but aren't available on wooden sheds.
Shiplap vs overlap - which is best?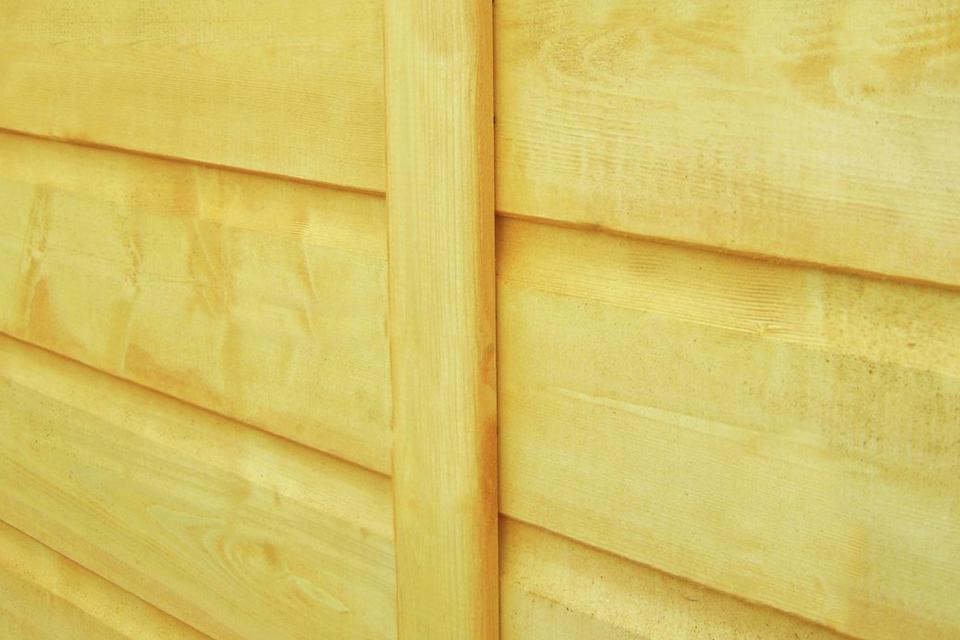 Shiplap cladding
Using wooden panels that overlap each other, this standard cladding creates a stable structure. The cladding is designed so that rainwater will run-off the panels.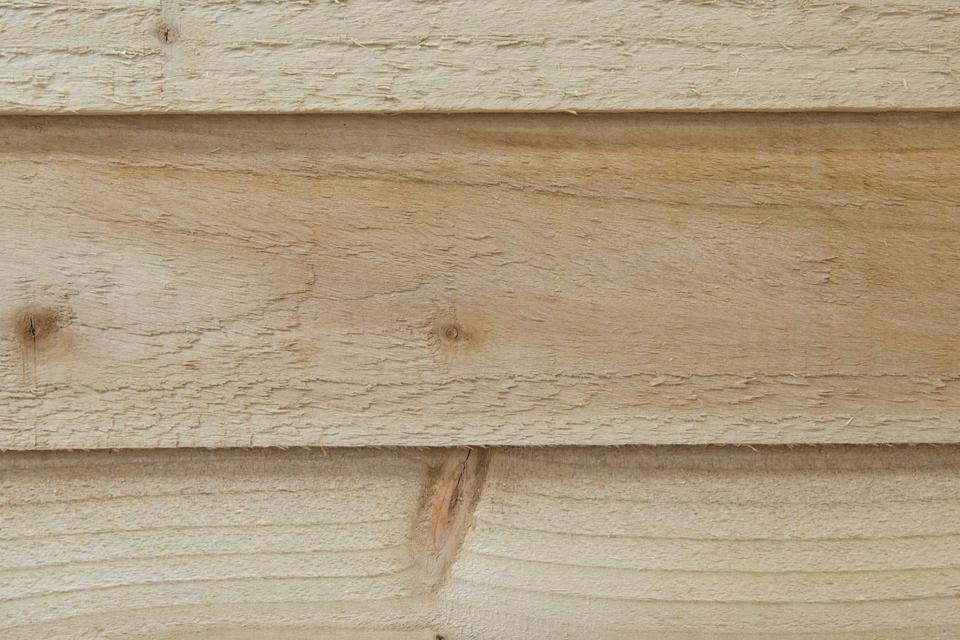 Overlap cladding
This type of cladding interlocks the panels to create a tight and rigid surface, while the additional lip between the panels acts as an extra barrier against rainwater.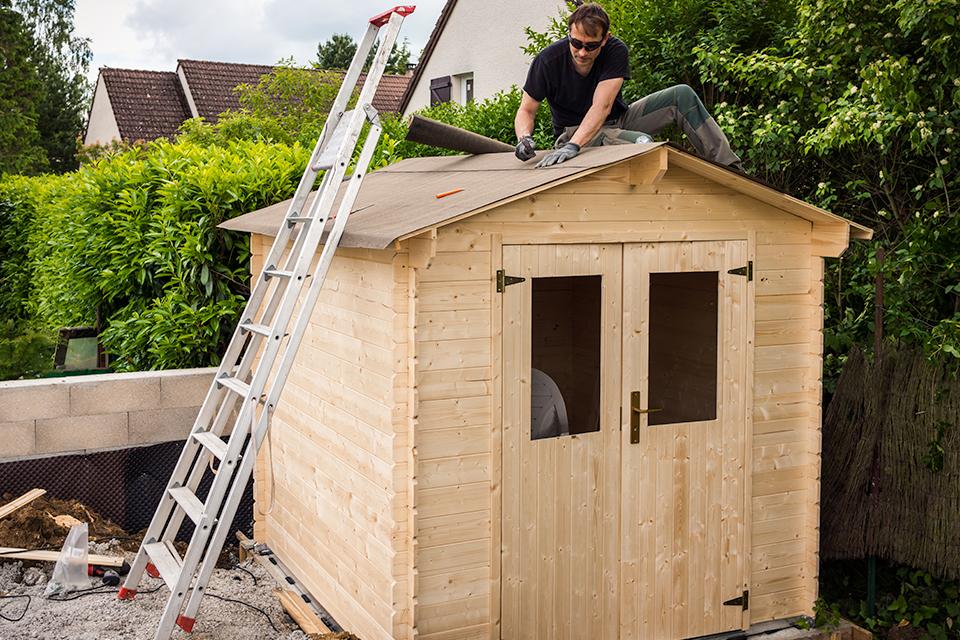 Where to put your shed...
Pick a flat, level spot - If it's on a slope, everything inside will fall to the back and tip it over.
Choose a dry spot - If an area is prone to flooding, your shed is likely to flood too.
Close to your driveway? - Better if you want to get a mower to your front garden, or bikes on the road.
Close to your plug socket? - If you want to use your shed as a workshop, don't position it too far from your home's electricity supply.
What about trees? - Trees are great for shade, but falling branches could cause damage.
Think about doors and windows - All our shed windows are reversible so you can choose which side to place them on.
Different shed treatments
Treating wooden sheds is very important, as over time timber will become increasingly susceptible to rot.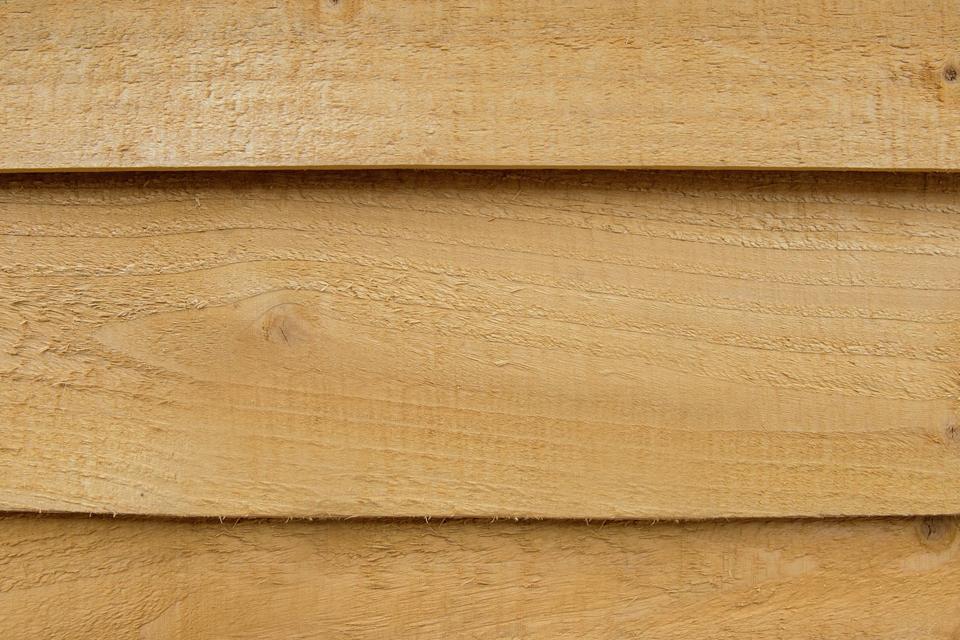 Dip treated
Standard wood treatment - dip treated wood panels have been submerged into a treatment bath. However the treatment is only surface deep, which means it will thin and fade over time. You will need to treat your shed's wood annually.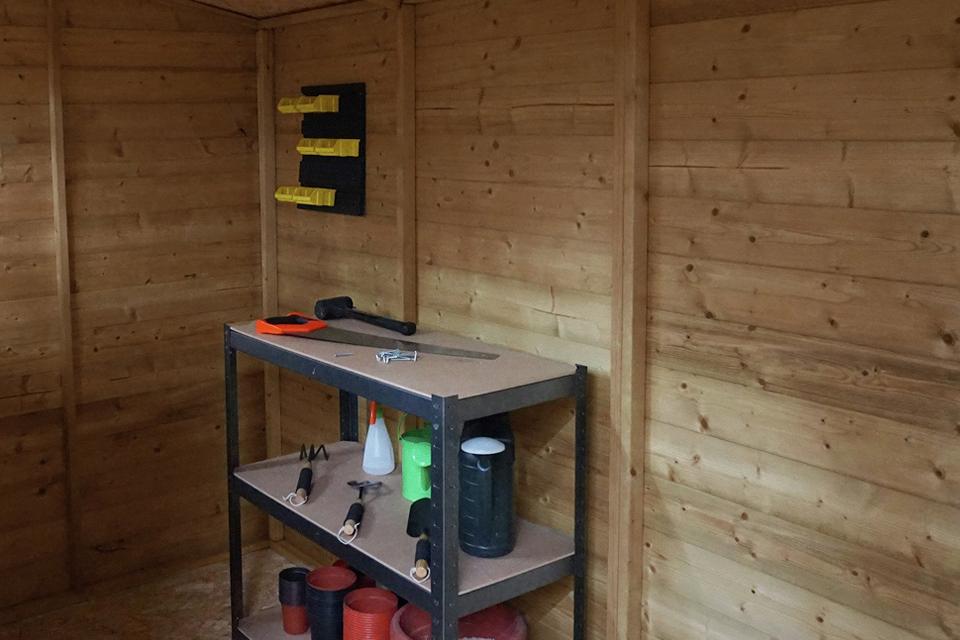 Pressure treated
Deep-blasted wood treatment - pressure treated panels have been naturally dried to remove moisture before being treated. This means that the treatment penetrates deep into the wood grain, so it lasts longer and needs less frequent re-treating.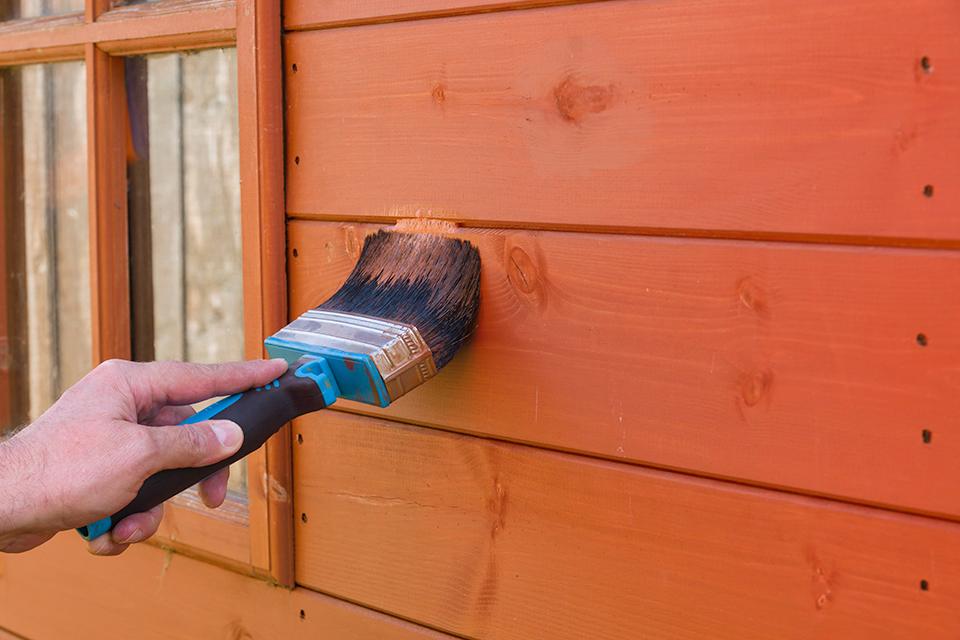 Painting a shed
Sheds need protecting against weather damage. Use wood treatment for the natural look, or choose exterior paint for a splash of colour. You'll need to treat your wooden sheds annually to maintain the protection and keep your warranty valid.
Shed security
If you plan to permanently store expensive tools and garden equipment inside your shed, you'll need to secure it with an appropriate lock. Some sheds come with integral locking systems for extra security, while others require the use of a padlock or similar locking device.
More help and inspiration
Why buy at Argos?