How to choose the best lawnmower for your lawn
Unsure which mower is right for your lawn? Here's what you need to know.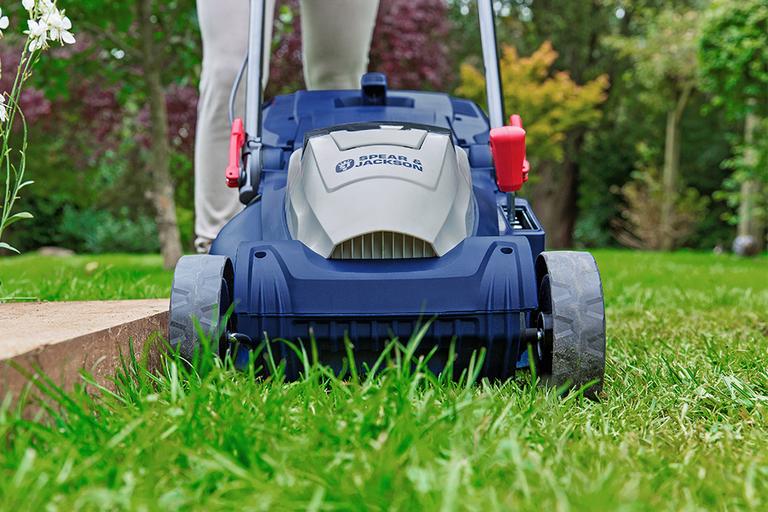 How big is your lawn?
Small strip of grass? Large, open lawn? We'll match you to the best mower for your garden size.
Types of lawnmowers
Cylinder lawnmower
Cylinder lawnmowers use a rotating barrel of blades that cuts against a fixed blade. They are powered by pushing the mower forward.
Why they're great:
Offers a finer, precise cut, perfect for trimming short, fine grass.
Eco-friendly - no petrol, battery or mains power needed.
Best for: Small gardens.
Rotary lawnmower
Most lawnmowers are rotary. They have a horizontal blade on the bottom that rotates at high speeds, cutting the grass as it moves over the top of it.

Why they're great:
Can be used on even and uneven surfaces to cut long and short grass.
Requires little maintenance and is easy to use.
Best for: Small to medium gardens.
Hover lawnmower
Hover mowers move on a cushion of air. Available in both cordless or corded, they're lighter and more manoeuvrable than wheeled models.

Why they're great:
Allows for a 360-degree range of movement.
Can handle bumpy, uneven lawns and move up any slopes.
Best for: Small to medium gardens.
Cordless lawnmower
Cordless mowers operate using lithium-ion battery technology. They have all the benefits of electric mowers but without the hassle of cables.

Why they're great:
Rechargeable battery allows you to mow without restriction.
Requires little maintenance and offers a quiet operation.
Best for: Medium gardens.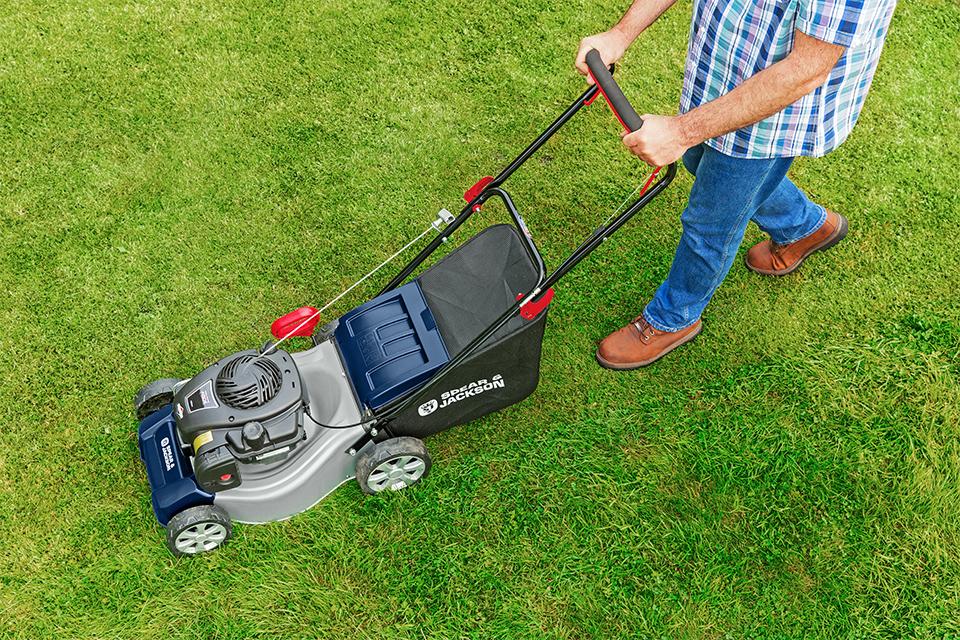 Petrol lawnmower
More powerful than cordless and electric models, these petrol-driven mowers give you the freedom to work anywhere in your garden.

Why they're great:
Can easily handle thick grass and overgrowth.
No cables or recharging, so you can mow for longer.
Best for: Large gardens.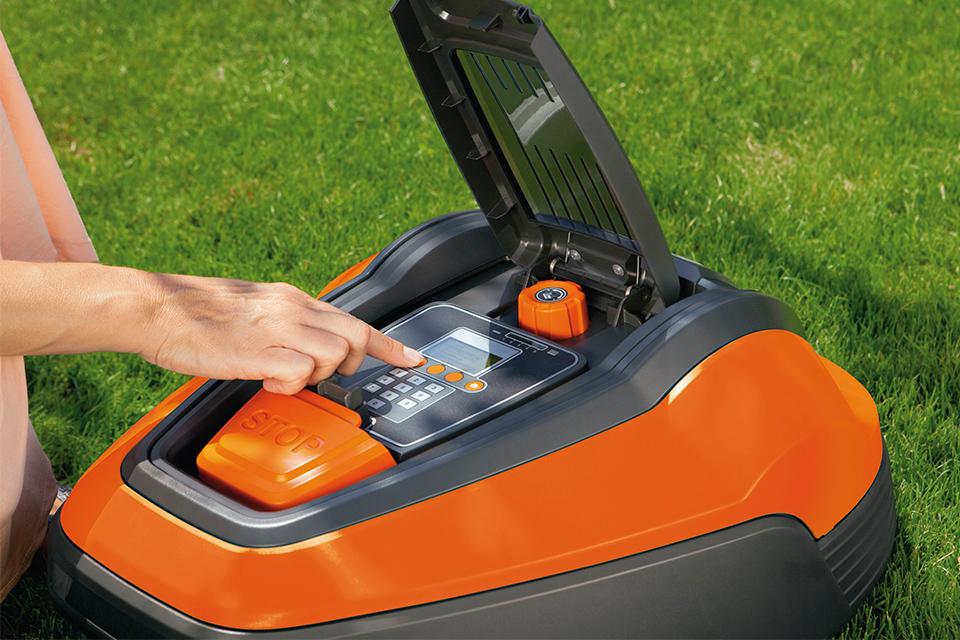 Robotic lawnmower
Robotic mowers save you a great deal of time and effort. They typically operate within a boundary wire, which is installed around the edges of your lawn.

Why they're great:
Mows your lawn automatically on a schedule you set.
Very quiet operation, recharges itself when its battery is low.
Best for: Most garden sizes.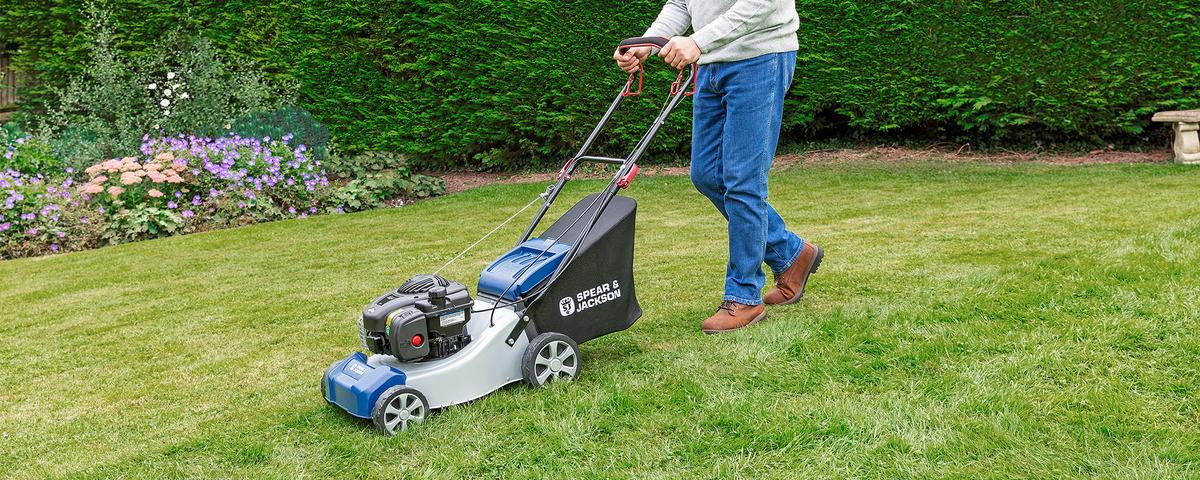 What is a self-propelled lawnmower?
If you have a large garden and find pushing a mower difficult, you might want to opt for a self-propelled model. These take some of the hard work out of mowing by driving themselves forward when you press the handle. Some come with a variable speed drive, enabling you to control the pace of the machine.
Lawnmower features
Some key things to look out for when choosing a mower for your lawn.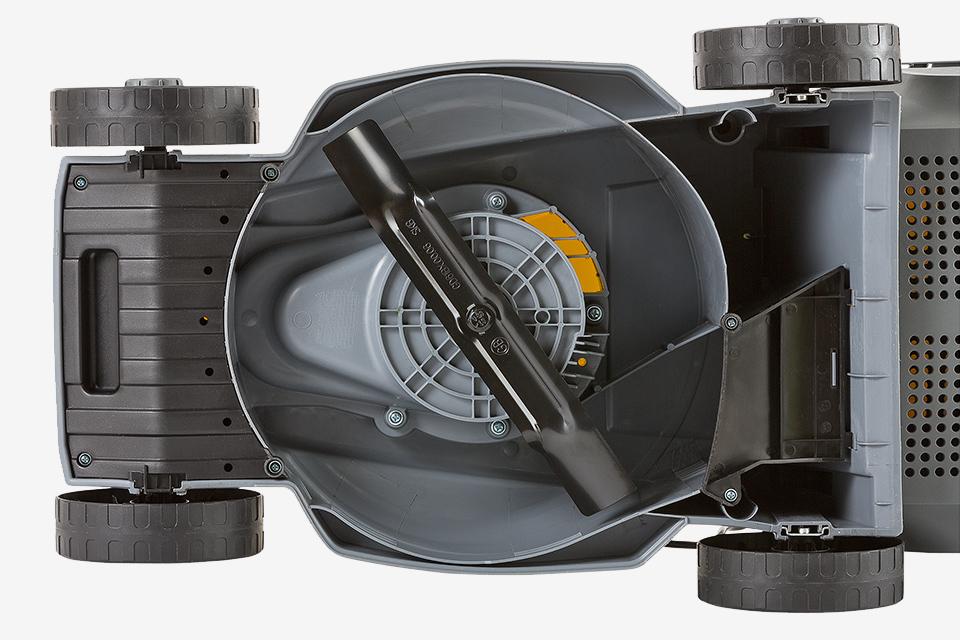 Blade width
The wider the blades, the more grass that gets cut with each pass.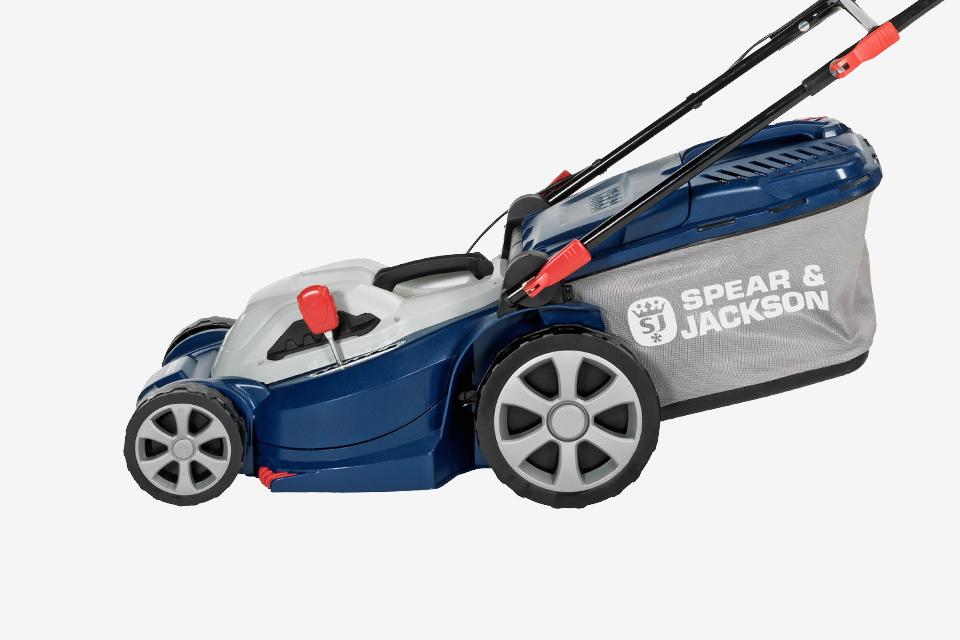 Grass combs
They cut right to the edge of your lawn, so there's less need for a separate trimmer.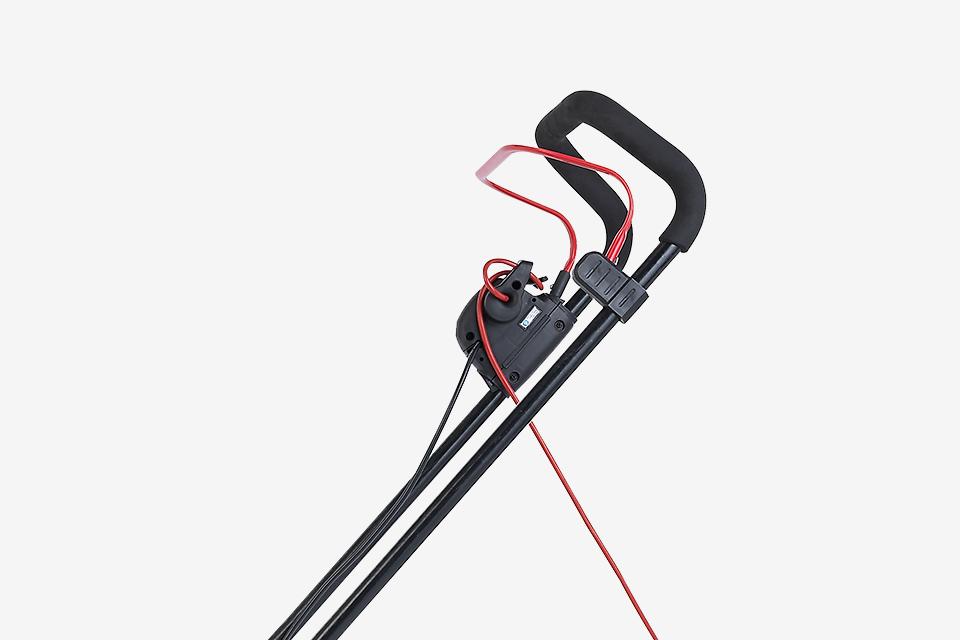 Cable length
If your mower has a cable, is it long enough to reach all parts of your garden?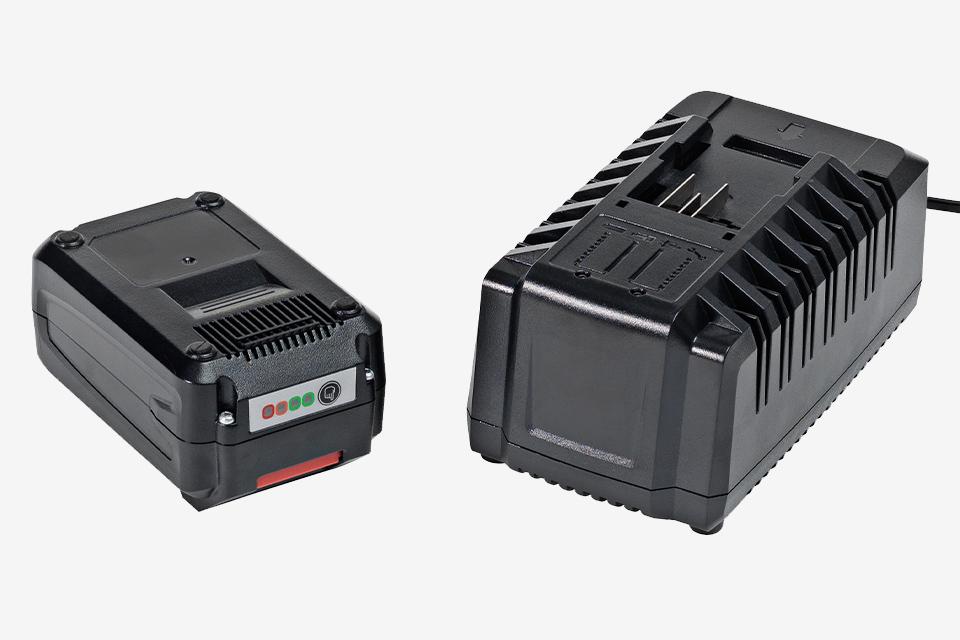 Battery life
How long will a cordless mower last and how long will it take to charge up?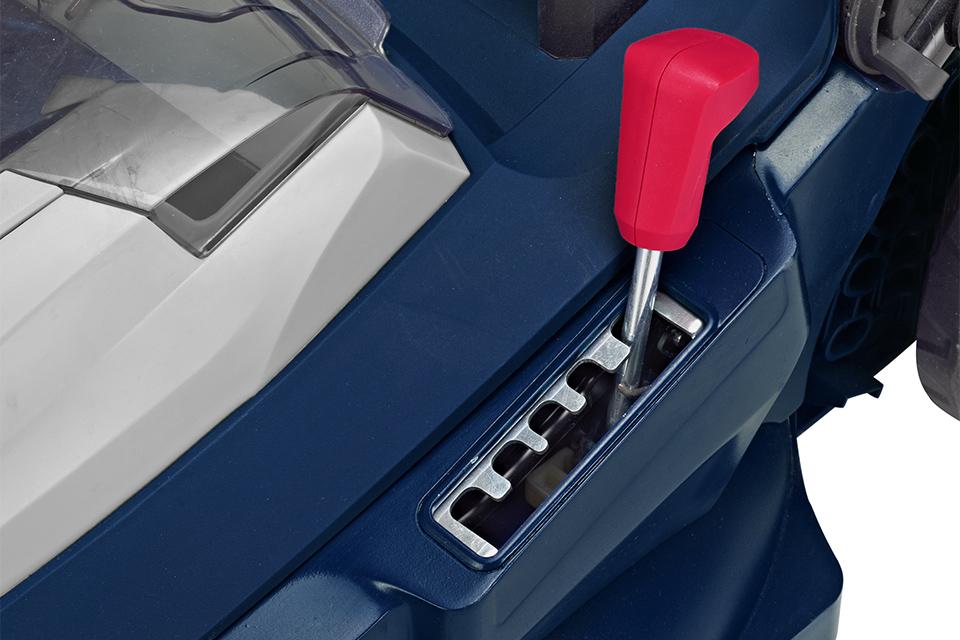 Adjustable heights
Many mowers allow you to control how high you cut the grass.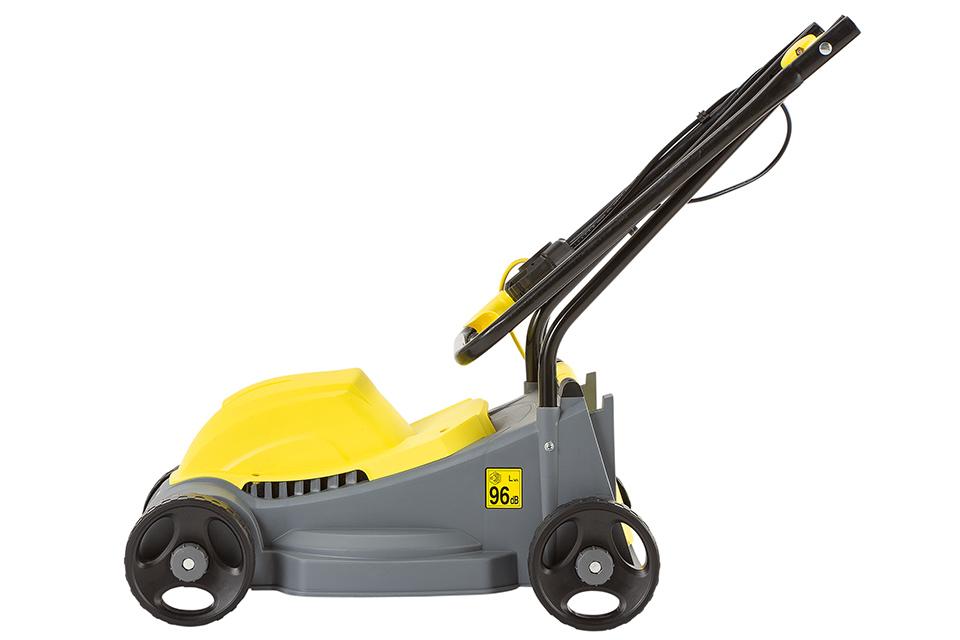 Adjustable handle
Adjust the handle so it's comfortable for your height. It also makes the mower more compact to store.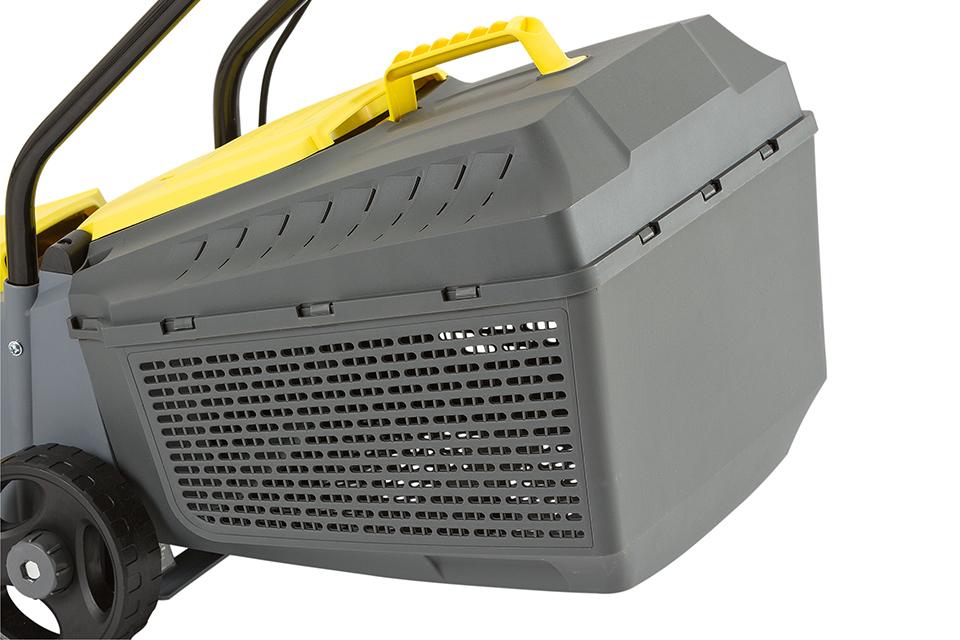 Grass box volume
A large capacity box will help you avoid emptying over and over again.
Rear roller
This slightly flattens the grass while you mow - it's what creates the lawn stripes.
How lawnmowers dispose of grass clippings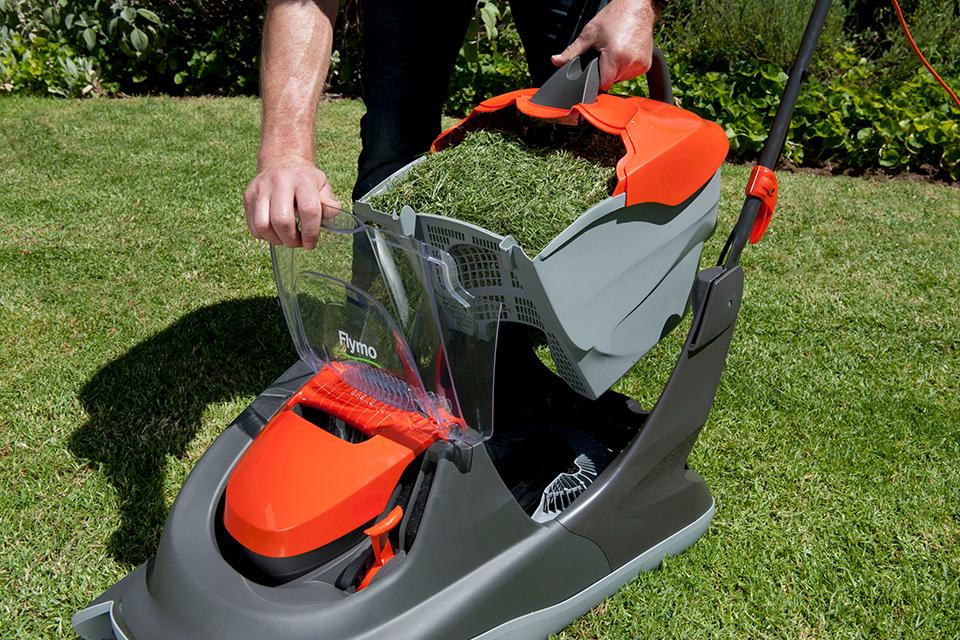 Mowers with grass boxes
Clippings are caught in a box or bag, ideal if you want to use them for compost. You may have to empty regularly when cutting long grass.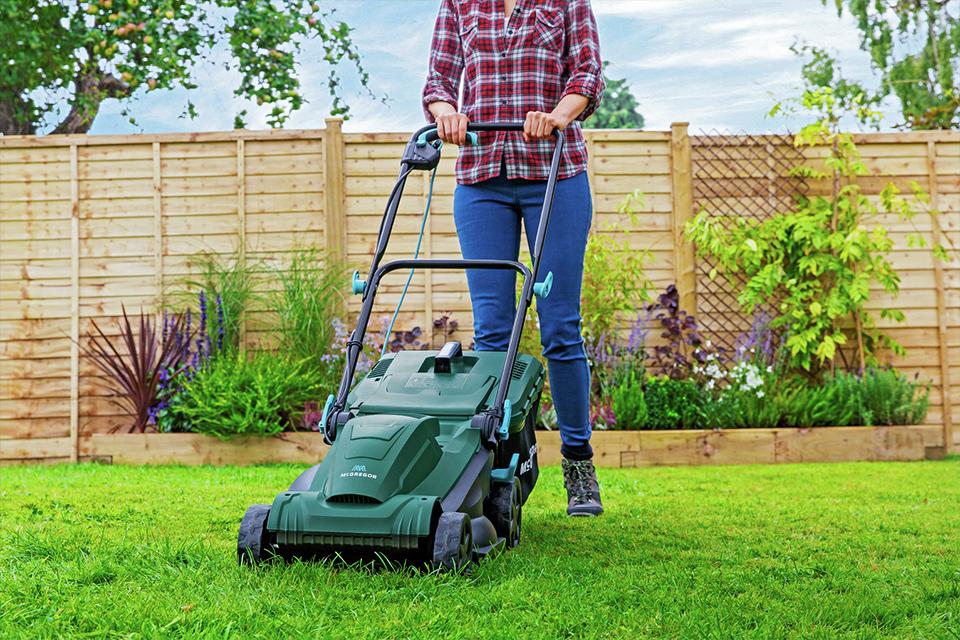 Mulching lawnmowers
Grass clippings are ground up to create mulch. Some mowers collect the mulch, some return it straight back to the lawn to fertilise it.
Top-rated lawnmowers
Shop lawnmowers by brand
More garden inspiration